Topic: Atlanta Falcons
Bill Larson and Jerry Blessing of the Tennessee Titans contributed to this story
Clarksville, TN –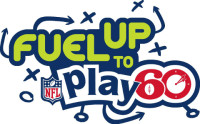 The Clarksville-Montgomery County School System played host to a visit from the Tennessee Titans and Tennessee State Parks at Northeast Middle School on Wednesday as part of the NFL's Play 60 Initiative.
Designed to tackle childhood obesity, NFL PLAY 60 brings together the NFL's long-standing commitment to health and fitness with an impressive roster of partner organizations which in Tennessee includes the Tennessee State Parks, American Heart Association of Middle Tennessee and is focused on increasing the wellness of young fans by encouraging them to be active for at least 60 minutes a day.
«Read the rest of this article»
Titans Add Safety Suaesi Tuimaunei to Practice Squad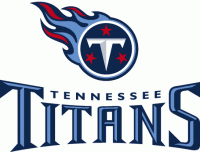 Nashville, TN - The Tennessee Titans on Thursday, December 13th signed tight end Brandon Barden to the 53-man roster from the team's practice squad. Additionally, the Titans added safety Suaesi Tuimaunei to the practice squad.
Barden joined the Titans as an undrafted free agent this offseason after playing collegiately at Vanderbilt. «Read the rest of this article»
Tennessee Titans (4-7) vs. Houston Texans (10-1)
Sunday, December 2nd, 2012 • Noon CT
LP Field • Nashville, TN • TV: CBS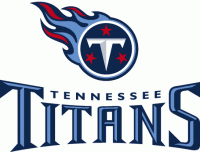 Nashville, TN – This week the Tennessee Titans (4-7) play their second of three consecutive games against AFC South opponents, as they host the division-leading Houston Texans (10-1). Kickoff at LP Field (capacity 69,143) is scheduled for noon CT on Sunday, December 2nd.
The clubs played their first of two annual contests on September 30th at Reliant Stadium. The Texans prevailed by a final score of 38-14, despite 141 rushing yards by Titans running back Chris Johnson—his first of four 100-yard efforts over the last eight games. «Read the rest of this article»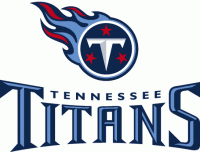 Nashville, TN – The Tennessee Titans have signed defensive end Jarius Wynn and guard Kyle DeVan.
Wynn (6-3, 285) has three years of NFL experience, all with the Green Bay Packers. He totaled 36 games played, including four starts, and posted 4.5 sacks and 46 tackles
He was originally a sixth round selection by the Packers in the 2009 NFL Draft from the University of Georgia. He was waived by Green Bay after training camp this season. «Read the rest of this article»
Zac Diles Placed on Injured Reserve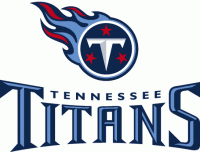 Nashville, TN – The Tennessee Titans signed veteran LB Xavier Adibi to replace LB Zac Diles, who was placed on injured reserve.
Adibi (6-2, 242) has four years of NFL experience and has totaled 41 tackles in 38 games played, including 8 starts. This year he spent time with the Chicago Bears during training camp and last year he played in four games for the Minnesota Vikings. «Read the rest of this article»
Written by Meghan Rose
Tennessee Titans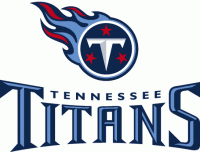 Nashville, TN – Titans rookie long snapper Beau Brinkley considers himself a realist, but he's hoping to make his mark in the NFL as a specialist.
Although the spotlight might shine on key offensive and defensive position battles with training camp in full swing, Brinkley knows for certain that his ability to adjust to an NFL-style and pace of play on special teams won't be overlooked as he vies for a roster spot.
"I love trying to prove myself," Brinkley said. "I've always had to do it, and I've always had to compete to get where I'm at." «Read the rest of this article»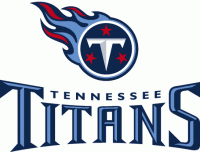 Nashville, TN – The Titans are scheduled to begin training camp this week at Baptist Sports Park in Nashville. Rookies and quarterbacks reported on Tuesday, July 24th, and they will be joined by the remaining veterans on Friday, July 27th.
Fans of the Titans can get their first glimpse of the 2012 squad on Sunday, July 29th, the first of 13 total training camp practices that will be free for the public to attend. Training camp is is the only time of the year that practices are open to the general public. «Read the rest of this article»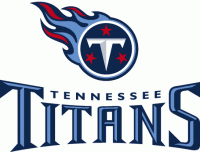 Nashville, TN – The Tennessee Titans have set their training camp practice schedule, which will include 12 practices open to the public at Baptist Sports Park and one open practice with the Atlanta Falcons in Georgia.
The first opportunity fans will have to see first-round draft pick Kendall Wright and his 2012 NFL Draft rookie classmates is 6:30pm to 8:30pm on Sunday, July 29th.
All practices that are open to the public are free to attend and have been scheduled for evenings and afternoons. «Read the rest of this article»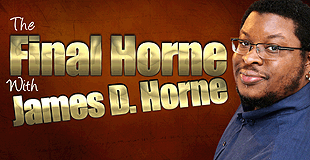 Clarksville, TN – The NFL is moving more and more to being a passing league, so having a great group of wide receivers is a must.
But there's always one who's the Alpha-Male, the Silver Back, the go-to guy.
He's the one the quarterback goes to make a big play even when two or three defensive backs are draped over him. He's the one the defenses game plan for and yet he still beats them for 10 receptions for 150 yards and two touchdowns. «Read the rest of this article»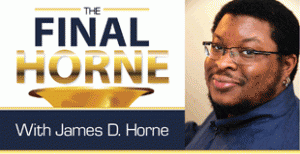 Clarksville, TN – Tennessee Titans Chris Johnson unquestionable is one of the most talented running backs in the National Football League and the 5,645 yards he rushed for in his first four years attest to that.
Two years ago, Tennessee Titans running back Chris Johnson set the NFL a blaze with the 2,006 yards he rushed for and this week came out and told the world the wants to show he has plenty left. «Read the rest of this article»