Topic: Atlanta GA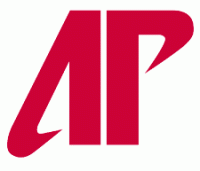 Clarksville, TN – Senior Dustin Korte, of the Austin Peay State University men's golf team, has been named the Copies in a Flash APSU Athlete of the Week.
At last week's NCAA Division I Men's Golf Regional in Tempe, AZ, Korte finished eighth in the 75-player field with a six-under par 204 (64-71-69) and advanced to next week's NCAA Championship.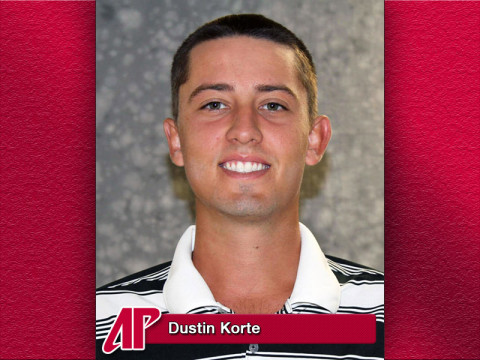 «Read the rest of this article»

Tempe, AZ – It was a bitter sweet day for Austin Peay State University men's golf team, Saturday. The Governors failed to qualify for the NCAA Championships but senior Dustin Korte did.
Korte shot a final-round 1-under 69 for a three-day 6-under 204 to finish eight individually at the Tempe Division I Golf Regional. He earned the NCAA Championship invitation, May 28th-June 2nd at the Capital City Club/Crabapple Course in Atlanta, GA, by recording the best individual score exclusive of the five qualifying regional teams.
«Read the rest of this article»

Tempe, AZ – Austin Peay State University has ground to gain if the Governors are going to be one of the five teams to advance from the NCAA Tempe Golf Regional, Saturday.
«Read the rest of this article»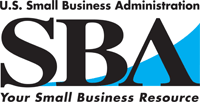 Washington, D.C. – Tennessee residents and businesses affected by severe storms and flooding on April 26th-28th, can apply for low-interest disaster loans from the U.S. Small Business Administration, SBA Administrator Karen G. Mills announced.
Administrator Mills made the loans available in response to a letter from Tennessee Governor Bill Haslam on May 8th, requesting a disaster declaration by the SBA. The declaration covers Stewart County and the adjacent counties of Benton, Henry, Houston, and Montgomery in Tennessee; Calloway, Christian and Trigg in Kentucky. «Read the rest of this article»

Tempe, AZ – With a change in time zones and weather, Austin Peay State University men's golf team arrived in Arizona, Monday night, as it prepares for this week's NCAA Golf Regional, to be played Thursday-Saturday at the ASU Karsten Golf Course.
«Read the rest of this article»

Clarksville, TN – The mindset of Austin Peay State University men's golf team is more than just discovering its NCAA Golf Regional destiny, 8:00pm, Monday, when APSU athletics host a viewing party in the second floor Governors Club Room.
«Read the rest of this article»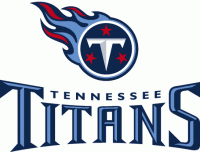 Nashville, TN – With the 10th selection of the 2013 NFL Draft, the Tennessee Titans take Alabama Offensive Guard Chance Warmack.
Warmack was unanimous first team All-American, first team All-Sec, had a team best 37 pancake blocks, made only two penalties in 732 snaps and had 39 career starts at left guard for Alabama.
The 6-foot-2, 317-pound Warmack was widely considered the top guard and one of the top overall players in this year's draft class. «Read the rest of this article»
Two budget amendments filed for teachers and disabled Tennesseans
Hope Scholarship for military dependents on calendar for this week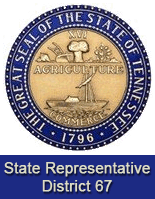 Nashville, TN – Flow Motion passed last week.
"The House passed what is commonly known as the "flow motion" this week signaling the end of session is near," said Tennessee State Representative Joe Pitts (D-Clarksville).
A "flow motion" means normal procedures for advancing legislation have been suspended and schedules will become more hectic than the new brisk pace.  Normally a bill takes a few weeks to cycle through the assigned committee process.
«Read the rest of this article»
Operation Stand Down coming to Clarksville to assist Veterans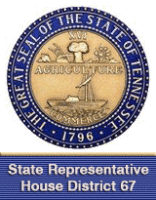 Nashville, TN – House Bill 423/Senate Bill 527 affords private foundations with protections from governmental intrusion
House Bill 0423, sponsored by Tennessee Representative Joe Pitts, adds a new section to the Tennessee Code that would make "private foundation" have the same meaning as it does in section 509(a) of the Internal Revenue Code of 1986 as amended.
A private foundation would not be required by state or local government to disclose the sensitive about the foundation's employees, officers, directors, trustees, or contributors, without the prior written consent of the individual or individuals in question.
«Read the rest of this article»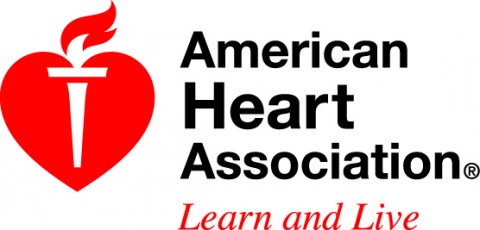 New Orleans, LA – Nearly 75 percent of commercial pre-packaged meals and savory snacks for toddlers are high in sodium, according to research presented at the American Heart Association's Epidemiology and Prevention/Nutrition, Physical Activity and Metabolism 2013 Scientific Sessions.
In the first study to look at the sodium content in U.S. baby and toddler foods, researchers compared the sodium content per serving of 1,115 products for babies and toddlers using data on major and private label brands compiled by the U.S. Centers for Disease Control (CDC).
«Read the rest of this article»