Topic: Atlanta GA
APSU Sports Information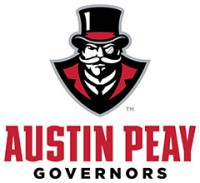 Clarksville, TN – Senior center Chris Horton, of the Austin Peay State University men's basketball team, has been named the Copies in a Flash APSU Athlete of the Week.
Horton averaged a double-double last week in three games, posting 17.0 points on 75 percent shooting (18-for-24) and pulling in 10.3 rebounds—including double-doubles against Cal Poly and Northern Colorado.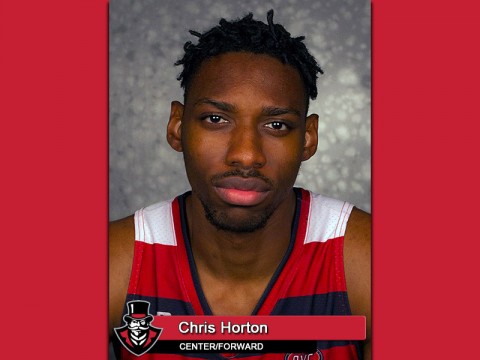 «Read the rest of this article»
Atlanta, GA – The Internal Revenue Service today urged taxpayers whose tax-filing extension runs out on October 15th to double check their returns for often-overlooked tax benefits and then file their returns electronically using IRS e-file or the Free File system.
More than a quarter of the nearly 13 million taxpayers who requested an automatic six-month extension this year have yet to file. «Read the rest of this article»
Written by Guy Webster / DC Agle
NASA's Jet Propulsion Laboratory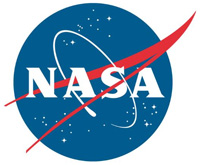 Pasadena, CA – New findings from NASA's Mars Reconnaissance Orbiter (MRO) provide the strongest evidence yet that liquid water flows intermittently on present-day Mars.
Using an imaging spectrometer on MRO, researchers detected signatures of hydrated minerals on slopes where mysterious streaks are seen on the Red Planet. These darkish streaks appear to ebb and flow over time.
They darken and appear to flow down steep slopes during warm seasons, and then fade in cooler seasons. They appear in several locations on Mars when temperatures are above minus 10 degrees Fahrenheit (minus 23 Celsius), and disappear at colder times.
«Read the rest of this article»
Written by Staff Sgt. Marshall Mason
24th Press Camp Headquarters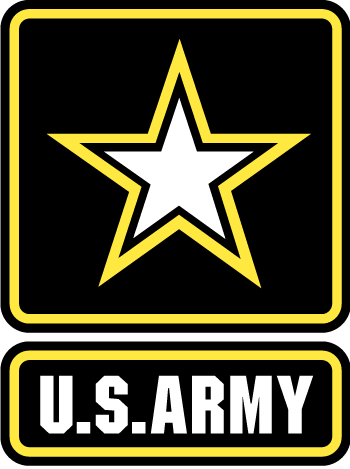 Fort Bliss, TX – The dazzling lights and live Broadway-style variety performances of the 2015 U.S. Army Soldier Show took center stage at the Stayton Theater here August 28th-29th, where nearly 400 Soldiers, civilians and family members watched as Army performers sang and danced on-stage to classic pop, hip-hop and contemporary music medleys.
The 2015 Soldier Show theme – "We serve" integrates key Army messaging on Sexual Harassment Assault Response and Prevention, Suicide Prevention, and various products by the Center for the Army Profession and Ethic.
«Read the rest of this article»
American Heart Association Rapid Access Journal Report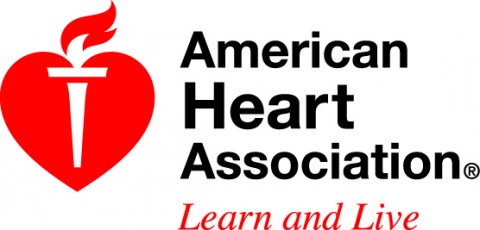 Dallas, TX – Deaths from heart disease have declined dramatically over the last few decades but young people, particularly women, are not sharing equally in that improvement, according to new research in the American Heart Association's journal Circulation.
Using data on adults age 25 and older, researchers tracked annual percentage changes in heart disease death rates between three time periods: 1979-1989, 1990-1999 and 2000-2011. Death rates in adults 65 and over declined consistently over the decades, with accelerating improvements since 2000.
«Read the rest of this article»

Clarksville, TN – An Endangered Child Alert issued February 27th for Christopher Ponce after he was taken by William Stanley King his father from Clarksville, TN. A joint investigation involving the Tennessee Bureau of Investigation, the U.S. Marshals Service and the Clarksville Police Department has resulted in the recovery of a 9-year-old Ponce.
On Wednesday, August 19th, 2015, the Clarksville Police Department's Sgt Tina Slaven and Detective Kyle Fleming brought William Stanley King back to Clarksville from Atlanta, GA.
«Read the rest of this article»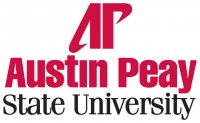 Clarksville, TN – Austin Peay State University's Trahern Gallery, with support from the APSU Center of Excellence for the Creative Arts and the APSU Department of Art and Design, is pleased to open its 2015-2016 exhibition season with artist Stephen Hayes and his powerful body of work titled "Cash Crop."
"Cash Crop" is an exhibition that invites viewers to walk into an emotional, physical and psychic space to confront the past, present and future.
«Read the rest of this article»
Tennessee Titans (0-0) at Atlanta Falcons (0-0)
Friday, August 14th, 2015 | 7:00pm EDT/6:00pm CDT
Georgia Dome | Atlanta, GA | TV: WKRN/NFLN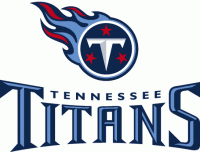 Nashville, TN – The Tennessee Titans open their 2015 preseason schedule this week on the road against the Atlanta Falcons. Kickoff at the Georgia Dome (capacity 71,228) is scheduled for 7:00pm EDT/6:00pm CDT on Friday, August 14th, 2015.
The game will be televised regionally on the Titans Preseason TV Network, including flagship WKRN-News 2 in Nashville. Play-by-play announcer Cory Curtis and analyst Eddie George will call the action, while Audra Martin will report from the sidelines. Additionally, NFL Network will broadcast the game live to a national audience.
«Read the rest of this article»
Austin Peay Sports Information

Clarksville, TN – Austin Peay State University's newest assistant basketball coach isn't new to the Governors at all, and certainly not to head Coach Dave Loos.
Jay Bowen, who served as the Governors basketball assistant in 2001-02, is back at APSU for a second time and a third with APSU's head coach. He replaces Bubba Wells, who resigned in early May.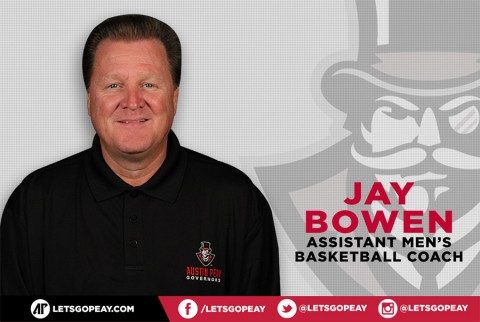 «Read the rest of this article»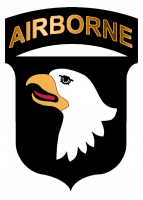 Fort Campbell, KY – Author Antonio Elmaleh will speak at Sink Library on Wednesday, May 13th at 6:00pm about his new historical novel "The Ones They Left Behind".
Based on actual events, the book tells the story of one man's attempts to heal the wounds that had torn the country in half during the Civil War.
In 1864 General William T. Sherman and his army marched out of a burning Atlanta and embarked on his infamous "March to the Sea" that ended in December at Savannah. Sherman introduced the concept of "total war" in which civilians felt the direct impact of the destruction of anything that would aid the Confederate war effort.
«Read the rest of this article»