Topic: Atlanta GA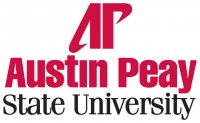 Clarksville, TN – Since 1934, the Who's Who Among American Universities and Colleges has honored outstanding campus leaders for their scholastic and community achievements.
Schools across the country nominate their top students every fall for this prestigious designation, but only the top candidates out of thousands of nominees are bestowed with the honor. This year, more than 3,000 students nationwide were given this distinction, with 43 of those impressive individuals coming from Austin Peay State University. «Read the rest of this article»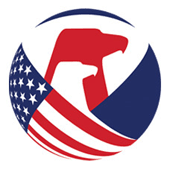 Washington, D.C. – The U.S. Consumer Product Safety Commission reports Graco is recalling strollers because the folding hinge of the stroller can pinch a child's finger, posing a laceration or amputation hazard. Strollers were sold at Target, Toys R Us, Walmart and other retail stores nationwide.
Consumers should stop using this product unless otherwise instructed. It is illegal to resell or attempt to resell a recalled consumer product.
«Read the rest of this article»
Written by Staff Sgt. Terrance Rhodes
Headquarters, 101st Airborne Division (Air Assault)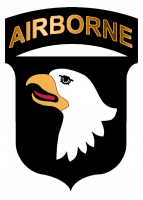 Monrovia Liberia – The Joint Forces Command – United Assistance Mobile Training Team completed a week of training in Buchanan City, Liberia, November 21st.
The MTT mission consists of going out to remote locations in Liberia to teach future Ebola treatment center health care workers on how to properly conduct all phases of running an ETU, said Capt. Alex Ailer, a nurse with the 86th Combat Support Hospital, from Fort Campbell, Kentucky.
«Read the rest of this article»
Our 127th meeting.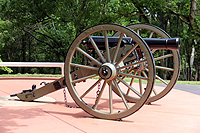 Clarksville, TN – The next meeting of the Clarksville (TN) Civil War Roundtable will be on Wednesday, November 19th, 2014 at the Bone & Joint Center, 980 Professional Park Drive, right across the street from Gateway Medical Center.
This is just off Dunlop Lane and Holiday Drive and only a few minutes east of Governor's Square mall. The meeting begins at 7:00 pm and is always open to the public.
Topic: "Fort Donelson: One Soldier's Story"
«Read the rest of this article»
Leading Southwest Fast-Casual Brand Hosts Pay What You Want Day and Chance to Win Free Burritos for a Year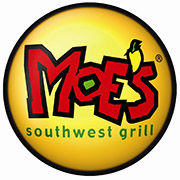 Clarksville, TN – "Welcome to Moe's!" will soon be heard on the streets of Clarksville when Moe's Southwest Grill® opens at 108 Morris Road, next to Governor's Square Mall, on Thursday, November 13th at 11:00am.
To celebrate the grand opening, the Clarksville Moe's invites guests to 'Pay What You Want' for their meal on November 13th, with 100 percent of the proceeds benefiting the Wounded Warriors Project of Nashville, an organization dedicated to honoring and empowering wounded warriors. With the hopes of raising $10,000 for the organization, there is a suggested donation of $5.00.
«Read the rest of this article»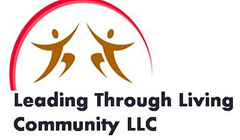 Atlanta, GA – On Saturday October 11th, 2014, the Leading Through Living Community, LLC (LTLC) will host the second stop of its nine city tour in Fort Campbell, Kentucky entitled the "Leading Lady Legacy: 10 Steps to Become the Leading Lady of YOUR Life!".
Featuring Leadership Champion Lynita Mitchell-Blackwell and Love & Relationship Maven Cynthia Walton, this tour will feature empowering, inspirational, motivational, and fun sessions facilitated by Mitchell-Blackwell, Walton, and the following local experts: Publisher Alberta Lampkins on Business Acumen, Veronica Martin on Resilience, Elder Meaghan Davis on Spiritual Strength, and Beverly Tate on Health & Wellness. Small Business Expert Sonji Willingham will be our guest Mistress of Ceremonies.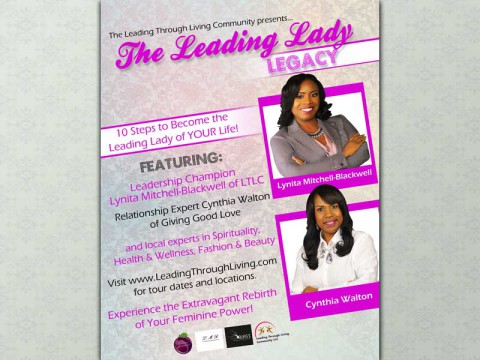 «Read the rest of this article»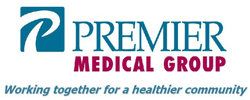 Clarksville, TN – Premier Medical Group is pleased to announce the addition of Dr. Di'Net Sintim-Amoah to their Pediatric department.
A native of Greenville, Mississippi, Dr. Sintim-Amoah studied at Spelman College in Atlanta and earned her medical degree from the Morehouse School of Medicine. She completed her pediatric residency at Morehouse School of Medicine Pediatric Residency Program in Atlanta.
«Read the rest of this article»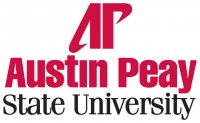 Clarksville, TN – One afternoon in 2002, Luma Mufleh made a simple wrong turn that ended up changing her life and the lives of an entire refugee community outside of Atlanta.
She was on an unfamiliar street in the town of Clarkston, GA, looking to do a little grocery shopping, when she happened to spot a pickup soccer game in a parking lot. The young players, from war-torn countries like Sudan and Afghanistan, reminded Mufleh of her own childhood playing soccer in Jordan.
«Read the rest of this article»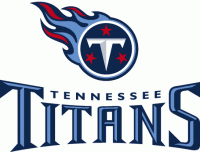 Atlanta, GA – With 5:45 left in the fourth quarter, Bishop Sankey scored on a 3 yard run off right guard to give the Tennessee Titans (2-1-0) their first lead of the game over the Atlanta Falcons (1-2-0). Sankey stretched out and over the goal converting the 2 point conversion, giving the Titans a 24-17 win at the Georgia Dome.
The Falcons took their next possession down to the Titans' 4 yard line where Tennessee's defense stiffened. On 4th and 2, Sean Refree's pass to Julian Jones up the middle fell incomplete, turning the ball over on downs with 1:08 remaining. The Titans ran out the clock to secure the victory.
«Read the rest of this article»
Tennessee Titans (1-1) at Atlanta Falcons (1-1)
Saturday, August 23rd, 2014 | 6:00pm CDT
Atlanta, GA | Georgia Dome | TV: WKRN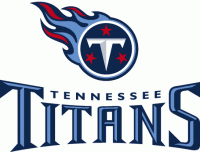 Nashville, TN – The Tennessee Titans (1-1) continue their preseason schedule this week with a trip to face the Atlanta Falcons (1-1). Kickoff at the Georgia Dome (capacity 71,228) is scheduled for 7:00pm EDT/6:00pm CDT on Saturday, August 23rd.
The trip to Atlanta could be the last chance for some to make a lasting impression. By 3:00pm CDT on August 26th, the roster must be trimmed from a maximum of 90 players to 75. The final cut to 53 players occurs on August 30th.
«Read the rest of this article»