Topic: Atlanta Journal-Constitution
Clarksville, TN – If you haven't read Rheta Grimsley Johnson's books, you're missing several great reads. Her latest, Hank Hung the Moon (NewSouth Books, Montgomery, Alabama: 2012), is a description of the influence of Hank Williams on Southern life and Southerners in particular
A finalist for the Pulitzer Prize for commentary, Johnson writes a column that appears in about 50 newspapers throughout the U.S. She has reported for United Press International, the Memphis Commercial Appeal, and the Atlanta Journal-Constitution.
Some of her other awards include the Ernie Pyle Memorial Award for human interest writing, the Headliner Award for commentary, and the American Society of Newspaper Editors' Distinguished Writing Award for commentary.
«Read the rest of this article»
Seller, product unregistered in Tenn.; ads appeared in Ga. newspaper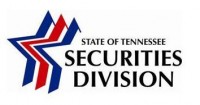 NASHVILLE – The Securities Division has filed a summary cease-and-desist order against Tennessee resident Jerald Follis, a Chattanooga resident. Follis is offering prospective investors the opportunity to invest in "projects" involving unregistered promissory notes. The promissory notes are tied to money-transfer scenarios often seen in e-mail scams (otherwise known as Nigerian scams).
Follis is not properly registered with the Tennessee Securities Division to sell any type of securities product. Neither the projects nor the promissory notes are properly registered securities products with the Tennessee Securities Division; they cannot be sold to the public. The advertisements appeared in the Atlanta Journal-Constitution in July and October.
"The Tennessee Securities Act authorizes this kind of immediate action," says Commerce and Insurance Commissioner Leslie A. Newman, "to safeguard Tennessee investors and to notify the public to prevent others from making this type of unregistered investment." Tennessee law requires anyone who would engage in the sale of securities to register as a broker-dealer and, to register any securities product with the Securities Division. «Read the rest of this article»