Topic: Atmosphere
NASA Jet Propulsion Laboratory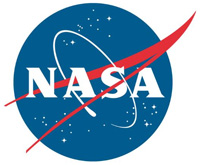 Pasadena, CA – No matter how cold your winter has been, it's probably not as chilly as Mars. Check for yourself: Starting today, the public can get a daily weather report from NASA's InSight lander.
This public tool includes stats on temperature, wind and air pressure recorded by InSight. Sunday's weather was typical for the lander's location during late northern winter: a high of 2 degrees Fahrenheit (-17 degrees Celsius) and low of -138 degrees Fahrenheit (-95 degrees Celsius), with a top wind speed of 37.8 mph (16.9 m/s) in a southwest direction.
«Read the rest of this article»
NASA's Goddard Space Flight Center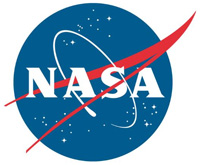 Greenbelt, MD – NASA's 4-year-old atmosphere-sniffing Mars Atmosphere and Volatile Evolution (MAVEN) mission is embarking on a new campaign today to tighten its orbit around Mars.
The operation will reduce the highest point of the MAVEN spacecraft's elliptical orbit from 3,850 to 2,800 miles (6,200 to 4,500 kilometers) above the surface and prepare it to take on additional responsibility as a data-relay satellite for NASA's Mars 2020 rover, which launches next year.
"The MAVEN spacecraft has done a phenomenal job teaching us how Mars lost its atmosphere and providing other important scientific insights on the evolution of the Martian climate," said Jim Watzin, director of NASA's Mars Exploration Program. "Now we're recruiting it to help NASA communicate with our forthcoming Mars rover and its successors."
«Read the rest of this article»
NASA Headquarters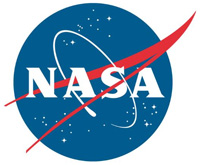 Washington, D.C. – Earth's global surface temperatures in 2018 were the fourth warmest since 1880, according to independent analyses by NASA and the National Oceanic and Atmospheric Administration (NOAA).
Global temperatures in 2018 were 1.5 degrees Fahrenheit (0.83 degrees Celsius) warmer than the 1951 to 1980 mean, according to scientists at NASA's Goddard Institute for Space Studies (GISS) in New York. Globally, 2018's temperatures rank behind those of 2016, 2017 and 2015. The past five years are, collectively, the warmest years in the modern record.
«Read the rest of this article»
NASA Jet Propulsion Laboratory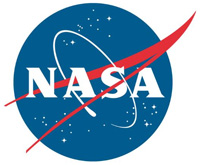 Pasadena, CA – A new NASA study shows that warming of the tropical oceans due to climate change could lead to a substantial increase in the frequency of extreme rain storms by the end of the century.
The study team, led by Hartmut Aumann of NASA's Jet Propulsion Laboratory in Pasadena, California, combed through 15 years of data acquired by NASA's Atmospheric Infrared Sounder (AIRS) instrument over the tropical oceans to determine the relationship between the average sea surface temperature and the onset of severe storms.
«Read the rest of this article»
NASA Langley Research Center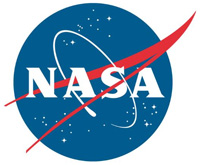 Hampton, VA – Chill out. That's the current message from the Sun to Earth's upper atmosphere says NASA.
To be more precise, as the Sun settles into a cyclical, natural lull in activity, the upper atmosphere, or thermosphere — far above our own climate system — is responding in kind by cooling and contracting.
Could that have implications for folks down here on the surface? Absolutely not. Unless, that is, you're someone with a vested interest in tracking an orbiting satellite or space debris.
«Read the rest of this article»
NASA's Ames Research Center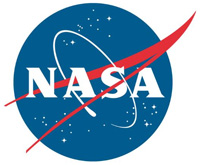 Mountain View, CA – Slightly smaller than Earth, Venus is our closest planetary neighbor. Despite its proximity, relatively little was known about the planet in the late 1970s, especially its lower atmosphere. All that changed, though, when the most comprehensive study of the Venusian atmosphere began 40 years ago with the NASA Pioneer Venus project.
NASA's Ames Research Center in California's Silicon Valley managed the project, consisting of two spacecraft built by the Hughes Aircraft Company in El Segundo, California.
«Read the rest of this article»
NASA Headquarters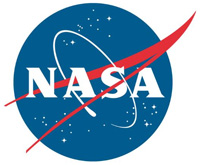 Washington, D.C. – Fishermen would be puzzled if they netted only big and little fish, but few medium-sized fish. Astronomers likewise have been perplexed in conducting a census of star-hugging extrasolar planets. They have found hot Jupiter-sized planets and hot super-Earths (planets no more than 1.5 times Earth's diameter).
These planets are scorching hot because they orbit very close to their star. But so-called "hot Neptunes," whose atmospheres are heated to more than 1,700 degrees Fahrenheit, have been much harder to find. In fact, only about a handful of hot Neptunes have been found so far.
«Read the rest of this article»
NASA Jet Propulsion Laboratory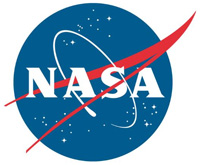 Pasadena, CA – On December 21st, at 8:49:48am PST (10:49:48am CST) NASA's Juno spacecraft will be 3,140 miles (5,053 kilometers) above Jupiter's cloud tops and hurtling by at a healthy clip of 128,802 mph (207,287 kilometers per hour). This will be the 16th science pass of the gas giant and will mark the solar-powered spacecraft's halfway point in data collection during its prime mission.
Juno is in a highly-elliptical 53-day orbit around Jupiter. Each orbit includes a close passage over the planet's cloud deck, where it flies a ground track that extends from Jupiter's north pole to its south pole.
«Read the rest of this article»
NASA's Earth Science News Team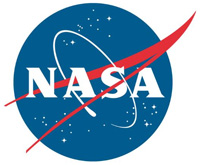 Washington, D.C. – A simple molecule in the atmosphere that acts as a "detergent" to breakdown methane and other greenhouse gases has been found to recycle itself to maintain a steady global presence in the face of rising emissions, according to new NASA research.
Understanding its role in the atmosphere is critical for determining the lifetime of methane, a powerful contributor to climate change.
The hydroxyl (OH) radical, a molecule made up of one hydrogen atom, one oxygen atom with a free (or unpaired) electron is one of the most reactive gases in the atmosphere and regularly breaks down other gases, effectively ending their lifetimes.
«Read the rest of this article»
NASA Jet Propulsion Laboratory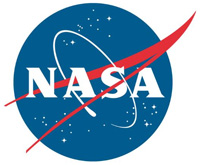 Pasadena, CA – NASA's MarCO mission was built to see whether two experimental, briefcase-sized spacecraft could survive the trip to deep space, and the two CubeSats proved more than able. After cruising along behind NASA's InSight for seven months, they successfully relayed data back down to Earth from the lander during its descent to the Martian surface on Monday, November 26th, 2018.
Nicknamed "EVE" and "WALL-E" after the stars of the 2008 Pixar film, MarCO-A and MarCO-B used experimental radios and antennas, providing an alternate way for engineers to monitor the landing.
«Read the rest of this article»