Topic: Atmosphere
Written by Alan Buis
NASA's Jet Propulsion Laboratory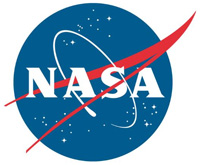 Pasadena, CA – A team of scientists from Sapienza University in Rome, Italy, and NASA's Jet Propulsion Laboratory in Pasadena, California, has developed a new approach to assist in the ongoing development of timely tsunami detection systems, based upon measurements of how tsunamis disturb a part of Earth's atmosphere.
The new approach, called Variometric Approach for Real-time Ionosphere Observation, or VARION, uses observations from GPS and other global navigation satellite systems (GNSS) to detect, in real time, disturbances in Earth's ionosphere associated with a tsunami.
The ionosphere is the layer of Earth's atmosphere located from about 50 to 621 miles (80 to 1,000 kilometers) above Earth's surface. It is ionized by solar and cosmic radiation and is best known for the aurora borealis (northern lights) and aurora australis (southern lights).
«Read the rest of this article»
Written by Ellen Gray
NASA Earth Science News Team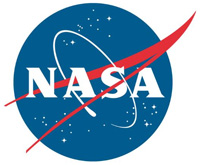 Washington, D.C. – Warmer temperatures and thawing soils may be driving an increase in emissions of carbon dioxide from Alaskan tundra to the atmosphere, particularly during the early winter, according to a new study supported by NASA and the National Oceanic and Atmospheric Administration (NOAA).
More carbon dioxide released to the atmosphere will accelerate climate warming, which, in turn, could lead to the release of even more carbon dioxide from these soils.
A new paper led by Roisin Commane, an atmospheric researcher at Harvard University in Cambridge, Massachusetts, finds the amount of carbon dioxide emitted from northern tundra areas between October and December each year has increased 70 percent since 1975.
«Read the rest of this article»
Written by Elizabeth Zubritsky
NASA's Goddard Space Flight Center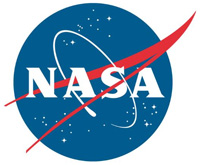 Greenbelt, MD – A study combining observations from NASA's Hubble and Spitzer space telescopes reveals that the distant planet HAT-P-26b has a primitive atmosphere composed almost entirely of hydrogen and helium. Located about 437 light-years away, HAT-P-26b orbits a star roughly twice as old as the sun.
The analysis is one of the most detailed studies to date of a "warm Neptune," or a planet that is Neptune-sized and close to its star. The researchers determined that HAT-P-26b's atmosphere is relatively clear of clouds and has a strong water signature, although the planet is not a water world. This is the best measurement of water to date on an exoplanet of this size.
«Read the rest of this article»
Written by Carol Rasmussen
NASA's Earth Science News Team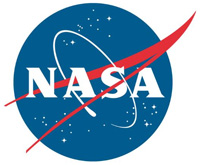 Washington, D.C. – Accurate weather forecasts save lives. NASA's Atmospheric Infrared Sounder (AIRS) instrument, launched on this date 15 years ago on NASA's Aqua satellite, significantly increased weather forecasting accuracy within a couple of years by providing extraordinary three-dimensional maps of clouds, air temperature and water vapor throughout the atmosphere's weather-making layer.
Fifteen years later, AIRS continues to be a valuable asset for forecasters worldwide, sending 7 billion observations streaming into forecasting centers every day.
Besides contributing to better forecasts, AIRS maps greenhouse gases, tracks volcanic emissions and smoke from wildfires, measures noxious compounds like ammonia, and indicates regions that may be heading for a drought. Have you been wondering how the ozone hole over Antarctica is healing? AIRS observes that too.
«Read the rest of this article»
NASA Headquarters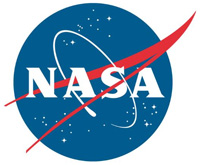 Washington, D.C. – NASA is initiating an independent, external review over the next several months on the scope of the Wide Field Infrared Survey Telescope (WFIRST) project to help ensure it would provide compelling scientific capability with an appropriate, affordable cost and a reliable schedule.

"Developing large space missions is difficult," said Thomas Zurbuchen, Associate Administrator for NASA's Science Mission Directorate in Washington. "This is the right time for us to pause for an independent look at our plans to make sure we understand how long it will take, and how much it will cost, to build WFIRST."
«Read the rest of this article»
NASA Headquarters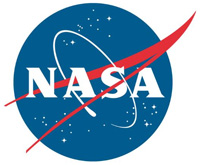 Washington, D.C. – A fresh approach to designing and manufacturing heat-thwarting thermal protection systems (TPS) for spacecraft is being developed and tested, offering the promise of fabricating larger tile sizes while reducing labor, cost and waste.
TPS, or heatshields, form the outer surface of spacecraft – called the aeroshell – and provide protection as the vehicle plunges through planetary atmospheres. This technology is critical to assuring mission success.
«Read the rest of this article»
Written by Alan Buis
NASA's Jet Propulsion Laboratory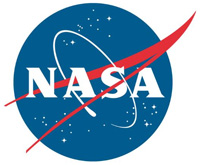 Pasadena, CA – New research on solar storms finds that they not only can cause regions of excessive electrical charge in the upper atmosphere above Earth's poles, they also can do the exact opposite: cause regions that are nearly depleted of electrically charged particles.
The finding adds to our knowledge of how solar storms affect Earth and could possibly lead to improved radio communication and navigation systems for the Arctic.
A team of researchers from Denmark, the United States and Canada made the discovery while studying a solar storm that reached Earth on February 19th, 2014.
«Read the rest of this article»
Written by Elizabeth Landau
NASA's Jet Propulsion Laboratory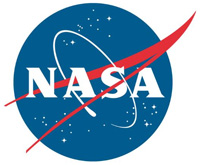 Pasadena, CA – Scientists have long thought that Ceres may have a very weak, transient atmosphere, but mysteries lingered about its origin and why it's not always present. Now, researchers suggest that this temporary atmosphere appears to be related to the behavior of the sun, rather than Ceres' proximity to the sun.
The study was conducted by scientists from NASA's Dawn mission and others who previously identified water vapor at Ceres using other observatories.
«Read the rest of this article»
Written by Preston Dyches
NASA's Jet Propulsion Laboratory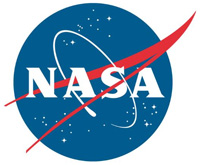 Pasadena, CA – NASA's Cassini spacecraft, in orbit around Saturn since 2004, is about to begin the final chapter of its remarkable story. On Wednesday, April 26th, the spacecraft will make the first in a series of dives through the 1,500-mile-wide (2,400-kilometer) gap between Saturn and its rings as part of the mission's grand finale.
"No spacecraft has ever gone through the unique region that we'll attempt to boldly cross 22 times," said Thomas Zurbuchen, associate administrator for the Science Mission Directorate at NASA Headquarters in Washington. "What we learn from Cassini's daring final orbits will further our understanding of how giant planets, and planetary systems everywhere, form and evolve. This is truly discovery in action to the very end."
«Read the rest of this article»
Written by DC Agle
NASA's Jet Propulsion Laboratory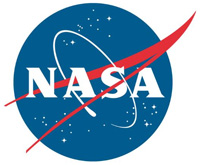 Pasadena, CA – NASA's Juno mission accomplished a close flyby of Jupiter on Monday, March 27th, successfully completing its fourth science orbit.
All of Juno's science instruments and the spacecraft's JunoCam were operating during the flyby, collecting data that is now being returned to Earth. Juno's next close flyby of Jupiter will occur on May 19th, 2017.
NASA's Juno spacecraft made its fifth flyby over Jupiter's mysterious cloud tops on Monday, March 27th, at 1:52am PDT (4:52am EDT, 8:52 UTC).
«Read the rest of this article»