Topic: Atmosphere
NASA's Jet Propulsion Laboratory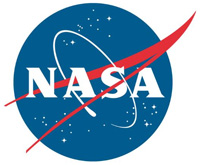 Pasadena, CA – NASA's InSight lander has made its first course correction toward Mars.
InSight, short for Interior Exploration using Seismic Investigations, Geodesy and Heat Transport, is the first mission dedicated to exploring the deep interior of Mars.
The lander is currently encapsulated in a protective aeroshell, which launched on top of an Atlas V 401 rocket on May 5th, 2018 from Vandenberg Air Force Base in Central California.
«Read the rest of this article»
NASA's Jet Propulsion Laboratory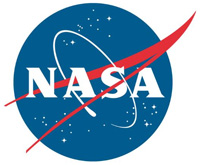 Pasadena, CA – Astronauts soon will have new experiments to conduct related to emergency navigation, DNA sequencing and ultra-cold atom research when the research arrives at the International Space Station following the 3:44am CDT (1:44 a.m. PDT) Monday launch of an Orbital ATK Cygnus spacecraft.
Cygnus lifted off on an Antares 230 rocket from NASA's Wallops Flight Facility in Virginia on Orbital ATK's ninth cargo mission under NASA's Commercial Resupply Services contract. The spacecraft is carrying about 7,400 pounds of research equipment, cargo and supplies that will support dozens of the more than 250 investigations underway on the space station.
«Read the rest of this article»
NASA's Jet Propulsion Laboratory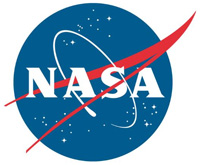 Pasadena, CA – NASA is sending a helicopter to Mars.
The Mars Helicopter, a small, autonomous rotorcraft, will travel with the agency's Mars 2020 rover mission, currently scheduled to launch in July 2020, to demonstrate the viability and potential of heavier-than-air vehicles on the Red Planet.
"NASA has a proud history of firsts," said NASA Administrator Jim Bridenstine. "The idea of a helicopter flying the skies of another planet is thrilling. The Mars Helicopter holds much promise for our future science, discovery, and exploration missions to Mars."
«Read the rest of this article»
NASA's Jet Propulsion Laboratory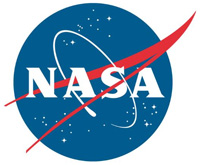 Pasadena, CA – Even after decades of observations and a visit by NASA's Voyager 2 spacecraft, Uranus held on to one critical secret — the composition of its clouds. Now, one of the key components of the planet's clouds has finally been verified.
A global research team that includes Glenn Orton of NASA's Jet Propulsion Laboratory in Pasadena, California, has spectroscopically dissected the infrared light from Uranus captured by the 26.25-foot (8-meter) Gemini North telescope on Hawaii's Mauna Kea. They found hydrogen sulfide, the odiferous gas that most people avoid, in Uranus' cloud tops. The long-sought evidence was published in the April 23rd issue of the journal Nature Astronomy.
«Read the rest of this article»
Written by Calla Cofield
NASA's Jet Propulsion Laboratory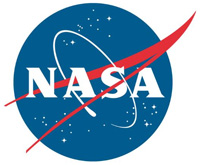 Pasadena, CA – Step outside on a clear night, and you can be sure of something our ancestors could only imagine: Every star you see likely plays host to at least one planet.
The worlds orbiting other stars are called "exoplanets," and they come in a wide variety of sizes, from gas giants larger than Jupiter to small, rocky planets about as big around as Earth or Mars. They can be hot enough to boil metal or locked in deep freeze. They can orbit their stars so tightly that a "year" lasts only a few days; they can orbit two suns at once. Some exoplanets are sunless rogues, wandering through the galaxy in permanent darkness.
«Read the rest of this article»
NASA Marshall Space Flight Center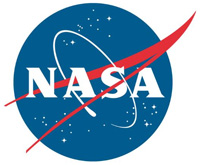 Huntsville, AL – This winter has brought many intense and powerful storms, with cold fronts sweeping across much of the United States. On a much grander scale, astronomers have discovered enormous "weather systems" that are millions of light years in extent and older than the Solar System.
The researchers used NASA's Chandra X-ray Observatory to study a cold front located in the Perseus galaxy cluster that extends for about two million light years, or about 10 billion billion miles.
Galaxy clusters are the largest and most massive objects in the Universe that are held together by gravity. In between the hundreds or even thousands of galaxies in a cluster, there are vast reservoirs of super-heated gas that glow brightly in X-ray light.
«Read the rest of this article»
Written by Melissa Gaskill, International Space Station Program Science Office
NASA's Johnson Space Center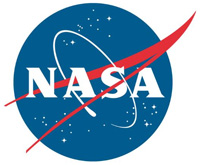 Houston, TX – A Dragon spacecraft scheduled to launch into orbit no earlier than April 2nd, 2018 carries the 14th SpaceX commercial resupply mission to the International Space Station for NASA. Lifted into orbit atop a Falcon 9 rocket from Cape Canaveral Air Force Station in Florida, Dragon takes supplies, equipment and scientific research to crew members living and working aboard the station.
This flight delivers scientific investigations looking at severe thunderstorms on Earth, the effects of microgravity on production of high-performance products from metal powders, and growing food in space.
«Read the rest of this article»
NASA Headquarters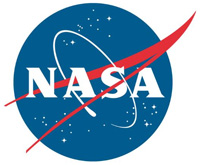 Washington, D.C. – Data collected by NASA's Juno mission to Jupiter indicate that the atmospheric winds of the gas-giant planet run deep into its atmosphere and last longer than similar atmospheric processes found here on Earth. The findings will improve understanding of Jupiter's interior structure, core mass and, eventually, its origin.
Other Juno science results released today include that the massive cyclones that surround Jupiter's north and south poles are enduring atmospheric features and unlike anything else encountered in our solar system. The findings are part of a four-article collection on Juno science results being published in the March 8th edition of the journal Nature.
«Read the rest of this article»
NASA Headquarters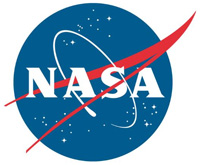 Washington, D.C. – Want to get the hottest ticket this summer without standing in line?
NASA is inviting people around the world to submit their names online to be placed on a microchip aboard NASA's historic Parker Solar Probe mission launching in summer 2018. The mission will travel through the Sun's atmosphere, facing brutal heat and radiation conditions — and your name will go along for the ride.
"This probe will journey to a region humanity has never explored before," said Thomas Zurbuchen, the associate administrator for the Science Mission Directorate at NASA Headquarters in Washington. "This mission will answer questions scientists have sought to uncover for more than six decades."
«Read the rest of this article»
Written by Carol Rasmussen
NASA's Earth Science News Team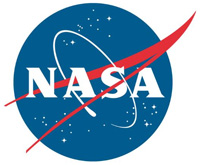 Washington, D.C. – Permafrost in the coldest northern Arctic — formerly thought to be at least temporarily shielded from global warming by its extreme environment — will thaw enough to become a permanent source of carbon to the atmosphere in this century, with the peak transition occurring in 40 to 60 years, according to a new NASA-led study.
The study calculated that as thawing continues, by the year 2300, total carbon emissions from this region will be 10 times as much as all human-produced fossil fuel emissions in 2016.
«Read the rest of this article»