Topic: Atmosphere
Written by Preston Dyches
NASA's Jet Propulsion Laboratory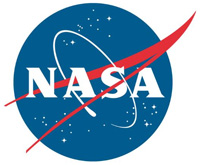 Pasadena, CA – Of the hundreds of moons in our solar system, Titan is the only one with a dense atmosphere and large liquid reservoirs on its surface, making it in some ways more like a terrestrial planet.
Both Earth and Titan have nitrogen-dominated atmospheres — over 95 percent nitrogen in Titan's case. However, unlike Earth, Titan has very little oxygen; the rest of the atmosphere is mostly methane and trace amounts of other gases, including ethane. And at the frigid temperatures found at Saturn's great distance from the sun, the methane and ethane can exist on the surface in liquid form.
«Read the rest of this article»
Written by Steve Cole
NASA Headquarters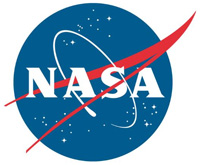 Washington, D.C. – For more than three decades NASA has focused its space-faring skills and science chops CSI-like on an elusive global killer. Later this month, that pursuit takes us to East Asia. In a few years, part way to the moon.
We are getting close.
Air pollution causes an estimated 152,000 deaths a year across the Americas and more than 2 million deaths in the Western Pacific, according to the United Nations. Some parts of the world have a detailed view of local air quality from ground sensor networks and forecast models that generate public alerts. But for much of the world this type of information and warning are not available.
«Read the rest of this article»
Written by Molly Porter
NASA's Marshall Space Flight Center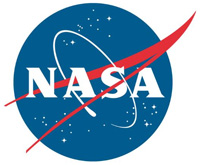 Huntsville, AL – For millennia, people on Earth have watched comets in the sky. Many ancient cultures saw comets as the harbingers of doom, but today scientists know that comets are really frozen balls of dust, gas, and rock and may have been responsible for delivering water to planets like Earth billions of years ago.
While comets are inherently interesting, they can also provide information about other aspects of our Solar System. More specifically, comets can be used as laboratories to study the behavior of the stream of particles flowing away from the Sun, known as the solar wind.
Recently, astronomers announced the results of a study using data collected with NASA's Chandra X-ray Observatory of two comets — C/2012 S1 (also known as "Comet ISON") and C/2011 S4 ("Comet PanSTARRS").
«Read the rest of this article»
NASA Headquarters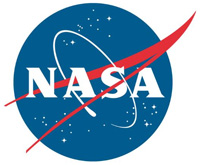 Washington, D.C. – Scientists on NASA's New Horizons mission team are learning more about the structure and behavior of Pluto's complex atmosphere by discovering new attributes of its extensive haze layers. The hazes were first discovered by New Horizons in July, as the spacecraft swept past Pluto and made its historic first exploration of the mysterious world.
Mission scientists have discovered that the layers of haze in Pluto's nitrogen atmosphere vary in brightness depending on illumination and viewpoint, yet the haze itself maintains its overall vertical structure.
«Read the rest of this article»
Written by Cheryl Warner
NASA's Headquarters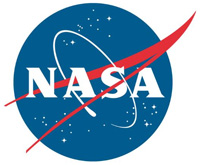 Washington, D.C. – The first human-rated expandable structure that may help inform the design of deep space habitats is set to be installed to the International Space Station Saturday, April 16th. NASA Television coverage of the installation will begin at 5:30am EDT.
The Bigelow Expandable Activity Module (BEAM) will be attached to the station's Tranquility module over a period of about four hours. Controllers in mission control at NASA's Johnson Space Center in Houston will remove BEAM from the unpressurized trunk of SpaceX's Dragon spacecraft, using the robotic Canadarm2, and move it into position next to Tranquility's aft assembly port.
«Read the rest of this article»
Written by Whitney Clavin
NASA's Jet Propulsion Laboratory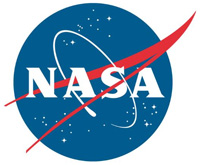 Pasadena, CA – Observations from NASA's Spitzer Space Telescope have led to the first temperature map of a super-Earth planet — a rocky planet nearly two times as big as ours. The map reveals extreme temperature swings from one side of the planet to the other, and hints that a possible reason for this is the presence of lava flows.
"Our view of this planet keeps evolving," said Brice Olivier Demory of the University of Cambridge, England, lead author of a new report appearing in the March 30 issue of the journal Nature. "The latest findings tell us the planet has hot nights and significantly hotter days. This indicates the planet inefficiently transports heat around the planet. We propose this could be explained by an atmosphere that would exist only on the day side of the planet, or by lava flows at the planet surface."
«Read the rest of this article»
NASA Headquarters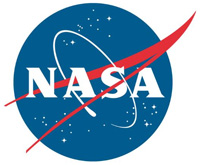 Washington, D.C. – NASA's New Horizons spacecraft spied several features on Pluto that offer evidence of a time millions or billions of years ago when – thanks to much higher pressure in Pluto's atmosphere and warmer conditions on the surface – liquids might have flowed across and pooled on the surface of the distant world.
"In addition to this possible former lake, we also see evidence of channels that may also have carried liquids in Pluto's past," said Alan Stern, Southwest Research Institute, Boulder, Colorado—principal investigator of New Horizons and lead author of the scientific paper.
«Read the rest of this article»
Written by Preston Dyches
NASA'a Jet Propulsion Laboratory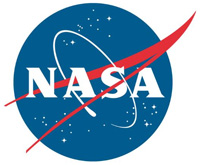 Pasadena, CA – In a nod to extraterrestrial mountaineers of the future, scientists working on NASA's Cassini mission have identified the highest point on Saturn's largest moon, Titan.
Titan's tallest peak is 10,948 feet (3,337 meters) high and is found within a trio of mountainous ridges called the Mithrim Montes. The researchers found that all of Titan's highest peaks are about 10,000 feet (3,000 meters) in elevation. The study used images and other data from Cassini's radar instrument, which can peer through the obscuring smog of Titan's atmosphere to reveal the surface in detail.
«Read the rest of this article»
Written by William Steigerwald / Nancy Neal Jones
NASA's Goddard Space Flight Center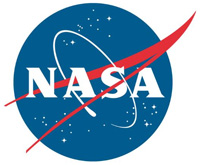 Greenbelt, MD – A new map of Mars' gravity made with three NASA spacecraft is the most detailed to date, providing a revealing glimpse into the hidden interior of the Red Planet.
"Gravity maps allow us to see inside a planet, just as a doctor uses an X-ray to see inside a patient," said Antonio Genova of the Massachusetts Institute of Technology (MIT), Cambridge. "The new gravity map will be helpful for future Mars exploration, because better knowledge of the planet's gravity anomalies helps mission controllers insert spacecraft more precisely into orbit about Mars"
«Read the rest of this article»
NASA Headquarters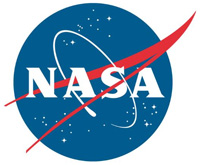 Washington, D.C. – A year ago, Pluto was just a bright speck in the cameras of NASA's approaching New Horizons spacecraft, not much different than its appearances in telescopes since Clyde Tombaugh discovered the then-ninth planet in 1930.
But this week, in the journal Science, New Horizons scientists have authored the first comprehensive set of papers describing results from last summer's Pluto system flyby.
«Read the rest of this article»