Topic: Atmosphere
Written by Sarah Frazier
NASA's Goddard Space Flight Center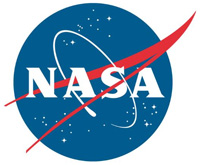 Greenbelt, MD – Thanks to a lucky conjunction of two satellites, a ground-based array of all-sky cameras, and some spectacular aurora borealis, researchers have uncovered evidence for an unexpected role that electrons have in creating the dancing auroras. Though humans have been seeing auroras for thousands of years, we have only recently begun to understand what causes them.
In this study, published in the Journal of Geophysical Research, scientists compared ground-based videos of pulsating auroras—a certain type of aurora that appears as patches of brightness regularly flickering on and off—with satellite measurements of the numbers and energies of electrons raining down towards the surface from inside Earth's magnetic bubble, the magnetosphere.
«Read the rest of this article»
NASA Headquarters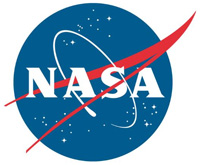 Washington, D.C. – The latest images from NASA's New Horizons spacecraft have scientists stunned – not only for their breathtaking views of Pluto's majestic icy mountains, streams of frozen nitrogen and haunting low-lying hazes, but also for their strangely familiar, arctic look.
This new view of Pluto's crescent — taken by New Horizons' wide-angle Ralph/Multispectral Visual Imaging Camera (MVIC) on July 14th and downlinked to Earth on September 13th — offers an oblique look across Plutonian landscapes with dramatic backlighting from the sun.
«Read the rest of this article»
Written by Kathryn Mersmann
NASA's Goddard Space Flight Center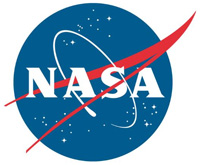 Greenbelt, MD – For years, science fiction writers from Edgar Rice Burroughs to C. S. Lewis have imagined what it would be like for humans to walk on Mars. As mankind comes closer to taking its first steps on the Red Planet, authors' depictions of the experience have become more realistic.
Andy Weir's "The Martian" begins with a massive dust storm that strands fictional astronaut Mark Watney on Mars. In the scene, powerful wind rips an antenna out of a piece of equipment and destroys parts of the astronauts' camp.
Mars is infamous for intense dust storms, which sometimes kick up enough dust to be seen by telescopes on Earth.
«Read the rest of this article»
Written by Guy Webster
NASA's Jet Propulsion Laboratory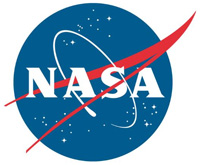 Pasadena, CA – Scientists may be closer to solving the mystery of how Mars changed from a world with surface water billions of years ago to the arid Red Planet of today.
A new analysis of the largest known deposit of carbonate minerals on Mars suggests that the original Martian atmosphere may have already lost most of its carbon dioxide by the era of valley network formation.
"The biggest carbonate deposit on Mars has, at most, twice as much carbon in it as the current Mars atmosphere," said Bethany Ehlmann of the California Institute of Technology and NASA Jet Propulsion Laboratory, both in Pasadena.
«Read the rest of this article»
Written by Alan Buis
NASA's Jet Propulsion Laboratory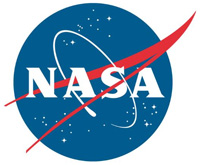 Pasadena, CA – As part of a broad effort to study the environmental and societal effects of climate change, NASA has begun a multi-year field campaign to investigate ecological impacts of the rapidly changing climate in Alaska and northwestern Canada, such as the thawing of permafrost, wildfires and changes to wildlife habitats.
The Arctic Boreal Vulnerability Experiment (ABoVE) will bring together on-the-ground research in Alaska and northwestern Canada with data collected by NASA airborne instruments, satellites and other agency programs, including the Soil Moisture Active Passive (SMAP), Orbiting Carbon Observatory-2 (OCO-2), and upcoming Ice, Cloud and Land Elevation Satellite-2 (ICESat-2) and NASA-ISRO Synthetic Aperture Radar (NISAR) missions.
«Read the rest of this article»
Written by Brian Bell
University of California at Irvine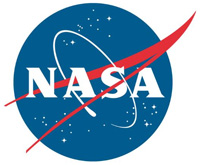 Irvine, CA – Researchers from the University of California, Irvine and NASA have uncovered a remarkably strong link between high wildfire risk in the Amazon basin and the devastating hurricanes that ravage North Atlantic shorelines.
The climate scientists' findings are appearing in the journal Geophysical Research Letters near the 10th anniversary of Hurricane Katrina's calamitous August 2005 landfall at New Orleans and the Gulf Coast.
«Read the rest of this article»
Written by Kasha Patel
NASA's Goddard Space Flight Center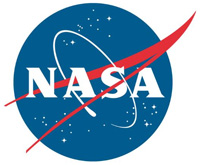 Greenbelt, MD – On August 28th, 2005, the National Hurricane Center issued a public notice warning people in New Orleans of "devastating damage expected…power outages will last for weeks…persons…pets…and livestock left exposed to the winds will be killed," from the ensuing Hurricane Katrina.
The storm had formed near the Bahamas and south Florida before becoming a Category 2 hurricane over the Gulf region northwest of Key West. Then, in two days, the hurricane's winds almost doubled to 175 mph, creating Category 5 Hurricane Katrina— the most intense hurricane in the past 36 years.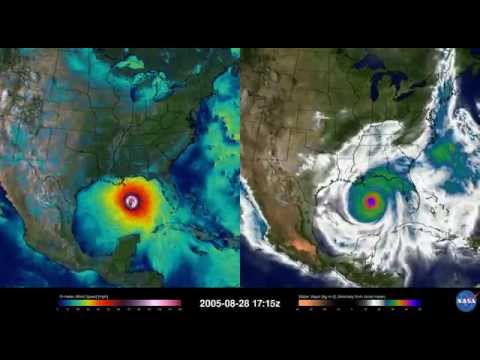 «Read the rest of this article»
Written by William Steigerwald
NASA Goddard Space Flight Center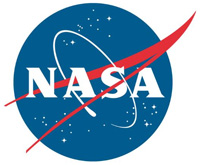 Greenbelt, MD – The moon's thin atmosphere contains neon, a gas commonly used in electric signs on Earth because of its intense glow. While scientists have speculated on the presence of neon in the lunar atmosphere for decades, NASA's Lunar Atmosphere and Dust Environment Explorer (LADEE) spacecraft has confirmed its existence for the first time.
"The presence of neon in the exosphere of the moon has been a subject of speculation since the Apollo missions, but no credible detections were made," said Mehdi Benna of NASA's Goddard Space Flight Center in Greenbelt, Maryland and the University of Maryland, Baltimore County. "We were very pleased to not only finally confirm its presence, but to show that it is relatively abundant."
«Read the rest of this article»
NASA's Ames Research Center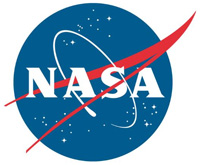 Moffett Field, CA – One of the best ways to learn how our solar system evolved is to look at younger star systems in the early stages of development. Recently, a team of astronomers including NASA scientists discovered a Jupiter-like planet within a young system that could serve as a decoder ring for understanding how planets formed around our sun.
The new planet, called 51 Eridani (Eri) b, is the first exoplanet discovered by the Gemini Planet Imager (GPI), a new instrument operated by an international collaboration, and installed on the 8-meter Gemini South Telescope in Chile.
«Read the rest of this article»
Written by DC Agle
NASA's Jet Propulsion Laboratory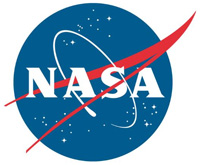 Pasadena, CA – Next time you tune in to public radio or the hottest Top 40 radio station, you'll be using some of the same tools NASA uses to unravel the mysteries of the universe.
Courtney Duncan, an engineer at NASA's Jet Propulsion Laboratory in Pasadena, California, says studying radio waves coming from a known source in space can reveal a great deal about objects in our solar system.
Of course, there is nothing new in that. NASA scientists have been turning the transmissions of their spacecraft's radio into scientific gold since almost the beginning of the space age. And ground-based astronomers have not been left outside of the radio spectrum looking in.
«Read the rest of this article»