Topic: Atmosphere
Written by Whitney Clavin
NASA's Jet Propulsion Laboratory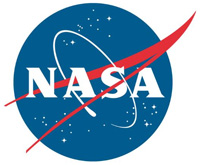 Pasadena, CA – Observations from NASA's Spitzer Space Telescope have led to the first temperature map of a super-Earth planet — a rocky planet nearly two times as big as ours. The map reveals extreme temperature swings from one side of the planet to the other, and hints that a possible reason for this is the presence of lava flows.
"Our view of this planet keeps evolving," said Brice Olivier Demory of the University of Cambridge, England, lead author of a new report appearing in the March 30 issue of the journal Nature. "The latest findings tell us the planet has hot nights and significantly hotter days. This indicates the planet inefficiently transports heat around the planet. We propose this could be explained by an atmosphere that would exist only on the day side of the planet, or by lava flows at the planet surface."
«Read the rest of this article»
NASA Headquarters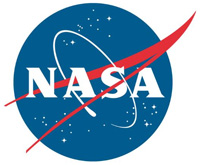 Washington, D.C. – NASA's New Horizons spacecraft spied several features on Pluto that offer evidence of a time millions or billions of years ago when – thanks to much higher pressure in Pluto's atmosphere and warmer conditions on the surface – liquids might have flowed across and pooled on the surface of the distant world.
"In addition to this possible former lake, we also see evidence of channels that may also have carried liquids in Pluto's past," said Alan Stern, Southwest Research Institute, Boulder, Colorado—principal investigator of New Horizons and lead author of the scientific paper.
«Read the rest of this article»
Written by Preston Dyches
NASA'a Jet Propulsion Laboratory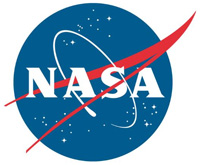 Pasadena, CA – In a nod to extraterrestrial mountaineers of the future, scientists working on NASA's Cassini mission have identified the highest point on Saturn's largest moon, Titan.
Titan's tallest peak is 10,948 feet (3,337 meters) high and is found within a trio of mountainous ridges called the Mithrim Montes. The researchers found that all of Titan's highest peaks are about 10,000 feet (3,000 meters) in elevation. The study used images and other data from Cassini's radar instrument, which can peer through the obscuring smog of Titan's atmosphere to reveal the surface in detail.
«Read the rest of this article»
Written by William Steigerwald / Nancy Neal Jones
NASA's Goddard Space Flight Center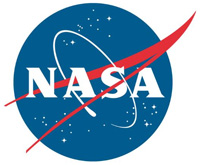 Greenbelt, MD – A new map of Mars' gravity made with three NASA spacecraft is the most detailed to date, providing a revealing glimpse into the hidden interior of the Red Planet.
"Gravity maps allow us to see inside a planet, just as a doctor uses an X-ray to see inside a patient," said Antonio Genova of the Massachusetts Institute of Technology (MIT), Cambridge. "The new gravity map will be helpful for future Mars exploration, because better knowledge of the planet's gravity anomalies helps mission controllers insert spacecraft more precisely into orbit about Mars"
«Read the rest of this article»
NASA Headquarters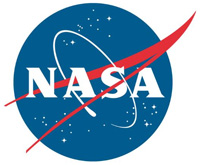 Washington, D.C. – A year ago, Pluto was just a bright speck in the cameras of NASA's approaching New Horizons spacecraft, not much different than its appearances in telescopes since Clyde Tombaugh discovered the then-ninth planet in 1930.
But this week, in the journal Science, New Horizons scientists have authored the first comprehensive set of papers describing results from last summer's Pluto system flyby.
«Read the rest of this article»
Written by Elizabeth Zubritsky
NASA Goddard Space Flight Center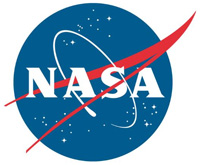 Greenbelt, MD – Just weeks before the historic encounter of comet C/2013 A1 (Siding Spring) with Mars in October 2014, NASA's Mars Atmosphere and Volatile Evolution (MAVEN) spacecraft entered orbit around the Red Planet.
To protect sensitive equipment aboard MAVEN from possible harm, some instruments were turned off during the flyby; the same was done for other Mars orbiters. But a few instruments, including MAVEN's magnetometer, remained on, conducting observations from a front-row seat during the comet's remarkably close flyby.
«Read the rest of this article»
Written by Alan Buis
NASA's Jet Propulsion Laboratory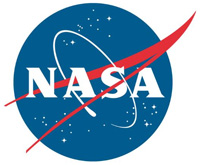 Pasadena, CA – The surface of Earth is constantly being reshaped by earthquakes, volcanic eruptions, landslides, floods, changes in sea level and ice sheets, and other processes.
Since some of these changes amount to only millimeters per year, scientists must make very precise measurements of the landscape and ocean in space and time in order to study their evolution and help mitigate their impacts.
The foundation for these precision measurements is the terrestrial reference frame, which serves the same purpose as landmarks along a trail. Earth-orbiting satellites and ground-based instruments use this reference system to pinpoint their own locations and, in turn, those of the features they are tracking.
«Read the rest of this article»
Written by Whitney Clavin
NASA's Jet Propulsion Laboratory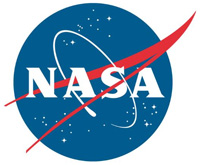 Pasadena, CA – After years of preparatory studies, NASA is formally starting an astrophysics mission designed to help unlock the secrets of the universe — the Wide Field Infrared Survey Telescope (WFIRST).
With a view 100 times bigger than that of NASA's Hubble Space Telescope, WFIRST will aid researchers in their efforts to unravel the secrets of dark energy and dark matter, and explore the evolution of the cosmos. It also will discover new worlds outside our solar system and advance the search for worlds that could be suitable for life.
«Read the rest of this article»
Written by Linda Herridge
NASA's John F. Kennedy Space Center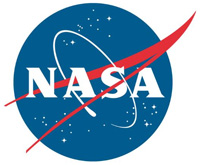 Kennedy Space Center, FL – NASA plant physiologist Ray Wheeler, Ph.D., and fictional astronaut Mark Watney from the movie "The Martian" have something in common — they are both botanists. But that's where the similarities end. While Watney is a movie character who gets stranded on Mars, Wheeler is the lead for Advanced Life Support Research activities in the Exploration Research and Technology Program at Kennedy Space Center, working on real plant research.
"The Martian movie and book conveyed a lot of issues regarding growing food and surviving on a planet far from the Earth," Wheeler said. "It's brought plants back into the equation."
«Read the rest of this article»
Written by Alan Buis
NASA's Jet Propulsion Laboratory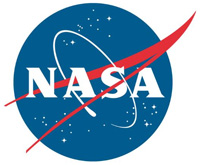 Pasadena, CA – New, detailed maps of the world's natural landscapes created using NASA satellite data could help scientists better predict the impacts of future climate change.
The maps of forests, grasslands and other productive ecosystems provide the most complete picture yet of how carbon from the atmosphere is reused and recycled by Earth's natural ecosystems.
Scientists at the University of Edinburgh, Scotland, United Kingdom; NASA's Jet Propulsion Laboratory, Pasadena, California; and Wageningen University, Netherlands, used a computer model to analyze a decade of satellite and field study data from 2001 to 2010.
«Read the rest of this article»