Topic: Atmosphere
Written by Rachel Kraft
NASA Headquarters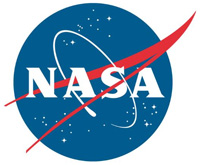 Washington, D.C. – With just six months until its first trip to space, NASA's Orion spacecraft continues taking shape at the agency's Kennedy Space Center in Florida.
Engineers began stacking the crew module on top of the completed service module Monday, the first step in moving the three primary Orion elements –crew module, service module and launch abort system – into the correct configuration for launch.
«Read the rest of this article»
NASA Headquarters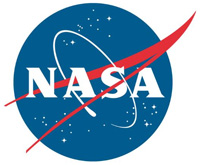 Washington, D.C. – NASA's Space Technology Mission Directorate (STMD) is paving the way for future Mars exploration. The directorate is currently investing in and developing bold, disruptive technology required for future deep-space missions.
This critical work leads a concerted effort throughout the agency, including at the program level and across multiple centers, as well as with partners in American industry.
«Read the rest of this article»
Written by Preston Dyches
NASA's Jet Propulsion Laboratory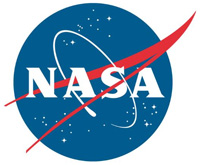 Pasadena, CA – Scientists working with data from NASA's Cassini mission have developed a new way to understand the atmospheres of exoplanets by using Saturn's smog-enshrouded moon Titan as a stand-in. The new technique shows the dramatic influence that hazy skies could have on our ability to learn about these alien worlds orbiting distant stars.
The work was performed by a team of researchers led by Tyler Robinson, a NASA Postdoctoral Research Fellow at NASA's Ames Research Center in Moffett Field, California. The findings were published May 26th in the Proceedings of the National Academy of Sciences.
«Read the rest of this article»
Written by Carol Rasmussen
NASA Earth Science News Team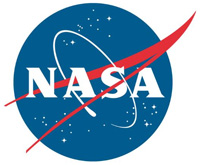 Pasadena, CA – If we had a second Earth, we could experiment with its atmosphere to see how increased levels of greenhouse gases would change it, without the risks that come with performing such an experiment. Since we don't, scientists use global climate models.
In the virtual Earths of the models, interlocking mathematical equations take the place of our planet's atmosphere, water, land and ice. Supercomputers do the math that keeps these virtual worlds turning — as many as 100 billion calculations for one modeled year in a typical experiment. Groups that project the future of our planet use input from about 30 such climate models, run by governments and organizations worldwide.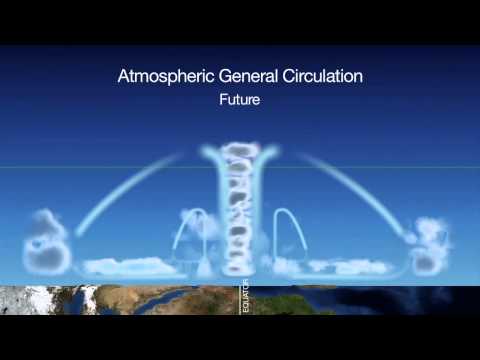 «Read the rest of this article»
Written by Guy Webster
NASA's Jet Propulsion Laboratory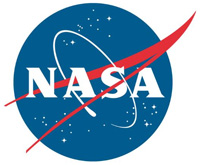 Pasadena, CA – Researchers have discovered on the Red Planet the largest fresh meteor-impact crater ever firmly documented with before-and-after images. The images were captured by NASA's Mars Reconnaissance Orbiter.
The crater spans half the length of a football field and first appeared in March 2012. The impact that created it likely was preceded by an explosion in the Martian sky caused by intense friction between an incoming asteroid and the planet's atmosphere.
«Read the rest of this article»
Written by DC Agle
NASA's Jet Propulsion Laboratory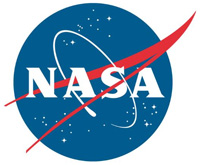 Pasadena, CA – NASA's Low-Density Supersonic Decelerator (LDSD) project, a rocket-powered, saucer-shaped test vehicle, has completed final assembly at the U.S. Navy's Pacific Missile Range Facility in Kauai, Hawaii.
This experimental flight test is designed to investigate breakthrough technologies that will benefit future Mars missions, including those involving human exploration. Three weeks of testing, simulations and rehearsals are planned before the first launch opportunity on the morning of June 3rd. LDSD was built at NASA's Jet Propulsion Laboratory, Pasadena, California, and shipped to Kauai for final assembly and preparations.
«Read the rest of this article»
Written by Claire Saravia
NASA's Goddard Space Flight Center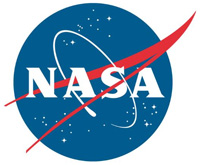 Greenbelt, MD – This past November, NASA launched the Mars Atmosphere and Volatile Evolution (MAVEN) mission in the hope of understanding how and why the planet has been losing its atmosphere over billions of years.
One instrument aboard the spacecraft will study a special component of the Martian atmosphere to help solve this mystery. By studying ions, or small electrically charged particles, in and above the Red Planet's tenuous atmosphere, the Solar Wind Ion Analyzer will help answer why Mars has gradually lost much of its atmosphere, developing into a frozen, barren planet.
«Read the rest of this article»
Written by Laurie J. Schmidt
NASA's Jet Propulsion Laboratory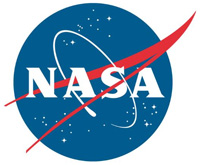 Pasadena, CA – Science is full of serendipity — moments when discoveries happen by chance or accident while researchers are looking for something else. For example, penicillin was identified when a blue-green mold grew on a Petri dish that had been left open by mistake.
Now, satellite instruments have given climate researchers at NASA and other research institutions an unexpected global view from space of a nearly invisible fluorescent glow that sheds new light on the productivity of vegetation on land.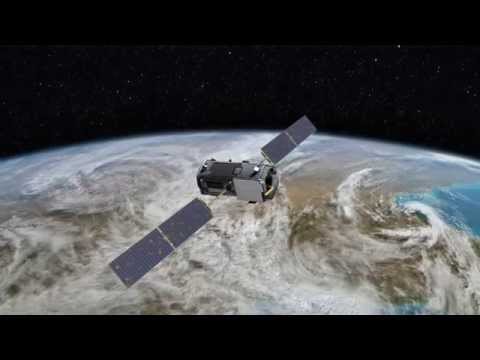 «Read the rest of this article»
Written by Whitney Clavin
NASA's Jet Propulsion Laboratory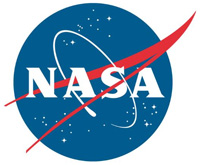 Pasadena, CA – The New Mexico Exoplanet Spectroscopic Survey Instrument (NESSI) will soon get its first "taste" of exoplanets, helping astronomers decipher their chemical composition. Exoplanets are planets that orbit stars beyond our sun.
NESSI got its first peek at the sky on April 3rd, 2014. It looked at Pollux, a star in the Gemini constellation, and Arcturus, in the Boötes constellation, confirming that all modes of the instrument are working.
«Read the rest of this article»
Written by Tony Phillip
Science at NASA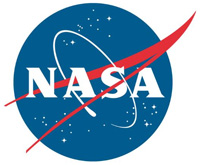 Washington, D.C. – Using NASA's Kepler Space Telescope, astronomers have discovered the first Earth-size planet orbiting in the "habitable zone" of another star. The planet, named "Kepler-186f" orbits an M dwarf, or red dwarf, a class of stars that makes up 70 percent of the stars in the Milky Way galaxy.
The discovery of Kepler-186f confirms that planets the size of Earth exist in the habitable zone of stars other than our sun.
The "habitable zone" is defined as the range of distances from a star where liquid water might pool on the surface of an orbiting planet.
«Read the rest of this article»