Topic: Atmosphere
Written by Keith Koehler
NASA's Wallops Flight Facility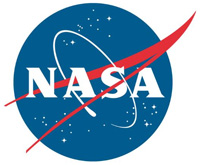 Wallops Island, VA – Three NASA rockets carrying instruments into active auroras over Alaska to aid scientists studying the northern lights and the interactions of the solar wind with Earth's upper atmosphere and ionosphere were launched within a nearly two-hour period March 2nd, 2017.
The instruments were successfully carried on Black IX sounding rockets from the Poker Flat Research Range north of Fairbanks. The first two rockets were launched nearly simultaneously at 12:41am and 12:42:30am EST as part of the Neutral Jets in Auroral Arcs mission.
«Read the rest of this article»
Written by Nancy Neal Jones
NASA's Goddard Space Flight Center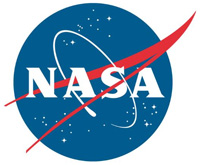 Greenbelt, MD – NASA's MAVEN spacecraft performed a previously unscheduled maneuver this week to avoid a collision in the near future with Mars' moon Phobos.
The Mars Atmosphere and Volatile EvolutioN (MAVEN) spacecraft has been orbiting Mars for just over two years, studying the Red Planet's upper atmosphere, ionosphere and interactions with the sun and solar wind. On Tuesday, February 28th, the spacecraft carried out a rocket motor burn that boosted its velocity by 0.4 meters per second (less than 1 mile per hour).
«Read the rest of this article»
Written by Ann Jenkins / Ray Villard
Space Telescope Science Institute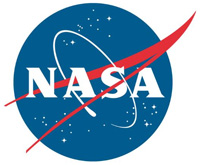 Baltimore, MD – For the first time, scientists using NASA's Hubble Space Telescope have witnessed a massive object with the makeup of a comet being ripped apart and scattered in the atmosphere of a white dwarf, the burned-out remains of a compact star.
The object has a chemical composition similar to Halley's Comet, but it is 100,000 times more massive and has a much higher amount of water. It is also rich in the elements essential for life, including nitrogen, carbon, oxygen, and sulfur.
«Read the rest of this article»
Written by Guy Webster
NASA's Jet Propulsion Laboratory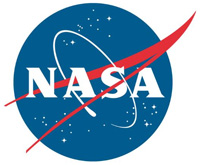 Pasadena, CA – On Mars, wind rules. Wind has been shaping the Red Planet's landscapes for billions of years and continues to do so today. Studies using both a NASA orbiter and a rover reveal its effects on scales grand to tiny on the strangely structured landscapes within Gale Crater.
NASA's Curiosity Mars rover, on the lower slope of Mount Sharp — a layered mountain inside the crater — has begun a second campaign of investigating active sand dunes on the mountain's northwestern flank. The rover also has been observing whirlwinds carrying dust and checking how far the wind moves grains of sand in a single day's time.
«Read the rest of this article»
Written by Elizabeth Landau
NASA's Jet Propulsion Laboratory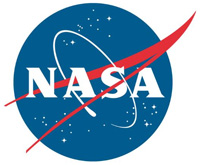 Pasadena, CA – A bumper crop of Earth-size planets huddled around an ultra-cool, red dwarf star could be little more than chunks of rock blasted by radiation, or cloud-covered worlds as broiling hot as Venus.
Or they could harbor exotic lifeforms, thriving under skies of ruddy twilight.
Scientists are pondering the possibilities after this week's announcement: the discovery of seven worlds orbiting a small, cool star some 40 light-years away, all of them in the ballpark of our home planet in terms of their heft (mass) and size (diameter). Three of the planets reside in the "habitable zone" around their star, TRAPPIST-1, where calculations suggest that conditions might be right for liquid water to exist on their surfaces—though follow-up observations are needed to be sure.
«Read the rest of this article»
Written by Elizabeth Landau
NASA's Jet Propulsion Laboratory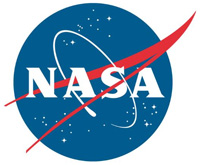 Pasadena, CA – NASA's Spitzer Space Telescope has revealed the first known system of seven Earth-size planets around a single star. Three of these planets are firmly located in the habitable zone, the area around the parent star where a rocky planet is most likely to have liquid water.
The discovery sets a new record for greatest number of habitable-zone planets found around a single star outside our solar system. All of these seven planets could have liquid water — key to life as we know it — under the right atmospheric conditions, but the chances are highest with the three in the habitable zone.
«Read the rest of this article»
Written by Guy Webster
NASA's Jet Propulsion Laboratory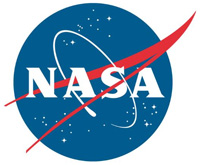 Pasadena, CA – Mars scientists are wrestling with a problem. Ample evidence says ancient Mars was sometimes wet, with water flowing and pooling on the planet's surface. Yet, the ancient sun was about one-third less warm and climate modelers struggle to produce scenarios that get the surface of Mars warm enough for keeping water unfrozen.
A leading theory is to have a thicker carbon-dioxide atmosphere forming a greenhouse-gas blanket, helping to warm the surface of ancient Mars. However, according to a new analysis of data from NASA's Mars rover Curiosity, Mars had far too little carbon dioxide about 3.5 billion years ago to provide enough greenhouse-effect warming to thaw water ice.
«Read the rest of this article»
Written by Eric Gillard
NASA Langley Research Center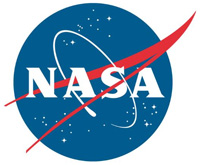 Hampton, VA – Brooke Thornton has devoted eight years to a project that aims to check on the atmospheric health of the Earth. Needless to say, when NASA's Stratospheric Aerosol and Gas Experiment III on the International Space Station (SAGE III on ISS) launches, she'll be among the many cheering and working for its success in space.
"After seeing SAGE III mature from concept, to development, to assembly and testing, and preparing for mission ops … I'm excited to see it launch so we get the science we have worked so hard for," she said.
«Read the rest of this article»
Written by Alan Buis
NASA's Jet Propulsion Laboratory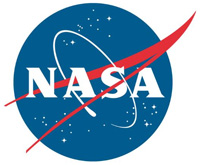 Pasadena, CA – A new study of the first year of observational data from NASA's Soil Moisture Active Passive (SMAP) mission is providing significant surprises that will help in modeling Earth's climate, forecasting our weather and monitoring agricultural crop growth.
The findings are presented in a paper published recently in the journal Nature Geosciences by scientists from the Massachusetts Institute of Technology (MIT), Cambridge; and NASA's Jet Propulsion Laboratory, Pasadena, California. They used SMAP measurements to estimate soil moisture memory in the top 2 inches (5 centimeters) of Earth's topsoils.
«Read the rest of this article»
NASA's Ames Research Center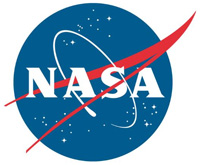 Moffett Field, CA – New observations show that Ceres, the largest body in the asteroid belt, does not appear to have the carbon-rich surface composition that space- and ground-based telescopes previously indicated.
Using data primarily from NASA's Stratospheric Observatory for Infrared Astronomy, SOFIA, a team of astronomers has detected the presence of substantial amounts of material on the surface of Ceres that appear to be fragments of other asteroids containing mostly rocky silicates.
«Read the rest of this article»