Topic: Atmosphere
Written by Carol Rasmussen
NASA's Earth Science News Team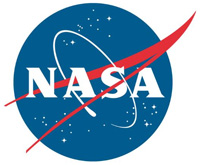 Washington, D.C. – On January 31st, NASA ended the Tropospheric Emission Spectrometer's (TES) almost 14-year career of discovery. Launched in 2004 on NASA's Aura spacecraft, TES was the first instrument designed to monitor ozone in the lowest layers of the atmosphere directly from space. Its high-resolution observations led to new measurements of atmospheric gases that have altered our understanding of the Earth system.
TES was planned for a five-year mission but far outlasted that term.
«Read the rest of this article»
NASA's Jet Propulsion Laboratory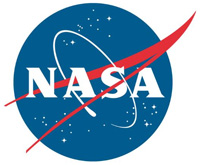 Pasadena, CA – The seven Earth-size planets of TRAPPIST-1 are all mostly made of rock, with some having the potential to hold more water than Earth, according to a new study published in the journal Astronomy and Astrophysics.
The planets' densities, now known much more precisely than before, suggest that some planets could have up to 5 percent of their mass in water — which is 250 times more than the oceans on Earth.
The form that water would take on TRAPPIST-1 planets would depend on the amount of heat they receive from their star, which is a mere 9 percent as massive as our Sun.
«Read the rest of this article»
Written by Preston Dyches
NASA's Jet Propulsion Laboratory Media Relations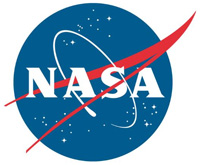 Pasadena, CA – Sixty years ago next week, the hopes of Cold War America soared into the night sky as a rocket lofted skyward above Cape Canaveral, a soon-to-be-famous barrier island off the Florida coast.
The date was January 31st, 1958. NASA had yet to be formed, and the honor of this first flight belonged to the U.S. Army. The rocket's sole payload was a javelin-shaped satellite built by the Jet Propulsion Laboratory in Pasadena, California. Explorer 1, as it would soon come to be called, was America's first satellite.
«Read the rest of this article»
NASA Headquarters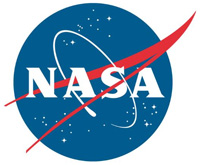 Washington, D.C. – Some Mars experts are eager and optimistic for a dust storm this year to grow so grand it darkens skies around the entire Red Planet.
This biggest type of phenomenon in the environment of modern Mars could be examined as never before possible, using the combination of spacecraft now at Mars.
A study published this week based on observations by NASA's Mars Reconnaissance Orbiter (MRO) during the most recent Martian global dust storm — in 2007 — suggests such storms play a role in the ongoing process of gas escaping from the top of Mars' atmosphere.
«Read the rest of this article»
NASA Headquarters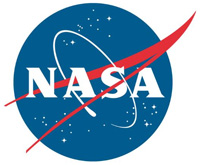 Washington, D.C. – NASA's new deep space exploration systems will send crew 40,000 miles beyond the Moon, and return them safely home. After traveling through space at 25,000 miles per hour, the Orion spacecraft will slow to 300 mph after it passes through the Earth's atmosphere. The spacecraft then slows down to 20 mph before it safely splashes down in the Pacific Ocean.
When astronauts come back from deep space, they will need to be picked up as quickly as possible. That's where Kennedy Space Center's NASA Recovery Team comes in.
«Read the rest of this article»
Written by Laurie Cantillo / Dwayne Brown
NASA Headquarters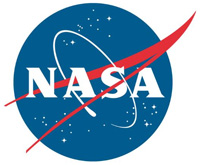 Washington, D.C. – Researchers using NASA's Mars Reconnaissance Orbiter (MRO) have found eight sites where thick deposits of ice beneath Mars' surface are exposed in faces of eroding slopes.
These eight scarps, with slopes as steep as 55 degrees, reveal new information about the internal layered structure of previously detected underground ice sheets in Mars' middle latitudes.
The ice was likely deposited as snow long ago.
«Read the rest of this article»
Written by Leah Ramsay
Space Telescope Science Institute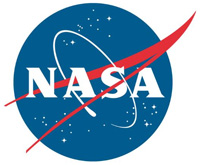 Baltimore, MD – Twinkle, twinkle, little star, how I wonder what you are. Astronomers are hopeful that the powerful infrared capability of NASA's James Webb Space Telescope will resolve a puzzle as fundamental as stargazing itself — what IS that dim light in the sky?
Brown dwarfs muddy a clear distinction between stars and planets, throwing established understanding of those bodies, and theories of their formation, into question.
Several research teams will use Webb to explore the mysterious nature of brown dwarfs, looking for insight into both star formation and exoplanet atmospheres, and the hazy territory in-between where the brown dwarf itself exists.
«Read the rest of this article»
Written by Kate Squires
NASA Armstrong Flight Research Center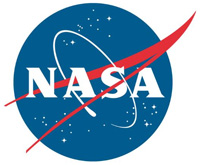 Edwards, CA – Scientists recently completed test flights with prototypes of potential satellite sensors – including two from NASA's Jet Propulsion Laboratory in Pasadena, California — over the Western United States, probing basic science questions about aerosols, clouds, air quality and global ocean ecosystems.
The flight campaign, called Aerosol Characterization from Polarimeter and Lidar (ACEPOL), sought to test capabilities of several proposed instruments for the Aerosol-Cloud-Ecosystem (ACE) pre-formulation study.
«Read the rest of this article»
Written by Elizabeth Zubritsky
NASA's Goddard Space Flight Center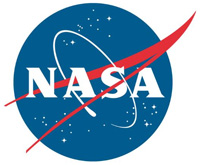 Greenbelt, MD – How long might a rocky, Mars-like planet be habitable if it were orbiting a red dwarf star? It's a complex question but one that NASA's Mars Atmosphere and Volatile Evolution mission can help answer.
"The MAVEN mission tells us that Mars lost substantial amounts of its atmosphere over time, changing the planet's habitability," said David Brain, a MAVEN co-investigator and a professor at the Laboratory for Atmospheric and Space Physics at the University of Colorado Boulder. "We can use Mars, a planet that we know a lot about, as a laboratory for studying rocky planets outside our solar system, which we don't know much about yet."
«Read the rest of this article»
Written by Dwayne Brown / Laurie Cantillo
NASA Headquarters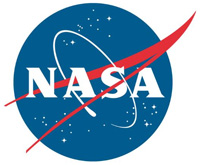 Washington, D.C. – Data collected by NASA's Juno spacecraft during its first pass over Jupiter's Great Red Spot in July 2017 indicate that this iconic feature penetrates well below the clouds. Other revelations from the mission include that Jupiter has two previously uncharted radiation zones. The findings were announced Monday at the annual American Geophysical Union meeting in New Orleans.
"One of the most basic questions about Jupiter's Great Red Spot is: how deep are the roots?" said Scott Bolton, Juno's principal investigator from the Southwest Research Institute in San Antonio.
«Read the rest of this article»