Topic: Atmosphere
Written by DC Agle
NASA's Jet Propulsion Laboratory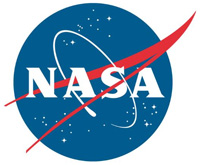 Pasadena, CA – After its launch in 2009, NASA's NEOWISE spacecraft observed 163 comets during the WISE/NEOWISE prime mission. This sample from the space telescope represents the largest infrared survey of comets to date.
Data from the survey are giving new insights into the dust, comet nucleus sizes, and production rates for difficult-to-observe gases like carbon dioxide and carbon monoxide. Results of the NEOWISE census of comets were recently published in the Astrophysical Journal.
«Read the rest of this article»
Written by Alan Buis
NASA's Jet Propulsion Laboratory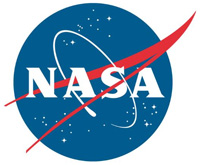 Pasadena, CA – El Niño: An unusually warm pool of water off the west coast of South America, usually arriving around Christmas time, linked with complex, large-scale interactions between the atmosphere and ocean in the Pacific.
If you live anywhere El Niño has important impacts, you've heard forecasters say this year's event looks just like the monster El Niño of 1997-98. NASA satellite images of the Pacific Ocean in November 1997 and November 2015 show almost identical, large pools of warm water in the eastern equatorial Pacific.
«Read the rest of this article»
Written by Kate Ramsayer, NASA Goddard Space Flight Center
and Carol Rasmussen, NASA's Earth Science News Team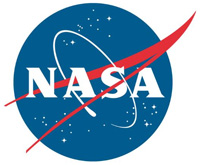 Washington, D.C. – Earth's oceans and land cover are doing us a favor. As people burn fossil fuels and clear forests, only half of the carbon dioxide released stays in the atmosphere, warming and altering Earth's climate. The other half is removed from the air by the planet's vegetation ecosystems and oceans.
As carbon dioxide levels in the atmosphere continue their rapid, human-made rise past levels not seen for hundreds of thousands of years, NASA scientists and others are confronted with an important question for the future of our planet: How long can this balancing act continue? And if forests, other vegetation and the ocean cannot continue to absorb as much or more of our carbon emissions, what does that mean for the pace of climate change in the coming century?
«Read the rest of this article»
Written by DC Agle
NASA's Jet Propulsion Laboratory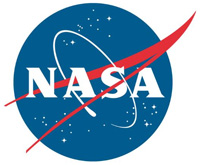 Pasadena, CA – The NEOWISE mission hunts for near-Earth objects (NEOs) using the Wide-field Infrared Survey Explorer (WISE) spacecraft. Funded by NASA's NEO Observations Program, the NEOWISE mission uses images taken by the spacecraft to look for asteroids and comets, providing a rich source of measurements of solar system objects at infrared wavelengths.
These measurements include wavelengths that are difficult or impossible to detect directly from the ground.
NEOWISE is one of 54 ongoing projects supported by the NEO Observations Program in fiscal year 2015. NASA-funded survey projects have found 98 percent of the known catalogue of more than 13,000 NEOs. NASA-funded surveys are currently finding NEOs at a rate of about 1,500 per year.
«Read the rest of this article»
Written by Dwayne Brown / Laurie Cantillo
NASA Headquarters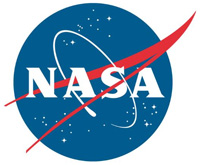 Washington, D.C. – NASA's Mars Atmosphere and Volatile Evolution (MAVEN) mission has identified the process that appears to have played a key role in the transition of the Martian climate from an early, warm and wet environment that might have supported surface life to the cold, arid planet Mars is today.
MAVEN data have enabled researchers to determine the rate at which the Martian atmosphere currently is losing gas to space via stripping by the solar wind. The findings reveal that the erosion of Mars' atmosphere increases significantly during solar storms. The scientific results from the mission appear in the November 5th issues of the journals Science and Geophysical Research Letters.
«Read the rest of this article»
NASA Headquarters
​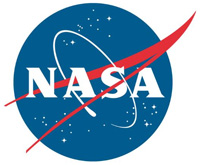 Washington, D.C. – If you're patient and you don't mind sacrificing a few hours of sleep, you may be treated to some celestial fireworks this week.
Orionid meteors appear every year around this time, when Earth travels through an area of space littered with debris from Halley's Comet. This year the peak will occur on the night of Wednesday, October 21st into the morning of Thursday, October 22nd.
«Read the rest of this article»
Written by Joshua Buck
Public Affairs Officer, NASA Headquarters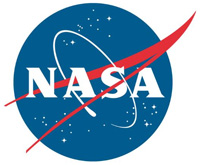 Washington, D.C. – Imagine a world with extreme temperatures that can wreak havoc on unprotected spacecraft and habitat components; a world where water is so scarce that plants are outfitted with sensors so farmers can avoid overwatering them; a world where precious water supplies are found in underground oases by satellites in orbit; a world where systems filter, recycle and purify air for the survival of inhabitants huddled in shelters.
Although images of human habitation on Mars may have filled your mind, the world just described is actually Earth, and the technologies cited are spinoffs, or technologies developed by the American space program that have gone on to benefit the public.
«Read the rest of this article»
NASA Headquarters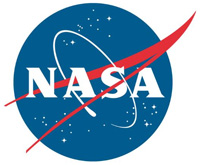 Washington, D.C. – The first color images of Pluto's atmospheric hazes, returned by NASA's New Horizons spacecraft last week, reveal that the hazes are blue.
"Who would have expected a blue sky in the Kuiper Belt? It's gorgeous," said Alan Stern, New Horizons principal investigator from Southwest Research Institute (SwRI), Boulder, Colorado.
The haze particles themselves are likely gray or red, but the way they scatter blue light has gotten the attention of the New Horizons science team.
«Read the rest of this article»
Written by Sarah Frazier
NASA's Goddard Space Flight Center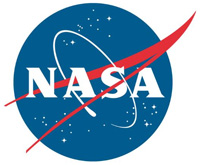 Greenbelt, MD – Thanks to a lucky conjunction of two satellites, a ground-based array of all-sky cameras, and some spectacular aurora borealis, researchers have uncovered evidence for an unexpected role that electrons have in creating the dancing auroras. Though humans have been seeing auroras for thousands of years, we have only recently begun to understand what causes them.
In this study, published in the Journal of Geophysical Research, scientists compared ground-based videos of pulsating auroras—a certain type of aurora that appears as patches of brightness regularly flickering on and off—with satellite measurements of the numbers and energies of electrons raining down towards the surface from inside Earth's magnetic bubble, the magnetosphere.
«Read the rest of this article»
NASA Headquarters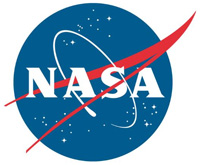 Washington, D.C. – The latest images from NASA's New Horizons spacecraft have scientists stunned – not only for their breathtaking views of Pluto's majestic icy mountains, streams of frozen nitrogen and haunting low-lying hazes, but also for their strangely familiar, arctic look.
This new view of Pluto's crescent — taken by New Horizons' wide-angle Ralph/Multispectral Visual Imaging Camera (MVIC) on July 14th and downlinked to Earth on September 13th — offers an oblique look across Plutonian landscapes with dramatic backlighting from the sun.
«Read the rest of this article»