Topic: Atmosphere
NASA Marshall Space Flight Center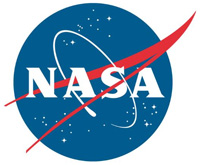 Huntsville, AL – This winter has brought many intense and powerful storms, with cold fronts sweeping across much of the United States. On a much grander scale, astronomers have discovered enormous "weather systems" that are millions of light years in extent and older than the Solar System.
The researchers used NASA's Chandra X-ray Observatory to study a cold front located in the Perseus galaxy cluster that extends for about two million light years, or about 10 billion billion miles.
Galaxy clusters are the largest and most massive objects in the Universe that are held together by gravity. In between the hundreds or even thousands of galaxies in a cluster, there are vast reservoirs of super-heated gas that glow brightly in X-ray light.
«Read the rest of this article»
Written by Melissa Gaskill, International Space Station Program Science Office
NASA's Johnson Space Center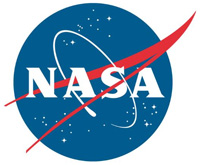 Houston, TX – A Dragon spacecraft scheduled to launch into orbit no earlier than April 2nd, 2018 carries the 14th SpaceX commercial resupply mission to the International Space Station for NASA. Lifted into orbit atop a Falcon 9 rocket from Cape Canaveral Air Force Station in Florida, Dragon takes supplies, equipment and scientific research to crew members living and working aboard the station.
This flight delivers scientific investigations looking at severe thunderstorms on Earth, the effects of microgravity on production of high-performance products from metal powders, and growing food in space.
«Read the rest of this article»
NASA Headquarters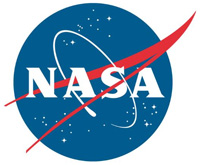 Washington, D.C. – Data collected by NASA's Juno mission to Jupiter indicate that the atmospheric winds of the gas-giant planet run deep into its atmosphere and last longer than similar atmospheric processes found here on Earth. The findings will improve understanding of Jupiter's interior structure, core mass and, eventually, its origin.
Other Juno science results released today include that the massive cyclones that surround Jupiter's north and south poles are enduring atmospheric features and unlike anything else encountered in our solar system. The findings are part of a four-article collection on Juno science results being published in the March 8th edition of the journal Nature.
«Read the rest of this article»
NASA Headquarters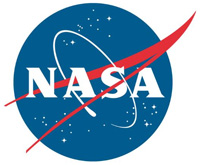 Washington, D.C. – Want to get the hottest ticket this summer without standing in line?
NASA is inviting people around the world to submit their names online to be placed on a microchip aboard NASA's historic Parker Solar Probe mission launching in summer 2018. The mission will travel through the Sun's atmosphere, facing brutal heat and radiation conditions — and your name will go along for the ride.
"This probe will journey to a region humanity has never explored before," said Thomas Zurbuchen, the associate administrator for the Science Mission Directorate at NASA Headquarters in Washington. "This mission will answer questions scientists have sought to uncover for more than six decades."
«Read the rest of this article»
Written by Carol Rasmussen
NASA's Earth Science News Team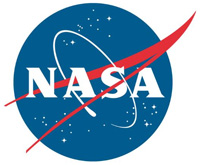 Washington, D.C. – Permafrost in the coldest northern Arctic — formerly thought to be at least temporarily shielded from global warming by its extreme environment — will thaw enough to become a permanent source of carbon to the atmosphere in this century, with the peak transition occurring in 40 to 60 years, according to a new NASA-led study.
The study calculated that as thawing continues, by the year 2300, total carbon emissions from this region will be 10 times as much as all human-produced fossil fuel emissions in 2016.
«Read the rest of this article»
Written by Miles Hatfield
NASA's Goddard Space Flight Center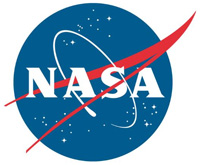 Greenbelt, MD – From the ground, the dance of the northern lights, or aurora borealis, can look peaceful. But those shimmering sheets of colored lights are the product of violent collisions between Earth's atmosphere and particles from the Sun.
The beautiful lights are just the visible product of these collisions — the kinetic and thermal energy released, invisible to the naked eye, are no less important. Understanding the contribution that aurora make to the total amount of energy that enters and leaves Earth's geospace system — referred to as auroral forcing — is one of the major goals of the NASA-funded Auroral Zone Upwelling Rocket Experiment, or AZURE.
«Read the rest of this article»
NASA's Jet Propulsion Laboratory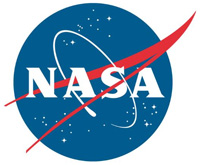 Pasadena, CA – Much like detectives who study fingerprints to identify the culprit, scientists used NASA's Hubble and Spitzer space telescopes to find the "fingerprints" of water in the atmosphere of a hot, bloated, Saturn-mass exoplanet some 700 light-years away. And, they found a lot of water. In fact, the planet, known as WASP-39b, has three times as much water as Saturn does.
Though no planet like this resides in our solar system, WASP-39b can provide new insights into how and where planets form around a star, say researchers. This exoplanet is so unique, it underscores the fact that the more astronomers learn about the complexity of other worlds, the more there is to learn about their origins. This latest observation is a significant step toward characterizing these worlds.
«Read the rest of this article»
Written by Mara Johnson-Groh
NASA's Goddard Space Flight Center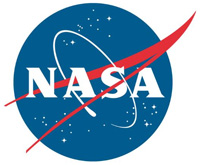 Greenbelt, MD – Sometimes on a dark night near the poles, the sky pulses a diffuse glow of green, purple and red. Unlike the long, shimmering veils of typical auroral displays, these pulsating auroras are much dimmer and less common.
While scientists have long known auroras to be associated with solar activity, the precise mechanism of pulsating auroras was unknown. Now, new research, using data from NASA's Time History of Events and Macroscale Interactions during Substorms — or THEMIS — mission and Japan's Exploration of energization and Radiation in Geospace — shortened to ERG, or also known as Arase — satellite, has finally captured the missing link thought responsible for these auroras.
«Read the rest of this article»
Written by Christine Pulliam
Space Telescope Science Institute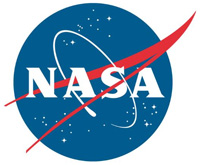 Baltimore, MD – The planet Mars has fascinated scientists for over a century. Today, it is a frigid desert world with a carbon dioxide atmosphere 100 times thinner than Earth's. But evidence suggests that in the early history of our solar system, Mars had an ocean's worth of water.
NASA's James Webb Space Telescope will study Mars to learn more about the planet's transition from wet to dry, and what that means about its past and present habitability.
«Read the rest of this article»
Written by Carol Rasmussen
NASA's Earth Science News Team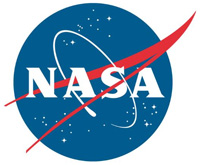 Washington, D.C. – On January 31st, NASA ended the Tropospheric Emission Spectrometer's (TES) almost 14-year career of discovery. Launched in 2004 on NASA's Aura spacecraft, TES was the first instrument designed to monitor ozone in the lowest layers of the atmosphere directly from space. Its high-resolution observations led to new measurements of atmospheric gases that have altered our understanding of the Earth system.
TES was planned for a five-year mission but far outlasted that term.
«Read the rest of this article»