Topic: Attempted Burglary

Clarksville, TN – Clarksville Police Department wants to get word out to local business owners about performing regular external checks of their businesses to ensure the alarm system has not been tampered with or disabled.
There have been attempted commercial business burglaries where the alarm system has been deactivated externally. Police responded to an alarm activation and found the business had not been entered, but the next day, the business owners found the alarms had been tampered with and disabled from the outside.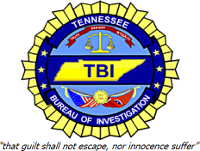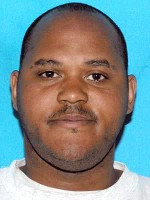 Nashville, TN – The Tennessee Bureau of Investigation has added a Middle Tennessee man to the state's most wanted fugitive list after he was indicted by the Rutherford County Grand Jury earlier this month and hasn't been located by authorities.
Shondell Latete Frazier, 35, last known address 2203 Haven Drive, Murfreesboro, TN is wanted by the Murfreesboro Police Department on five counts of rape, five counts of incest and probation violation. «Read the rest of this article»

On August 12th, 2010, a Judge released Michael Wayne Birdwell from jail on his own recognizance;  Birdwell was awaiting trial for Burglary. He was also on State Probation for Domestic Assault. It did not take Birdwell long to become acquainted with law enforcement again.  
On August 31st, 2010 around midnight, Officer Griffie Briggs noticed a vehicle pull behind some semi-trailers near Cunningham Plaza on Fort Campbell Blvd. When Officer Briggs went to check out the suspicious vehicle, he encountered Michael Wayne Birdwell coming out of the wood line from behind the group of trailers.
«Read the rest of this article»