Topic: Auburn University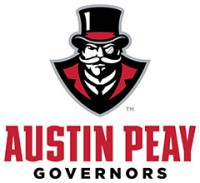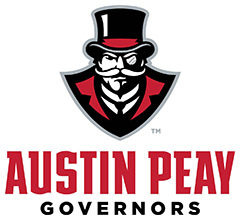 Clarksville, TN – Austin Peay State University has narrowed its search for a new athletics director down to four strong candidates, and the University will begin interviewing the candidates in early July. APSU began looking for a new AD in April when Derek van der Merwe was promoted from that position to vice president of Advancement, Communications and Strategic Initiatives.
After an extensive national search, the University is bringing the top candidates to campus next month for interviews. Interested campus and community members, along with the media, are invited to attend an open session with each candidate, from 4:45pm to 5:15pm, in the Club Level of Governors Stadium.
«Read the rest of this article»
Clarksville, TN – If you haven't read Rheta Grimsley Johnson's books, you're missing several great reads. Her latest, Hank Hung the Moon (NewSouth Books, Montgomery, Alabama: 2012), is a description of the influence of Hank Williams on Southern life and Southerners in particular
A finalist for the Pulitzer Prize for commentary, Johnson writes a column that appears in about 50 newspapers throughout the U.S. She has reported for United Press International, the Memphis Commercial Appeal, and the Atlanta Journal-Constitution.
Some of her other awards include the Ernie Pyle Memorial Award for human interest writing, the Headliner Award for commentary, and the American Society of Newspaper Editors' Distinguished Writing Award for commentary.
«Read the rest of this article»
Clarksville, TN – It is a solemn occasion when a nation gathers together to honor its soldiers, those who lived to come home, but even more importantly those who did not. No remains were returned during the previous year, that leaves 30 remaining missing POW/MIA's from the State of Tennessee. Each one was honored in a ceremony held in front of the William O. Beach Civic Center at Veterans Plaza in Clarksville Tennessee on Sunday evening.
The Vietnam Veterans of America, Chapter 396 holds this Memorial Day Vigil each year to remember the men and women who were left behind in Vietnam when American forces left that country in 1975.
«Read the rest of this article»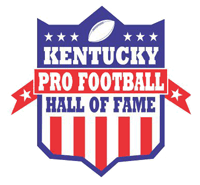 Louisville, KY – Tennessee Titans kicker and former four-sport athlete at Trinity High School in Louisville, Rob Bironas will be inducted into the Kentucky Pro Football Hall of Fame at a special induction ceremony at the Louisville Palace on June 15th.
Bironas attended Auburn University and Georgia Southern University as a placekicker. Following tenures on the off-season roster of the Green Bay Packers, and the preseason rosters with the Tampa Bay Buccaneers and the Pittsburgh Steelers, Bironas joined the Tennessee Titans in 2005. «Read the rest of this article»
Tennessee Titans (4-4) at Carolina Panthers (2-6)
Sunday, November 13th, 2011 • Noon CST
Bank of America Stadium • Charlotte, NC • TV: CBS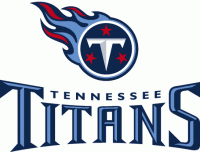 Nashville, TN – With the Titans (4-4) at the midpoint of their season, they begin a stretch of three consecutive games against teams from the NFC South this week, traveling to take on the Carolina Panthers (2-6). Kickoff at Bank of America Stadium (capacity 73,504) is scheduled for noon CST on Sunday, November 13th.
There is no current NFL team the Titans/Oilers have played fewer times than the Panthers, as this week will be just the fourth all-time meeting. Carolina, which launched as an expansion franchise in 1995, won the initial matchup in 1996, and the Titans took the two most recent pairings in 2003 and 2007. «Read the rest of this article»