Topic: Aurora Borealis
NASA Jet Propulsion Laboratory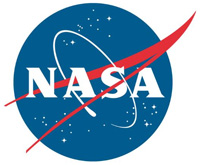 Pasadena, CA – New Earth-based telescope observations show that auroras at Jupiter's poles are heating the planet's atmosphere to a greater depth than previously thought – and that it is a rapid response to the solar wind.
"The solar wind impact at Jupiter is an extreme example of space weather," said James Sinclair of NASA's Jet Propulsion Laboratory in Pasadena, California, who led new research published April 8th in Nature Astronomy. "We're seeing the solar wind having an effect deeper than is normally seen."
«Read the rest of this article»
Written by Dr. Tony Phillips
Science at NASA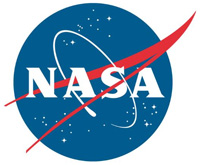 Washington, D.C. – Glowing green and red, shimmering hypnotically across the night sky, the aurora borealis is a wonder to behold.  Longtime sky watchers say it is the greatest show on Earth.
It might be the greatest show in Earth orbit, too. High above our planet, astronauts onboard the International Space Station (ISS) have been enjoying an up-close view of auroras outside their windows as the ISS flys through geomagnetic storms.
We can actually fly into the auroras," says eye-witness Don Pettit, a Flight Engineer for ISS Expedition 30. "It's like being shrunk down and put inside of a neon sign."
«Read the rest of this article»