Topic: Austin Peay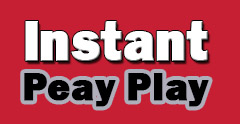 Clarksville, TN – Austin Peay State University's football team's turnaround this fall has been one of the best stories in all of college football, but November 18th, 2017 at Fortera Stadium, the Governors have a chance to make what was once thought to be almost the impossible probable with a victory versus Eastern Illinois.
The Govs enter the season's final contest versus the Panthers with a 7-4 overall record and a 6-1 mark in Ohio Valley Conference games, which currently puts them alone in second place in the leagues standings, with EIU sitting in third place and looking to tie the Govs for the number-two spot in the final regular-season OVC standings.
«Read the rest of this article»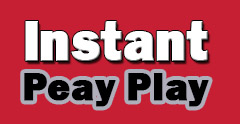 Clarksville, TN – Austin Peay State University has had some very good volleyball teams in its history, championship teams, but the current 2017 team has a chance to supplant all the teams that have come before them with two weeks left in the regular season.
To say the Governors have been on a roll this season would be an understatement, as they enter the final two weeks of the season with a 23-4 overall record, but more importantly a 11-1 in Ohio Valley Conference play.
«Read the rest of this article»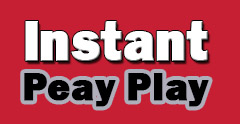 Clarksville, TN – Another week, another big win for the Austin Peay State University Governors football team, the same team that after ending the longest losing streak in the nation earlier this season has continued to build as one of the nation's best turnarounds in the NCAA in 2017.
This past Saturday, October 21st, the Govs (5-3, 4-1 OVC) defeated Southeast Missouri, 38-31, at Fortera Stadium to not only pick up a homecoming victory for its fans and alumni, but its fifth victory of the season – marking just the fourth time by an APSU football team has reached at least five victories in a campaign since 1991.
«Read the rest of this article»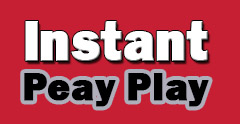 Clarksville, TN – Homecoming is always a big week for any college and Austin Peay State University is no different, but this week is especially big for not only the football team but for several other Governors teams.
Leading things off for the week will be the men's golf team, who will be hosting their own F&M Bank APSU Intercollegiate at the Graystone Golf Club in Dickson, TN on Monday (36 holes) and Tuesday (18 holes) October 15th and 16th.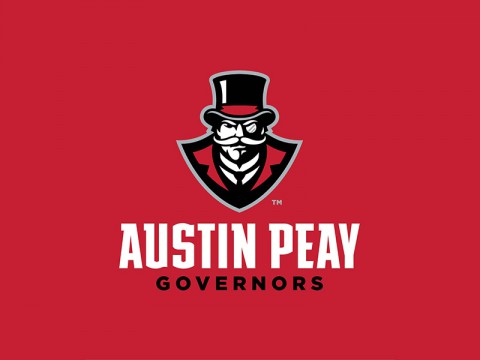 «Read the rest of this article»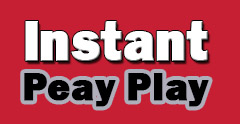 Clarksville, TN – In all of college football, over the first month or so of the season, there would be few if any stories across the country better than what the Austin Peay State University football team has provided in its turnaround.
A team that had lost a nation-long 29 straight games now currently owns a three-game win streak and more importantly a 2-0 mark in the Ohio Valley Conference – which ties them with Eastern Illinois for the top spot in the standings after the first two weeks of conference play.
«Read the rest of this article»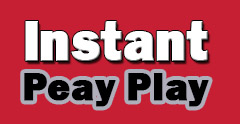 Clarksville, TN – Turning a team, or program, into a winning prospect is a process that could some time and while Austin Peay State University volleyball coach Taylor Mott has seen some up's and down's in her six seasons at the helm of the Governors her process has led to a historic start to the season.
And while a great start is no surprise after coming off a 24-11 record in 2016, no one would have thought the Govs would be off to a program all-time best start of 13-2, after its first 15 matches, including winning its first two OVC matches this past weekend in the Dunn Center.
«Read the rest of this article»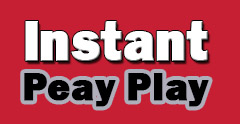 Clarksville, TN – Austin Peay State University's football team put one big hurdle behind them September 16th, 2017 with its victory over Morehead State, at Fortera Stadium, to end the nation's longest overall losing streak at 29 games, but now they must refocus and get ready for Ohio Valley Conference play and a couple of another streaks they want to put to bed as soon as possible.
The others are a current 21-game losing streak in OVC contests, dating back to October 18th, 2014, when the Govs handed Murray State a 20-13 loss in Clarksville, while they also have a 45-game losing streak in road games – dating back to September 18th, 2010 — when the Governors handed Tennessee State a 26-23 setback at the then LP Field.
«Read the rest of this article»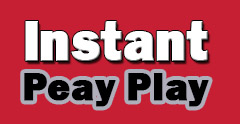 Clarksville, TN – In the soccer program's 16-year history, Austin Peay State University has had several of the best players in Ohio Valley Conference history dot its rosters over the years and current Governor Kirstin Robertson is more than making her case of joining that elite group.
Robertson, a 5-4, senior, forward/midfielder from Ashland City, TN, is currently the team's leading scoring in 2017, which follows a 2016 season where she led the team with 11 goals – the second most in the OVC last year.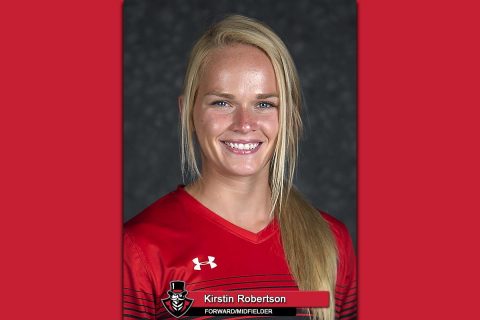 «Read the rest of this article»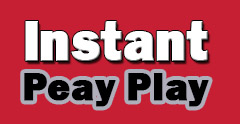 Clarksville, TN – Despite coming into the season with the longest losing streak in the country, Austin Peay State University's football team gave notice in its season opener at Cincinnati to both its future opponents and Govs fans that they aren't going to be an easy mark in 2017.
A 34.5-point underdog coming into the matchup versus the NCAA Football Bowl Subdivision Bearcats, the Govs – a NCAA Football Championship Subdivision program – held Cincinnati to less than 250 total offense yards and trailed by only six points with less than three minutes left in the game before falling 26-14 in a contest closer than the final margin.
«Read the rest of this article»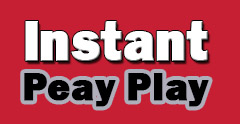 Clarksville, TN – There's an old saying that goes 'it's not how you start, but how you finish' and that adage is true almost without exception … but it doesn't hurt to get off to a good start either.
Just ask the Austin Peay State University's volleyball and soccer teams who have both gotten off to sparking 3-1 starts to begin their respective seasons.
The volleyball team came out blazing this past weekend in their own Culvers Governors Challenge winning their first three matches, including a five-set victory over nationally-ranked #19 Missouri, along with wins versus Missouri-Kansas City and Marshall before falling in their final match of the weekend to preseason number two pick in The Missouri Valley Conference University of Northern Iowa.
«Read the rest of this article»