Topic: Austin TX
Written by Whitney Clavin
NASA's Jet Propulsion Laboratory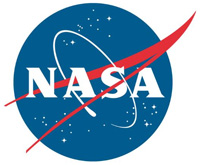 Pasadena, CA – NASA's Kepler mission has confirmed the first near-Earth-size planet in the "habitable zone" around a sun-like star. This discovery and the introduction of 11 other new small habitable-zone candidate planets mark another milestone in the journey to finding another "Earth."
The newly discovered Kepler-452b is the smallest planet to date discovered orbiting in the habitable zone — the area around a star where liquid water could pool on the surface of an orbiting planet — of a G2-type star, like our sun. The confirmation of Kepler-452b brings the total number of confirmed planets to 1,030.
«Read the rest of this article»
Written by Dwayne Brown / Laurie Cantillo
NASA Headquarters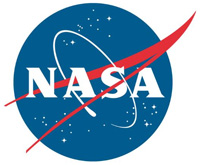 Washington, D.C. – Beyond Earth, Jupiter's moon Europa is considered one of the most promising places in the solar system to search for signs of present-day life, and a new NASA mission to explore this potential is moving forward from concept review to development.
NASA's mission concept — to conduct a detailed survey of Europa and investigate its habitability — has successfully completed its first major review by the agency and now is entering the development phase known as formulation.
«Read the rest of this article»
Written by Preston Dyches
NASA' Jet Propulsion Laboratory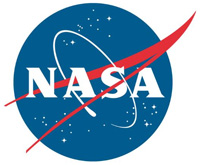 Pasadena, CA – NASA has selected nine science instruments for a mission to Jupiter's moon Europa, to investigate whether the mysterious icy moon could harbor conditions suitable for life.
NASA's Galileo mission yielded strong evidence that Europa, about the size of Earth's moon, has an ocean beneath a frozen crust of unknown thickness. If proven to exist, this global ocean could have more than twice as much water as Earth.
With abundant salt water, a rocky sea floor, and the energy and chemistry provided by tidal heating, Europa could be the best place in the solar system to look for present day life beyond our home planet.
«Read the rest of this article»
Written by Elizabeth Landau
NASA's Jet Propulsion Laboratory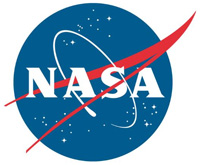 Pasadena, CA – When you do a simple Web search on a topic, the results that pop up aren't the whole story. The Internet contains a vast trove of information — sometimes called the "Deep Web" — that isn't indexed by search engines: information that would be useful for tracking criminals, terrorist activities, sex trafficking and the spread of diseases.
Scientists could also use it to search for images and data from spacecraft.
The Defense Advanced Research Projects Agency (DARPA) has been developing tools as part of its Memex program that access and catalog this mysterious online world.
«Read the rest of this article»
Written by David E. Steitz
NASA Headquarters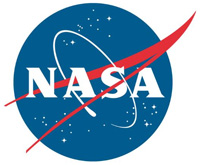 Washington, D.C. – NASA Wednesday announced more details in its plan for its Asteroid Redirect Mission (ARM), which in the mid-2020s will test a number of new capabilities needed for future human expeditions to deep space, including to Mars. NASA also announced it has increased the detection of near-Earth Asteroids by 65 percent since launching its asteroid initiative three years ago.
For ARM, a robotic spacecraft will capture a boulder from the surface of a near-Earth asteroid and move it into a stable orbit around the moon for exploration by astronauts, all in support of advancing the nation's journey to Mars.
«Read the rest of this article»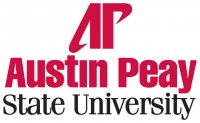 Clarksville, TN – While visiting Austin, Texas, in 2013, Karen Parr-Moody came across a painting by the renowned folk artist Jimmy Lee Sudduth. The dusty image was of a girl in a swimsuit, and it evoked strong childhood memories for Parr-Moody.
"I really identified with going to my grandfather's fishing camp every weekend on the Tennessee River," she said. "It's rustic and beautiful down there. The 'Bikini Girl' just reminded me of growing up and being a little girl."
«Read the rest of this article»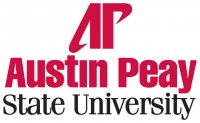 Clarksville, TN – The last few years have been rough for Spain. The unemployment rate is close to 30 percent, which has led to daily protests and civil unrest in that European nation. For some scholars, this turmoil helps explain the sudden popularity of vampire and zombie literature in that country.
"Spain is in shambles," Dr. Osvaldo Di Paolo, Austin Peay State University associate professor of Spanish, said. "From 2008, the world crisis has hit them hard. When you read a novel from Spain about a zombie apocalypse, it makes you feel like this is happening. You feel the same destruction of society in every aspect."
«Read the rest of this article»
Written by Guy Webster
NASA's Jet Propulsion Laboratory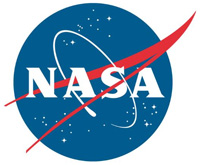 Pasadena, CA – Eighth graders didn't have Facebook or Twitter to share news back then, in January 2004. Bekah Sosland, 14 at the time, learned about a NASA rover landing on Mars when the bouncing-ball video on the next morning's Channel One news in her Fredericksburg, Texas, classroom caught her eye.
"I wasn't particularly interested in space at the time," she recalled last week inside the spacecraft operations facility where she now works at NASA's Jet Propulsion Laboratory in Pasadena, CA. "I remember I was talking with friends, and out of the corner of my eye I noticed this thing bouncing and rolling on a red surface. I watched as it stopped and opened up, and it had this rover inside."
«Read the rest of this article»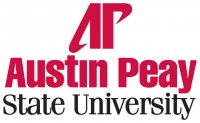 Clarksville, TN – Visual artist Favianna Rodriguez will visit Austin Peay State University this October and provide a presentation and poster design workshop as part of programming for Hispanic Heritage Month.
In preparation for her visit, students created several eye-catching posters that incorporated Rodriguez's artwork. Students in APSU associate professor of art Mark DeYoung's class, Design Center, created 19 posters.
«Read the rest of this article»
Imagine Better, Inc. announces the National Launch of the "Don't Be A Monster" anti-bullying program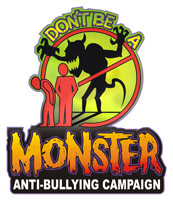 Imagine Better, Inc. has kicked off an anti-bullying campaign titled "Don't Be a Monster," to educate middle school and high school students on the dangers of bullying. "Don't Be A Monster" has partnered with major haunted houses, across the country, leveraging exposure they receive during October, which is recognized National Anti-Bullying Month, to raise awareness about the campaign.
"Don't Be a Monster" began with a pilot program in San Antonio during the 2012 Halloween season, with the 13th Floor Haunted House San Antonio as its founding member.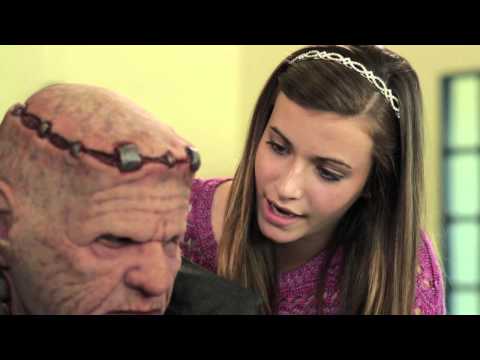 «Read the rest of this article»