Topic: Australia

Clarksville, TN – The Clarksville Police Department is going to make the public aware of some of the scams that they receive daily. CPD knows there are an unlimited amounts of scams, but they are going to try and put out the ones where people have actually suffered a loss.
A woman met a man from Australia through an online dating site. They started their online conversations about three months ago.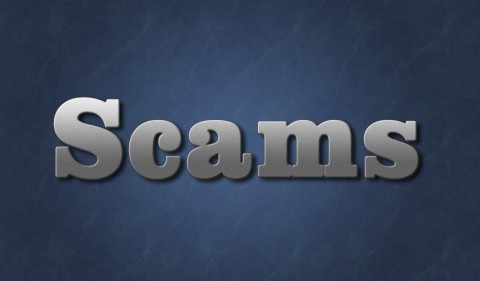 «Read the rest of this article»

Clarksville, TN – As the final stages of construction on Austin Peay State University's new Art and Design Building were completed this summer, and with his campus studio unavailable, assistant professor Patrick Vincent had to look elsewhere to apply his printmaking.
"A lot of other disciplines of art can be done with less equipment, but printmaking requires a lot of machinery — some of it very old — and I didn't have a space this summer, so I guess I had to fly to another country just to get a studio," Vincent joked.
«Read the rest of this article»
APSU Sports Information

Ajax, Ontario – Austin Peay State University baseball team's incoming freshman left-handed pitcher Harley Gollert was named to Canada's U-18 World Cup roster, Monday.
Gollert, a Toronto native has spent the summer with Team Canada, which most recently completed an eight-game exhibition slate against Australia's U-18 team, posting a 5-3 record.
«Read the rest of this article»
Written by Rob Gutro
NASA's Goddard Space Flight Center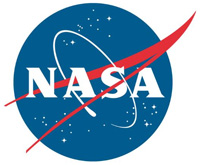 Greenbelt, MD – The storm formerly known as tropical cyclone 15S, now called Tropical Cyclone Ernie continued to strengthen as NASA's Aqua satellite captured a visible image that showed the storm developed an eye.
NASA's Aqua satellite passed over Ernie on April 7th at 0645 UTC (2:45am EST) and the Moderate Resolution Imaging Spectroradiometer or MODIS instrument took a visible image of the storm. The image showed an eye had formed as the storm strengthened into a hurricane. Thick bands of powerful thunderstorms surrounded the eye.
«Read the rest of this article»
Written by Mara Johnson-Groh
NASA's Goddard Space Flight Center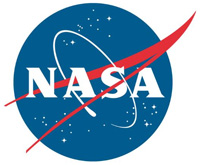 Greenbelt, MD – The movements of the stars and the planets have almost no impact on life on Earth, but a few times per year, the alignment of celestial bodies has a visible effect.
One of these geometric events — the spring equinox — is just around the corner, and another major alignment — a total solar eclipse — will be visible across America on August 21st, with a fleet of NASA satellites viewing it from space and providing images of the event.
To understand the basics of celestial alignments, here is information on equinoxes, solstices, full moons, eclipses and transits:
«Read the rest of this article»
NASA Headquarters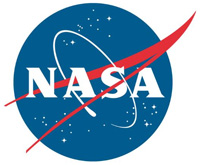 Washington, D.C. – As Super Bowl LI in Houston Texas approaches and players, coaches and a host of personnel behind the scenes prepare for the big game in Space City, NASA remains on the cutting edge of human space exploration, setting its sights on the journey to Mars.
A football player's journey to the end zone, though, has a lot more in common to space exploration than one might think.
Here are five similarities.
«Read the rest of this article»
Written by Lori Keesey
NASA's Goddard Space Flight Center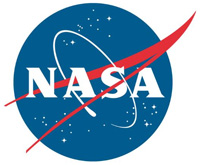 Greenbelt, MD – A long-standing mystery among marine biologists is why otherwise healthy whales, dolphins, and porpoises — collectively known as cetaceans — end up getting stranded along coastal areas worldwide. Could severe solar storms, which affect Earth's magnetic fields, be confusing their internal compasses and causing them to lose their way?
Although some have postulated this and other theories, no one has ever initiated a thorough study to determine whether a relationship exists — until now.
«Read the rest of this article»
APSU Sports Information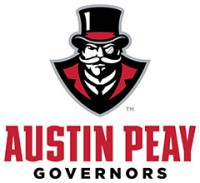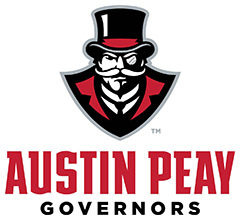 Clarksville, TN – Four Austin Peay State University athletic legends were enshrined in the APSU Athletics Hall of Fame, Saturday, during a breakfast ceremony in the Dunn Center front lobby.
Chelsea Harris, the greatest women's golfer in program history; Drake Reed, an all-time great who conquered the OVC during one of the most dominant eras of APSU basketball; and Ron Sebree, a vaunted lineman for the 1977 Ohio Valley Conference football team, were inducted along with the late Tom Lincoln, a star on the hardwood and the gridiron in the late 1940s, who was this year's Honors category recipient.
They became the 115th, 116th, 117th and 118th members of the APSU Athletic Hall of Fame.
«Read the rest of this article»
Tennessee (8-7, 1-2 SEC) vs. South Carolina (12-3, 2-0 SEC)
Wednesday, January 11th, 2017 | 5:31pm CT
Knoxville, TN | Thompson-Boling Arena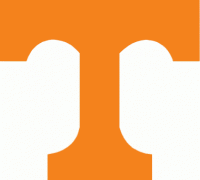 Knoxville TN – Tennessee takes on South Carolina at Thompson-Boling Arena on Wednesday night. Tip-off is slated for 5:30pm CT on SEC Network.
The Vols (8-7, 1-2 SEC) come into Wednesday's game looking to snap a two-game SEC skid, having suffered setbacks against Arkansas and No. 23 Florida last week.
Senior Robert Hubbs III continues to lead UT offensively, averaging 14.7 ppg to go along with 4.7 rpg — the second-best mark on the team.
«Read the rest of this article»
Written by Elizabeth Landau
NASA's Jet Propulsion Laboratory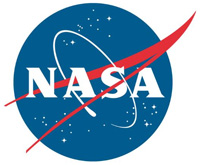 Pasadena, CA – Like anthropologists piecing together the human family tree, astronomers have found that a misfit "skeleton" of a star may link two different kinds of stellar remains. The mysterious object, called PSR J1119-6127, has been caught behaving like two distinct objects — a radio pulsar and a magnetar — and could be important to understanding their evolution.
A radio pulsar is type of a neutron star — the extremely dense remnant of an exploded star — that emits radio waves in predictable pulses due to its fast rotation.
«Read the rest of this article»