Topic: Australia
Written by Guy Webster
NASA's Jet Propulsion Laboratory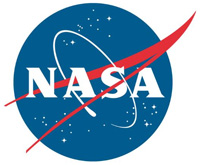 Pasadena, CA – On Wednesday, NASA's Curiosity Mars rover drove the last 98 feet feet (30 meters) needed to arrive at a site planned since early 2013 as a destination for studying rock clues about ancient environments that may have been favorable for life.
The rover reached a vantage point for its cameras to survey four different types of rock intersecting in an area called "the Kimberley," after a region of western Australia.
«Read the rest of this article»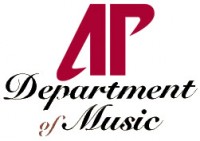 Clarksville, TN – Dr. Stanley Yates, Austin Peay State University professor of music and coordinator of guitar studies, has been invited to complete a 10-day residency at the Universidade Federal do Rio Grande do Sul at Porto Alegre, Brazil.
Recently named that country's highest-ranking postgraduate institute by the Brazilian Ministry of Education, UFRGA has been awarded funding to provide residencies for international scholars. Yates' visit will take place March 11th-23rd.
«Read the rest of this article»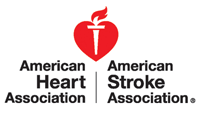 San Diego, CA – Parents and healthcare professionals must be aware that children can have strokes and be prepared to respond to symptoms, according to research presented at the American Stroke Association's International Stroke Conference 2014.
As in adults, warning signs of stroke in children are: sudden weakness or numbness of the face, arm or leg; sudden difficulty in speaking; sudden problems in seeing; sudden difficulty walking; dizziness; or sudden onset of headache.
«Read the rest of this article»
Written by David Israel
NASA's Jet Propulsion Laboratory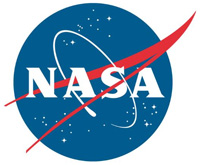 Pasadena, CA – NASA's Deep Space Network, the world's largest and most powerful communications system for "talking to" spacecraft, will reach a milestone on December 24th: the 50th anniversary of its official creation.
Over the past 50 years, antennas of the Deep Space Network (DSN) have communicated with just about every mission that has gone to the moon or beyond. The historic communiqués include "That's one small step for man. One giant leap for mankind"; numerous encounters with the outer planets of our solar system; images taken by rovers exploring Mars; and the data confirming that NASA's Voyager spacecraft had finally entered interstellar space.
«Read the rest of this article»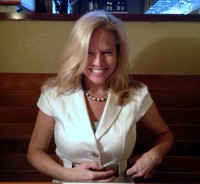 Nashville, TN – I've discovered another benefit of urban living in Downtown, Nashville: very cool neighbors.  Of course there are musicians and songwriters everywhere, and so when I passed my neighbor's door and often heard him belting out classic rock tunes, I took him to be a touring musician who fronted a band.
I don't know if what sealed that estimation was helped by the fact that he had long rocker-worthy hair, dressed in jeans and a T-shirt most days, and had this distinctively mellow yet baritone voice when he spoke going up and down on the elevator.
«Read the rest of this article»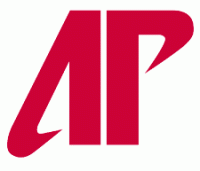 Clarksville, TN – Head coach Ross Brown is pleased to announce a trio of mid-year additions to Austin Peay State University's tennis teams. James Mitchell will join the Govs as they get set to defend their Ohio Valley Conference title, while Hannah Tatlock and Isabela Jovanovic join the women's squad.
Mitchell hails from Australia, where he was a two-time All-Australia player for Lee Jarvinen at Applecross High School. He was a three-time Slazenger Cup captain and winner of the prestigious Australian cup in 2010, 2011 and 2012. He was also the National School's captain in 2010 and 2011.
«Read the rest of this article»
Written by Whitney Clavin
NASA's Jet Propulsion Laboratory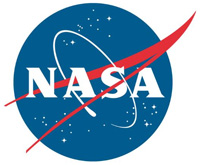 Pasadena, CA – Throughout our universe, tucked inside galaxies far, far away, giant black holes are pairing up and merging. As the massive bodies dance around each other in close embraces, they send out gravitational waves that ripple space and time themselves, even as the waves pass right through our planet Earth.
Scientists know these waves, predicted by Albert Einstein's theory of relativity, exist but have yet to directly detect one. In the race to catch the waves, one strategy — called pulsar-timing arrays — has reached a milestone not through detecting any gravitational waves, but in revealing new information about the frequency and strength of black hole mergers.
«Read the rest of this article»
Written by Whitney Clavin
NASA's Jet Propulsion Laboratory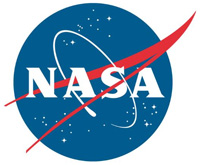 Pasadena, CA – Astronomers have discovered the first Earth-size planet outside the solar system that has a rocky composition like that of Earth. Kepler-78b whizzes around its host star every 8.5 hours, making it a blazing inferno and not suitable for life as we know it. The results are published in two papers in the journal Nature.
"The news arrived in grand style with the message: 'Kepler-10b has a baby brother,'" said Natalie Batalha, Kepler mission scientist at NASA's Ames Research Center in Moffett Field, CA. Batalha led the team that discovered Kepler-10b, a larger but also rocky planet identified by NASA's Kepler spacecraft.
«Read the rest of this article»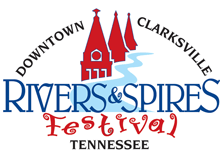 Clarksville, TN – The 2013 Rivers & Spires Festival walked away from the 58th Annual International Festivals & Events Association (IFEA) Convention with five more awards to add to its already impressive, and ever-growing, collection.
The 2013 IFEA/Haas & Wilkerson Pinnacle Awards were announced on September 16th at the IFEA Convention & Expo in Pittsburgh, PA. Theresa Harrington, Executive Director of the Convention and Visitors Bureau (CVB), Doug Barber, Special Events Manager, and Jessica Goldberg, Director of Tourism, were all in attendance to accept the awards.
«Read the rest of this article»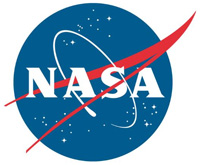 Pasadena, CA – A unique and complex set of circumstances came together over Australia from 2010 to 2011 to cause Earth's smallest continent to be the biggest contributor to the observed drop in global sea level rise during that time, finds a new study co-authored and co-funded by NASA.
In 2011, scientists at NASA's Jet Propulsion Laboratory in Pasadena, CA, and the University of Colorado at Boulder reported that between early 2010 and summer 2011, global sea level fell sharply, by about a quarter of an inch, or half a centimeter.
«Read the rest of this article»