Topic: Australia
Written by Whitney Clavin
NASA's Jet Propulsion Laboratory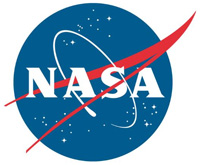 Pasadena, CA – Throughout our universe, tucked inside galaxies far, far away, giant black holes are pairing up and merging. As the massive bodies dance around each other in close embraces, they send out gravitational waves that ripple space and time themselves, even as the waves pass right through our planet Earth.
Scientists know these waves, predicted by Albert Einstein's theory of relativity, exist but have yet to directly detect one. In the race to catch the waves, one strategy — called pulsar-timing arrays — has reached a milestone not through detecting any gravitational waves, but in revealing new information about the frequency and strength of black hole mergers.
«Read the rest of this article»
Written by Whitney Clavin
NASA's Jet Propulsion Laboratory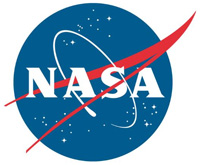 Pasadena, CA – Astronomers have discovered the first Earth-size planet outside the solar system that has a rocky composition like that of Earth. Kepler-78b whizzes around its host star every 8.5 hours, making it a blazing inferno and not suitable for life as we know it. The results are published in two papers in the journal Nature.
"The news arrived in grand style with the message: 'Kepler-10b has a baby brother,'" said Natalie Batalha, Kepler mission scientist at NASA's Ames Research Center in Moffett Field, CA. Batalha led the team that discovered Kepler-10b, a larger but also rocky planet identified by NASA's Kepler spacecraft.
«Read the rest of this article»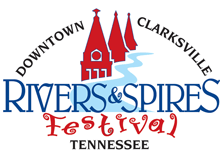 Clarksville, TN – The 2013 Rivers & Spires Festival walked away from the 58th Annual International Festivals & Events Association (IFEA) Convention with five more awards to add to its already impressive, and ever-growing, collection.
The 2013 IFEA/Haas & Wilkerson Pinnacle Awards were announced on September 16th at the IFEA Convention & Expo in Pittsburgh, PA. Theresa Harrington, Executive Director of the Convention and Visitors Bureau (CVB), Doug Barber, Special Events Manager, and Jessica Goldberg, Director of Tourism, were all in attendance to accept the awards.
«Read the rest of this article»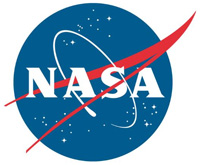 Pasadena, CA – A unique and complex set of circumstances came together over Australia from 2010 to 2011 to cause Earth's smallest continent to be the biggest contributor to the observed drop in global sea level rise during that time, finds a new study co-authored and co-funded by NASA.
In 2011, scientists at NASA's Jet Propulsion Laboratory in Pasadena, CA, and the University of Colorado at Boulder reported that between early 2010 and summer 2011, global sea level fell sharply, by about a quarter of an inch, or half a centimeter.
«Read the rest of this article»
Gets Gold Medal, Silver Medal and Two Bronze Medals

Nashville, TN – Tennessee just made global news for its award winning wines.
Tennessee wineries took home 21 medals from the recent Indy International Wine Competition at Purdue University, one of the nation's largest wine competitions.
The West Lafayette, Indiana event attracted more than 2,300 wines from 39 states and 14 countries as far away as France, Australia, Chile and Greece. The wines were judged by 44 international experts in a completely blind taste competition based on appearance, aroma, taste and aftertaste.
«Read the rest of this article»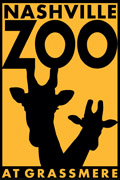 Nashville, TN – Australia's most famous residents will make their debut in a new habitat opening at Nashville Zoo on Saturday, September 14th. Kangaroo Kickabout will give guests the opportunity to enter the home of 18 red kangaroos.
"We are very excited about the opening of Kangaroo Kickabout, our first major animal exhibit to open since Flamingo Lagoon in 2010," said Rick Schwartz, Zoo President. "Like our Lorikeet Landing and Critter Encounter exhibits, the Kickabout gives visitors the unique opportunity to interact with our animals."
«Read the rest of this article»
Klaipeda, Lithuania — Bashaara Graves of Clarksville, TN and the USA U19 team earned another shot at supremacy, as the Americans handled Australia, 77-54, July 27th at Klaipeda Arena and advanced to the gold medal game of the FIBA World Championship for Women.
The USA (8-0) will face France (7-1) on July 28th at 1:15pm ET in an attempt to capture a fifth-straight FIBA U19 World Championship gold medal. The contest will be streamed live on ESPN3. FIBA Live Stats will be available at here.
«Read the rest of this article»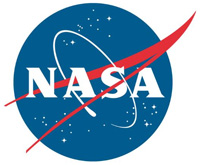 Pasadena, CA – NASA reports that Astronomers, including a team member from NASA's Jet Propulsion Laboratory in Pasadena, CA, have detected the first population of radio bursts known to originate from galaxies beyond our own Milky Way.
The sources of the light bursts are unknown, but cataclysmic events, such as merging or exploding stars, are likely the triggers.
A radio burst is a quick surge of light from a point on the sky, made up of longer wavelengths in the radio portion of the light spectrum. A single radio burst was detected about six years ago, but researchers were unclear about whether it came from within or beyond our galaxy.
«Read the rest of this article»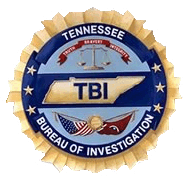 Nashville, TN – The Tennessee Bureau of Investigation today removed a man wanted on child rape charges out of Williamson County from the state's Top Ten Most Wanted list today after he was taken into custody by U.S. Marshals in California.
U.S. Marshalls captured Wendell Lee Washam, 82, at the LAX Airport yesterday afternoon after he arrived on a flight from Australia. He is being held in Los Angeles awaiting extradition.


«Read the rest of this article»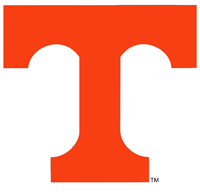 Colorado Springs, CO — Following six highly-competitive training camp workouts at the U.S. Olympic Training Center in Colorado Springs, CO., USA Basketball announced its final 12-man roster on June 18th for the 2013 FIBA U19 World Championship in Prague, Czech Republic. Tennessee's Jarnell Stokes made the final cut and will represent the United States in international play for the second consecutive summer.
Tennessee is one of only two Southeastern Conference programs represented on the U.S. team.
«Read the rest of this article»