Topic: Autopsy
Clarksville, TN – An e-mail has been circulating warning of a "dangerous vet in Clarksville" and the target of this attack is Dr. Ron Whitford of the St. Bethlehem Animal Clinic.
The message is from a woman named Stacia Bearden, and details a story about a dog that was taken to Dr. Whitford's clinic where it was spayed. According to the email the puppy got sick and died.
After the puppy died, another Vet did an autopsy and determined that the original procedure was faulty because Dr. Whitford had used "zip ties" instead of "sterile sutures" to close off the arteries during the operation. The email goes on to warn everybody "not to use this vet, he could kill your dog."
Whitford is outraged. «Read the rest of this article»

Clarksville, TN – On July 14th, 2012, around 5:30pm, officers responded to a shots fired call at the apartments at 218 South 3rd Street.
When Clarksville Police Officers arrived they found a man, Gregory Erik Premus, 28, inside an apartment who had sustained a gunshot wound to the torso of the body, from a handgun. He was transported to Gateway Medical Center where he was pronounced dead. «Read the rest of this article»

Clarksville, TN – The Clarksville Police Department has been investigating the disappearance of Brandon Davone Rushing since he was reported missing on January 24th, 2012. At the time he was reported missing, he was last known to be driving a 2006 Chevy Suburban.
On February 15th, Detective Tim Finley uncovered that an individual known as "Blue", later identified as Verchaunt Joshua Williams, shot and killed Brandon Rushing in a Clarksville apartment on January 23rd.
«Read the rest of this article»

Clarksville, TN – The Clarksville Police Department has just released further information on the body found early this morning. The deceased is a 39 year old male from Clarksville TN. Based on the nature of the injuries, investigators have determined the death is, in fact, a homicide.
Also, based on the preliminary information gathered, it appears as though the homicide was not a random act and occurred sometime after 1:00am on October 17th. The deceased has been sent to Nashville for autopsy.
«Read the rest of this article»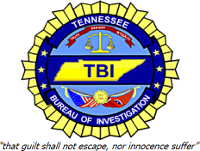 Nashville, TN – A Montgomery County Circuit Court judge has returned a guilty verdict on a Madison, TN woman who was one of the main suspects in a 1995 cold case the Tennessee Bureau of Investigation indicted and arrested for murder in 2008.
Yesterday, Lajeanra Yvette Polk, 47, was convicted of one count of felony murder and one count of second degree murder for the 1995 death of 33-year-old Carolyn "Tina" Vega-Velasquez.
«Read the rest of this article»