Topic: Bagriel Bourque
Nashville Predators vs. Minnesota Wild
Satuarday, February 9th | 7:00pm (CT)
St. Paul, MN | Excel Energy Center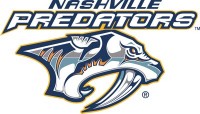 Nashville, TN – The Nashville Predators are looking to extend their winning streak on Saturday, as they play the Minnesota Wild in St. Paul.
The Predators visit for the second and final time on Saturday night, with the final game of the season series coming at Bridgestone Arena on March 9th.  Nashville played its first road game of 2012-13 at the Excel Energy Center on January 22nd, posting its first win of the season, 3-1. «Read the rest of this article»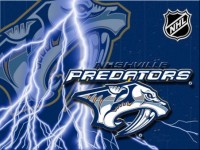 Nashville, TN -  Coming off of a thrilling shoot-out win over the reigning Stanley Cup Champion Los Angeles Kings, the Nashville Predators have some momentum as they continue their road trip.
With four shootouts in its first seven games, Nashville has gone to the post-overtime tiebreaker more than any other team in the League this season, posting a 1-3 record in those contests.  The Predators took home their first shootout win of the season on first-career shootout goals from Craig Smith (1-for-7 for his career), Gabriel Bourque (1-for-1) and Sergei Kostitsyn (1-for-5).  «Read the rest of this article»