Topic: Better Business Bureau

Nashville, TN – The Tennessee Department of Commerce and Insurance's (TDCI) Division of Consumer Affairs is offering consumers tips to avoid tax return preparer fraud. Although Tax Day isn't until April 18th, the Division encourages you to file early and vet your tax preparer to avoid fraud.
"If you decide to have a tax return preparer prepare and file your income tax return, it is important to choose that person carefully," TDCI Deputy Commissioner Bill Giannini said. "Finding a qualified professional takes a little planning and some research, but remember, you are responsible for everything on your return, even when someone else prepares it.
«Read the rest of this article»
Take the time to create a space that's just right for you now and in the future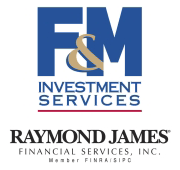 Clarksville, TN – It seems many Americans agree with Dorothy Gale of Kansas: There really is no place like home. We spend years, decades even, creating a space that reflects our families, our lives, our personalities and our comforts. So it is little wonder that home is where the heart is and where we hope to live out the rest of our days.
If you're among the many who prefer to live at home as long as possible, you'll want to do what you can to make sure it fits your needs today and for many tomorrows to come.
«Read the rest of this article»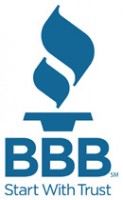 Clarksville, TN – The Better Business Bureau (BBB) warns area businesses of the practices of VIP Community Health & Wellness Physicians Directory, owned and operated by Johnny Randles, also known as John Edward Randles, Jr.
The company does not have a physical location and uses PO Box 3, Old Hickory, TN 37138 as a business address, phone numbers are 423.414.5082 and 423.710.2479.
BBB has received complaints from businesses in Clarksville, Dickson, Hermitage and the Chattanooga area stating they contracted and paid in advance $900.00 – $1,120 for advertising in a directory that would be distributed to area clinics and hospitals. «Read the rest of this article»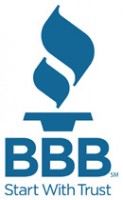 Nashville, TN – In today's society, almost anyone could be sued at any point in time, and that's what makes a malicious malware scam so effective. Better Business Bureau (BBB) warns business and consumers to watch out for fake emails that summons you for a court appearance. If you've received an email stating that you are supposed to appear to court, delete it immediately.
Some scams pop up repeatedly, each time with a different twist. How do you know the summons is a fake? Courts don't send summons via email. Legitimate court appearance notices are routinely delivered via the U.S. Postal Service, Sheriffs Department or by a process server, never by e-mail or phone calls from someone identifying them self as a court official.
«Read the rest of this article»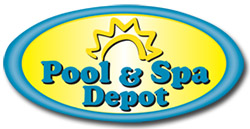 Clarksville, TN – Pool and Spa Depot, a nationally recognized swimming pool and spa business has expanded its operations to Clarksville. Pool and Spa Depot's state of the art facility is now open at 160 Terminal Lane.
The new location showcases some of Tennessee's best selections for in ground and above ground pools, hot tubs, tanning beds, saunas, patio furniture and hardscape options.
«Read the rest of this article»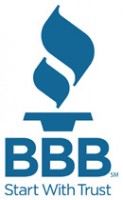 Nashville, TN – You better watch out, we can tell you why.
Schemers and scammers are lurking about….ready to trick you with their schemes.
While Santa is making his list and checking it twice, BBB warns consumers to be on the look out for the following 2014 holiday schemes.
Gift Card Schemes – Purchasing gift cards is one of the easiest ways to show your loved ones how much you care during the holidays.  It's also one of the easiest ways scammers can steal gift money long before you ever spend it. «Read the rest of this article»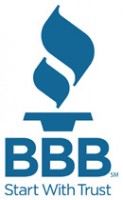 Nashville, TN – The Better Business Bureau Serving Middle Tennessee and Southern Kentucky is seeking nominations for the Torch Awards for Ethical Commerce. The Torch Award for Ethical Commerce honors companies that demonstrate high standards of business practices to create trust.
In this spirit, we're pleased to introduce our annual awards program to honor businesses committed to ethical marketplace practices. Each year, businesses are selected through a regional competition to receive the Better Business Bureau's Torch Awards for Ethical Commerce. Recipients at the regional level are eligible then to be sent to the Council of Better Business Bureau's International Torch Awards for Marketplace Excellence competition.
«Read the rest of this article»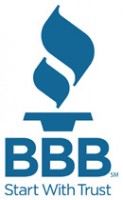 Nashville, TN – Severe weather in Middle Tennessee last night may result in traveling repair crews descending on residents offering emergency repair services. BBB reminds consumers and businesses to do their homework before allowing contractors to assist with storm damage cleanup to avoid becoming the victim of a scam.
If you are one of the many affected, you may need major repairs as well as clean up from falling tree limbs, debris or other damage. You should be on the watch for traveling, fly-by-night repair crews that focus on storm-damaged areas. «Read the rest of this article»
Company targets business with false promises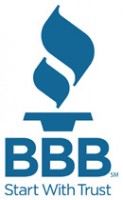 Clarksville, TN – The Better Business Bureau (BBB) warns Middle Tennessee companies of the business practices of Promote U, also known as Made 2 Order, which is owned and operated by Robin L. Kincaid. The company is located at 1830 Donelson Parkway Dover, TN 37058 phone number 931-278-0943 – previously located at 1685 Fort Campbell Blvd # C Clarksville, TN 37042.
BBB has received numerous complaints from businesses located in Clarksville, Joelton and Madison TN alleging Promote U approached businesses with offers to make marketing products, such as signs, hats, hoodies, etc. with promises that the products would be ready in one to two weeks; however, Promote U failed to deliver the products as promised and no refunds were given. «Read the rest of this article»
Business conferences are a great way to expand your professional network at refresh your perspective on your business. Deciding to attend and preparing for a business conference sometimes involves a bit of work, whether or not one frequently attends business events. This article will take a look at three of Middle Tennessee's major business events, and, ideally help you make a decision about which one is the best value for your admission ticket dollar.
Before we jump into a discussion of specific business events, let's consider why one should attend a business conference or convention or summit. After all, business events take time and cost money. You have to decide whether the benefits of attending an event are worth the cost.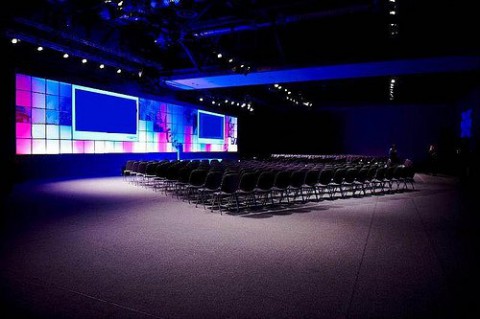 «Read the rest of this article»