Topic: Better Business Bureau
Jimmy Cole Yawn Targets Middle Tennessee Consumers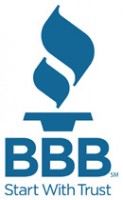 Clarksville, TN – The Better Business Bureau (BBB) warns Middle Tennessee residents of the business practices of Jimmy Cole Yawn, claiming to work for Wisconsin company, Crosseroads Tree Services located at 1317 South 15th Street, La Crosse, WI 54601, Phone: 608.769.4977.
Numerous complaints on file with BBB allege Mr. Yawn approached residents in Clarksville, TN and the Middle Tennessee area offering to perform tree removal services; however, after receiving payment, he failed to complete the work as promised. «Read the rest of this article»
Free Paper Shredding to Help Protect Your Identity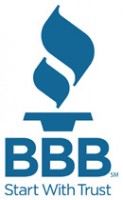 Nashville, TN – On Saturday, October 19th, the Better Business Bureau (BBB) will host a national identity theft and fraud protection event in local communities across North America.
Bring your boxes or bags of paper documents that contain personal identifiers, and we'll shred it for you FREE – on the spot. We'll also be distributing great tips and resources to help you protect your identity – online and off.
6 area locations will be held in Middle Tennessee and Southern Kentucky. «Read the rest of this article»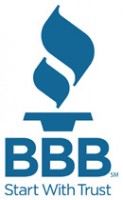 Nashville, TN – In light of the temporary shutdown of the Federal government, we would like to remind you that all 113 local, independent BBBs across the United States and Canada will still be open.
Better Business Bureau is a private, non-profit entity that receives no government funding. For over 100 years, BBB has been helping consumers find businesses, brands and charities they can trust. Our more than 4.5 million Business Reviews and 11,000 Charity Reports are available for free at bbb.org, as are all of our services.
Don't be duped into providing personal information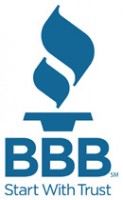 Nashville, TN – Consumers in Nashville and surrounding counties are receiving "reward announcements" in one of 3 ways:  a direct phone call, a cell phone text, or in some cases they will receive a letter in the mail.  In either approach, there is a reward number and a phone number to call in order to claim your $100.00 gift card reward from Wal-Mart, Target, or Home Depot.
If you did not enter a legitimate promotion or contest to win a gift card, this should be your first clue that something is amiss. When calling the phone number, the consumer is directed to the rewards department where a representative asks a series of seemingly innocuous questions intended to glean as much personal information as possible. «Read the rest of this article»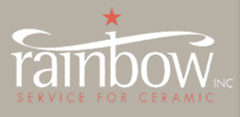 Clarksville, TN – On Friday, July 26th, Rainbow, Inc celebrated its ten (10) year anniversary in the Clarksville Industrial Park.
Rainbow Inc. was introduced in the Clarksville community in 2003 as an initiative of Iride, which operates in the Sassuolo region of Italy and has more than 28 years experience in cutting, grinding, polishing, and lapping ceramic tile.
«Read the rest of this article»
Company takes Advantage of Entrepreneurs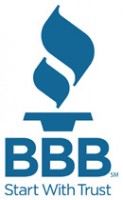 Nashville, TN – The Better Business Bureau warns entrepreneurs of the business practices of Grants Now USA located at 1960 Madison Street, Suite J, PMB 329, Clarksville, TN 37043. Websites include: plentyoffunds.com and businessgrantsnows.com
This company claims to offer business grant writing services; however, 39 customer complaints filed with BBB allege difficulty obtaining the guaranteed help claiming the company's customer service is very poor.
Some complaints allege the company fails to complete the promised business plan, or if the customer does receive the business plan, it is incomplete or poorly written. «Read the rest of this article»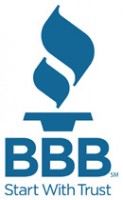 Nashville, TN – Senior Citizens in the Middle Tennessee Area keep getting those annoying "robocalls" that they just know has to be a scam according to the Better Business Bureau. The voice implies that somebody, a doctor or maybe their children, signed them up for a medical alert system.
It's all free, the recording implies, "And everything is ready to be sent to your home."
Consumers report if you call the number back, it says the number is not in service.
The Medical Alert System scam is in full swing in Middle Tennessee, as well as other states including New York, Texas, Michigan, Wisconsin and Kentucky. «Read the rest of this article»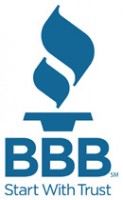 Clarksville, TN – On Tuesday, July 16th, 2013 from 4:00pm–6:00pm the Better Business Bureau of Middle Tennessee will host the BBB business seminar, Next Generation Marketing, "Selling with Social Media" featuring social media expert Amanda Johns-Vaden from Southwestern Consulting.
The seminar will be held at Daymar Institute, 2691 Trenton Road in Clarksville, TN.
Amanda Johns Vaden is a founding partner at Southwestern Consulting, which is an international, multi-million dollar sales consulting organization, focused on creating systems to increase performance. «Read the rest of this article»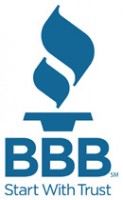 Nashville, TN – Scammers posing as debt collectors, process servers, government agents or phony law firms, are targeting Middle Tennessee consumers with threats of arrest warrants, criminal prosecution, wage garnishments and high debt collection fees for allegedly unpaid personal loans, back child support or past due student loans.
One consumer contacted BBB after receiving numerous threatening calls from S&P Law Group, Washington D.C. threatening arrest of their son if money was not paid immediately.  Fearing arrest of their son the parents paid $800.00 to delay an arrest warrant on their son for two weeks.  Further investigation by BBB has failed to verify the existence of a law firm by the name S&P Law Group in Washington, D.C. «Read the rest of this article»
Five Tips to Avoid Fee Traps and Moving Scams

Yonkers, NY – A recent Consumer Reports story found that last year, Massachusetts officials sued one moving company and New Jersey officials sued two for providing low-ball estimates and then grossly inflating fees after loading the trucks. One of the companies had threatened to auction the possessions of customers who didn't pay.
Consumer Reports finds that hiring a moving company can be complicated, and even an honest mover can disappoint a consumer unless they know their rights. And those rights can vary depending on whether you're moving between states or within one. «Read the rest of this article»