Topic: Bicycle

Washington, D.C. – Riding a bicycle is more than a fun and healthy family activity. Besides being great way to exercise, many people also use bicycles to commute to work, go to the grocery store, or to visit friends and family. Some people use them as their primary mode of transportation.
With summer fast approaching, it's a good idea to review some of the basic safety rules of riding a bicycle. That way, you can minimize your chances of getting into an accident. After all, May is Bicycle Safety Month! «Read the rest of this article»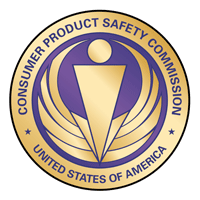 Washington, D.C. - The U.S. Consumer Product Safety Commission and Health Canada, in cooperation with the firm named below, today announced a voluntary recall of the following consumer product. Consumers should stop using recalled products immediately unless otherwise instructed.
It is illegal to resell or attempt to resell a recalled consumer product.
«Read the rest of this article»

Clarksville, TN – Around 2:26pm, a 23 year old man riding a bicycle was struck by a hit and run driver in the area of 1150 Madison Street.
Richard Timothy Smith, 23, of Cumberland Furnace was hit on  Madison Street, by a white full sized extended cab pickup, driven by an unknown driver.
«Read the rest of this article»