Topic: Bikers who Care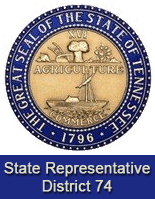 Clarksville, TN – Tennessee State representative John Tidwell has entered into a battle with Tennessee state troopers that unfairly ticketed motorcyclists while incorrectly citing a law that Tidwell authored.
A group of riders complained to Tidwell about a recent incident in which they were pulled over by a state trooper for allegedly not wearing Department of Transportation-approved helmets.
The trooper then made the riders wait on the shoulder of the interstate for 45 minutes, while a friend brought the appropriate helmets from Nashville.
«Read the rest of this article»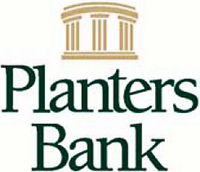 Hopkinsville, KY – Planters Bank announces the promotions of Amanda Vinson to Vice President/Commercial Lending and Jessica Shaw to Commercial Banking Officer.
Vinson joined Planters Bank in January 2005 as a customer service representative and was later promoted to credit analyst, senior credit analyst, and assistant vice president. Vinson graduated from Houston County High School and received a B.B.A with a concentration in Finance from Austin Peay State University in 2002. She is married to Dane.
«Read the rest of this article»
World's Largest Rolling Grill Cooks 2,500 Brats Per Hour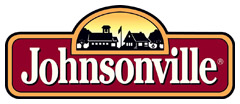 Sheboygan, WI – America's number-one sausage brand, Johnsonville Sausage, is bringing big taste to Nashville, May 16th – 18th at the Goodguys 9th Nashville Nationals.
Event-goers will have the opportunity to enjoy Johnsonville Brats fresh off the Big Taste Grill, the world's largest touring grill. Proceeds from brat sales will go to Bikers Who Care, a motorcycle enthusiast non-profit dedicated to supporting children's charities.
«Read the rest of this article»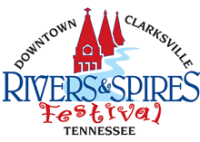 Clarksville, TN – The last day of the 2014 Rivers and Spires Festival continued to be the best in memory. The weather was absolutely flawless, neither too hot nor to cold. There wasn't a cloud in the sky throughout the entire day.
I rushed down to the Festival at 9:00am to catch the annual WJZM 1400 AM Clarksville in Review broadcast from the Festival. This usually is held at the Bill Roberts thunder road automotive tent on Franklin Street just down from the Roxy Regional Theatre. The program was already well underway when I arrived.
«Read the rest of this article»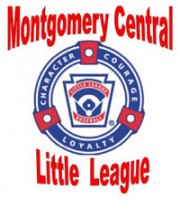 Cunningham, TN – On Saturday, April 12th, 2014, the Montgomery County Little League District 9 held their opening day ceremony at the ball fields behind Montgomery Central Elementary School. The sun was out. It was not too cold or hot. Just a perfect day for the event.
There was several things to do. For the kids, there were inflatables provided by U Jumpin' Foulks. There was a cake walk and basket auction in the gym.
The Basket Auction bids started at 12:00noon and ended at 3:00pm.
«Read the rest of this article»
Clarksville, TN – On May 10th, 2014, G's Pancake House Restaurant, 803 South Riverside Drive, Clarksville TN, 37040, will hold the "The Ultimate Pancake Challenge Throwdown 5″ Starting at 12:00noon.
Contestants will attempt to eat 2 monster size 16 inch pancakes in 30 minutes and the first to finish will win $500.00 in cash and prizes including a big screen HDTV. «Read the rest of this article»

Clarksville, TN – On Friday, October 25th, 2013 at 6:51pm, Clarksville Police officers were dispatched to a wreck with injuries involving a small station wagon and a motorcycle in front of Burger King located at 2227 Madison Street.
Michael Vicars, date of birth May 9th, 1967, of Clarksville, stated that he was leaving the Burger King parking lot and had checked the West bound traffic, on Madison Street, before turning left to head East on Madison Street. Mr. Vicars said, the second he pulled into the roadway, he was struck by the motorcycle on the driver's side of his vehicle. «Read the rest of this article»

Clarksville, TN – Montgomery County Relay for Life held the kickoff for the 2013 Relay for Life yesterday at the Hilldale Baptist Family Life Center Soccer Field. Hundreds of Cancer Survivors along with community members gathered to raise funds to help the American Cancer Society seek a cure for cancer.
Relay for life is the world's largest grassroots fundraising movement, and truly shows that one person, one idea can make a huge difference.
«Read the rest of this article»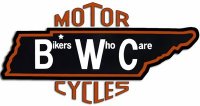 Clarksville, TN – The Bikers Who Care closed out the 10th annual Bikers Who Scare Haunted House last night. 667 people went to the haunted house on Halloween, having a frightfully good time as they helped the Bikers Who Care to raise money for their children's charities. People were terrified, but it was for such a good cause.
You could tell who was scared by the looks on their faces, or by the exclamations they muttered. I heard more than one person say that they lost control of the bladder during that time in the house. Yes, it was that scary; but that is what you come to a haunted house for isn't it.
«Read the rest of this article»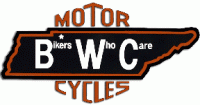 Clarksville, TN – If you have not visited the Bikers Who Care Haunted House this month, you have one more opportunity to do so. The final night is tonight. The scare begins at 7:00 p.m. and ends when the final person runs screaming from the building.
This year's House contains 15 rooms plus the vortex and a maze. The vortex by itself is worth the $10.00 admission. It will prove to be a challenge to your equilibrium. Also, you will visit a room with someone having a close encounter with a fire; a room where other people get limbs cut off; clowns; mad butchers; etc. The House has chainsaws, ghouls, zombies, a priest and other monsters ready to help you part with your sanity.
«Read the rest of this article»