Topic: Bikers who Care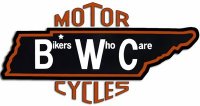 Clarksville, TN – The Bikers Who Care closed out the 10th annual Bikers Who Scare Haunted House last night. 667 people went to the haunted house on Halloween, having a frightfully good time as they helped the Bikers Who Care to raise money for their children's charities. People were terrified, but it was for such a good cause.
You could tell who was scared by the looks on their faces, or by the exclamations they muttered. I heard more than one person say that they lost control of the bladder during that time in the house. Yes, it was that scary; but that is what you come to a haunted house for isn't it.
«Read the rest of this article»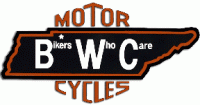 Clarksville, TN – If you have not visited the Bikers Who Care Haunted House this month, you have one more opportunity to do so. The final night is tonight. The scare begins at 7:00 p.m. and ends when the final person runs screaming from the building.
This year's House contains 15 rooms plus the vortex and a maze. The vortex by itself is worth the $10.00 admission. It will prove to be a challenge to your equilibrium. Also, you will visit a room with someone having a close encounter with a fire; a room where other people get limbs cut off; clowns; mad butchers; etc. The House has chainsaws, ghouls, zombies, a priest and other monsters ready to help you part with your sanity.
«Read the rest of this article»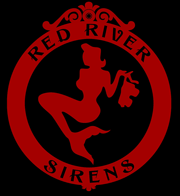 Clarksville, TN – Clarksville Roller Derby's Red River Sirens present "Riot of the Ranks"- Betty Bombers vs. Suzy Sailors.
The Red River Sirens have divided their team a second time this season to form the Betty Bombers and the Suzy Sailors in an intra-league bout on Saturday, November 10th at Magic Wheels, 1671 Fort Campbell Boulevard. This is the end of our 2012 season and we wanted to go out with a bang!
«Read the rest of this article»
Clarksville, TN –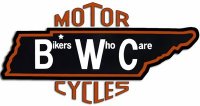 The Bikers Who Care will host their 31st Annual Leslie W. Watson Toy Run and Benefit Party this weekend, September 14th-16th, at the Clarksville Speedway (1600 Needmore Road).
The weekend will include nightly bands, Street Bike Drags, Bike Show, Tatoo Contest, and Bikini Contests. Camping is allowed, and there will be plenty of vendors as well as food and drink.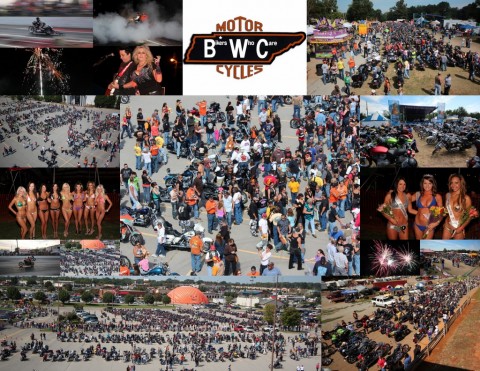 «Read the rest of this article»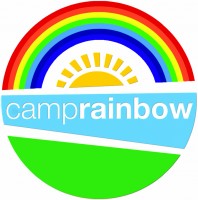 Started as the dream of Mary Woodall and Diane Miner, Camp Rainbow is a week-long haven for kids with serious illnesses. With Premier Medical Group of Clarksville providing doctors, nurses and one-on-one staff members, Camp Rainbow welcomes 40 kids on Monday and gives them the chance to have fun all day every day.
Kids arrive at Brandon Springs in Land Between the Lakes and then choose from activities like swimming, fishing, making crafts, canoeing, or riding on helicopters from Fort Campbell. They have three great meals a day plus any treats (like soft ice cream, chips, water, juices, jerky, candies, etc.) they want any time as long as it's in their dietary plan.
«Read the rest of this article»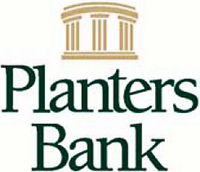 Hopkinsville, KY – Planters Bank announces the promotion of Emily Medvecky and Amanda Vinson to assistant vice president/commercial banking.
"Both of these ladies have been with Planters Bank for several years now and have diligently worked from entry-level roles to commercial bankers. We are proud to have them on our team and appreciate their dedication," said President and CEO Elizabeth McCoy. «Read the rest of this article»

Clarksville, TN – On June 9th, 2012 the Tennessee Red White and Brewfest will be held from 1:00pm to 6:00pm at the Highway 76 Connector and Fire Station Road. Bring a bag chair and a thirst for fun.
One entrance fee of $25.00 includes the sampling of over 80 micro breweries and craft beer. On location will be multiple food vendors, cigar tent, live music and games. «Read the rest of this article»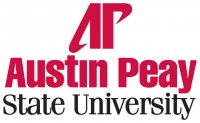 Clarksville, TN – An Austin Peay State University faculty member has been selected to receive the coveted 2012 Harold Love Community Service Award from the Tennessee Higher Education Commission.
John Moseley, associate professor of mass communication, is one of five faculty and staff recipients of the Love Award. «Read the rest of this article»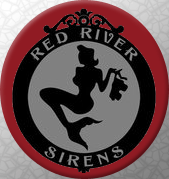 Clarksville, TN – Clarksville Roller Derby's Red River Sirens presents "Rockabilly Rink Riot" the first Home Bout of this Season on Saturday, April 7th at Magic Wheels, 1671 Fort Campbell Boulevard. Doors open at 6:00pm and the action begins at 7:00pm.
Tickets are $10.00 at the door, with children aged 12 and younger admitted free with a paying adult.
Attendees are invited to dress in 'Rockabilly Style'. There will be a half-time show consisting of a Twist Competition with prizes for the Best Dancer.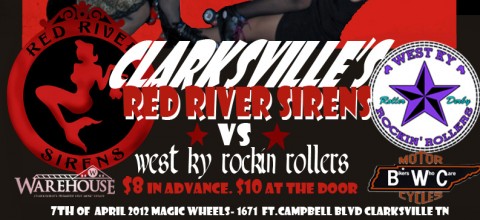 «Read the rest of this article»
"BWC 5 Act" passes both the House and Senate on one historic night
This is the next in a series of updates regarding legislation filed by Rep Joe Pitts (D-Clarksville) for the second session of the 107th General Assembly.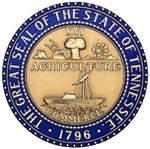 Clarksville, TN – As mentioned in previous updates, legislation that would dramatically change the state employment system is currently under discussion in the Tennessee House of Representatives. The Governor's proposal, entitled the "Tennessee Excellence Accountability and Management (TEAM) Act," would change the hiring and promotion system for all state employees.
Based on previous discussion of the bill, there have been revisions to the proposal that address the veterans' preference in hiring and promotions. «Read the rest of this article»