Topic: Bikers who Care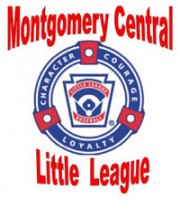 Cunningham, TN – On Saturday, April 12th, 2014, the Montgomery County Little League District 9 held their opening day ceremony at the ball fields behind Montgomery Central Elementary School. The sun was out. It was not too cold or hot. Just a perfect day for the event.
There was several things to do. For the kids, there were inflatables provided by U Jumpin' Foulks. There was a cake walk and basket auction in the gym.
The Basket Auction bids started at 12:00noon and ended at 3:00pm.
«Read the rest of this article»
Clarksville, TN – On May 10th, 2014, G's Pancake House Restaurant, 803 South Riverside Drive, Clarksville TN, 37040, will hold the "The Ultimate Pancake Challenge Throwdown 5″ Starting at 12:00noon.
Contestants will attempt to eat 2 monster size 16 inch pancakes in 30 minutes and the first to finish will win $500.00 in cash and prizes including a big screen HDTV. «Read the rest of this article»

Clarksville, TN – On Friday, October 25th, 2013 at 6:51pm, Clarksville Police officers were dispatched to a wreck with injuries involving a small station wagon and a motorcycle in front of Burger King located at 2227 Madison Street.
Michael Vicars, date of birth May 9th, 1967, of Clarksville, stated that he was leaving the Burger King parking lot and had checked the West bound traffic, on Madison Street, before turning left to head East on Madison Street. Mr. Vicars said, the second he pulled into the roadway, he was struck by the motorcycle on the driver's side of his vehicle. «Read the rest of this article»

Clarksville, TN – Montgomery County Relay for Life held the kickoff for the 2013 Relay for Life yesterday at the Hilldale Baptist Family Life Center Soccer Field. Hundreds of Cancer Survivors along with community members gathered to raise funds to help the American Cancer Society seek a cure for cancer.
Relay for life is the world's largest grassroots fundraising movement, and truly shows that one person, one idea can make a huge difference.
«Read the rest of this article»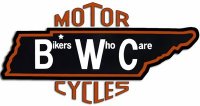 Clarksville, TN – The Bikers Who Care closed out the 10th annual Bikers Who Scare Haunted House last night. 667 people went to the haunted house on Halloween, having a frightfully good time as they helped the Bikers Who Care to raise money for their children's charities. People were terrified, but it was for such a good cause.
You could tell who was scared by the looks on their faces, or by the exclamations they muttered. I heard more than one person say that they lost control of the bladder during that time in the house. Yes, it was that scary; but that is what you come to a haunted house for isn't it.
«Read the rest of this article»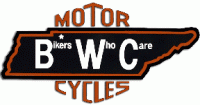 Clarksville, TN – If you have not visited the Bikers Who Care Haunted House this month, you have one more opportunity to do so. The final night is tonight. The scare begins at 7:00 p.m. and ends when the final person runs screaming from the building.
This year's House contains 15 rooms plus the vortex and a maze. The vortex by itself is worth the $10.00 admission. It will prove to be a challenge to your equilibrium. Also, you will visit a room with someone having a close encounter with a fire; a room where other people get limbs cut off; clowns; mad butchers; etc. The House has chainsaws, ghouls, zombies, a priest and other monsters ready to help you part with your sanity.
«Read the rest of this article»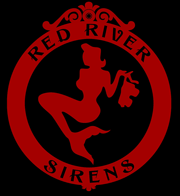 Clarksville, TN – Clarksville Roller Derby's Red River Sirens present "Riot of the Ranks"- Betty Bombers vs. Suzy Sailors.
The Red River Sirens have divided their team a second time this season to form the Betty Bombers and the Suzy Sailors in an intra-league bout on Saturday, November 10th at Magic Wheels, 1671 Fort Campbell Boulevard. This is the end of our 2012 season and we wanted to go out with a bang!
«Read the rest of this article»
Clarksville, TN –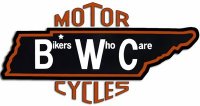 The Bikers Who Care will host their 31st Annual Leslie W. Watson Toy Run and Benefit Party this weekend, September 14th-16th, at the Clarksville Speedway (1600 Needmore Road).
The weekend will include nightly bands, Street Bike Drags, Bike Show, Tatoo Contest, and Bikini Contests. Camping is allowed, and there will be plenty of vendors as well as food and drink.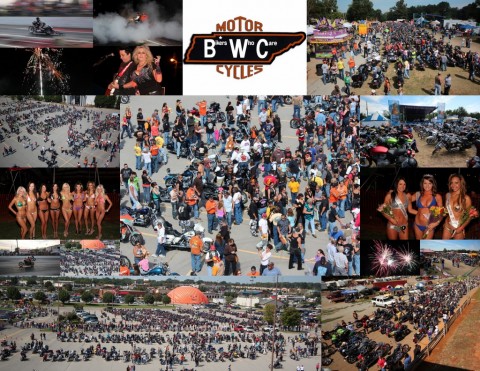 «Read the rest of this article»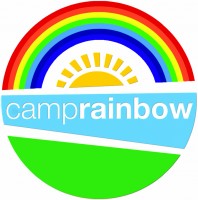 Started as the dream of Mary Woodall and Diane Miner, Camp Rainbow is a week-long haven for kids with serious illnesses. With Premier Medical Group of Clarksville providing doctors, nurses and one-on-one staff members, Camp Rainbow welcomes 40 kids on Monday and gives them the chance to have fun all day every day.
Kids arrive at Brandon Springs in Land Between the Lakes and then choose from activities like swimming, fishing, making crafts, canoeing, or riding on helicopters from Fort Campbell. They have three great meals a day plus any treats (like soft ice cream, chips, water, juices, jerky, candies, etc.) they want any time as long as it's in their dietary plan.
«Read the rest of this article»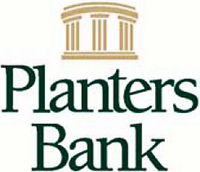 Hopkinsville, KY – Planters Bank announces the promotion of Emily Medvecky and Amanda Vinson to assistant vice president/commercial banking.
"Both of these ladies have been with Planters Bank for several years now and have diligently worked from entry-level roles to commercial bankers. We are proud to have them on our team and appreciate their dedication," said President and CEO Elizabeth McCoy. «Read the rest of this article»