Topic: Bill Frist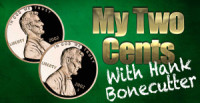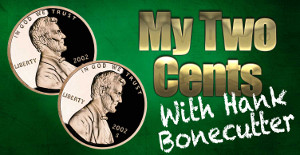 Clarksville, TN – After I sold my business in 2012, my wife and I bought a downtown Nashville condo so we could spend some time in the "Music City." After all, it was slowly becoming the "it" city and there was plenty to do. Even for us old folks.
I had started to get bored with basically nothing to do, when I read an article in the Nashville paper about "Cab drivers upset over Uber."
I thought, "what the hell is Uber?"
Once I googled Uber, I thought, "That's a hell of an idea." "I could do that." So, I filled out an online application and they called me back the very next morning.
«Read the rest of this article»

Clarksville, TN – Vice chair of the Tennessee Board of Regents (TBR) Emily Reynolds will deliver the keynote address at Austin Peay State University's 88th Spring Commencement on May 5th in the University's Dunn Center.
Reynolds has had an extensive career in public service and politics, having served under two U.S. senators from Tennessee—Senator Howard Baker and Senator Bill Frist. Both men also served as majority leader of the U.S. Senate.
«Read the rest of this article»
Highlight Importance of Community and Government Partners to Help Tennesseans Quit Smoking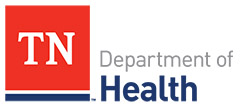 Nashville, TN – Tennessee State leaders and officials have reignited a call to reduce tobacco use in Tennessee, sharing a collective commitment to helping Tennesseans quit the habit.
Holding a press conference alongside several attending leaders from the state's government, business and non-profit organizations, Tennessee Department of Health Commissioner John Dreyzehner, MD, MPH, Governor's Foundation for Health and Wellness CEO Richard Johnson and NashvilleHealth Founder Senator Bill Frist, MD discussed the many opportunities available to citizens who are ready to quit.

«Read the rest of this article»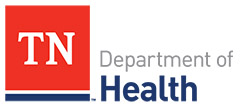 Nashville, TN – The Tennessee Department of Health joins partners in the Statewide Tobacco-Free Coalition in celebrating Tennessee Quit Week February 13th-17th, 2017.
The theme for the week-long campaign is "It's Quittin' Time in Tennessee" to celebrate Tennesseans who have quit using tobacco products and inspire more people to join them.
«Read the rest of this article»

Montgomery County, TN – The State Collaborative on Reforming Education (SCORE) announced the 12 finalists for the third annual SCORE Prize, with local school Norman Smith Elementary among the group.
The prize recognizes the Tennessee elementary, middle, and high schools and school district that have most dramatically improved student achievement. «Read the rest of this article»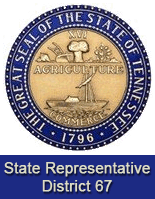 Clarksville, TN – Tennessee State Representative Joe Pitts (D-Clarksville) has been appointed to the Tennessee Advisory Committee of the U.S. Global Leadership Coalition.
"It is an honor to be asked to serve as a member of the Tennessee Advisory Committee of the US Global Leadership Coalition," said Rep. Pitts. "I plan to use my experience to serve my constituents and my beloved state of Tennessee along with other stellar members of the Committee including Senator Bill Frist and former Governor Phil Bredesen."
«Read the rest of this article»
Robert Fisher of Clarksville Tennessee among those Appointed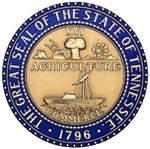 Nashville, TN – Tennessee Governor Bill Haslam has announced the appointments of eight new members and five re-appointments to Tennessee's higher education boards as well as the selection of the chair of Tennessee Higher Education Commission (THEC) and vice chair of the Tennessee Board of Regents (TBR).
Robert Fisher, Pam Koban and Keith Wilson will serve on THEC. Brad Lampley, Bonnie Lynch, Sharon Pryse and Thaddeus Wilson will serve as new members of the University of Tennessee (UT) Board of Trustees. Deanna Wallace will join TBR as a new member. Cato Johnson was elected chair of THEC, and Emily Reynolds was elected vice-chair of TBR. «Read the rest of this article»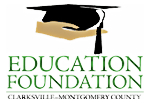 The Clarksville Montgomery County School System in partnership with the Montgomery County Education Foundation, Tennessee Score, Austin Peay State University, and the Clarksville-Montgomery County Home Builders Association held "Raising the Bar for Students in Tennessee" an event where community leaders and elected officials gathered to hear information about the state's new standards and assessments and their impact on students.
Tennessee is raising the bar for student achievement with higher academic standards in the classroom. The higher standards will help us make sure students are ready for college or for a career when they graduate from high school. That means the students not only master the basics like reading and math, but also developing skills that colleges and employers value – like communications, problem solving and teamwork.
«Read the rest of this article»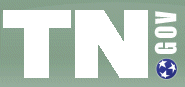 Tennessee Governor Phil Bredesen met with Clarksville-Montgomery County School Board Chairman Jim Mann and Board Member Horace Murphy, Jr. today during a press conference about raising the bar in the state's educational system.
«Read the rest of this article»

Protest George Bush's visit to Nashville!
Dear NPJC (Nashville Peace and Justice Coalition) Community,
President George W. Bush is coming to Nashville as an appearance for GOP Senatorial candidate Bob Corker. This $2,100-per-person fundraiser at the Leows Vanderbilt Plaza Hotel will be held on August 30th. The honorary chairs for the event are Senate Majority leader Bill Frist, Sen. Lamar Alexander, and former Senators Howard Baker, Fred, Thompson, and Bill Brock. «Read the rest of this article»