Topic: Bill Hagerty
Hankook Tire Company Ltd in Montgomery County Tops the Jobs list in Tennessee with 1,800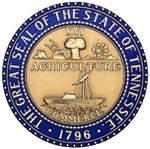 Nashville, TN – Tennessee is the "2013 State of the Year," according to Business Facilities magazine, a national economic development publication.
Tennessee's top five economic development projects created a total of 6,900 jobs, $3.2 billion in capital investment and included seven expansions and three new recruitments. The magazine picked the state after evaluating the top five projects for the number of jobs created and amount of capital invested from October 1st, 2012 through October 31st, 2013. «Read the rest of this article»


Clarksville, TN –  Just when you thought there wouldn't be any good news on the jobs front, comes the announcement of new jobs and a plant expansion in Clarksville/Montgomery County.
Akebono Brake Corporation, a subsidiary of Tokyo, Japan-based Akebono Brake Industry Co., Ltd., a global provider of advanced noise, vibration and harshness (NVH) and braking solutions to the world's automotive industry, announced on January 9, 2013 that it will be moving forward on an $82 million expansion of its Clarksville, TN location.  This will also mean approximately 94 additional jobs to the community. «Read the rest of this article»

Clarksville, TN – In early June, the Clarksville-Montgomery County Economic Development Council (EDC) hosted a two-day 'Red Carpet Community Tour' event for site selection consultants and brokers to gain first-hand knowledge of the assets that Clarksville-Montgomery County and the surrounding area have to offer.
"The annual Red Carpet event is an excellent opportunity for the team at the EDC to engage consultants and brokers who may not be familiar with the available resources in our community," said Clarksville-Montgomery County EDC President and CEO, James Chavez. "It also serves as a unique way to say thank you by including our partners who make the work of the EDC possible." «Read the rest of this article»
Bill aims to boost economic development in rural counties and for extraordinary projects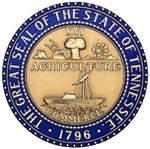 Nashville, TN – Tennessee Governor Bill Haslam announced he has signed legislation to expand the state's FastTrack program to specifically support economic development in rural communities and for exceptional projects.
The governor proposed the legislation, HB 2344/SB 2206, in January to create the FastTrack Economic Development Fund, an expansion of the Department of Economic and Community Development's (ECD) current infrastructure and job training program. «Read the rest of this article»
Operations to Begin October 29th

Clarksville, TN – The Medford, Massachusetts based company, Agero, a global leader in driver assistance services and vehicle connectivity innovation, announced today that they have selected Clarksville, Tennessee as the next site for its sixth North American driver assistance call and data response center.
"I am excited to welcome Agero to our state and look forward to watching the company grow in Tennessee," Tennessee Governor Bill Haslam said. "In creating our economic development strategies last year, we found Tennessee held a unique advantage in the 'business services' cluster, which includes call centers, and this announcement exemplifies a promising future for our state's economic growth." «Read the rest of this article»
Montgomery County, TN – The Clarksville-Montgomery County Regional Planning Commission will hold a special called meeting Wednesday at 4:00pm to hear recommendations from Clarksville City Attorney Lance Baker, and Montgomery County Attorney Austin Peay on a list of law firms they suggest could handle an investigation into a grievance filed against a member of the Planning Commission.
Last week, during another special called meeting, the board voted to hire an independent law firm to investigate claims made by John Spainhoward against commissioner Mabel Larson. «Read the rest of this article»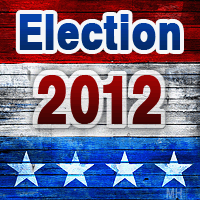 Clarksville, TN – On May 9th, 2012 J. R. Hand opened his home to hold an event for Doctor Mark Green's campaign for State Senate in District 22, which includes Montgomery, Houston and Stewart Counties.
In attendance for the event were Lieutenant Governor Ron Ramsey, State Senate Majority Leader Mark Norris, State Senate Caucus Chairman Bill Ketron, State Senator Jack Johnson, State Senator Ken Yager, State Senator Brian Kelsey, Commissioner of Economics and Community Development Bill Hagerty and Montgomery County State Representative Curtis Johnson. J. R. Hand's father Charles Hand was also in attendance. «Read the rest of this article»
Interagency Group to Focus on Rural Economic Development

Nashville, TN – State Agriculture Commissioner Julius Johnson yesterday announced the formation of the Tennessee Agriculture and Forestry Economic Development Task Force to aid in rural economic growth. The interagency group will assist in setting priorities and developing strategies in support of Gov. Bill Haslam's overall focus on rural economic development.
"Agriculture and forestry contribute more than $78 billion to the state's economy. The task force will help us be more efficient and effective in identifying and taking advantage of opportunities within this important sector of our economy," Johnson said. "It will also help us work with rural communities to make economic development happen at the local level and with more impact."
Tennessee Department of Agriculture - Commissioner Julius Johnson
«Read the rest of this article»
Clarksville, TN – The Clarksville, TN location of Bridgestone Metalpha U.S.A., Inc. (BMU) announced today that they are planning a $75 million expansion to their site in the Clarksville-Montgomery County Corporate Business Park. This location serves as the US Corporate Headquarters for steel cord production.
"Existing Tennessee businesses, like Bridgestone Metalpha in Clarksville, are the foundation on which our economic development success stories are built, and I congratulate the company on its expansion," said Bill Hagerty, Commissioner of the Tennessee Department of Economic and Community Development. "Through a coordinated and collaborative effort amongst state and local governments and existing industry, we can achieve Gov. Bill Haslam's goal of making Tennessee the No. 1 location in the Southeast for high quality jobs." «Read the rest of this article»
Jobs4TN Plan Includes Four Key Strategies; ECD to Reduce Staff by 35 percent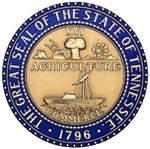 Nashville, TN – Bill Haslam and Economic and Community Development Commissioner (ECD) Bill Hagerty today announced the Jobs4TN plan, which lays out the administration's economic development strategy resulting from a top-to-bottom review of the department.  «Read the rest of this article»