Topic: Bill Haslam
109th General Assembly's First Half Concludes with Major Conservative Accomplishments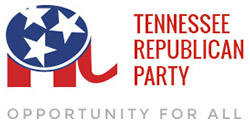 Nashville, TN – With the final debate over, the 109th General Assembly has concluded its work for the first regular session. The closing comes with a number of legislative victories Republicans can be proud of.
"We've just witnessed a session of success," stated Tennessee Republican Party Chairman Ryan Haynes. "Whether it is the conservative fiscal stewardship of our state, educational reforms that keep us on the path of achievement, or a number of bills to enhance the freedom Tennesseans expect—our state is moving ahead. Governor Haslam continues to show why he's garnered the reputation of a dynamic reformer-in-chief and together, with Lieutenant Governor Ramsey and Speaker Harwell, the leadership of our state has never been stronger." «Read the rest of this article»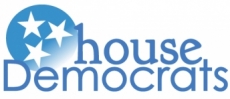 Nashville, TN – Tennessee House Democrats yesterday introduced and fought for legislation that would reaffirm the state's commitment to property tax relief for the disabled, veterans and seniors. The proposed amendment was filed in response to HB1197, sponsored by Oak Ridge Representative John Ragan.
The sponsor conceded that the bill significantly cuts a program of property tax relief for veterans, the disabled and seniors. Democratic caucus members fought against the bill and the cuts. «Read the rest of this article»
Budget cuts taxes, fully funds education, moves an additional $73.5 million to Rainy Day Fund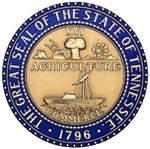 Nashville, TN – In the final few days of this year's legislative session, the House of Representatives passed Tennessee's annual budget with an 80 – 12 vote. The bill's passage was the culmination of months of tireless work crafting a fiscally responsible and balanced budget.
The $33.3 billion budget cuts taxes, puts $73.5 million in the state's Rainy Day Fund, improves our educational system, and provides an even better environment for businesses to grow and for jobs to flourish.
«Read the rest of this article»
Two Firework Shows and Opening Night Ceremonies Kick Off Sounds' 2015 Home Season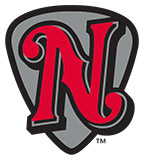 Nashville, TN – The Nashville Sounds open their 2015 home schedule at First Tennessee Park on Friday, April 17th and will play host to the Colorado Springs Sky Sox (Triple-A Brewers) and Oklahoma City Dodgers (Triple-A Dodgers).
The eight-game homestand will be highlighted by a pair of Fox 17 Friday Night Firework shows, several giveaways and an Opening Night with all the bells and whistles.
«Read the rest of this article»
Written by Curtis Johnson
Tennessee State Representative for 68th District
Speaker Pro Tempore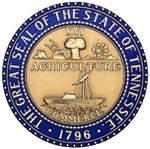 Nashville, TN – Republicans in the House have spent a great deal of time this legislative session focusing on bills to assist veterans and currently serving military personnel in Tennessee.  Building on legislation passed over the last several General Assemblies, the House hopes to continue finding ways to make life easier for military members and their families in the state.
One bill from this year, House Bill 8, will ensure high school students that train between their junior and senior year in the National Guard or go to advanced training after their senior year will still remain eligible for the state's Tennessee Promise program.
«Read the rest of this article»
Services to Military Families with Exceptional Family members proposal also advances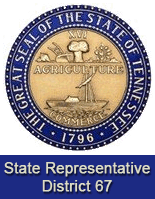 Nashville, TN – Legislation to declare September 18th each year as Carbon Monoxide Awareness Day passed by the House of Representatives on Monday, March 30th, and is now headed to the Governor for his signature. Senator Mark Green (R-Clarksville) was the Senate sponsor.
"Declaring September 18th as Carbon Monoxide Awareness Day, in perpetuity, was the brainchild of Skylar Hughes, a former student of Katy Over, one of the Bikers Who Care who tragically lost their lives on that fateful day," Tennessee State Representative Joe Pitts said.
«Read the rest of this article»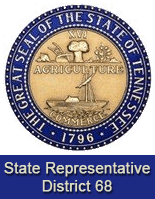 Nashville, TN – Speaker Pro Tempore Curtis Johnson (R-Clarksville) announced today that a local circuit court judge will be added in the 19th Judicial District, which encompasses Montgomery County and Robertson County. The funding for the additional judge will be included in Tennessee Governor Bill Haslam's annual budget, unveiled today.
"I sincerely appreciate the Governor recognizing the need for an additional judge in our region," said Johnson. "The 19th Judicial District has the heaviest caseload in relation to the amount of judges we currently have, and this position is an important factor in ensuring the process is efficient and effective. I am proud to have worked with Governor Haslam on this issue."
«Read the rest of this article»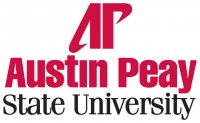 Clarksville, TN – The weather, which has been so abrasive these last few months, turned pleasant on Monday morning as people made their way into the Austin Peay State University Music/Mass Communication Building.
Instead of lingering under that clear, warm sky, hundreds of well-wishers eagerly filed into the windowless Mabry Concert Hall to watch Dr. Alisa White officially become the University's tenth president.
"Dr. White, we're thrilled you're here," Tennessee Governor Bill Haslam said during the ceremony. "We can't think of a more important time to be involved in higher education or a more important university."
«Read the rest of this article»
Event to encourage Adults to Sign Up for Tennessee Reconnect

Clarksville, TN – Tennessee College of Applied Technology – Dickson and Clarksville Campuses will host an open house from 10:00am – 2:00pm on Saturday, March 28th, for area adults to sign up for the Tennessee Reconnect grant, a new program that allows Tennesseans to attend a technical college tuition free.
The event is designed to encourage adults to enroll in The Tennessee Reconnect program, Tennessee Governor Bill Haslam's initiative to provide eligible adults the opportunity to earn a diploma or certificate at a Tennessee College of Applied Technology (TCAT) free of tuition and mandatory fees.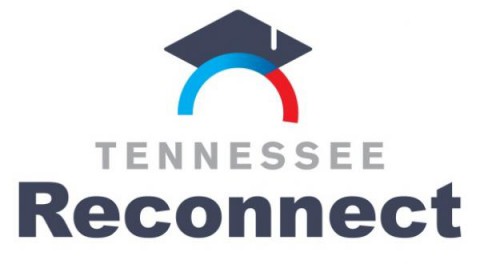 «Read the rest of this article»
Program to recognize communities that show commitment to healthy living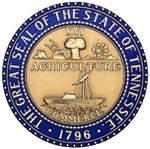 Nashville, TN – Tennessee Governor Bill Haslam and Governor's Foundation for Health and Wellness CEO Rick Johnson, joined by representatives from nine cities and counties across the state, today launched Healthier Tennessee Communities, a coordinated initiative supporting physical activity, healthy eating and tobacco abstinence at the local level.
The Governor's Foundation for Health and Wellness has focused on developing and introducing effective tools for individuals, workplaces and faith congregations.
«Read the rest of this article»