Topic: Bill Haslam

Nashville, TN – Tennessee Governor Bill Haslam announced that Tennessee will receive a $7.9 million grant from the Federal Communications Commission (FCC) to expand the Tennessee Telehealth Network (TTN) to an additional 400 facilities and make health care services more readily available to Tennesseans in rural and underserved communities.
TTN is a program of the non-profit Community Health Network (CHN), whose 62 clinics and the Tennessee Primary Care Association make telehealth technology accessible to rural Tennessee health care providers.
«Read the rest of this article»

Nashville, TN – Tennessee Governor Bill Haslam has released the following statement regarding the terrorist attacks in Paris and the placement of Syrian refugees:
"As we mourn the loss of innocent life from Friday's horrific and cowardly attacks in Paris, these terrible events have once again shown us that the threat of Islamic terrorism knows no boundaries and recognizes no borders. We as a state must do everything we can to provide Tennesseans the safe environment to live, work and raise a family that so many across the world seek."
«Read the rest of this article»
Five Military Veteran State Employees Honored for Exemplary Service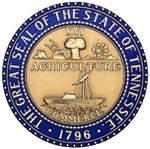 Nashville, TN – Tennessee Governor Bill Haslam and First Lady Crissy Haslam today joined Tennessee Department of Veterans Services Commissioner Many-Bears Grinder and Colonel Jimmie Cole from the Tennessee Military Department to recognize five veteran state employees and more than 506,000 Tennessee veterans of all ages and eras.
The Governor's Veterans Day event was held at the Tennessee Tower Plaza in downtown Nashville.
"It's an honor to celebrate these veterans and the contributions they make to state government," Haslam said. "There are nearly 3,000 veterans working for the state, and we are grateful for their military service and their service to Tennessee."
«Read the rest of this article»
Clarksville, TN – In the 2015-16 budget, Clarksville Mayor McMillan proposed a special revenue fund created from a small portion of the local option sales tax dollars the City of Clarksville receives each year.
That proposal was included in the budget that the Council adopted in July. The purpose of this special revenue fund was to provide money to deal with one of the biggest issues people in Clarksville are interested in: roads.
«Read the rest of this article»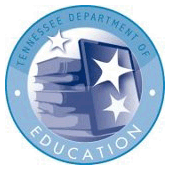 Nashville, TN – Tennessee Governor Bill Haslam today announced Tennessee students are still the fastest improving in the nation since 2011 according to the 2015 National Assessment of Educational Progress (NAEP), commonly known as the Nation's Report Card.
Tennessee also rose to the top half of states in fourth grade math, ranking 25th – the first time Tennessee has ever ranked in the top half of states in any subject or grade.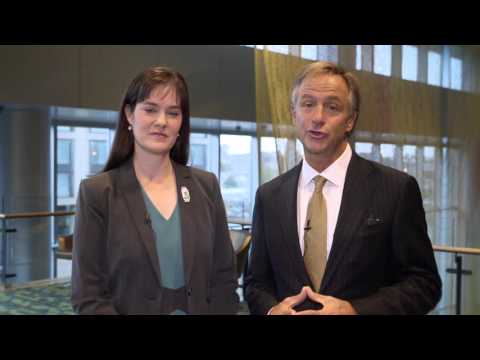 «Read the rest of this article»
Vacancy created when Tennessee General Assembly established additional Court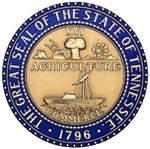 Nashville, TN – Tennessee Governor Bill Haslam has appointed Jill Bartee Ayers of Clarksville as Circuit Court Judge for Division IV of the 19th Judicial District, a position created by the Tennessee General Assembly earlier this year. The 19th Judicial District serves Montgomery County and Robertson County.
"We are fortunate to have someone with Jill's legal experience to fill this important position," Haslam said. "Citizens of the 19th Judicial District will be well served by her appointment."
«Read the rest of this article»
Flu Vaccines Now Available Statewide

Johnson City, TN – Tennessee Governor Bill Haslam rolled up his sleeve today in Johnson City for his annual flu shot. In doing so, the governor took an important step to protect himself, his friends, family members and others from getting influenza.
During a mid-day stop at the Tennessee Department of Health Northeast Regional Health Office, Governor Haslam said he hoped more Tennesseans would be vaccinated soon so they can reduce their risks of getting the flu themselves or possibly transmitting it to others.
«Read the rest of this article»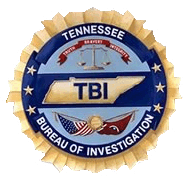 Chattanooga, TN – The Tennessee Bureau of Investigation announced results of a two-part operation to combat human trafficking in Tennessee.  "Operation Someone Like Me" was conducted in Chattanooga during four days in September and October and is the third operation of its kind in the state between the TBI and partner agencies to help identify, investigate and prosecute trafficking and rescue victims.
With the partnership of the Chattanooga Police Department, End Slavery Tennessee, and Second Life Chattanooga, TBI Agents and intelligence analysts embarked on an undercover operation to identify potential victims of trafficking, arrest those seeking to purchase illicit sex, and learn more about the specific nuances of this type of crime. «Read the rest of this article»
2-year-old Joseph Bankston was killed October 4th

Clarksville, TN – On October 4th, 2015, an unknown person entered a Princeton Drive home shooting Brandon Jiminez several times and intentionally shooting and killing 2-year-old Joseph Bankston.
Yesterday District Attorney John Carney contacted Governor Haslam's office and requested a reward be issued for information leading to the arrest and conviction of the person or persons responsible for this murder. Governor Bill Haslam immediately issued a reward in the amount of $15,000.00.
«Read the rest of this article»
15,830 Students Utilizing Tennessee Promise Benefits This Fall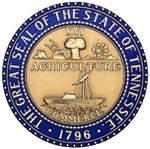 Nashville, TN – Tennessee Governor Bill Haslam today encouraged high school seniors to apply for the Tennessee Promise, Tennessee's groundbreaking scholarship and mentorship program that provides high school graduates last-dollar scholarships to attend two years of community or technical college free of tuition and fees. The deadline for applications is November 2nd.
According to the Tennessee Student Assistance Corporation (TSAC), 15,830 students from the graduating high school class of 2015 are utilizing Tennessee Promise benefits this fall, which is the first year of implementation.
«Read the rest of this article»