Topic: Bill Haslam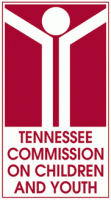 Nashville, TN – Tennessee is 36th this year in the annual KIDS COUNT National Data Book ranking on child well-being, better than its 39th ranking in 2013. The state is among the five states with the biggest improvements in overall rankings from 2013 to 2014.
The Data Book rates states on four domains: Economic Well-Being, Education, Health, and Family and Community. Each domain is comprised of four measures. When the most recently available data were compared to those from 2005, Tennessee improved on 10 of the 16 measures; worsened on five and remained the same on one, paralleling national changes.
«Read the rest of this article»
DHS excels in program integrity and customer service measures

Nashville, TN - The Tennessee Department of Human Services (DHS) has been recognized by the United States Department of Agriculture (USDA) for high performance in the Supplemental Nutrition Assistance Program (SNAP).
According to the USDA, for the first time in DHS history, it has been recognized as No. 1 in the nation for most improvement in Case and Procedural Error Rate (CAPER), a measurement directly related to improvement in efficiency and customer service.Tennessee's CAPER rate decreased from 46.28 percent in FY 2012 to 23.51 percent in FY 2013. This rate also falls below the national average of 25.25 percent. «Read the rest of this article»
Approximately 2,000 additional jobs to be created
Wolfsburg, Germany – Within the framework of its Strategy 2018 plan, the Volkswagen Group is expanding its industrial footprint in the US. The Board of Directors of Volkswagen Group of America has decided to award the production of the new midsize SUV to the Chattanooga plant in Tennessee.
The Group will be investing a total of approximately US$900 million (€643 million) in the production of a newly developed, seven-passenger SUV, and creating 2,000 additional jobs in the US. About US$600 million (€432 million) will be invested in Tennessee.
«Read the rest of this article»
Expansion to Produce New Midsize SUV Line
Automotive Manufacturer to Invest $600 Million, Create 2,000 New Jobs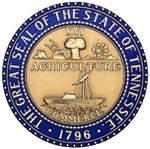 Nashville, TN – Tennessee Governor Bill Haslam and Volkswagen Group of America officials announced today the company will expand its sole U.S. manufacturing facility in Chattanooga, Tennessee.
Volkswagen will add an additional manufacturing line and create the National Research & Development and Planning Center of Volkswagen Group of America. Volkswagen's total global investment for the expansion will be $900 million, with $600 million invested in Tennessee and 2,000 new jobs being created in Hamilton County.
«Read the rest of this article»
Since 2011, more than 100,000 additional students are on grade level in math

Nashville, TN – Tennessee Governor Bill Haslam and Department of Education Commissioner Kevin Huffman today announced Tennessee students made gains in the majority of the state's 31 grade and subject-level tests.
The biggest increases seen in the 2013-2014 Tennessee Comprehensive Assessment Program (TCAP) results were in high school, where students made gains on five of seven high school tests. The 2014 results mark the second year of strong growth in a row at the high school level.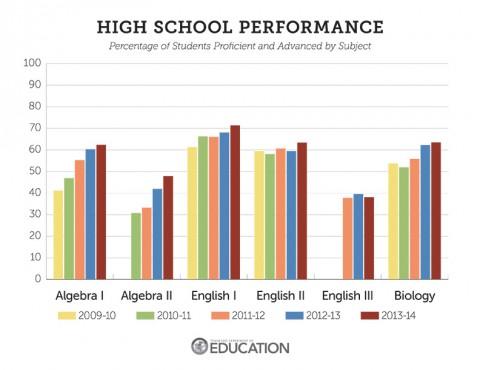 «Read the rest of this article»

Nashville, TN – The Tennessee Neonatal Abstinence Syndrome Subcabinet is providing useful information to health care providers and patients about recent changes to state laws and rules related to babies that are born dependent on drugs.
Neonatal Abstinence Syndrome, or NAS, occurs when a baby receives certain drugs, primarily narcotics, through the umbilical cord and is abruptly cut off from that supply at birth and then experiences a variety of withdrawal symptoms. «Read the rest of this article»
Diverse panel highly qualified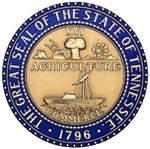 Nashville, TN – Tennessee Governor Bill Haslam has appointed a special Tennessee Supreme Court to hear a case from which four Supreme Court justices have recused themselves.
The highly qualified and diverse appointees represent the three grand divisions of Tennessee.
The special court appointees are:
«Read the rest of this article»
Austin Peay State University could see a 5.6 percent Maintenance Fee/Tuition Increase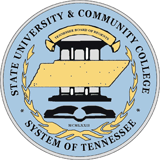 Nashville, TN – The Tennessee Board of Regents Committee on Finance and Business Operations today recommended an increase in tuition and fees at all but one of its institutions this year.
Committee members noted that had the state been in a position to fund the outcomes in the new funding formula, the recommended TBR rate increases would be roughly half of what they approved.
If the Board approves the committee's actions at its quarterly meeting tomorrow, hourly maintenance fees/tuition will increase 5.8 percent at the 13 community colleges across the state, 8.5 percent at the 27 Tennessee Colleges of Applied Technology, and ranging from 0 to 6.9 percent at the six TBR universities. The University of Memphis had requested permission not to increase maintenance fees/tuition. «Read the rest of this article»

Nashville, TN – Many students across Tennessee are enjoying their summer break. But it won't be long before the bell rings for the new school year, and it's never too early to think about school immunizations. Tennessee students are required to have a number of immunizations for school attendance.
"Getting vaccinated is so important to help protect all of us from infectious diseases," said Kelly Moore, MD, MPH, director of the Tennessee Immunization Program. "Making sure your children have their required vaccinations is a good way to help ensure students won't be out of the classroom due to a preventable illness."
«Read the rest of this article»
Governor proclaims day in tribute to the Safety and dignity of Seniors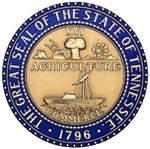 Nashville, TN – Each day the state's elderly population grows, and with it, the heightened risk of abuse, neglect and financial exploitation upon this vulnerable group.
In recognition of World Elder Abuse Awareness Day (WEAAD), Tennessee Governor Bill Haslam has issued a proclamation acknowledging the day and urging Tennesseans "to work to prevent abuse, neglect and exploitation of elderly Tennesseans and to raise awareness and prevention around all people affected by this devastating crime." «Read the rest of this article»