Topic: Bill Haslam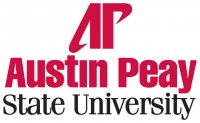 Clarksville, TN – The weather, which has been so abrasive these last few months, turned pleasant on Monday morning as people made their way into the Austin Peay State University Music/Mass Communication Building.
Instead of lingering under that clear, warm sky, hundreds of well-wishers eagerly filed into the windowless Mabry Concert Hall to watch Dr. Alisa White officially become the University's tenth president.
"Dr. White, we're thrilled you're here," Tennessee Governor Bill Haslam said during the ceremony. "We can't think of a more important time to be involved in higher education or a more important university."
«Read the rest of this article»
Event to encourage Adults to Sign Up for Tennessee Reconnect

Clarksville, TN – Tennessee College of Applied Technology – Dickson and Clarksville Campuses will host an open house from 10:00am – 2:00pm on Saturday, March 28th, for area adults to sign up for the Tennessee Reconnect grant, a new program that allows Tennesseans to attend a technical college tuition free.
The event is designed to encourage adults to enroll in The Tennessee Reconnect program, Tennessee Governor Bill Haslam's initiative to provide eligible adults the opportunity to earn a diploma or certificate at a Tennessee College of Applied Technology (TCAT) free of tuition and mandatory fees.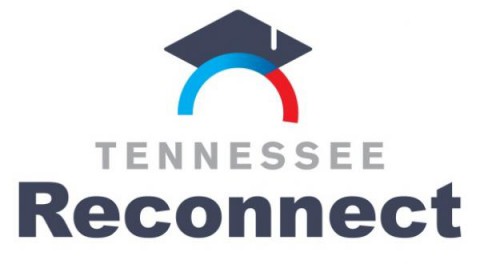 «Read the rest of this article»
Program to recognize communities that show commitment to healthy living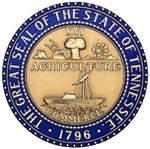 Nashville, TN – Tennessee Governor Bill Haslam and Governor's Foundation for Health and Wellness CEO Rick Johnson, joined by representatives from nine cities and counties across the state, today launched Healthier Tennessee Communities, a coordinated initiative supporting physical activity, healthy eating and tobacco abstinence at the local level.
The Governor's Foundation for Health and Wellness has focused on developing and introducing effective tools for individuals, workplaces and faith congregations.
«Read the rest of this article»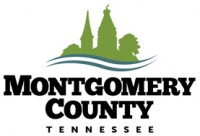 Montgomery County – The Montgomery County Health Department has earned Level 1 Recognition in the annual Excellence in Tennessee recognition program administered by the Tennessee Center for Performance Excellence (TNCPE).
TNCPE is Tennessee's only statewide quality program and is patterned on the Baldrige Performance Excellence Program, the national standard for recognizing performance excellence through innovation, improvement, and visionary leadership. «Read the rest of this article»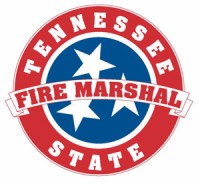 Nashville, TN – Swimmers and boaters can be assured of increased safety at Tennessee's public marinas and docks thanks to new regulations that took effect January 1st.
Approved last year by the Tennessee General Assembly and signed into law May 16th, 2014 by Tennessee Governor Bill Haslam, Senate Bill No. 1954/House Bill No. 1892 – known as the Noah Dean and Nate Act – makes it mandatory that State Fire Marshal's Office (SFMO) inspectors examine the electrical wiring and equipment of all Tennessee public marinas and docks. «Read the rest of this article»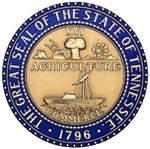 Nashville, TN – Over the last several weeks, state departments have presented their budget proposals to the various legislative committees within the House.
The presentations allow legislators to hear directly from executive branch officials and get important questions answered before voting on the overall state budget, which is typically one of the last items of business before the General Assembly adjourns for the year. «Read the rest of this article»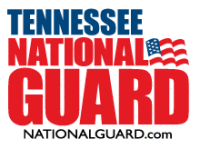 Nashville, TN – Late on Presidents Day 2015, 19 members of the Tennessee Army National Guard's 194th Engineer Brigade, equipped with High Mobility Multipurpose Wheeled Vehicles (HMMWV's), were called out to perform health and wellness checks on motorists in response to rapidly deteriorating road conditions on two major interstates.
That was two weeks ago, and today, Tennessee Army and Air Guard personnel are still at work aiding state and local responders in efforts to recover from a severe winter storm that swept across the state in two waves.
«Read the rest of this article»
Bills include last-dollar scholarships to community college for adult learners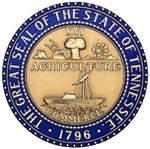 Nashville, TN – Tennessee Governor Bill Haslam today filed legislation that is reflected in his FY 2015-16 budget proposal. The bills are a result of the governor's continued focus on more Tennesseans earning a post-secondary credential, supporting teachers across the state and building a more customer-focused, efficient and effective state government.
"These legislative proposals build on the Drive to 55, our effort to raise the percentage of Tennesseans with a degree or certificate beyond high school from 32 to 55 by the year 2025.  We know that just reaching high school graduates won't be enough to reach our goal, so we're specifically looking to get adults with some college credit to go back and earn their degree," Haslam said.
«Read the rest of this article»
Governor's budget proposal prioritizes K-12 and higher education, jobs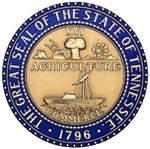 Nashville, TN – Tennessee Governor Bill Haslam tonight delivered his 2015 State of the State and Budget address before a joint session of the 109th General Assembly in the House Chamber.
During the speech, he promised to move "full speed ahead" in serving Tennessee taxpayers and highlighted many of the state's successes.
"I stand here tonight to tell you that the state of our state is enviable in many ways," Haslam said. "There are a lot of good things happening in Tennessee, and they're being recognized in significant ways across the country."
«Read the rest of this article»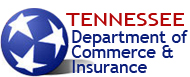 Nashville, TN – The Tennessee Department of Commerce and Insurance (TDCI) today officially unveiled the One Stop licensing database which streamlines how customers can apply, renew and verify their licenses.
One Stop is a customer-friendly and efficient online resource where professionals can download vital documents needed to obtain or renew their licenses. One Stop also creates more transparency because it creates a new way to verify licensees' current information, allowing consumers to make more informed choices.  «Read the rest of this article»