Topic: Bill Haslam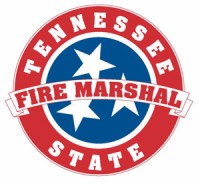 Nashville, TN — As families gather to celebrate Thanksgiving Day this week, the occasion marks the two-year anniversary of the launch of the State Fire Marshal's Office "Get Alarmed Tennessee" smoke-alarm distribution program, which has helped create the single largest fire mortality rate reduction in state history.
On November 27th, 2012, the State Fire Marshal's Office began the "Get Alarmed Tennessee" program by giving the program's first 10-year sealed battery smoke alarms to the Elizabethton Fire Department in Elizabethton,Tennessee. «Read the rest of this article»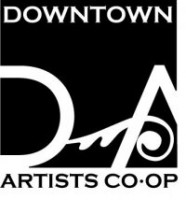 Clarksville, TN – Two of Clarksville's Downtown Artists' Co-op artists have been chosen to prepare holiday ornaments representing the state's parks for the main tree at the Governor's Mansion.
The artists are: Judy Morgan who painted the ornament representing Dunbar Cave and Lynne Griffey who's created Port Royal's piece.
The ornaments are hand-painted pieces of art showcasing each park's unique character.
«Read the rest of this article»
Tennessee made historic academic progress during governor's first term in office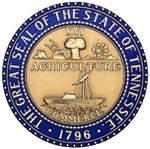 Nashville, TN – Tennessee Governor Bill Haslam today announced that Kevin Huffman, commissioner of the Department of Education, will be departing the administration to move into the private sector.
"Improving education in Tennessee has been a top priority for our administration, and having someone of Kevin's caliber to lead the charge during this time of significant progress has made a difference," Haslam said. "I am very grateful for his commitment to our students, educators and parents, and I wish him well as he continues his commitment to education."
«Read the rest of this article»
Report outlines initiatives to encourage veteran success in Tennessee higher education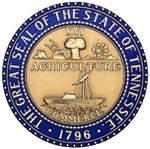 Nashville, TN – Tennessee Governor Bill Haslam today unveiled a report by the Governor's Veterans Education Task Force outlining ways to improve higher education opportunities for returning veterans.
Recommendations made by the task force are: support standardized, statewide training for campus leaders on veteran education practices; provide opportunities for colleges and universities to compete for funding veteran-focused initiatives; and establish a comprehensive veteran education web-portal.
«Read the rest of this article»
Encourages public input on state standards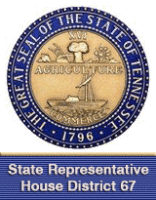 Nashville, TN – Tennessee Governor Bill Haslam today unveiled a website, https://apps.tn.gov/tcas/ , where Tennesseans can review and comment on the state's current K-12 academic standards.
Academic standards set grade-specific goals that define what students are expected to know and be able to do by the end of a given grade or course.
There are more than 1,100 for English language arts (ELA) and more than 900 for mathematics in Tennessee.
"There has been considerable concern about Common Core State Standards, currently in place state-wide," said Tennessee State Representative Joe Pitts (D-Clarksville). "The standards do offer some advantages for students and our public education system, but the quick roll-out did not, among other issues, allow time for educators, students and parents to understand how they work." «Read the rest of this article»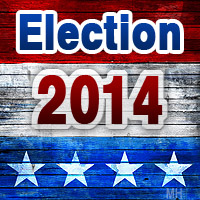 Clarksville, TN – Across Tennessee yesterday, the voters went to the polls to select their representatives for a variety of Federal, State, and Local offices. In Montgomery County voters cast ballots for the Tennessee Governor, U.S. Senator, a Congressman , three Tennessee House seats, the Clarksville City Mayor, and half of the city council seats. Voters also cast ballots on 4 seperate Amendments to the Tennessee Constitution, and a local referendum on allowing retail food stores to offer sell wine in Clarksville; all were approved. Voter turnout was exceptionally low with just 8.09% of the voters choosing to cast ballots in Montgomery county.
In a hard-fought race to become the next Mayor of the city of Clarksville, current Mayor Kim McMillan was reelected with 46.47% of the vote. Challengers Bill Summers and Jeff Burkart split 53.45% of the vote.
«Read the rest of this article»
Nashville, TN – Tennessee needs at least $38.8 billion of public infrastructure improvements during the five-year period of 2012-2017 according to a new report by the Tennessee Advisory Commission on Intergovernmental Relations (TACIR).
The need for public infrastructure improvements, as reported by state and local officials, is up $1.3 billion (3.5%) compared with the year before. «Read the rest of this article»
Hankook Tire broke ground for the new Tennessee Plant as the first U.S.-based production facility, expected to be completed by 2016.

Clarksville, TN – Hankook Tire, the leading and one of the fastest growing tire companies in the world, held a groundbreaking ceremony today for its new United States plant based in Clarksville, Tennessee.
The Tennessee Plant is Hankook Tire's eighth global production base and the first U.S.-based facility. Tennessee Governor, Bill Haslam and various local and state officials as well as media representatives.
«Read the rest of this article»
Governor lauds Tennessee's member-owned organizations during Co-op Month in October

Nashville, TN – October is Cooperative Month in Tennessee, and proclamation signed by Governor Bill Haslam deeming it as such heaps high praise on the approximately 200 member-owned organizations that employ more than 6,000 individuals, impact our state's economy by more than $1 billion, and provide a wide array of products and services to member-owners.
"Today, more than 75 percent of Tennessee's rural residents are served by a cooperative," the governor said.
«Read the rest of this article»
Falls Prevention Awareness Day is September 23rd, 2014

Nashville, TN – A simple fall may be just a nuisance for many people, but for a senior adult it can be a matter of life or death.
Tennessee Governor Bill Haslam has declared September 23rd, 2014 as Falls Prevention Awareness Day to promote simple ways to prevent and reduce falls among older adults. «Read the rest of this article»