Topic: Bill Haslam
Murfreesboro and Knoxville recognized Nationally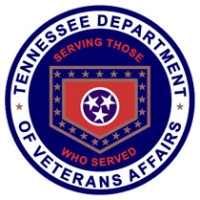 Nashville, TN – Tennessee Department of Veterans Affairs Commissioner Many-Bears Grinder joins the Tennessee State Veterans Homes (TSVH) Board in celebrating the announcement from U.S. News & World Report 2014 which names the Tennessee State Veterans Homes in Knoxville and Murfreesboro among the best in the country.
U.S. News and World Report rated more than 16,000 nursing homes using data research on nursing home safety, health inspection and staffing.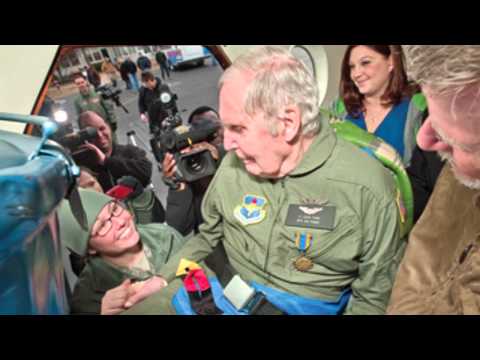 «Read the rest of this article»
United Way joins Governor Bill Haslam, Mayor Karl Dean in National Effort, Encourages Tennesseans to Save

Nashville, TN – United Way of Metropolitan Nashville will join the University of Tennessee Extension, Tennessee Department of Financial Institutions, Tennessee Financial Education Commission, and more than 1,000 non-profit, government, and corporate organizations in America Saves Week, February 24th – March 1st, 2014. America Saves Week is a national effort to encourage consumers to be more conscientious with saving their money.
Mayor Dean recently issued a proclamation for the occasion, stating that "many Nashvillians do not have a savings strategy for life's necessities and expenses." «Read the rest of this article»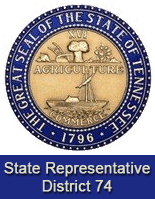 Nashville, TN – On February 3rd, Tennessee Governor Bill Haslam delivered his fourth State of the State address to the legislature.
The highlight of the speech was the Governor's plan to revive – and expand – a proposal from former Governor Bredesen to offer free college tuition to graduating high school seniors going to community or technical colleges.
In 2007, Governor Bredesen proposed using lottery funds to guarantee a free community or technical college degree for any graduating senior with a 'C' average or higher. The plan ultimately failed to receive the support of the Republicans in the State Senate. «Read the rest of this article»
Boyd Played Key Roles in Developing Drive to 55, Tennessee Promise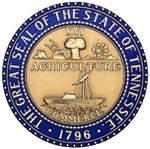 Nashville, TN – Tennessee Governor Bill Haslam has announced the appointment of Randy Boyd of Knoxville to the Tennessee Higher Education Commission (THEC).
For the past year, Boyd has served as a full-time, unpaid special advisor to the governor for higher education, focusing on the "Drive to 55" initiative to bring the percentage of Tennesseans with college degrees or certifications to 55 percent by the year 2025.
«Read the rest of this article»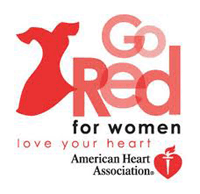 Nashville, TN – If you're "seeing red" this week, it's a good thing! Red is the color of the week and beyond, marking American Heart Month and the American Heart Association's Go Red For Women movement.
National Wear Red Day is this Friday, February 7th, a day when everyone wears red to support women's fight against heart disease, their No. 1 killer. More women die of heart disease than all forms of cancer combined.  In Tennessee, about 9000 women die each year from cardiovascular disease. Yet up to 80% of cardiovascular disease is preventable through healthy living choices we make every day.
«Read the rest of this article»
Proposes free community and technology college education to every graduating senior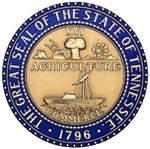 Nashville, TN – During his fourth annual State of the State address before the General Assembly, Tennessee Governor Bill Haslam tonight introduced the "Tennessee Promise."
The historic proposal commits to providing on a continuing basis two years of community college or a college of applied technology (TCAT) absolutely free of tuition and fees to graduating high school seniors.
"Through the Tennessee Promise, we are fighting the rising cost of higher education, and we are raising our expectations as a state," Haslam said.  "We are committed to making a clear statement to families that education beyond high school is a priority in the state of Tennessee."
«Read the rest of this article»
Bill will let people of Tennessee decide what is best for local communities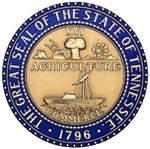 Nashville, TN – After nearly two hours of debate from both sides of the issue, Tennessee State Representative Matthew Hill (R–Jonesborough) voted in favor of legislation making local communities the authoritative voice on wine in grocery store sales across the state.
"As I have said from the beginning, I take the legislative process very seriously and believe our committee system is in place to allow lawmakers on both sides of an issue the opportunity to thoroughly debate ideas in an open and transparent environment," said Representative Hill. «Read the rest of this article»
Proposal aims to reduce production without inconveniencing majority of consumers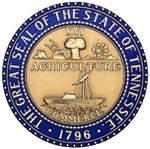 Nashville, TN – Tennessee Governor Bill Haslam today announced legislation to reduce the growing problem of methamphetamine production in Tennessee.
The goal of the Tennessee Anti-Meth Production (TAMP) Act is to limit access to pseudoephedrine or ephedrine products to those who are using it illegally while not overburdening law-abiding Tennesseans who need temporary cold and sinus relief.
«Read the rest of this article»
Hankook Tire Company Ltd in Montgomery County Tops the Jobs list in Tennessee with 1,800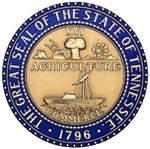 Nashville, TN – Tennessee is the "2013 State of the Year," according to Business Facilities magazine, a national economic development publication.
Tennessee's top five economic development projects created a total of 6,900 jobs, $3.2 billion in capital investment and included seven expansions and three new recruitments. The magazine picked the state after evaluating the top five projects for the number of jobs created and amount of capital invested from October 1st, 2012 through October 31st, 2013. «Read the rest of this article»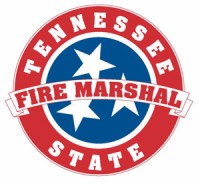 Nashville, TN – The Tennessee State Fire Marshal's Office is recognizing the statewide winners of the 2013 Fire Prevention Poster Contest and the 2013 Public Fire Educator of the Year. The winners will be honored at an awards banquet on January 25, 2014 at the Tennessee Fire and Codes Academy.
Each year, the Tennessee State Fire Marshal's Office holds a poster contest in an effort to raise fire safety awareness for one of Tennessee's most vulnerable groups, our children. «Read the rest of this article»