Topic: Bill Haslam
15,830 Students Utilizing Tennessee Promise Benefits This Fall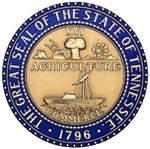 Nashville, TN – Tennessee Governor Bill Haslam today encouraged high school seniors to apply for the Tennessee Promise, Tennessee's groundbreaking scholarship and mentorship program that provides high school graduates last-dollar scholarships to attend two years of community or technical college free of tuition and fees. The deadline for applications is November 2nd.
According to the Tennessee Student Assistance Corporation (TSAC), 15,830 students from the graduating high school class of 2015 are utilizing Tennessee Promise benefits this fall, which is the first year of implementation.
«Read the rest of this article»
Prestigious honor awarded to two television commercials communicating the consequences of violating tougher meth laws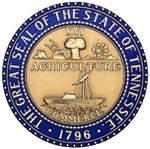 Nashville, TN – An anti-methamphetamine communications campaign created by the Governor's Public Safety Subcabinet has earned three prestigious national advertising awards. The Telly Awards honor two television commercials included in the campaign, which was part of Tennessee Governor Bill Haslam's first term public safety action plan.
"The purpose of the campaign was to communicate the consequences of violating tougher meth laws passed under Governor Haslam's administration. The new legislation enacted stiffer penalties for manufacturing meth in the presence of children and for purchasing pseudoephedrine for unlawful purposes," Department of Safety and Homeland Security Commissioner Bill Gibbons said. Gibbons chairs the subcabinet.
«Read the rest of this article»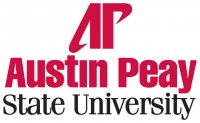 Clarksville, TN – At Kenwood High School on Tuesday, 18-year-old Skylar Hughes presented Austin Peay State University President Alisa White with a $25,000 check.
The money, which Skylar helped raise, will fund the Kathryn Watson Over Endowment—a new scholarship, named for Skylar's former teacher, that will be awarded each year to a Kenwood graduate majoring in education at APSU.
«Read the rest of this article»

Nashville, TN – Tennessee Governor Bill Haslam and Economic and Community Development Commissioner Randy Boyd have announced the creation of a Rural Development Task Force that will bring resources together from a wide range of organizations to advance rural communities and economic development throughout Tennessee.
«Read the rest of this article»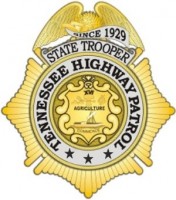 Nashville, TN – The Governor's Highway Safety Office and the Tennessee Highway Patrol have announced a decrease in seat belt use. The new statewide rate has been finalized at 86.2 percent for the month of June. This percentage represents a decrease from the previous usage rate of 87.7 percent.
The observational seat belt survey is performed by the University of Tennessee (Knoxville) Center for Transportation Research. The survey, which is conducted in accordance with federal requirements and standards, is mandated by the National Highway Traffic Safety Administration.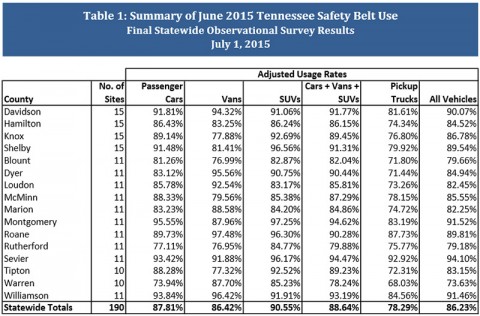 «Read the rest of this article»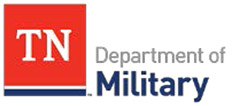 Nashville, TN –  Maj. Gen. Max Haston, Tennessee's Adjutant General, today announced that the Military Department has taken steps to increase the security of its personnel and facilities to include allowing Tennessee Army & Air National Guard members with valid Tennessee State Handgun Carry Permits to carry handguns at State Armories and facilities.
Haston's decision follows Tennessee Governor Bill Haslam's directive, issued earlier this month in the aftermath of the deadly shootings in Chattanooga, to review current Guard personnel who are authorized to be armed in the performance of their duties, and identify and arm Guardsmen where necessary to protect themselves, citizens and Guard facilities. «Read the rest of this article»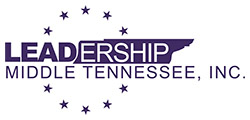 Nashville, TN – Top business and community leaders were recently elected to the board of directors for Leadership Middle Tennessee (LMT), a program whose annual classes of 32-38 citizen leaders are immersed in a 10-month curriculum of county-by-county experiential visits combined with intense study of various facets of Middle Tennessee's economic, social, cultural, educational and lifestyle issues.
«Read the rest of this article»
Nashville, TN – The Tennessee Department of Revenue reminds Tennesseans they can buy certain items without paying sales tax August 7th through August 9th.
During these three days, Tennessee shoppers can save nearly 10 percent on clothing, school supplies and computers, as they prepare for the back-to-school season.
"This holiday offers Tennesseans great savings on important back-to-school items, and I encourage everyone to take advantage of this opportunity," Tennessee Governor Bill Haslam said. «Read the rest of this article»
Tennessee Representative Joe Pitts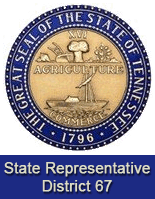 Clarksville, TN – One of the more important issues facing our growing community and our state is the need to improve our transportation infrastructure.  If you drive anywhere in Clarksville-Montgomery County, at any time of day or night, you will find yourself in traffic unlike any I have witnessed during my lifetime in this community.
During my travels around our community this year, and in speaking with various groups, I have mentioned that the Tennessee General Assembly, during our legislative session that ended in April, neglected to enact a plan to improve the transportation system and create a dedicated funding stream to pay for it.  That was one of my regrets during and since the session ended.
«Read the rest of this article»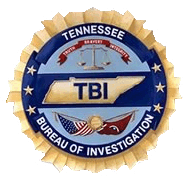 Jackson, TN – Less than a month after a new law went into effect to help identify, investigate, and prosecute human trafficking in Tennessee, Special Agents with the Tennessee Bureau of Investigation joined with partner agencies in West Tennessee to identify and arrest individuals who prey on children.
TBI Agents, including those assigned to TBI's Internet Crimes Against Children Task Force, worked alongside investigators from the Jackson Police Department and the Madison County Sheriff's Office on a multi-day sting operation in Jackson, TN. «Read the rest of this article»