Topic: Bill Haslam
Latest Vanderbilt Poll shows up to two-thirds of registered voters want Insure Tennessee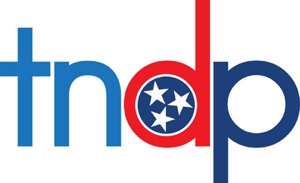 Nashville, TN – With 64 percent of registered voters favoring Insure Tennessee, Democrats will convene a press conference to demand that Republicans be accountable to the people of the state.
They will also call on Tennessee Governor Bill Haslam to call another special session to approve the plan.
«Read the rest of this article»
JOBS4TN allows users to search local Jobs, Share on Social Media, Filter Attributes and Requirements

Nashville, TN – Tennessee Department of Labor and Workforce Development Commissioner Burns Phillips is announcing a new iPhone and Android mobile app that makes finding available Tennessee jobs even easier.
The free mobile application brings thousands of employment opportunities to smart phones with advanced location and sharing features.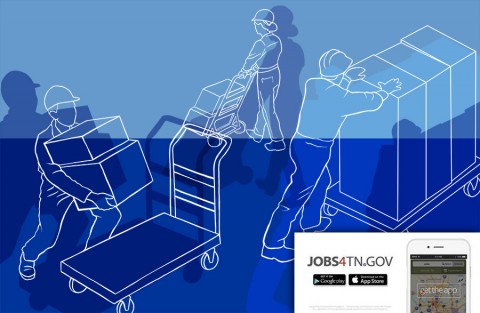 «Read the rest of this article»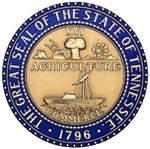 Nashville, TN – Families of those with disabilities are now one step closer to saving more money for medical costs with tax-free earnings.
Yesterday, Tennessee Governor Bill Haslam signed the Tennessee ABLE Act into Law, giving State Treasurer David H. Lillard, Jr. the authority to create and offer tax-advantaged investment plans to help families of those with disabilities save money for a variety of qualifying expenses.
The legislation, passed unanimously by the 109th General Assembly, establishes an Achieving a Better Life Experience (ABLE) Program in accordance with federal legislation.
«Read the rest of this article»
Missing in Action Soldiers Among Those Remembered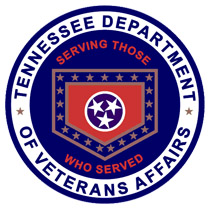 Nashville, TN – Tennessee Governor Bill Haslam joined Tennessee Department of Veterans Services Commissioner Many-Bears Grinder and Major General Terry "Max" Haston of the Tennessee Military Department to pay tribute to three Tennesseans who gave the ultimate sacrifice, including two service members previously missing in action for several decades.
Haslam presented surviving family members with the Honor and Remember Flag and an Iris which is the official state flower.
«Read the rest of this article»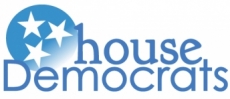 Nashville, TN – The Tennessee House Democratic Caucus supports the release of health insurance premium records to the Nashville Tennessean newspaper and request all insurance premium information be opened up to the media and the public.
Several media outlets had requested the information after the defeat of Insure Tennessee. «Read the rest of this article»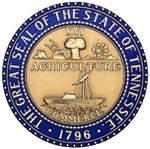 Nashville, TN – Tennessee Governor Bill Haslam has proclaimed May 2015 "Putting Investors First" Month as a way to recognize the importance the investment profession as foundation of a strong and growing state economy.
The proclamation acknowledges the Chartered Financial Analysts (CFA) Societies in Tennessee for their commitment to excellence in the investment profession and for being champions for ethical behavior in investment markets.
«Read the rest of this article»
109th General Assembly's First Half Concludes with Major Conservative Accomplishments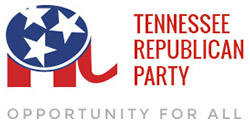 Nashville, TN – With the final debate over, the 109th General Assembly has concluded its work for the first regular session. The closing comes with a number of legislative victories Republicans can be proud of.
"We've just witnessed a session of success," stated Tennessee Republican Party Chairman Ryan Haynes. "Whether it is the conservative fiscal stewardship of our state, educational reforms that keep us on the path of achievement, or a number of bills to enhance the freedom Tennesseans expect—our state is moving ahead. Governor Haslam continues to show why he's garnered the reputation of a dynamic reformer-in-chief and together, with Lieutenant Governor Ramsey and Speaker Harwell, the leadership of our state has never been stronger." «Read the rest of this article»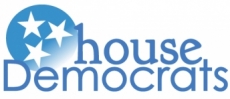 Nashville, TN – Tennessee House Democrats yesterday introduced and fought for legislation that would reaffirm the state's commitment to property tax relief for the disabled, veterans and seniors. The proposed amendment was filed in response to HB1197, sponsored by Oak Ridge Representative John Ragan.
The sponsor conceded that the bill significantly cuts a program of property tax relief for veterans, the disabled and seniors. Democratic caucus members fought against the bill and the cuts. «Read the rest of this article»
Budget cuts taxes, fully funds education, moves an additional $73.5 million to Rainy Day Fund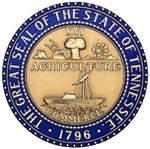 Nashville, TN – In the final few days of this year's legislative session, the House of Representatives passed Tennessee's annual budget with an 80 – 12 vote. The bill's passage was the culmination of months of tireless work crafting a fiscally responsible and balanced budget.
The $33.3 billion budget cuts taxes, puts $73.5 million in the state's Rainy Day Fund, improves our educational system, and provides an even better environment for businesses to grow and for jobs to flourish.
«Read the rest of this article»
Two Firework Shows and Opening Night Ceremonies Kick Off Sounds' 2015 Home Season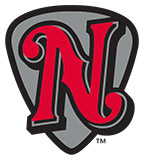 Nashville, TN – The Nashville Sounds open their 2015 home schedule at First Tennessee Park on Friday, April 17th and will play host to the Colorado Springs Sky Sox (Triple-A Brewers) and Oklahoma City Dodgers (Triple-A Dodgers).
The eight-game homestand will be highlighted by a pair of Fox 17 Friday Night Firework shows, several giveaways and an Opening Night with all the bells and whistles.
«Read the rest of this article»