Topic: Bill Summers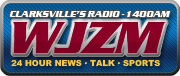 Clarksville, TN – On Saturday, March 1st, Clarksville City Councilman for Ward 10 Bill Summers will be on 1400am WJZM at 9:00am.
Due to the radio station's schedule, it is a taped program so no call-ins will be available.
A Vibrant and Magnetic Downtown District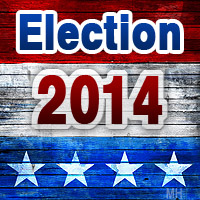 Clarksville, TN – Bill Summers, candidate for Clarksville mayor, is formally announcing his four-step plan for the future of a robust and energetic downtown Clarksville, Tennessee, that will spur economic and social development and encourage citizens to reconnect with their downtown district.
Summers presented his four-step plan to the Downtown Clarksville Association on Thursday, February 13th.  Small business owners in attendance resonated with Summers' vision for the downtown district.
«Read the rest of this article»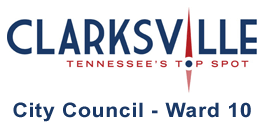 Clarksville, TN – The Clarksville city council met in the usual first of the month regular voting session on Thursday evening. The light agenda resulted in one of the shorter sessions lasting about 35 minutes.
There were a couple of items of note and I have listed another item of interest not connected to the session. «Read the rest of this article»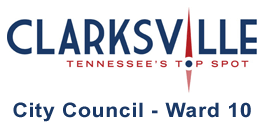 Clarksville, TN – My family and I want to wish each of you a very safe and Happy Thanksgiving!
Please remember that many families will sit down to a Thanksgiving table that may have an empty chair due to a loved one keeping watch over our nation's security or overseas in active combat zones.
«Read the rest of this article»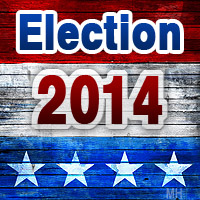 Clarksville, TN – Bill Summers formally announced his candidacy for Mayor of Clarksville Monday evening on the stage of the auditorium in the Customs House Museum.
"Tonight, I am officially announcing to you and all of Clarksville that I am a candidate for the Office of Mayor for the City of Clarksville," Summers announced.
It was the introduction to a speech outlining the aspects of leadership he will bring to the position of Mayor as well as a synopsis of the major issues he will address.
«Read the rest of this article»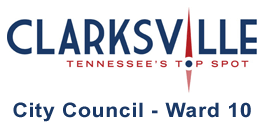 Clarksville, TN – Clarksville City Council representative Kaye Jones and Bill Summers will be host a joint Ward 10 and Ward 11 Town Hall meeting on Wednesday, November 6th, 2013 at 6:30pm.
The location will be the Clarksville Gas & Water Building located at the corner of Madison Street and Richview Drive.  They will go over several topics to include the new proposed rezoning code called R-6. «Read the rest of this article»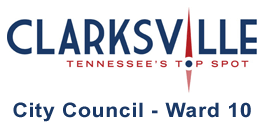 Clarksville, TN – On Monday June 3rd, 2013 at 6:30pm, I will hold a joint community/ward meeting at the Gas and Water building located at the corner of Richview Drive and Madison Street with Councilwoman Kaye Jones of Ward 11.
We will meet in the large conference room that is located in the hallway behind the main entrance (where all the glass doors are) of the Gas and Water building. We will be there to guide you as needed. Please be on time as we usually lock the entrance doors after the meeting starts to ensure building security. «Read the rest of this article»
Clarksville, TN – Qualified nonprofit charitable or civic organizations in Clarksville have an opportunity to seek the City's financial support on a limited basis.
Applications for these funds are due by noon on Friday, April 12th, 2013. «Read the rest of this article»

Clarksville TN -  The start of every new calendar year brings news of great importance to the city of Clarksville.
Who will the mayor appoint to city committees?
Who's in and who's out?
Ever since the beginning of time, coffee shops and office gossipers have waited with "giddy" anticipation on learning just who the mayor likes, and who they don't, and it comes in the form of committee appointments. «Read the rest of this article»

Clarksville TN – The 2013 edition of the Clarksville city council was sworn in this week. They also held their first official meeting of the year. So what's new?
Not much.
Voters had real opportunity to make change this past November, but as we've seen, we say we want change, but we're not willing to vote for it. It's a real curiosity to me that with all the complaining, and the obvious need for something to change, the voters just don't seem to care. Why do we keep putting the same people in office, then gripe about what they're doing? «Read the rest of this article»