Topic: Birth Certificate

Nashville, TN – As the largest holiday shopping event of the year approaches, the Tennessee Department of Safety and Homeland Security's Identity Crimes Unit warns consumers to beware of identity theft during the celebratory season.
Identity theft is the fastest growing crime in America. Last year, for the 12th consecutive year, identity theft led the list of consumer complaints to the Federal Trade Commission (FTC). Eighteen percent of the more than two million complaints filed with the FTC were identity-theft related. «Read the rest of this article»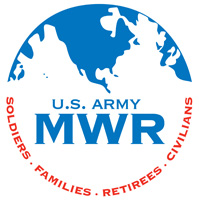 Fort Campbell, KY – Child, Youth and School Services (CYSS) has openings for children age two years through fifth grade. CYSS offers quality care for all ages – take advantage of this great benefit!
You can register for CYSS at Parent Central Services, 5384 Tennessee Avenue. They take appointments and walk-ins Monday through Thursday from 8:00am to 6:00pm. Fridays are by appointment only. «Read the rest of this article»
Event Scheduled For April 14th at Greer Stadium
Nashville Sounds
Nashville, TN – The Nashville Sounds will host a free Major League Baseball® Pitch, Hit & Run™ Competition for area youth on Sunday, April 14th at 1:00pm at Greer Stadium.
Pitch, Hit & Run™ is the Official Skills Competition of Major League Baseball®. This grassroots program is designed to provide youngsters with an opportunity to compete, free of charge, in a competition that recognizes individual excellence in core baseball/softball skills.
«Read the rest of this article»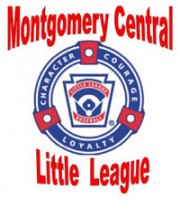 Cunningham, TN – Montgomery Central Little League will be holding Spring Baseball and Softball Registration for boys and girls ages 4-12 on Saturdays, February 16th and February 23rd, 2013.
Registration will be from 9:00am to 2:00pm at the Little League building behind Montgomery Central Elementary School. Montgomery Central Elementary is located at 4011 Highway 49 in Cunningham, TN. «Read the rest of this article»

Clarksville, TN – The weekly Clarksville Parks and Recreation Department Recreation Report provides Clarksvillians with a glimpse at the activities and events that are available from the Parks and Recreation Department for them to enjoy together as a family.
This weeks highlights include:
Nominate a Coach TODAY!
Youth Recreation Leagues – Baseball, Blastball®, Softball and T-ball
Indoor Aquatic Center to host event just for toddlers
Surrender of Clarksville
«Read the rest of this article»

Montgomery County, TN – The Clarksville Montgomery School System will begin taking applications for the 2013-14 CMCSS Voluntary Pre-Kindergarten starting in March.
The applications will be taken on the following dates and school sites from 4:00pm–6:00pm. «Read the rest of this article»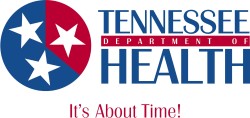 Nashville, TN – Tennessee's modern tradition for the top names for new babies has held out again in 2012, with William and Emma taking the top spots for a second consecutive year as the most popular names given by new Tennessee parents. «Read the rest of this article»
Unit Offers ID Protection Tips to Holiday Shoppers Hitting the Stores and making Internet Purchases

Nashville, TN – The start of the holiday season not only brings excitement to many people, it also brings concern about identity theft to millions of consumers who kicked off the holiday shopping season with Black Friday and Cyber Monday sales.
December is Identity Theft Prevention and Awareness Month and, according to the Federal Trade Commission, it is also the time of year when most identity crime occurs. «Read the rest of this article»
Employers Required To Collect Documents or Use E-Verify Database

Nashville, TN – Tennessee Department of Labor and Workforce Development Commissioner Karla Davis today announced new requirements of all employers in Tennessee to demonstrate that they are hiring and maintaining a legal workforce.
"This online verification process is designed to be convenient for employers and only takes a few minutes to complete. The department can provide assistance to employers who don't have Internet access," said Commissioner Davis. «Read the rest of this article»
A column by State Senator Roy Herron on the requirement that Tennessee residents display a state approved Photo ID before being allowed to cast their ballot in Tennessee elections.
When my 94-year-old mother Mary was born, women were not allowed to vote. But then Tennessee ratified the 19th Amendment, and for seven decades Mother has voted faithfully. This year, my Republican colleagues in the legislature took away that right when they made it harder for her — and as many as 675,000 other Tennesseans — to continue to vote.
Ironically, legislators from the party that supposedly favors less government and more privacy passed a law requiring my mother to obtain a "big-government" photo identity card in order to vote. When the law goes into effect with the March 2012 presidential primary elections, poll workers will no longer accept her voter registration card as sufficient proof of identity. «Read the rest of this article»