Topic: Black Friday
Identity Crimes Unit Offers Tips for Protection

Nashville, TN – The Tennessee Department of Safety and Homeland Security's Identity Crimes Unit urges all citizens to protect themselves against identity crimes, including theft and fraud, this holiday season.
"Millions of shoppers will take advantage of 'Black Friday' or 'Cyber Monday' holiday sales this year. We just want to encourage consumers to take extra precautions to prevent fraudulent use of their personal information," Tennessee Highway Patrol Major Stacy Williams said. He oversees the department's Identity Crimes Unit. «Read the rest of this article»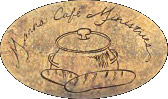 Clarksville, TN – Manna Café has joined the national #GivingTuesday movement to encourage spending with a purpose.
#GivingTuesday inspires personal philanthropy and encourages bigger, better and smarter charitable giving during the holiday season. «Read the rest of this article»
Clarksville, TN – Clarksville Mayor Kim McMillan has proclaimed November 29th, 2014 as "Small Business Saturday" in Clarksville.
Originally created in 2010, Small Business Saturday recognizes the unique needs of small business owners and the importance of the goods and services they offer. Falling between Black Friday and Cyber Monday, this is a day that celebrates small, independently-owned businesses that help boost our local economy through job creation, service in our community and preservation of our neighborhoods.
«Read the rest of this article»
The best times to shop and save

Yonkers, NY – Time is money, and sometimes shopping at specific times can lead to big savings. The November 2014 issue of ShopSmart, from Consumer Reports, uncovers the best times to look for and score bargains throughout the holiday season.
"Whether shoppers are looking for gift cards, groceries, or winter clothes, we wanted to discover the times where they would be most likely to get a great deal," said Lisa Lee Freeman, editor-in-chief of ShopSmart. "The holidays can be an expensive time, and it's important to look for little ways to save." «Read the rest of this article»

Nashville, TN – As the largest holiday shopping event of the year approaches, the Tennessee Department of Safety and Homeland Security's Identity Crimes Unit warns consumers to beware of identity theft during the celebratory season.
Identity theft is the fastest growing crime in America. Last year, for the 12th consecutive year, identity theft led the list of consumer complaints to the Federal Trade Commission (FTC). Eighteen percent of the more than two million complaints filed with the FTC were identity-theft related. «Read the rest of this article»

Clarksville, TN – After a day of eating Turkey on Thanksgiving, most people are watching football or taking a nap. Others though, begin to plan their evenings shopping. Black Friday is always one of the largest retail days of the years with store after store competing to offer the biggest deals to lure the shoppers inside.
Each year it seems, stores have been opening earlier and earlier. This year is no exception. Some stores are opening Thanksgiving day at 8:00pm. Below is a list of some of the stores, their opening times and some of the specials they will be having. «Read the rest of this article»

Nashville, TN – First there was "Black Friday," the day after Thanksgiving, when the holiday shopping season officially begins and retail store ledgers typically go from red ink to black. More recently, the Saturday after Thanksgiving has been dubbed "Small Business Saturday" to remind shoppers to include local businesses in their search for perfect presents.
This year, Small Business Saturday is November 30th. For those who like to live local, this is a great time to remember that it's also possible to give local by choosing farm direct and locally made gifts.
«Read the rest of this article»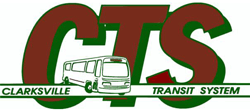 Clarksville, TN – The Clarksville Transit System will be offering free fares for riders all day on November 29th, 2013.
As part of the Regional Transportation Authority, CTS will be joining with other transit providers throughout Middle Tennessee who will be offering free rides.
Included in the program are the commuter buses from Clarksville to Nashville which will run as usual that day.
«Read the rest of this article»
Eight in Ten are Concerned about Overspending; Twenty-Eight Percent of those who Shop Around are Finding Better Deals Online

Yonkers, NY – Black Friday weekend and Cyber Monday may have seen record-high sales this year, but 36 percent of Americans who say they plan to give gifts have yet do any holiday shopping at all, according to the latest Consumer Reports Holiday Poll.
Of those who have begun shopping, 42 percent are either three-quarters finished or finished completely (9 percent), while 58 percent said they were no more than halfway done. «Read the rest of this article»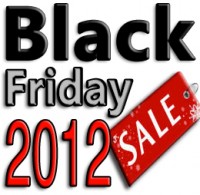 Clarksville, TN – In the traditional closing to the Thanksgiving holiday, thousands of people left their homes on Thanksgiving evening to stand out in the cold waiting for the chance to participate in Black Friday. Retailers across the country offer some of the best deals of the year to shoppers eager to begin the Christmas purchases.
Shaquana Harmon was waiting at the entrance to Governor Square Mall with her sisters and cousins. They were hoping to find some deals on some new outfits from Victoria's Secret and Old Navy. They arrived at the mall at around 8:00pm on Thanksgiving day for the midnight opening. "We were already out and about and had stopped at Walmart, and so we decided to come on over to the mall afterwards." They were the 2nd group to arrive at the main entrance with the other arriving shortly before at around 7:30 PM.
«Read the rest of this article»