Topic: Black Holes
Written by Molly Porter
NASA's Marshall Space Flight Center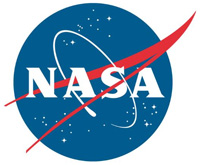 Huntsville, AL – Astronomers have identified a bumper crop of dual supermassive black holes in the centers of galaxies. This discovery could help astronomers better understand how giant black holes grow and how they may produce the strongest gravitational wave signals in the Universe.
The new evidence reveals five pairs of supermassive black holes, each containing millions of times the mass of the Sun. These black hole couples formed when two galaxies collided and merged with each other, forcing their supermassive black holes close together.
«Read the rest of this article»
SOFIA Science Center
NASA Ames Research Center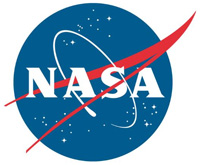 Moffett Field, CA – Researchers at the University of Texas San Antonio using observations from NASA's Stratospheric Observatory for Infrared Astronomy, SOFIA, found that the dust surrounding active, ravenous black holes is much more compact than previously thought.
Most, if not all, large galaxies contain a supermassive black hole at their centers. Many of these black holes are relatively quiet and inactive, like the one at the center of our Milky Way galaxy. However, some supermassive black holes are currently consuming significant amounts of material that are being drawn into them, resulting in the emission of huge amounts of energy. These active black holes are called active galactic nuclei.
«Read the rest of this article»
Written by Whitney Clavin
Caltech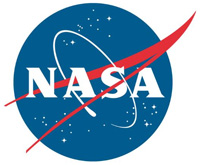 Pasadena, CA – Five years ago, on June 13th, 2012, Caltech's Fiona Harrison, principal investigator of NASA's NuSTAR mission, watched with her team as their black-hole-spying spacecraft was launched into space aboard a rocket strapped to the belly of an aircraft.
The launch occurred over the Kwajalein Atoll in the Marshall Islands. Many members of the team anxiously followed the launch from the mission's operations center at the University of California, Berkeley, anxious to see what NuSTAR would find.
«Read the rest of this article»
Written by Molly Porter
NASA's Marshall Space Flight Center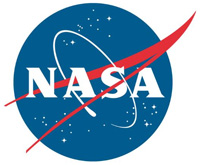 Huntsville, AL – About 3 billion years ago, a pair of orbiting black holes collided to form a single object with 49 times the mass of our sun. The event unleashed powerful gravitational waves—ripples in the very fabric of space and time—that reached Earth seconds before 4:12am CST on January 4th, 2017.
That's when they were detected by the ground-based twin Laser Interferometer Gravitational-Wave Observatory (LIGO) facilities in Hanford, Washington, and Livingston, Louisiana.
The event, known as GW170104, after the date, is the third detection of gravitational waves by LIGO. Located at a distance of about 3 billion light-years, the coalesced black hole is twice as far away as both of the two mergers previously detected.
«Read the rest of this article»
Written by Elizabeth Landau
NASA's Jet Propulsion Laboratory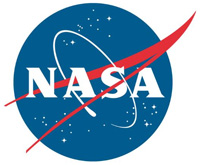 Pasadena, CA – Black holes get a bad rap in popular culture for swallowing everything in their environments. In reality, stars, gas and dust can orbit black holes for long periods of time, until a major disruption pushes the material in.
A merger of two galaxies is one such disruption. As the galaxies combine and their central black holes approach each other, gas and dust in the vicinity are pushed onto their respective black holes. An enormous amount of high-energy radiation is released as material spirals rapidly toward the hungry black hole, which becomes what astronomers call an active galactic nucleus (AGN).
«Read the rest of this article»
Written by Elizabeth Landau
NASA's Jet Propulsion Laboratory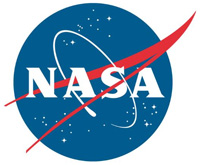 Pasadena, CA – Monster black holes sometimes lurk behind gas and dust, hiding from the gaze of most telescopes. But they give themselves away when material they feed on emits high-energy X-rays that NASA's NuSTAR (Nuclear Spectroscopic Telescope Array) mission can detect.
That's how NuSTAR recently identified two gas-enshrouded supermassive black holes, located at the centers of nearby galaxies.
"These black holes are relatively close to the Milky Way, but they have remained hidden from us until now," said Ady Annuar, a graduate student at Durham University in the United Kingdom, who presented the results at the American Astronomical Society meeting in Grapevine, Texas. "They're like monsters hiding under your bed."
«Read the rest of this article»
Written by Felicia Chou
NASA Headquarters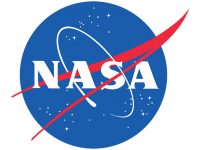 Washington, D.C. – NASA has selected a science mission that will allow astronomers to explore, for the first time, the hidden details of some of the most extreme and exotic astronomical objects, such as stellar and supermassive black holes, neutron stars and pulsars.
Objects such as black holes can heat surrounding gases to more than a million degrees. The high-energy X-ray radiation from this gas can be polarized – vibrating in a particular direction.
«Read the rest of this article»
Written by Whitney Clavin
NASA's Jet Propulsion Laboratory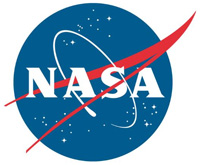 Pasadena, CA – The baffling and strange behaviors of black holes have become somewhat less mysterious recently, with new observations from NASA's Explorer missions Swift and the Nuclear Spectroscopic Telescope Array, or NuSTAR.
The two space telescopes caught a supermassive black hole in the midst of a giant eruption of X-ray light, helping astronomers address an ongoing puzzle: How do supermassive black holes flare?
The results suggest that supermassive black holes send out beams of X-rays when their surrounding coronas — sources of extremely energetic particles — shoot, or launch, away from the black holes.
«Read the rest of this article»

Clarksville, TN – Quasars—massive black holes that emit large amounts of radiation—are among the brightest objects in the universe, but that doesn't mean they're easy to identify.
For centuries, they've been mistaken for other shining celestial objects, and in recent years, astronomers had yet to accurately identify a certain one of these brilliant specks in the southern sky.
«Read the rest of this article»
Written by Elizabeth Landau
NASA's Jet Propulsion Laboratory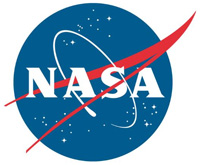 Pasadena, CA – Supermassive black holes in the universe are like a raucous choir singing in the language of X-rays. When black holes pull in surrounding matter, they let out powerful X-ray bursts. This song of X-rays, coming from a chorus of millions of black holes, fills the entire sky — a phenomenon astronomers call the cosmic X-ray background.
NASA's Chandra mission has managed to pinpoint many of the so-called active black holes contributing to this X-ray background, but the ones that let out high-energy X-rays — those with the highest-pitched "voices" — have remained elusive.
«Read the rest of this article»