Topic: Blanchfield Army Community Hospital
Fort Campbell hosts Georgia Soldiers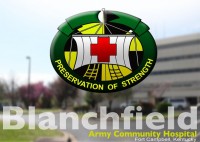 Fort Campbell, KY – The Fort Campbell Warrior Transition Battalion is hosting regional Warrior Games trials April 14th to 17th at Fort Campbell, KY.
These preliminary trials will select active duty and veteran athletes to compete for a spot on the 40-person Army team in the 2014 Warrior Games at the Olympic Training Center in Colorado Springs this October.
«Read the rest of this article»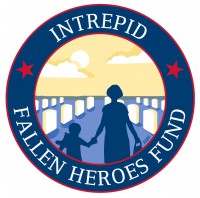 Fort Campbell, KY -The Intrepid Fallen Heroes Fund announced today that the construction of the third in a series of nine (NICoE) Satellite Centers has reached a new milestone with a watertight roof and 90% of plumbing and electric work complete.
When finished, the center, named Intrepid Spirit, will provide the most advanced diagnosis and treatment protocols for wounded, injured and ill military heroes while creating effective programs for rehabilitation and recovery. The centers are designed to focus on injuries of the brain, most notably Traumatic Brain Injury (TBI) and Post Traumatic Stress (PTS), the signature wounds of the wars in Iraq and Afghanistan, in our wounded military troops.
«Read the rest of this article»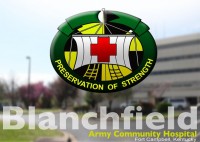 Fort Campbell, KY – Keeping up with the rapidly increasing number of TRICARE beneficiaries who most often turn to a laptop or cell phone when they have questions, walk-in service at Fort Campbell's TRICARE Service Center will no longer be available as of April 1st. Find out more at www.tricare.mil/TSC .
TRICARE beneficiaries seen in the Fort Campbell local network and patients at Blanchfield Army Community Hospital will still have a wide variety of secure, electronic customer service options available through www.tricare.mil . The new "I want to …" feature puts everything beneficiaries want to do online right on the front page of www.tricare.mil. «Read the rest of this article»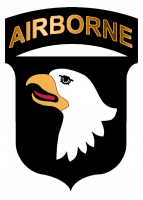 Fort Campbell, KY – This just in: Tomorrow (Mar. 5), Fort Campbell is open for limited operations.
Emergency essential personnel report at normal time. All other personnel are authorized a 2-hour delay from normal report time.
BCT/CAB/BDE commanders will make the determination on mission essential leaders and Soldiers to report for selected activities (MTTs, CS13/14, deployment activities). The Sabalauski Air Assault School will open at normal time and conduct scheduled training.
DODEA Schools remain closed, all CDC's will be open. (RNJ)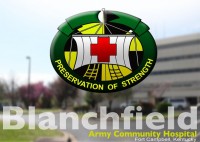 Fort Campbell, KY – Although Fort Campbell and Blanchfield Army Community Hospital are operating with mission essential personnel only tomorrow, Tuesday March 4; Blanchfield Army Community Hospital will continue to honor patient appointments at their scheduled time. Patients with scheduled appointments may experience delays due to mission essential only personnel working and other possible staff shortages due to hazardous road conditions.
Hospital leadership encourages patients to use their best judgment when traveling to appointments in inclement weather. «Read the rest of this article»
Fort Campbell, KY –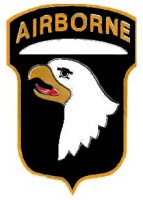 Here is the latest: Fort Campbell will operate at mission essential personnel levels tomorrow, March 4.
Directors will notify their employees of their mission requirements. Civilians will be given an additional two hours to report to work.
Soldiers will be on a DONSA. CDC's will be at mission essential personnel levels. Fort Campbell Schools and the Austin Peay State University extension, will remain closed. The Sabalauski Air Assault School will be posting which classes will report and when. «Read the rest of this article»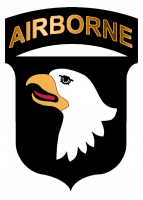 Fort Campbell, KY – Due to the declining weather, Fort Campbell activities will be reduced to Life, Health, Safety requirements for March 3rd,  2014.
BACH will be posting information for reduced services and the impact to their activities.
Commanders and Directors will be informing their personnel on who is required in their units to perform life, health, safety missions.
Everyone should limit their travel on the roads as we expect travel to be dangerous throughout tonight and the day of March 3rd, 2014.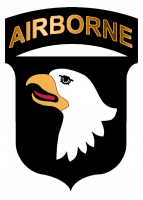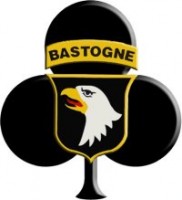 Fort Campbell, KY – The U.S. Army recently began issuing a new hearing device called Tactical Communications and Protective System to units.
The 1st Brigade Combat Team, 101st Airborne Division (Air Assault), is the first brigade in the Army to receive the new TCAPS device, according to Maj. Mia P. Bruner, the assistant product manager for TCAPS with product manager for Soldier Warrior.
«Read the rest of this article»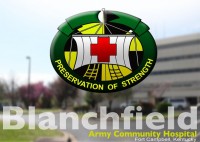 Fort Campbell, KY – With the help of volunteers, Blanchfield Army Community Hospital offered patients free chair massages, kid's face painting as well as weight management and healthy eating classes the first week of February in honor of National Patient Recognition Month.
Eight local massage students, shadowed by their instructor, volunteered to offer their new massage therapy skills to Fort Campbell Soldiers, Retirees and their Families February 6th.
«Read the rest of this article»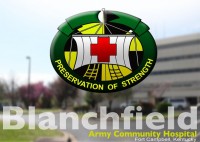 Fort Campbell, KY – In honor of the national observance of Martin Luther King, Jr.'s birthday, Blanchfield Army Community Hospital (BACH) personnel will observe the federal holiday Monday, January 20th, therefore all clinics and pharmacies will be closed.
Hospital staff members will continue to provide acute and emergency medical care 24 hours a day, seven days a week through the Emergency Center and Inpatient Services.
All BACH medical services will remain open Friday, January 17th and reopen normal hours Tuesday, January 21st.