Topic: Blues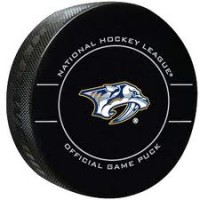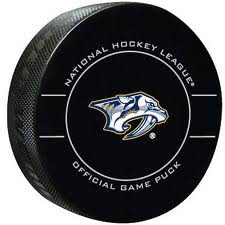 Clarksville, TN – The Nashville Predators had every opportunity to beat the Dallas Stars Saturday night at the American Airlines Center, but couldn't close the deal during a five on three overtime power play, falling 4-3 in a shoot-out.
Nashville took an early 2-0 lead in the contest when Alexel Emelin opened the scoring just 34 seconds into the game with a bullet from the point to put the Predators on the board first.
Calle Jarnkrok then laced one top shelf over Ben Bishop, with the Predators short-handed, to make it 2-0, and Nashville was off to the races.
«Read the rest of this article»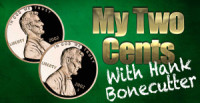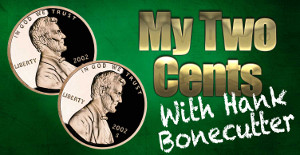 Clarksville, TN – The Nashville Predators hockey team is on the verge of winning the second round of the Stanley Cup playoffs and Predator's fans have TOTALLY lost it!
In a REALLY exciting way!
As a season ticket holder, I've endured the good and the bad from this team. As I've previously posted, this team looks unbeatable at times, and others, they look like they're just treading water. During this round of playoff hockey, they look invincible.
«Read the rest of this article»
From Tennessee Secretary of State, Tre Hargett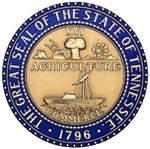 Nashville, TN – Corporate team building exercises have evolved beyond obstacle courses and paintball fights.
At The Sound Kitchen, co-workers can bond during a day of composing and performing original songs in a professional recording studio.
"It's important to note, our corporate team building exercises don't require the participants to have any musical experience to participate," said Ira Blonder, a managing general partner at The Sound Kitchen. «Read the rest of this article»

Clarksville, TN – Whenever Beachaven Vineyard and Winery holds one of their Jazz on the Lawn concerts you know you will have a good time. That was the case with Saturday's Concert Featuring Richard Waters and the Blues Boyz.
It was much cooler than it had been at recent concerts, however some may have been discouraged from attending by the overcast skies which threatened rain, those who did attend had a really great time as they listened to a mixture of  Blues, Funk, and Rock from the Nashville based band.
«Read the rest of this article»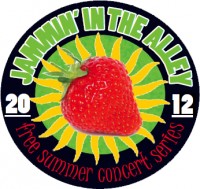 Clarksville, TN – The City of Clarksville's Department and Recreation held there second Jammin' in the Alley concert of the year last night at Strawberry Alley. The concert showcased the talents of Rooted Wings, a musical duo comprised of John Winters and Samantha Hawkins.
After a few open mic night collaborations when Winters and Hawkins knew that they wanted to form a cohesive act together, and have combined their unique styles folding the blues, jazz, and a variety of popular music together into a fresh and rhythmic sound.
«Read the rest of this article»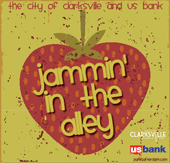 Clarksville, TN – The City of Clarksville's Parks and Recreation department is excited to announce The Rooted Wings to play at the next Jammin' in the Alley concert June 15th.
The annual summer concert series, presented by U.S. Bank, is now in its 5th season and will feature a variety of local talent. In addition to the live music, downtown restaurants will offer outdoor dining for concert-goers.
«Read the rest of this article»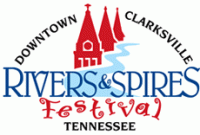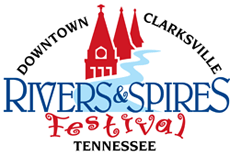 Clarksville, TN – It's hard to believe another year has passed and we are gearing up for the 10th annual Rivers and Spires Festival, April 19th-21st. As usual there will be tons of free concerts, entertainment and activities.
But, because it is our birthday, and we think a big one, the Festival has a few surprises up its sleeve, but you'll have to come out and see!
«Read the rest of this article»
Album's debut single, "Anything Other Than Love" at Country radio now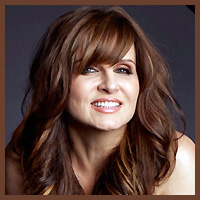 Nashville, TN – Delta Rock Records artist and Grammy-nominated singer, songwriter and performer Deborah Allen is releasing her long-anticipated new album, titled Hear Me Now, on August 16th.
Hear Me Now includes Allen's current single, the danceable Country-shuffle "Anything Other Than Love," which continues its steady climb up the Music Row chart. The 12 songs on the album reflect Allen's overall versatility as a singer and songwriter, as well as her trademark ability to incorporate elements of Country, Blues, Pop, Rock and Gospel into a cohesive piece of art.  Allen also produced nine of the album's 12 tracks.
«Read the rest of this article»

[Part II] Conference Luncheon and Afternoon Sessions
The February 28th PAT 2009 Regional Conference continued with a luncheon and afternoon sessions. This report covers those activities and discussions.
The luncheon keynote speaker was Ted Ownby, University of Mississippi, Professor of History and Southern Studies, Director of the Center for the Study of Southern Culture. His topic was "Free Bird, Roots, and Family Values: Southern Culture in the 1970s." Ownby centered his talk on "What it means to be part of a family in the South in the 70's." Three elements must be considered. "The South in the 70's is working out integration and is no longer a rural agrarian culture. The South is establishing a new relationship with the federal government." «Read the rest of this article»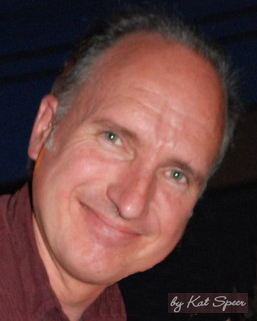 Jeffrey Scott Stewart will perform at Blue Note Coffee in Clarksville on Saturday, February 7, from 7-10 p.m.
Jeffrey Scott Stewart is a singer, a songwriter, and a multi-instrumentalist.  Originally from Southern California and now based in Nashville, Jeff has had his songs heard in movies, documentaries, television and radio from Seattle to Switzerland, and of course, on the internet and internet radio stations, where he
enjoys frequent rotation – worldwide.A songwriter since the tender age of six, Stewart started learning guitar at the age of nine, and now also performs on mandolin, tenor banjo and even accordion.   Growing up listening to Top 40 radio when it included all styles of music gave him an appreciation for a wide variety of music, which is evident in his performances.  «Read the rest of this article»