Topic: BMW

Clarksville, TN – Shiloh Industries is gearing up for new product production in Clarksville-Montgomery County's Corporate Business Park with the first new die cast machine expected to be installed this week.
The company's soon-to-be local plant manager, Gerald Craycraft, met with the Industrial Development Board this week to announce new improvements and new product lines to Shiloh's original plans since purchasing Contech in August 2013.
«Read the rest of this article»

Clarksville, TN – Clarksville Police Detective Howard Gillespie from the Clarksville Police Department is searching for a missing adult male and is requesting public assistance.
The missing person is 56-year-old Eldridge Howard from Clarksville.
He was last seen on August 26th, 2016 at approximately 8:15am.
«Read the rest of this article»
Audi, Subaru, Lexus, Porsche, BMW lead the pack

Yonkers, NY – Consumers don't always have to spend top dollar to get a great car. The Consumer Reports 2016 Brand Report Card reveals mainstream brands like Subaru and Mazda can often deliver as much quality as more opulent luxury brands.
The highest overall brand scores in Consumer Reports' annual indicator of which brands make the best cars went to Audi (80) and Subaru (78). Consumer Reports currently Recommends 100 percent of each brand's models that it has tested. Luxury brands Lexus (76), Porsche (76), and BMW (76) rounded out the top five in CR's rankings.
«Read the rest of this article»

Clarksville, TN – In the last few days, a Clarksville resident in the Savannah West Subdivision has been posting on his Facebook page that there was a sexual predator in his neighborhood on September 9th, 2015.
On his post, he stated that a white male with short hair driving a grey BMW tried to abduct a 12-year-old female. After his attempt was unsuccessful, he circled around and went after two boys.
«Read the rest of this article»
Over Three-quarters of customers that haggled were successful in negotiating a discount.

Yonkers, NY – Consumer Reports latest survey of repair service satisfaction found the odds are consumers will be more satisfied with an independent repair shop than with a franchised new-car dealership.
The one automaker that outscored the independent shops was the electric carmaker Tesla, which earned high praise for its on-time repairs, courtesy, price, quality, and overall satisfaction. But part of Tesla's current success might be because it's new to the market, and it has a relatively small number of customers to satisfy compared with the established luxury brands. «Read the rest of this article»
Troublesome Q50, QX60 models drop Infiniti 14 spots; Lexus tops rankings

Yonkers, NY – Multi-function, cross-linked infotainment systems and the associated in-car electronics are a growing reliability plague for many brands, according to Consumer Reports 2014 Annual Reliability Survey.
First-year models from Infiniti, Jeep, Fiat, Ram, Cadillac, Ford, and Honda have all seen significant problem rates from infotainment bugs and glitches. Of the 17 problem areas CR asks about in its survey, the category including in-car electronics generated more complaints from owners of 2014 models than for any other category. «Read the rest of this article»
Tests finds Volvo S60 is a solid, practical competitor

Yonkers, NY – The recently freshened Buick Regal and Volvo S60 are giving their sportier and more prestigious competitors from BMW and Mercedes-Benz serious competition, in Consumer Reports latest tests.
Consumer Reports engineers found the Regal's performance, handling and easy infotainment system appealing. That helped the Regal beat the Volvo S60 in a head-to-head road test.
«Read the rest of this article»

Yonkers, NY — Luxury brands rule the roost this year as Acura and Audi moved up a few spots to join Lexus with the top three highest scores in Consumer Reports' annual car brand report cards.
A perennial top scorer, Lexus earned the highest marks (79) for the second straight year. Consumer Reports' analysis finds the bulk of its models are usually quiet, comfortable, and fuel-efficient. Lexus was the only brand to achieve an excellent average overall reliability score. «Read the rest of this article»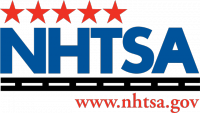 Washington, D.C. – BMW is recalling certain model year 2008-2012 1-Series coupes and convertibles manufactured December 2007 through July 2011; and 2007-2011 3-Series coupes and convertibles manufactured March 2007 through July 2011; 2007-2011 3-Series sedans manufactured March 2007 through October 2011; 2007-2011 3-Series sports wagons manufactured March 2007 through June 2011; and 2009-2011 Z4 vehicles manufactured March 2009 through June 2011.
«Read the rest of this article»