Topic: Bob Skube
Nashville, TN - Darnell Coles, who had been announced as the Nashville Sounds' 2014 manager last month, has accepted a position as the assistant hitting coach with the Detroit Tigers.
Coles had served as a minor league instructor in the Milwaukee Brewers system from 2010-13, including the past two years as manager at Double-A Huntsville.
«Read the rest of this article»
Nashville, TN - The Nashville Sounds welcome Darnell Coles as the team's field manager for the 2014 season, replacing two-year Sounds skipper Mike Guerrero, who was promoted to the Milwaukee Brewers' coaching staff earlier this off season.
The 51-year-old Coles becomes the 25th manager in the Sounds' 37-year franchise history and will be joined by a returning coaching staff. Coach Bob Skube, pitching coach Fred Dabney, trainer Aaron Hoback, and strength & conditioning specialist Andrew Emmick will all return for another season in Music City in 2014.
«Read the rest of this article»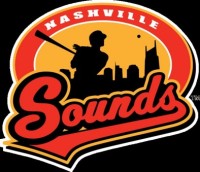 Nashville, TN – The Nashville Sounds – the Triple-A affiliate of the Milwaukee Brewers – have announced their tentative Opening Day 25-man roster, a group highlighted by the Brewers' 2012 minor league player and pitcher of the year, nine returning players from the 2012 squad, and eight members of Milwaukee's 40-man roster.
Well-decorated first baseman Hunter Morris advances to Nashville after an outstanding 2012 campaign at Double-A Huntsville, where he netted Southern League MVP honors, a minor league Gold Glove Award, and was named the Brewers' Robin Yount Performance Award winner as the organization's player of the year.
«Read the rest of this article»
Skube Tapped As Coach, Dabney Returns As Pitching Coach
Nashville, TN – Mike Guerrero, who led Nashville to a 67-77 record in 2012, will return to Music City for his second year as the Sounds' manager in 2013, the team announced today.
Guerrero will be joined on the Nashville Sounds bench by returning pitching coach Fred Dabney and strength and conditioning specialist Andrew Emmick as well as a pair of new faces: coach Bob Skube and trainer Aaron Hoback.
«Read the rest of this article»