Topic: Bond

Clarksville, TN – On Tuesday, June 18th, 2018 Clarksville Police were called to 208 Caldwell Lane for a shooting in progress around 2:00pm.
When officers arrived on scene, they found a 20 year old man outside, who had sustained a gunshot wound to his upper right chest area.
It was determined the man had been accidentally shot by Dwight Dyon Seay. Seay was holding a Walther 22 caliber handgun, accidentally discharged it, and the bullet struck the victim walking outside.
«Read the rest of this article»

Clarksville, TN – Clarksville Police identified two suspects in recent vehicle burglaries and thefts. Warrants were issued.
Monday, June 10th, 2019, vehicle burglary suspect Crystal Smith was found and booked into the Montgomery County Jail. Smith was charged with Burglary and Credit Card Fraud.
Her bond was set at $15,000.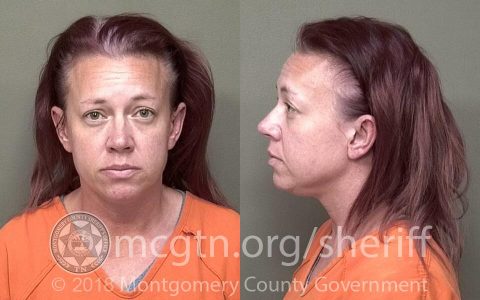 «Read the rest of this article»

Clarksville, TN – On Saturday, June 8th, 2019 Clarksville Police Officers were made aware by a witness on the interstate that a man driving on I-24 was pointing a gun at other drivers and left the interstate at Exit 8 around 12:30pm.
There was a description of a suspect, handgun, and vehicle disseminated. Officers located the vehicle and pulled it over on Warfield Boulevard.
«Read the rest of this article»
Alabama Truck Driver May Be Connected To Additional Crimes, Victims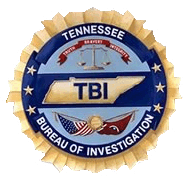 Nashville, TN – The Tennessee Bureau of Investigation (TBI) and the Clarksville Police Department (CPD) are asking the public's assistance in an ongoing investigation into a man who may be connected to more than the one crime for which he already faces charges.
At the request of 19th District Attorney General John Carney, TBI Agents joined the investigation into Roy Michel Nellsch (DOB 12-31-56) earlier this week.
«Read the rest of this article»

Clarksville, TN – Lori Johnson, age 62, has been charged by Clarksville Police with Child Abuse and Neglect.
Clarksville Police were called to a Clarksville residence, June 4th, 2019 after the foster parents of a six year old with a traumatic brain injury (TBI), noticed the child seemed to be crying more lately. The child sustained the TBI during a motor vehicle crash when she was two years old and is non-ambulatory and non-verbal.
«Read the rest of this article»

Clarksville, TN – An adult and a juvenile have been charged by the Clarksville Police Department for assisting a juvenile detention facility escapee, Tai Harrel who was recaptured in Oak Grove, Kentucky, May 17th, 2019.
Harrell was on the run for over a month before being taken in custody The police department had asked for the public's assistance to locate the escapee and made it well known that anyone who was harboring or assisting Harrell would be criminally charged.
«Read the rest of this article»

Clarksville, TN – Within minutes after Clarksville Police requested assistance from the public and media to identify a suspect who used a credit card from a Burglary, police started receiving calls identifying Debra McGowan as the woman in the video.
After further investigation and confirmation, warrants were secured for Vehicle Burglary and Identity Theft for McGowan.
«Read the rest of this article»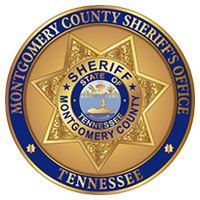 Clarksville, TN – The Public is being asked to help the Montgomery County Sheriff's Office locate four individuals with outstanding warrants.
MCSO is looking for Joshua David Shandle (eight warrants), Shaun Austin Swift (five warrants), Shawnquavious Kiwane Kelly (three warrants), and Tiffany Dawn Miller (three warrants).
If anyone recognizes any of these individuals please call Criminal Warrants at 931.648.0611 ext. 13200.
«Read the rest of this article»

Clarksville, TN – Clarksville Police report on March 3rd, around 5:00pm, a juvenile was hit in the area of Reynolds Street and Vine Street.
According to the driver, a group of juveniles were playing near the roadway and a 14 year old unexpectedly darted into the roadway and the driver of a Ford Fusion was unable to stop the car and struck the teenager. The juvenile was transported to Vanderbilt University Medical Center, treated, and released.
«Read the rest of this article»

Clarksville, TN – An investigation by Clarksville Police Detective Coleman into an alleged drive by shooting where an 18 year old claimed to have been shot in the face and provided a possible suspect turned out to be a false report.
The 18 year, Adrianna Drones, was actually accidentally shot due to an acquaintance's mishandling of a firearm.
Adriannia Drones, 18, was booked into Montgomery County Jail, May 2nd, 2019 and charged with False Report. Her bond was set at $5,000.
«Read the rest of this article»