Topic: Bond

Clarksville, TN – On Saturday morning, July 1st, 2017 around 4:33am, Clarksville Police Officers were called to a domestic related situation at an apartment in the 2600 block of Union Hall Road. The female involved in the domestic had already left the residence.
While on scene, the officers were able to determine the other party involved in the domestic was Hasaan Slaughter. Hasaan Slaughter had two active warrants on file–Domestic Assault and a Petition to Revoke.
«Read the rest of this article»

Clarksville, TN – On Saturday, June 10th, 2017 around 8:00pm, Clarksville Police received a call through a 911 complaint about a man at 670 North Riverside Drive, possibly intoxicated, who left four children alone in a vehicle.
When officers arrived, they saw Andre Higgins stumbling out of a business. He was having difficulty standing, very disoriented, and had bloodshot eyes.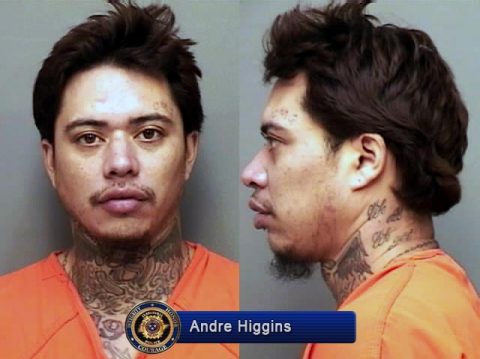 «Read the rest of this article»

Clarksville, TN – On Thursday, June 8th, 2017, around 2:30pm, Tyler Pettie, 25, of Clarksville was taken into custody by Clarksville Police and booked into the Montgomery County Jail after being indicted by the Montgomery County Grand Jury for Vehicular Homicide, Driving Under the Influence, and Speeding.
The charges stemmed from a crash which occurred on March 17th, 2017 around 5:16pm.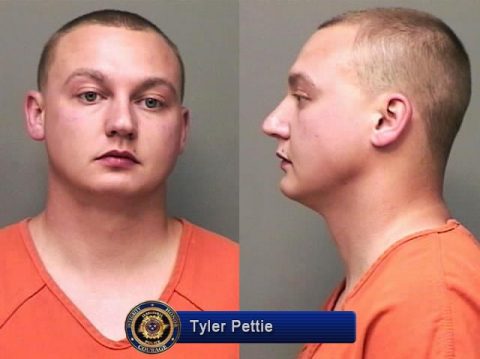 «Read the rest of this article»

Clarksville, TN – Clarksville Police have charged a man in the break-in of two different Walgreens on the same night within an hour of each other.
On Wednesday, June 7th, 2017, Clarksville Police Officers responded to separate alarm calls at two different Walgreens in a one hour time frame, between 2:15am – 3:15am. The first alarm was at the 1460 Fort Campbell Boulevard and the other was at 1751 Tiny Town Road.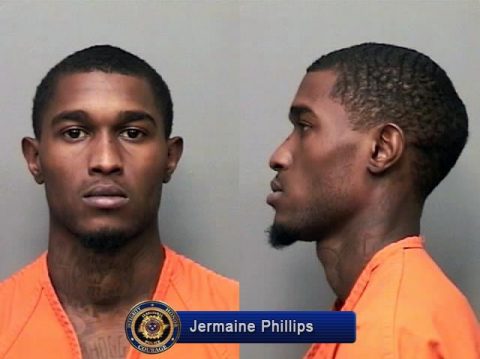 «Read the rest of this article»

Clarksville, TN – On Tuesday, June 6th, 2017, around 8:12pm, Clarksville Police Officers were called to 470 Martha Lane about an individual, who may be intoxicated and arguing with neighbors in the parking lot.
Officers came in contact with a female believed to be causing the problem. They determined she had been drinking and asked her identity. She refused to tell them and ran away from the officers.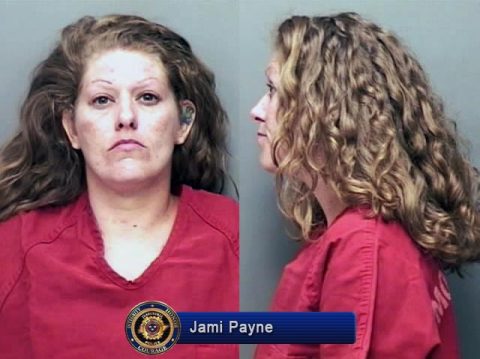 «Read the rest of this article»

Clarksville, TN – On Tuesday, May 30th, 2017 around 4:30pm, Clarksville Police report witnesses saw a man slumped over in the passenger seat of a 2001 Ford Expedition with a trailer, traveling north on Providence Boulevard.
The uncontrolled vehicle crossed the continuous left turn lane and two southbound lanes, went off the roadway and crashed into a building at 208 Providence Boulevard.
«Read the rest of this article»

Clarksville, TN – The Clarksville Police Department's Special Operations Unit conducted a prostitution demand reduction operation targeting those who solicit sexual services in exchange for money using the internet website Backpage.com.
An ad was posted online and the individuals who answered the ad negotiated various prices for the services and agreed to meet the the undercover officer at a designated location.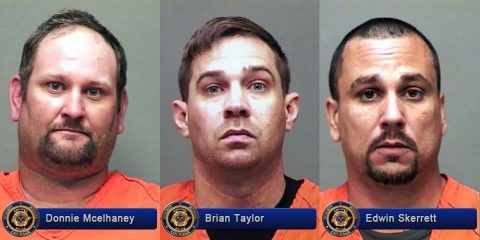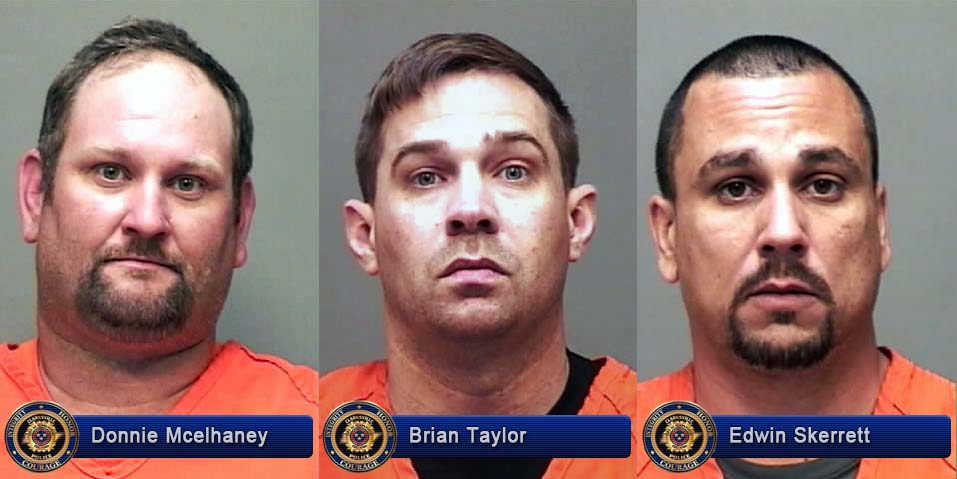 «Read the rest of this article»

Clarksville, TN – On Monday, May 29th, 2017, around 11:30pm, Clarksville Police Officer Jennifer Renken responded to a call at the movie theater in the 1800 block of Tiny Town Road, about a man who was irate because the theater's concession stand was closed and they would not sell him popcorn.
He had retrieved an empty popcorn container from the trash can and demanded it be refilled. After the staff refused to fill the container, he threw it at the employee, knocked over a display in the lobby, and then ran off into the theater.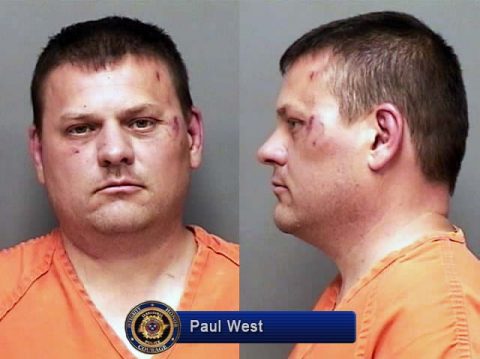 «Read the rest of this article»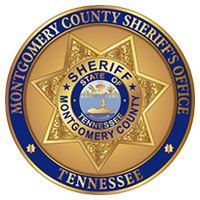 Clarksville, TN – Investigators with the Montgomery County Sheriff's Office are seeking the public's assistance in locating a man responsible for over $75,000 in stolen goods and over $10,000 in damage to a local daycare.
Thomas Christopher Nelson, 31, has seven warrants on file for this arrest. He is wanted for three counts of theft, two counts of vandalism, burglary, and evading arrest. His total bond is set at $225,000.
The warrants stem from three incidents that occurred in Montgomery County.
«Read the rest of this article»

Clarksville, TN – On May 16th, 2017, Clarksville Police Officer Seth Traughber responded to a suspicious activity call at Exxon Hi Road on Highway 76 and was struck by the fleeing suspect's vehicle.
On May 17th, in a joint effort between Nashville Metro Police Department and Cheatham County Sheriff's Office, Billy McNeil was located on Higdon Road, in Cheatham County and was taken into custody without incident.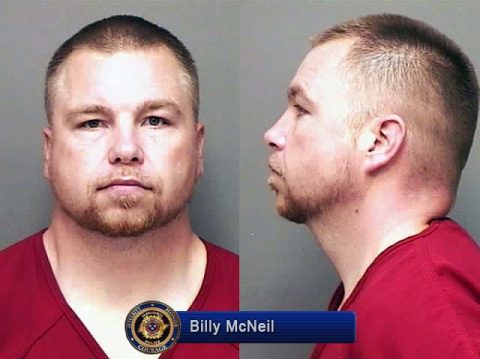 «Read the rest of this article»