Topic: Bond
Tennessee Representative Curtis Johnson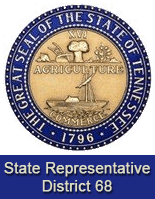 Nashville, TN – Tennessee Lieutenant Governor Ron Ramsey announced Wednesday on the Senate Floor of his decision not to run for another term. In a tearful, farewell speech Governor Ramsey said, "When I ran for office four years ago, I had a 1-year-old grandson," Ramsey said. "I now have four grandsons. My first granddaughter will be born today."
Speaking to his colleagues, he said "this has not been an easy decision. I love the state Senate. I love being lieutenant governor. And I consider each and every one of you a true friend."
«Read the rest of this article»

Clarksville, TN – On February 8th, 2016 at 3:32pm, Kristy Boase stated to a Clarksville Police Officer that on February 5th, 2016 at the Walmart on the 3000 block of Wilma Rudolph Boulevard, she was approached by an unknown black male as she was putting groceries in her vehicle that was parked near the fuel pump area of the lot.
She said she noticed the male standing near a vehicle along with two other black males a short distance away. Boase stated that the male said, "Let me help you with the groceries."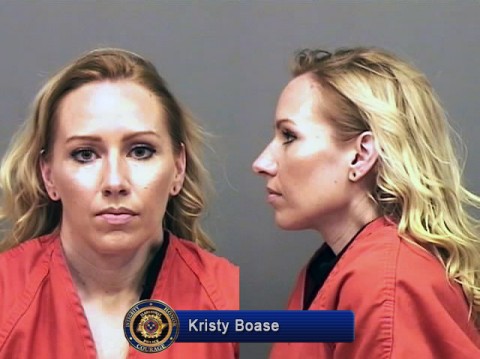 «Read the rest of this article»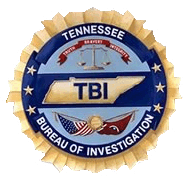 Nashville, TN – A Middle Tennessee multi-agency drug operation led by the Tennessee Bureau of Investigation has resulted in the arrest of five individuals on drug-related charges.
Special Agents with the TBI Drug Investigation Division, along with investigators from the Metropolitan Nashville Police Department's Specialized Investigations Division, the Drug Enforcement Administration and the Cheatham County Sheriff's Department, executed simultaneous search warrants early this morning at five different locations across Davidson County.

«Read the rest of this article»

Clarksville, TN – On Friday, March 4th, 2016, Vice and Narcotics Agents of the Clarksville Police Department's Special Operations Unit conducted operations targeting prostitution on backpage.com.
Six persons were charged with Patronizing Prostitution. They are John Santos, Anthony Ashford, Kyle Stallworth, Stephen Mock, Richard Ginnetto and Gavin Phillips.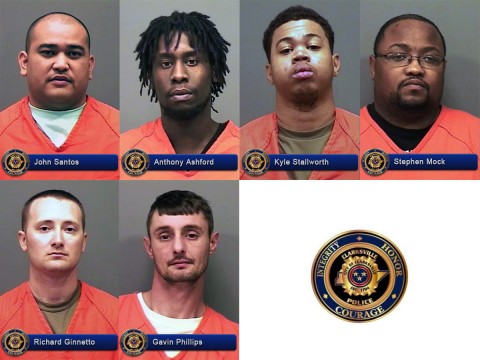 «Read the rest of this article»

Clarksville, TN – The Montgomery County Sheriff's Office (MCSO) and The U.S. Marshals Service (USMS) have captured a fugitive sex offender who has been on the run for 18 months.
Christopher Dlubac, 38, was wanted by the Tennessee Department of Corrections and the Clarksville Police Department for sex offender violation, probation violation, and theft of property.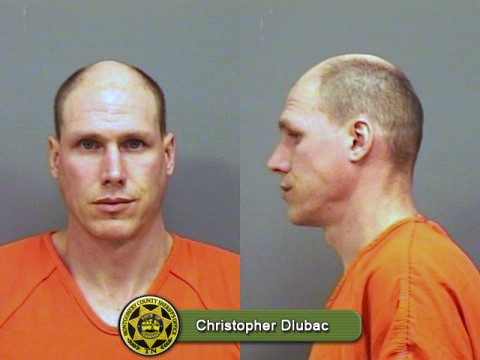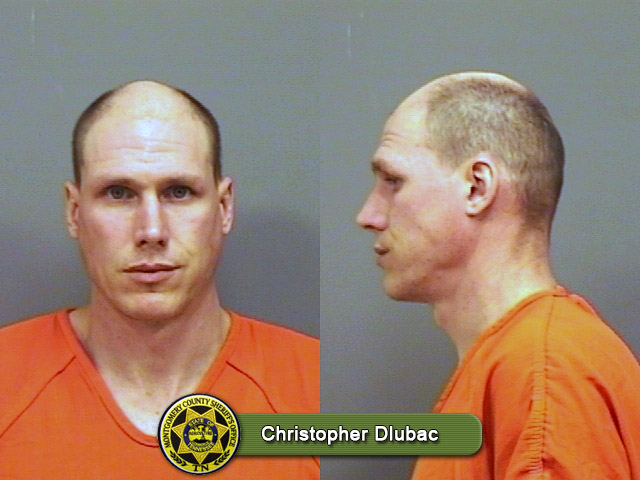 «Read the rest of this article»

Clarksville, TN – On February 28th, 2016 at 11:32pm, Clarksville Police District 1 Patrol Officers responded to a Suspicious Activity call at the 1700 block of Thistlewood Drive. A Clarksville citizen reported that a young white male in a white shirt and black pants was walking around the cul-de-sac looking into cars.
When the first Officer arrived, he observed an individual matching that description running behind the 1729 Thistlewood Drive building. The individual who ran behind the building was Joseph Hnosko.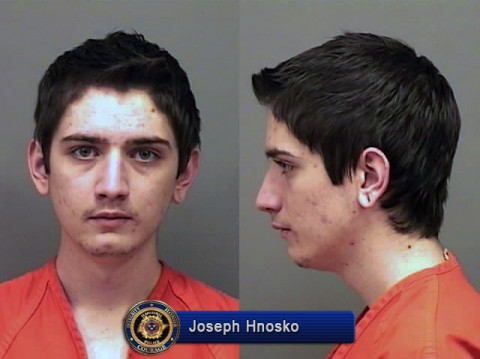 «Read the rest of this article»

Clarksville, TN – The Clarksville Police Department had at least three occurrences where a vehicle with occupants impersonating Clarksville Police Officers pulled over citizens.
Due to a Field Interview conducted and photos taken by CPD District 3A night shift Patrol Officers on individuals who matched the descriptions of the Police Impersonators, CPD's Detective Daniel Wimmer was provided with suspects and brought them in for interviews.
«Read the rest of this article»

Clarksville, TN – This morning, February 22nd, 2016, shooting suspect Donte Waldon turned himself in.
Clarksville Police were looking for Waldon in connection to a shooting that took place Saturday, February 20th at Scott's Multipurpose Center located at 930 College Street in Clarksville.
A man was shot in the incident and taken to the hospital with with non-life-threatening injuries.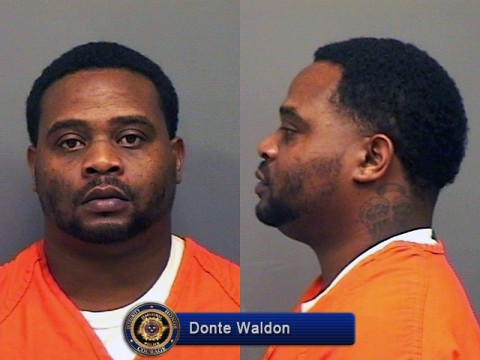 «Read the rest of this article»

Clarksville, TN – On Saturday, February 13th, 2016, at 3:36am, Clarksville Police investigated a report of gunshots on Jockey Drive. Officers discovered four men in a nearby vehicle with two pistols and a rifle in plain view inside the car. A police canine search located a third pistol in a nearby field.
Bullet casings recovered at the scene matched the calibers of the weapons found inside the vehicle. Nearby cars and at least one apartment door were discovered to have bullet holes.

«Read the rest of this article»

Clarksville, TN – Yesterday, February 11th, 2016 at 5:10pm, suspect Ronald Taylor entered the Golden Corral on Wilma Rudolph Boulevard and, while ordering food, he produced a concealed handgun and badge and said to the clerk that the drink is usually free.
A CPD Detective, who was in front of Taylor in the line, asked him if he was a Police Officer. Taylor confirmed that he was a Police Officer and said he was with DHS, the Department of Homeland Security, and was in town on some business.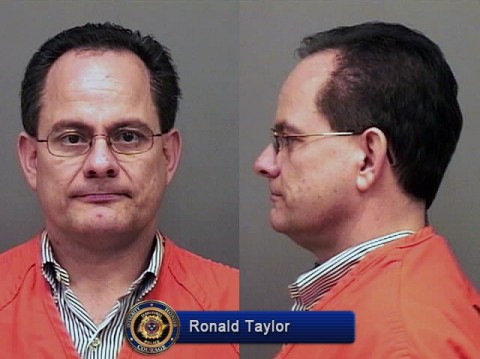 «Read the rest of this article»