Topic: Book review
Clarksville, TN - Clarksville native Ben Reed has written his first book, "Starting Small: The Ultimate Small Group Blueprint," designed to help church leaders build and maintain a vibrant and exciting bible study experience, and worship experience, to help people of all ages grow spiritually, and enjoy life to it's fullest through the word of God.
Reed is a small groups pastor at Long Hollow Baptist Church in Hendersonville Tennessee, having spent several years as a pastor at Grace Community Church in Clarksvlle, TN.
Reed graduated from the Southern Baptist Theological Seminary and his focus was in Theology and Biblical Counseling, but his passion lies in helping people apply the word of God to their lives, right in the middle of life's biggest questions and heartaches.
In an interview with Clarksville Online, Ben explains his motivation for writing the book. «Read the rest of this article»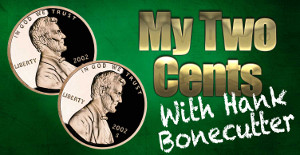 Clarksville, TN - As my wife and I were preparing for a recent vacation, we started collecting the books we planned to read while on our trip.  I usually grab the latest offering by Harlan Coben, Patricia Cornwell, or John Grisham.
She is currently catching up on the "Left Behind" series, but as she was putting our choices in the bag, she reached for my autographed copy of "When Newspapers Mattered: The News Brothers & their Shades of Glory" written by former Leaf-Chronicle "newspapermen" Tim Ghianni and Rob Dollar.
«Read the rest of this article»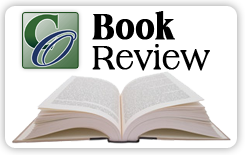 Clarksville, TN – "Ms. Grace, you ask hard questions."
The little girl living on a farm in rural Sumner County, Tennessee does ask hard questions.  Innocent and inquisitive, Grace lives in a world where the Civil War has just ended and the devastated South is entering Reconstruction.  Grace directly questions why she is surrounded by death and suffering.
Her grandmother tells Grace, "I want you to not think of the evil in this world, honey, because there is plenty of that. You don't have to look too hard or far for that.  Look for the good.  Be the good."
«Read the rest of this article»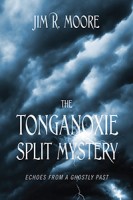 Clarksville, TN – Picture this: Dr. Benjamin Storm is 52, a college professor just fired as head of the prestigious Sterling Weather Research Center by the Dean who believes research is a waste of time and money. Dr. Storm's wife of 23 years has just left him for another woman. He's depressed, can't eat, and can't sleep.
A brilliant scientist, Ben Storm is hanging on to his teaching job by a thread because of students like Henry Crow who does minimal work in Ben's weather class but expects to get excellent grades and pass the class because his father is on the board of the university. «Read the rest of this article»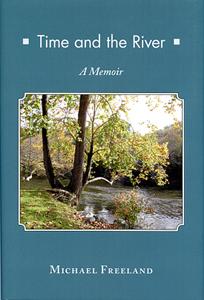 Michael Freeland, author of Blood River to Berlin, has recently published Time and the River: A Memoir with photographs by his wife, Ellen. In Time and the River (Periploi Press, Nashville, Tennessee, 2010), Freeland has managed to tell not only a story of love and war but to give an intimate look at what goes on in the mind of a person who has returned from war.
Mike Freeland, a young man who grew up in rural Kentucky (now an octogenarian), shows us what it's like riding the rails in the Roaring Twenties with his brother Chet. Their dreams of making money and writing a novel turned out to be the illusions of young men who have yet to face the real world.
He also reveals what going home on furlough can become. «Read the rest of this article»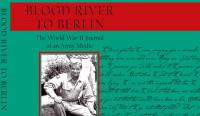 As Veteran's Day approaches, if you can read only one book this year, let it be Blood River to Berlin. No, you aren't going to find it on the best seller list available from a New York publisher. This book is written by your neighbor, Michael Freeland, who lives at 1412 Shallow Lake Circle, Hopkinsville, KY 42240. You can e-mail him at freelandco@hotmail.com or call him at 270-886-0551 to order the book.
Published by Proctor's Hall Press in Sewanee, Tennessee, Blood River to Berlin: The World War II Journal of an Army Medic is the story of someone who started to school in a one-room schoolhouse in a remote community called "Blood River" in Henry County, Tennessee. He dropped out of high school, went to Detroit to work, and was drafted into the United States Army. «Read the rest of this article»
Author James A. Hudson will be holding a book reading at Hastings Books on April 3rd from 1:00pm to 4:00pm. He will also be signing copies of his books for attendees.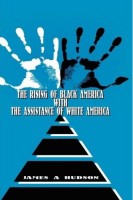 Recently I had the opportunity to review a book, entitled, "The Rising of Black America with the Assistance of White America", by James A Hudson.
My first opinion of the book was that it was to opinionated and lacked substance. My bias was due to how the author categorized the black community in the acknowledgment section of the book.
As I continued to read, my interest began to grow. My biases melted towards the writing style of the author and my views of his focus became more vivid.
To me, the book focus was fair and its suppositions are relevant to the content of the subject matter. Focusing on the struggles of the African American, the material presented was found to be close to the way I witnessed the treatment of blacks in the 1960s. «Read the rest of this article»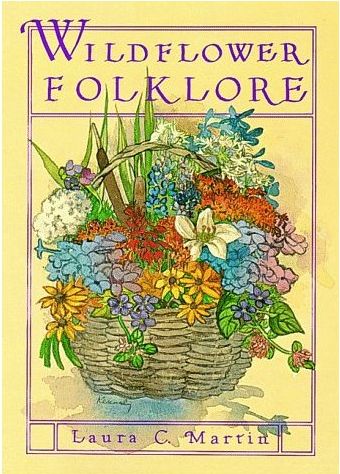 Wildflower Folklore by Laura C. Martin is a book I recently found at a library book sale. It has extensive information about many plants that Southerners have been familiar with for generations.
For instance, kudzu was first introduced to the United States through the Japanese Pavilion during the Philadelphia Centennial Exposition in 1876. The Japanese used kudzu for food, medicine, and as a forage plant. Their intensive land-use practices kept it under control in their country, but we Southerners let it get out of control.
Kudzu was first thought to be a wonder cure for eroded areas here in the South because it would grow quickly even in our red clay. At first, it was grown commercially as a forage plant and was hailed as "King Kudzu." When it began to "eat" telephone poles and trees, people became more than disenchanted with it and began calling it the "plant that ate the South." Since it can grow 80 to 100 feet during one growing season, kudzu can be controlled by grazing goats but the highway department has yet to discover this fact.
«Read the rest of this article»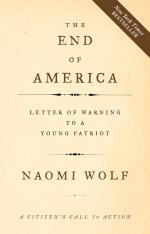 Naomi Wolf, author of the groundbreaking book The Beauty Myth, has been on the speaker circuit promoting her latest book, The End of America: Letter of Warning to a Young Patriot. It is a different track that her prior emphasis on women's rights and feminism. The End of America is "a harbinger of an age that may finally see the patriarchal realm of political discourse usurped."
Wolf enters a male-dominated political commentary arena dominated by men to make a compelling argument for civil rights. Her analysis falls closer to the bones of political discourse as presented by Emma Goldman, and presents her case with an energetic urgency as she cautions Americans of a dangerous "fascist shift" brought about by the Bush administration.
Chapters outline the "Ten Steps to Fascism" citing historical corollaries (as well as the pigs in Orwell's Animal Farm), with headings like "Invoke an External and Internal Threat," "Establish Secret Prisons," "Surveil Ordinary Citizens," "Restrict the Press," and "Target Key Individuals," making a case for the existence of fascism outside of a dictatorship. «Read the rest of this article»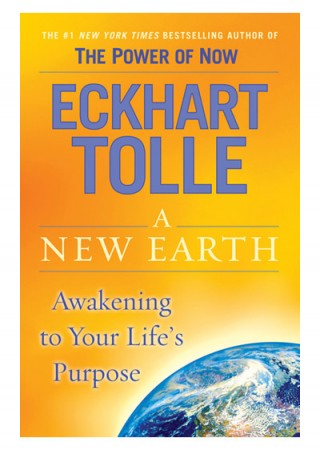 "Try it. You will like like it." I heard this often as I was growing up in the Missouri Ozarks. In many unknown or uncertain situations, this advice motivated me; I found it to be positively true when I volunteered to serve as U.S. Army Chaplain, even though there were hardships and challenges in those 20 years.
I still find this advice helpful in my personal life and in my retirement. In this narrative, I have a recoomendation that you will or will not like.
I am recommending a book that may or may not be your "cup of tea," a book you may not find agreeable. Eckhart Tolle's A New Earth. It is currently a book of the month selection on Oprah Winfrey's television show and may be purchased for the low price of $14 (plus tax). Before spending your hard -earned cash on it, remember I do not guarantee that 'you will like it." The very opposite is the expected outcome because of provocative insight into our personal lives and what makes us "tick" psychologically, physically and spiritually.
It contains modern interpretations of our dilemma as children of God. Though not exclusively a book on religion, it does provide epiphanies about spiritual experiences, challenges us to a mature faith and discovery of a serendipitous depth to our personal faith. «Read the rest of this article»