Topic: Boulder CO
Written by Preston Dyches
NASA's Jet Propulsion Laboratory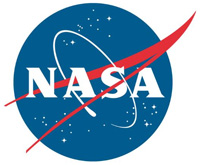 Pasadena, CA – Long, sinuous, tendril-like structures seen in the vicinity of Saturn's icy moon Enceladus originate directly from geysers erupting from its surface, according to scientists studying images from NASA's Cassini spacecraft.
This result is published online today in a study in the Astronomical Journal, along with additional insights into the nature of the structures.
"We've been able to show that each unique tendril structure can be reproduced by particular sets of geysers on the moon's surface," said Colin Mitchell, a Cassini imaging team associate at the Space Science Institute in Boulder, Colorado, and lead author of the paper.
«Read the rest of this article»
Written by Carol Rasmussen
NASA Earth Science News Team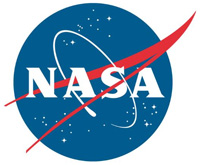 Washington, D.C. – New maps of two recent California megafires that combine unique data sets from the U.S. Forest Service and NASA's Jet Propulsion Laboratory in Pasadena, California, are answering some of the urgent questions that follow a huge wildfire: In all the acres of blackened landscape, where are the live trees to provide seed and regrow the forest? Which dead trees could endanger workers rebuilding roads and trails? What habitats have been created for fire-dependent wildlife species?
The maps, so detailed that they show individual trees, cover the areas of two California megafires — the 2013 Rim fire, which burned more than 250,000 acres (1,000 square kilometers) near and in Yosemite National Park, and 2014's very intense King fire near Lake Tahoe — before, during and after the active burns.
«Read the rest of this article»
Written by Alan Buis
NASA's Jet Propulsion Laboratory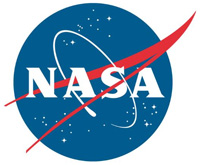 Pasadena, CA – Researchers from several institutions are in the Four Corners region of the U.S. Southwest with a suite of airborne and ground-based instruments, aiming to uncover reasons for a mysterious methane "hot spot" detected from space.
"With all the ground-based and airborne resources that the different groups are bringing to the region, we have the unique chance to unequivocally solve the Four Corners mystery," said Christian Frankenberg, a scientist at NASA's Jet Propulsion Laboratory, Pasadena, California, who is heading NASA's part of the effort.
«Read the rest of this article»
Written by Preston Dyches
NASA's Jet Propulsion Laboratory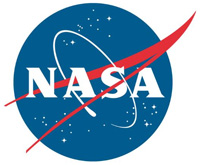 Pasadena, CA – A dual view of Saturn's icy moon Rhea marks the return of NASA's Cassini spacecraft to the realm of the planet's icy satellites. This follows nearly two years during which the spacecraft's orbits carried it high above the planet's poles. Those paths limited the mission's ability to encounter the moons, apart from regular flybys of Titan.
Cassini's orbit will remain nearly equatorial for the remainder of 2015, during which the spacecraft will have four close encounters with Titan, two with Dione and three with the geyser-moon, Enceladus.
«Read the rest of this article»
Written by Dwayne Brown
NASA Headquarters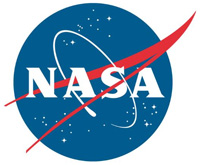 Washington, D.C. – NASA's Mars Atmosphere and Volatile Evolution (MAVEN) spacecraft has observed two unexpected phenomena in the Martian atmosphere: an unexplained high-altitude dust cloud and aurora that reaches deep into the Martian atmosphere.
The presence of the dust at orbital altitudes from about 93 miles (150 kilometers) to 190 miles (300 kilometers) above the surface was not predicted. Although the source and composition of the dust are unknown, there is no hazard to MAVEN and other spacecraft orbiting Mars.
«Read the rest of this article»
NASA's Science Mission Directorate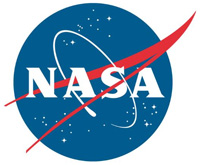 Washington, D.C. – Exactly 85 years after Clyde Tombaugh's historic discovery of Pluto, the NASA spacecraft set to encounter the icy dwarf planet this summer is providing its first views of the small moons orbiting Pluto.
The moons Nix and Hydra are visible in a series of images taken by the New Horizons spacecraft from January 27th-February 8th, at distances ranging from about 125 million to 115 million miles (201 million to 186 million kilometers). The long-exposure images offer New Horizons' best view yet of these two small moons circling Pluto which Tombaugh discovered at Lowell Observatory in Flagstaff, Arizona, on February 18th, 1930.
«Read the rest of this article»
NASA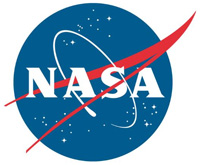 Washington, D.C. – This time-lapse "movie" of Pluto and its largest moon, Charon, was recently shot at record-setting distances with the Long-Range Reconnaissance Imager (LORRI) on NASA's New Horizons spacecraft. The movie was made over about a week, from January 25th-31st, 2015.
It was taken as part of the mission's second optical navigation ("OpNav") campaign to better refine the locations of Pluto and Charon in preparation for the spacecraft's close encounter with the small planet and its five moons on July 14th, 2015.
«Read the rest of this article»
Written by Karen C. Fox
NASA's Goddard Space Flight Center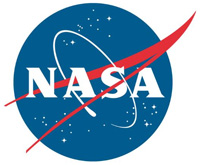 Greenbelt, MD – There's a fascinating spot some 932,000 miles away from Earth where the gravity between the sun and Earth is perfectly balanced. This spot captures the attention of orbital engineers because a satellite can orbit this spot, called Lagrange 1 just as they can orbit a planet.
But the spot tantalizes scientists as well: Lagrange 1 lies outside Earth's magnetic environment, a perfect place to measure the constant stream of particles from the sun, known as the solar wind, as they pass by.
In early February, the United States Air Force will launch a National Oceanic and Atmospheric Administration (NOAA) satellite called Deep Space Climate Observatory, or DSCOVR, into orbit around this spot.
«Read the rest of this article»
Written by Dwayne Brown
NASA Headquarters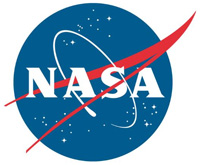 Washington, D.C. – NASA's New Horizons spacecraft returned its first new images of Pluto on Wednesday, as the probe closes in on the dwarf planet. Although still just a dot along with its largest moon, Charon, the images come on the 109th birthday of Clyde Tombaugh, who discovered the distant icy world in 1930.
"My dad would be thrilled with New Horizons," said Clyde Tombaugh's daughter Annette Tombaugh, of Las Cruces, New Mexico. "To actually see the planet that he had discovered, and find out more about it — to get to see the moons of Pluto– he would have been astounded. I'm sure it would have meant so much to him if he were still alive today."
«Read the rest of this article»
Written by Whitney Clavin
NASA's Jet Propulsion Laboratory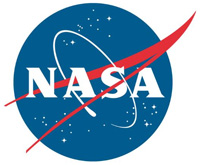 Pasadena, CA – Astronomers using data from NASA's Kepler mission have discovered a planetary system of five small planets dating back to when the Milky Way galaxy was a youthful two billion years old.
The tightly packed system, named Kepler-444, is home to five planets that range in size, with the smallest comparable to the size of Mercury and the largest to Venus. All five planets orbit their sun-like star in less than 10 days, which makes their orbits much closer than Mercury's sweltering 88-day orbit around the sun.
«Read the rest of this article»