Topic: Brad Martin

Clarksville, TN – This November, the Roxy Regional Theatre brings the Great American Novel from the page to the stage with the regional premiere of F. Scott Fitzgerald's "The Great Gatsby".
The production, adapted by Simon Levy, is the only stage version authorized by the Fitzgerald estate since 1926. A finalist for the PEN Literary Award in Drama, its world premiere at Minneapolis' Guthrie Theater commemorated the opening of the Guthrie's new three-stage center in July 2006.
«Read the rest of this article»

Montgomery County, TN – A seventh group of participants completed the Clarksville-Montgomery County Green Certification Program (CMCGCP) workshops this month.
The group began the process in October 2012 with plans to complete their certifications by April 2013.
«Read the rest of this article»

The Clarksville Montgomery County Convention and Visitors Bureau is pleased to announce their 2010-2011 Board of Directors.
The  board members are: Mr. Todd Harvey, Byers & Harvey; Mr. Brad Martin, Lyle, Cook & Martin; Mr. Fred Landiss, F&M Bank; Mr. Jay Patel, Hilton Garden Inn; The Honorable Jerry Allbert, Montgomery County Parks; The Honorable Geno Grubbs, City Council; Mr. Steven Stroman, Batson Nolan; Ms. JoAnn Weakley, Weakley Business Services; and Ms. Pennie Smith, Courtyard by Marriott. «Read the rest of this article»
City of Clarksville plans to launch new web site in a few weeks to offer full details on the new master plan.

Aiming to set the course for our city for the next twenty years, Clarksville Leaders laid out a far reaching master plan for the future of our city. The plan development was coordinated by Frank Lott's  and Jeff Bibb's  BLF Marketing  with assistance from RKG Associates, Betsch Associates, and Wilbur Smith Associates along with a Master Plan Committee  chaired by Mark Holleman, Jim Durrett (Mayor Piper's former chief of staff), and Col. Perry Clark from Fort Campbell.
The City of Clarksville budgeted $230,000 for the development of this plan.
«Read the rest of this article»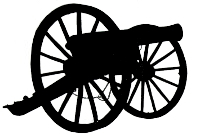 It was just 150 years ago that our nation was torn apart by the Civil War. Brother faced off against brother in often brutal battles. Even after the Union's victory and the eventual reunification of the southern states lingering tensions remained for many years.
It is said time heals all wounds and indeed and we are looking at the approaching sesquicentennial of the Civil War in 2011 with a air of celebration,recognizing of the history of America in a way that everyone can embrace.
We are fortunate to be in an area with a rich Civil War heritage including Fort Defiance (Fort Bruce), nearby Fort Donelson, and other Civil War sites. City and County leaders hope to be ready to attract tourists who will be the traveling the country visiting civil war era sites as a part of the Civil War Sesquicentennial.
«Read the rest of this article»