Topic: Brentwood TN
APSU Sports Information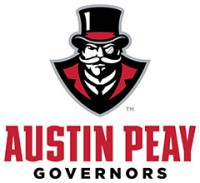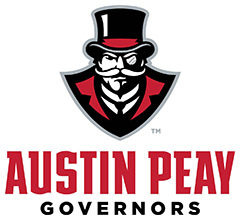 Brentwood, TN – The Ohio Valley Conference released its 2016 men's and women's cross country predicted order of finish, Wednesday, voted on by the league's head coaches.
Austin Peay State University men's team was ranked tied for ninth in the poll, while the women were predicted to finish 10th. Last season, the men's and women's teams each had three top three finishes, including wins in the annual Austin Peay Cross Country Festival.
On the men's side, the Govs will be led by three seniors with ample experience – Daniel Hamm, Kyle Harmon and Martin Rejman.
«Read the rest of this article»
APSU Sports Information

Brentwood, TN – Junior forward Kirstin Robertson, of the Austin Peay State University women's soccer team, was named the adidas® Ohio Valley Conference Offensive Player of the Week, Tuesday.
The award is Robertson's first of her Austin Peay career after entering the program out of Harpeth Hall School.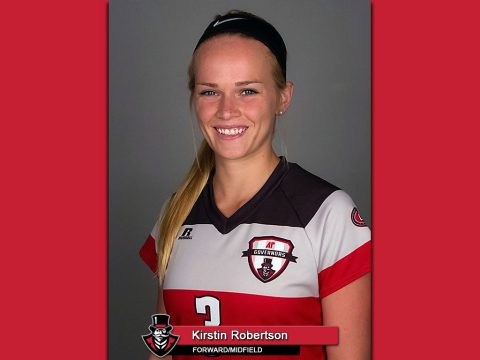 «Read the rest of this article»

Crossville, TN – The participants in Tennessee's 2016 elk hunt were announced at the August meeting of the Tennessee Fish and Wildlife Commission which concluded Friday. The TFWC was also presented a preview of next year's 2016-17 proposed commercial fishing regulations, and update on recommendations for cervid deer carcass importations as they pertain to states with chronic wasting disease (CWD).
Tennessee began its elk hunt in 2009 with the participants selected from a computer draw. At its May meeting, the TFWC approved the addition of an archery only elk hunt which will be held October 3rd-7th.
«Read the rest of this article»
APSU Sports Information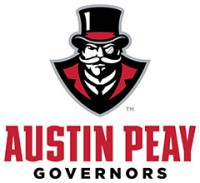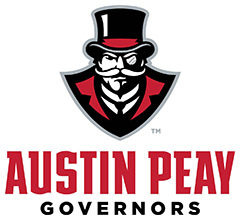 Brentwood, TN – Longtime 'Voice of the Govs' Bill Herndon has been awarded the Ohio Valley Conference's Media Lifetime Achievement honor, accorded to a media member who formerly covered the league.
The awards were established in 2010 as a way to recognize these media members who provide publicity for the conference, its member institutions and intercollegiate athletics; perform their jobs in a fair, consistent and accurate manner; provide all-around coverage for a variety of sports; and demonstrate the ability to go above and beyond their normal beat or job description.
«Read the rest of this article»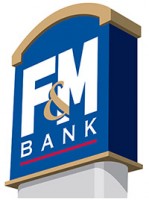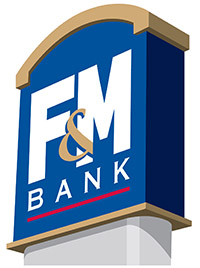 Clarksville, TN – F&M Bank is pleased to announce the rollout of its new CardValet® program for cardholders who want to manage their debit card through their mobile devices.
With the new F&M CardValet Mobile App, customers can control card spending on the go.
It is simple, download CardValet from Google Play™ or the App StoreSM and immediately begin enjoying it's features.
«Read the rest of this article»
APSU Sports Information

Brentwood, TN – Austin Peay State University women's soccer team was predicted to finish tied for seventh place in the 2016 Ohio Valley Conference preseason poll, as voted on by head coaches and sports information representatives.
Defending OVC regular season and tournament champion Murray State was the overwhelming pick to win the league, receiving 18 first-place votes.
«Read the rest of this article»
APSU Sports Information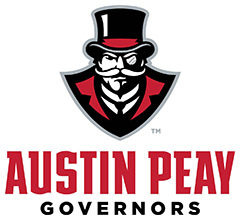 Brentwood, TN – Twenty-one Austin Peay State University student-athletes were among the record 245 Ohio Valley Conference athletes to earn OVC Medal of Honor accolades for the 2015-16 academic year.
For the fourth year in a row, every Academic Medal of Honor recipient posted a 4.0 grade-point average. The record shattered the previous high of 212, set during the 2012-13 academic year. Over the past five years, 1,025 student-athletes have earned an OVC Academic Medal of Honor.
The OVC Academic Medal of Honor recognizes those student-athletes that achieve the highest grade-point in their respective OVC-sponsored sport for the entire academic year, were eligible and used a season of competition while participating in their chosen NCAA-sponsored sport.
«Read the rest of this article»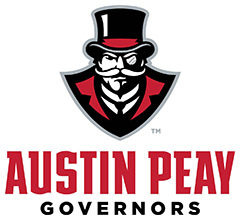 Brentwood, TN – Austin Peay State University (APSU) student-athletes accounted for 103 of a record 1,335 student-athletes named to the 2015-16 Ohio Valley Conference Commissioner's Honor Roll, announced Wednesday by the conference office.
"Academic success is part of our department's responsibility and a mission for our student-athletes," said Austin Peay athletics director Ryan Ivey. "Similar to a successful on-field performance, what you do in the classroom comes down to how hard you're willing to work; the sacrifice and dedication these student-athletes put in to have success on and off the field is second to none."
«Read the rest of this article»
AT&T Gigabit Speeds also now available to Businesses in 22 Tennessee Communities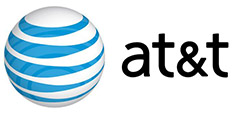 Nashville, TN – AT&T1 is bringing gigabit internet speeds to Clarksville and even more businesses in 22 Tennessee communities. With AT&T Business Fiber, more businesses can download and upload up to 1 gigabit per second (Gbps).2
"For years, as a result of the pro-business policies that have been pursued by our elected leaders at the state and local levels, AT&T has provided Gigabit and multi-Gigabit connections to businesses across Tennessee, helping to spur business success and job creation," said Joelle Phillips, president of AT&T Tennessee.  "With the increased speeds now available through AT&T Business Fiber, AT&T employees have shown yet another example of how we are innovating to increase connectivity to businesses in urban and rural areas alike."
«Read the rest of this article»
Clarksville, TN – Teams from Middle Tennessee participated in the USSSA baseball tournament at Clarksville's Heritage Park June 25th for a one day event hosted by Clarksville Travel Ball.
"Clarksville Travel Ball's vision is to provide an opportunity for local players to participate in tournament atmospheres," said USSSA area director Brian Walker. "The primary focus of USSSA is the development of programs that allow for teams of all skill levels to compete against one another."
«Read the rest of this article»