Topic: Brett Kern
Tennessee Titans (2-1) vs. New York Jets (2-1)
Sunday, September 29th, 2013 | 3:05pm CDT
LP Field | Nashville, TN | TV: CBS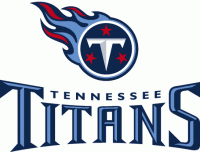 Nashville, TN – The Tennessee Titans (2-1) play their second of three consecutive home games this week, welcoming the New York Jets (2-1) to LP Field (capacity 69,143). Kickoff is scheduled for 3:05pm CDT on Sunday, September 29th.
This week's game will be televised regionally on CBS, including Nashville affiliate WTVF News-Channel 5. Greg Gumbel will handle play-by-play duties while Dan Dierdorf provides analysis.
«Read the rest of this article»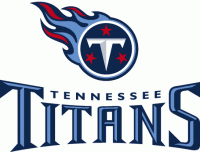 Nashville, TN – While the Tennessee Titans did experience significant roster turnover during the spring, they are not without a young and vital returning nucleus.
On offense, Chris Johnson leads the running backs group once again. Now in his sixth NFL season, Johnson's 6,888 rushing yards from 2008–2012 ranked second in the league and ranked sixth in NFL history for a player's initial five campaigns.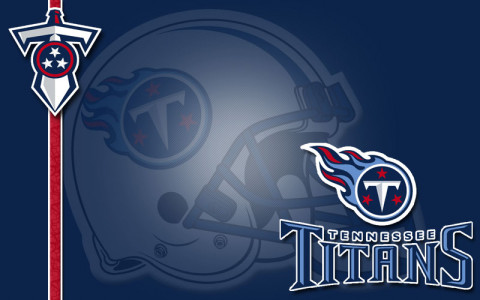 «Read the rest of this article»
Written by Meghan Rose
Tennessee Titans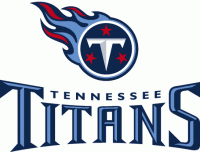 Nashville, TN – Titans rookie long snapper Beau Brinkley considers himself a realist, but he's hoping to make his mark in the NFL as a specialist.
Although the spotlight might shine on key offensive and defensive position battles with training camp in full swing, Brinkley knows for certain that his ability to adjust to an NFL-style and pace of play on special teams won't be overlooked as he vies for a roster spot.
"I love trying to prove myself," Brinkley said. "I've always had to do it, and I've always had to compete to get where I'm at." «Read the rest of this article»
Titans to pick 20th in NFL Draft
Free Agency begins March 13th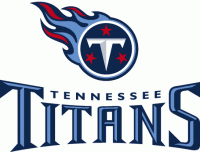 Nashville, TN – When Mike Munchak was hired as head coach of the Tennessee Titans on February 7th, 2011, an uncertain landscape awaited him. The franchise had only recently parted ways with the only head coach in its Tennessee history, and team owner K.S. "Bud" Adams, Jr. had already made the decision to begin anew at the quarterback position.
But the foremost concern on the mind of team management, players and fans alike was whether or not there would even be a football season.
A year later, on the heels of a 9-7 season in which the Titans narrowly missed out on a playoff berth, the franchise is once again enjoying stability and a sense of hope. «Read the rest of this article»
Titans Online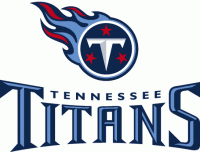 Nashville, TN – Daniel Graham pushed the defender, sold the play fake and eased into the end zone.
Waiting on the spiraling football thrown to him by Matt Hasselbeck was the hardest part.
Seconds later, Graham grabbed the pass for the game-winning touchdown against his former team.
Graham's first catch as a Titan put Tennessee up with a little more than four minutes left, and the defense held on for a 17-14 win against Denver Sunday at LP Field.
"It feels real good," said Graham, a 10-year NFL veteran who signed with Tennessee in the offseason. "Last year was the first year I didn't have a touchdown. To come back and have the game-winning touchdown against my former team feels good. It seemed like the ball was in the air forever." «Read the rest of this article»
Written by Craig Peters
Titans Online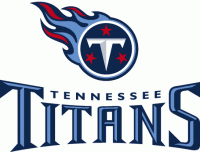 Nashville, TN – Tommie Campbell had the view that defensive backs have in their dreams.
The Titans rookie safety saw a wobbling pass and 90 yards of lush, open LP Field grass.
Seconds later, the seventh round draft pick and former airport janitor, brought thousands to their feet by taking the interception for a touchdown. Campbell had enough gas in his tank to punctuate the return by putting one hand on his helmet in a tribute to Deion Sanders before high-fiving fans in the front row.
"I guess the quarterback and receiver weren't on the same page," Campbell said. "I saw the ball, broke on the ball and caught the ball first because I have had trouble with that at practice. From there, it was just run like Forrest Gump. I just took off and didn't stop until I got into the end zone. «Read the rest of this article»
76th Annual National Football League Player Selection Meeting
Thursday, April 28th-Saturday, April 30th, 2011 • Radio City Music Hall • New York City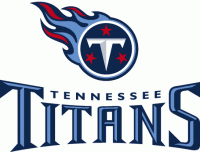 Nashville, TN – The Titans own the eighth overall selection and a total of nine picks in the 76th NFL Draft, a three-day event that begins April 28th and lasts seven rounds.
The NFL will conduct the draft from Radio City Music Hall in New York City, while Titans personnel will be headquartered at Baptist Sports Park in Nashville.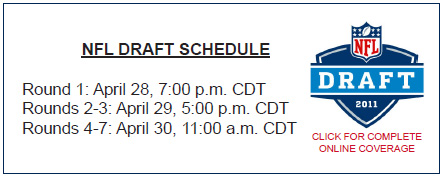 «Read the rest of this article»
Tennessee Titans (6-9) at Indianapolis Colts (9-6)
Sunday, January 2nd, 2011 • 3:15pm CST • Lucas Oil Stadium • Indianapolis, IN • TV: CBS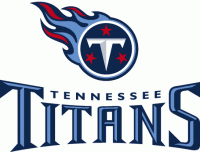 Nashville, TN – The Tennessee Titans (6-9) conclude their 2010 season this week, as they travel to Indianapolis to face the division-rival Colts (9-6). Kickoff at Lucas Oil Stadium (capacity 63,000) is scheduled for 3:15pm CST on Sunday, January 2nd.
The time was changed from its originally scheduled start of noon CST. «Read the rest of this article»
By Teresa M. Walker, The Associated Press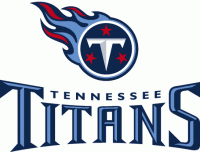 Nashville, TN — Chris Johnson wore a visor and T-shirt and stayed busy as Tennessee's top cheerleader.
Drew Brees and Reggie Bush limited their dress rehearsal to putting on their New Orleans' uniforms and pregame warmup before watching from the sideline all night long.
Alvin Pearman's 5-yard touchdown with 3:18 left helped the Titans beat the Saints 27-24 on Thursday night in the preseason finale where both teams thought of safety first for their key stars.
Vince Young tossed a TD, LeGarrette Blount also ran for a score and Rob Bironas kicked two field goals for Tennessee (2-2).
New Orleans looked ahead to the NFL's regular-season opener on September 9th when the defending Super Bowl champs host the Minnesota Vikings and Brett Favre. Coach Sean Payton gave Brees and Bush plenty of company on the safety of the sideline by subbing out for most of his starters. «Read the rest of this article»
Four weeks of practices open to the general public; single-game tickets also on sale July 31st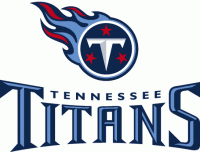 Nashville, TN — The Tennessee Titans begin training camp in Nashville on Saturday, July 31st. Fans are invited to attend a total of 18 practices during the four-week camp, all free of charge. It is the only time of the year that practices are open to the general public.
Once again this year the Titans will conduct training camp practices at Baptist Sports Park, where the vast majority of the team's camps have been conducted since the team moved to Tennessee in 1997. The Titans held camp at Tennessee State University from 1997-98, Baptist Sports Park's Bellevue location in 1999 and their current facility in MetroCenter since 2000 (other than two weeks of camp in 2006 at Austin Peay State University). «Read the rest of this article»