Topic: Brian Prentice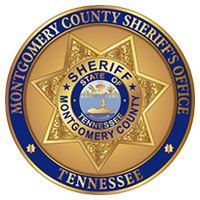 Clarksville, TN – Three deputies with the Montgomery County Sheriff's Office were recognized by the Queen City Lions Club for their service to the community at their annual pancake breakfast.
Deputy Dale Tuel received the Lions Cub Award. The award is presented to a deputy in their first year of service. Tuel received the recognition for his dedication and professionalism to the job. Tuel incorporates the knowledge and discipline he learned in the military into his career at the Sheriff's Office.
«Read the rest of this article»

Clarksville, TN – The Montgomery County Sheriff's Office would like to congratulate the Reserve Deputy Class of 2017 on their recent graduation.
Michael Bevilacqua, David Fivecoat, Charles Gehring, Brian Lynch, Angelique Maynard, Dennis Morgan, Micheal Ritchart, Christopher Smith, Devin Sorensen, and James Weatherford were surrounded by family and friends as they were sworn in by Montgomery County Sheriff John Fuson at the Historic Courthouse on August 26th, 2016.
«Read the rest of this article»

Clarksville, TN – Clarksville resident, Army Retiree, Reserve Deputy, and grandfather to eleven, Bob Nagel, has finished an IRONMAN Triathlon in Cambridge, Maryland.
Fifty-year-old Nagel completed the competition in 13 hours and 17 minutes. The triathlon held October 17th consists of three stages. It starts with a 2.4 mile swim, followed by a 112 mile bike ride, and ends with a 26.2 mile run.
"It was a very windy day with gusts up to 25 mph, which added to the challenge, especially during the two loop bike course when you hit the winds head-on," said Nagel. "Despite never attempting an event this long, I was pleased with my time and beat my goal by nearly 90 minutes."
«Read the rest of this article»

Montgomery County, TN – Just days after her family reported her missing, a Montgomery County Sheriff's Investigator was able to track down a kidnapping victim and arrest her alleged captor.
Gary Nations, 32, who gave a Hendersonville, Tennessee address was charged by MCSO officials with kidnapping and aggravated assault. He already had warrants out for violation of probation and escape. His bond was set at $255,000.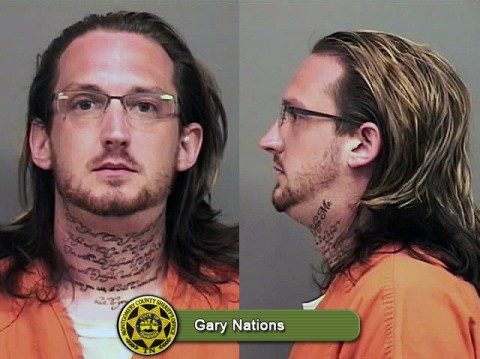 «Read the rest of this article»

Montgomery County, TN – Montgomery County Sheriff John Fuson and several of his staff came together Thursday night to inform citizens gathered at Olivet Free Will Baptist Church. Reverend Chris Camp began the meeting by thanking the Sheriff and the MCSO for all they do.
"Anytime I go to something (the Sheriff) is always there," Camp said, adding that he and his staff go "above and beyond" for the community.
«Read the rest of this article»

Montgomery County, TN – Two back-to-back events will be held Saturday in honor of fallen Montgomery County Sheriff's Office Deputy David "Bubba" Johnson.
First, the Inaugural Bubba Johnson Memorial 5K Road Race begins at 8:30am Saturday, July 19th beginning at The Montgomery County Historic Courthouse, Clarksville, TN. There is also a 1-mile "fun run-walk" that will begin and end at Clarksville First Baptist Church.
«Read the rest of this article»

Clarksville, TN – Nearly 40 golfers competed in the Inaugural School Resource Officer/Reserve Golf Scramble Friday morning at Swan Lake Golf Course.
The team taking home first place were Tom Daugherty, Lewis Boyd, Ed Fowler, Ronald Lott, with second place going to Brian Prentice, Ron Farley, Ray Johnson, Pat Vaden and the team to take third was Joey Henicle, Travis Hanley, Stephen Sewell, Matt Jeffers.
«Read the rest of this article»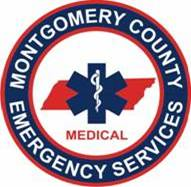 Clarksville, TN – Wednesday morning, around 9:45am at the EMS Station 23 across the street from the Hilltop Market at 385 Highway 149, a member of the on duty EMS crew smelled smoke, and when checking for the source found the garage where their ambulance was parked engulfed in flames.
As one of the crew responded to the fire, the other called for support from area Fire Departments; units from Clarksville Fire Rescue, Cunningham Volunteer Fire Department, East Montgomery Volunteer Fire Department, Palmyra Volunteer Fire Department, and the Woodlawn Volunteer Fire Department responded to help fight the flames which were under control within 20 minutes of the initial call being placed.
«Read the rest of this article»

Montgomery County, TN – The ten Reserve Deputies, out of a pool of 50 applicants, that were accepted into the Montgomery County Sheriff's Office program August 31st graduated the required 86 hour training course.
"These deputies donate their time to assist patrol, assist in extradition, service of warrants and more," said Sgt. Brian Prentice, who has been in charge of the program for 30 years, adding that they each pay $800.00 to become a reserve, as they have to buy their own equipment.
«Read the rest of this article»
The 29th Annual Oktoberfest brought to you by the Clarksville Edelweiss Club will be held on October 2nd (4:00pm – midnight) & 3rd (2:00pm – midnight) at 790 Economy Drive, off of Hwy 76, by I-24's Exit 11. Load up the car, bring the whole family, and do the chicken dance with a 6′ tall chicken! Enjoy music by Pros't and Die Mitternachters. The Woodchopper Dancers from Toledo, OH will be performing several times each night. There are carnival rides for Kids of All Ages. This is your chance to experience the wonders of Germany right here at home in Tennessee! «Read the rest of this article»