Topic: Bridgestone Arena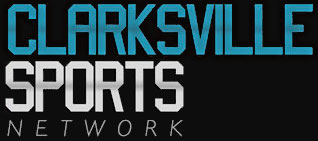 Nashville, TN – As the NFL season winds down, football fans (and most sports fans in general) begin to get a little antsy.
How will we function without our pigskin-filled weekends?
The Super Bowl is less than two weeks away and we're still months away from this year's NFL draft.
Luckily for said sports fans, myself included, this past weekend provided one of the most all-around enjoyable sporting weekends in a long time. «Read the rest of this article»
2nd Brigade Combat Team Soldiers attend Leadership Seminar
Written by Sgt. Joe Padula
2nd Brigade Combat Team PAO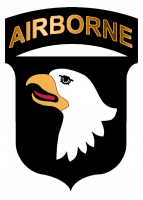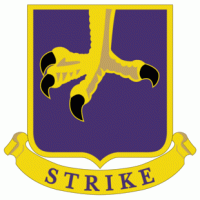 Nashville, TN – Attributes of a great leader include honesty, integrity, accountability, responsibility, trust, passion, able to inspire and having the capability to listen and communicate, stated by Howard Putnam, the former chief executive officer of Southwest Airlines and a speaker at the latest Get Motivated Seminar held at Nashville's Bridgestone Arena, October 17th.
Get Motivated Seminar Inc. is a personal training and development company comprised of well-known leaders who speak at large venues on the topic of leadership.  In the crowd of about 17,000 were 196 Strike Soldiers and Leaders of the 2nd Brigade Combat Team, 101st Airborne Division (Air Assault), who learned much from the high profile motivational speakers.
«Read the rest of this article»
Family and Friends of David Barbee

Clarksville, TN – Please join us as we show our support for David in his fight against cancer.
Join Team Barbee in the Country Music Marathon and 1/2 Marathon.
$100.00 donation (race and non-race participants) will get a Team Barbee T-Shirt with Team and Sponsor/Business names printed on the back. (You do not have to participate in race to donate)
If you plan to participate on race day, you must register on your own. Do not wait too long as the price increases the closer it gets to race day. Please remember that you must fill out a Team Barbee registration form so we offically know everyone that has joined the team plus you MUST register at the official Country Music Marathon website. «Read the rest of this article»
"Operation Celebrate Children" to Feature National Anthem by Award-winning Artist Trace Adkins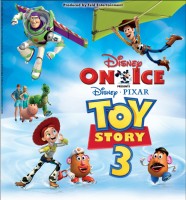 Nashville, TN – Families of Fort Campbell soldiers on active duty will be treated on Saturday, October 2nd, to a private, free performance of Disney On Ice presents Disney/Pixar's Toy Story 3 at Nashville's Bridgestone Arena.
Fort Campbell families, who have recently seen their service members deployed for the third and fourth times, will also be treated to a national anthem performance by multiplatinum, award-winning country music star Trace Adkins.
«Read the rest of this article»

Austin Peay State University's Athletics will celebrate the 2010 Ohio Valley Conference women's basketball championship when it hosts a "Peay Pairings Party," beginning 5 p.m., Monday, in the Dunn Center front lobby. This is the second straight season the Lady Govs captured the OVC tourney championship.
The "Peay Pairings Party" is an open viewing party for Austin Peay fans, students and alumni, giving an opportunity to meet, greet and watch the NCAA Tournament Selection Show with the league champs. In fact, the Lady Govs will be available to sign 2009-10 schedule posters until 5:45 p.m., with the show airing at 6 p.m.
«Read the rest of this article»

NASHVILLE – Senior Nicole Jamen and sophomore Jasmine Rayner each recorded double-doubles, leading Austin Peay State University women's basketball team to a 69-60 victory against Eastern Illinois and its second consecutive Ohio Valley Conference Women's Basketball Championship, Saturday afternoon at Bridgestone Arena.
Austin Peay (15-17) won despite being seeded third in the tournament. The Lady Govs defeated sixth-seed Tennessee Tech, Tuesday, and second-seed Morehead State, Friday, before Saturday's championship victory.
As was the case in all three of its tournament wins, Austin Peay jumped out on top early. The Lady Govs scored eight of the game's first 11 points, Saturday, and ultimately would never trail in the contest. Austin Peay would later use a 15-1 run – spurred on by six points from junior Ashley Herring and four points from Jamen – over a four-minute span to push its lead to 17 points, 28-11, with 5:20 left.
«Read the rest of this article»