Topic: Bridgestone Arena
#12 Tennessee (13-18/6-12 SEC) vs. #13 Auburn (11-19/5-13 SEC)
Wednesday, March 9th, 2016 | 8:00pm ET/7:00pm ET
Nashville, TN | Bridgestone Arena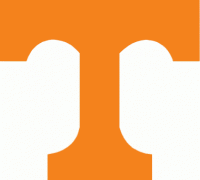 Knoxville, TN – Tennessee meets Auburn for the third time this season when the two teams square off in the opening game of the SEC Tournament on Wednesday night. Televised nationally on the SEC Network, Wednesday's tipoff is slated for 8:00pm ET/7:00pm CT from Nashville's Bridgestone Arena.
The 12th-seeded Volunteers (13-18, 6-12 SEC) head to the Music City looking to make it four consecutive years with an opening-round victory at the SEC Tournament. Last year, the Vols were victorious over Vanderbilt in the second round of the tournament before falling in the quarterfinals against Arkansas.
«Read the rest of this article»
UT Athletics Department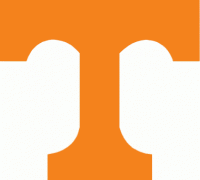 Knoxville, TN – Behind an array of 3-pointers and second-chance opportunities, the Ole Miss Rebels secured an 83-60 win over Tennessee on Senior Day in Thompson-Boling Arena Saturday.
Tennessee (13-18, 6-12 SEC) dropped its fourth consecutive game for the first time this season, while the Rebels (20-11, 10-8 SEC) earned their fourth victory in the last five games.
Senior Devon Baulkman shined in his final game in Thompson-Boling Arena, with a team-high 19 points on 6-of-12 shooting, leading the Vols in scoring for the second time this season. Fellow senior Armani Moore posted 13 points, while Admiral Schofield added 12 points. Ole Miss' Sebastian Saiz scored a game-high 23 points, and Tomasz Gielo posted 16 points.
«Read the rest of this article»
Tennessee (13-16, 6-10 SEC) at Vanderbilt (18-11, 10-6 SEC)
Tuesday, March 1st | 6:01pm CT/7:01pm ET
Nashville, TN | Memorial Gym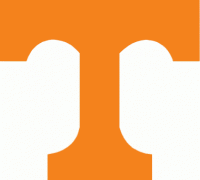 Knoxville, TN – The final week of the regular season gets underway on Tuesday night when Tennessee travels to face SEC and in-state rival Vanderbilt at 7:00pm ET/6:00pm CT on the SEC Network.
The Volunteers (13-16, 6-10 SEC) and Commodores (18-11, 10-6 SEC) cross paths on contrasting trajectories as UT looks to bounce back from a pair of losses last week while VU is currently enjoying a three-game winning streak.
In its most recent action, Tennessee suffered just its third home defeat of the season when it fell to Arkansas by a 75-65 count on Saturday.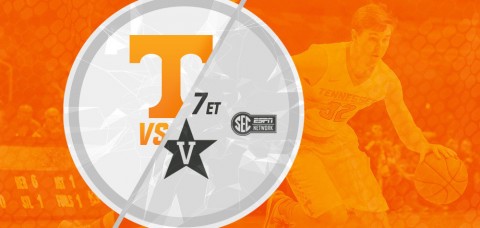 «Read the rest of this article»
#24/RV Tennessee (16-10/7-6 SEC) vs. LSU (8-18/2-11 SEC)
Sunday, February 21st, 2016 | 1:01pm CT/2:01pm ET
Baton Rouge, LA | Maravich Center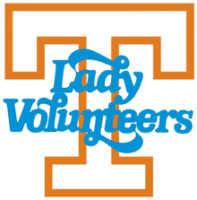 Knoxville, TN – The #24/RV Lady Vols (16-10, 7-6 SEC) will look to move up in the tightly contested SEC standings as they head to Baton Rouge for the penultimate road game of the season against LSU (8-18, 2-11 SEC). Tipoff is slated for 1:00pm CT/2:00pm ET at Pete Maravich Assembly Center and the game will be broadcast on ESPNU and available online at WatchESPN.
Sunday will be LSU's home "Play 4Kay" game, coming on the heels of UT's "Live Pink, Bleed Orange" game. Play 4Kay events are held in honor of late NC State coach Kay Yow, who lost a long and hard-fought battle with breast cancer on January 24th, 2009.
The Kay Yow Cancer Fund has raised more than $5 million for research.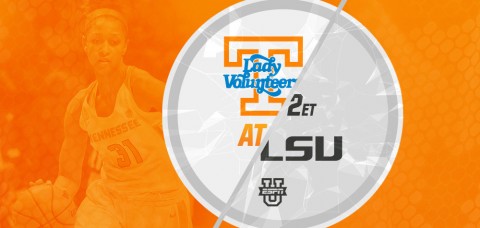 «Read the rest of this article»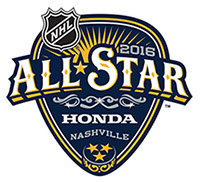 Nashville, TN – The National Hockey League brought their Fan Fair and All-Star Weekend to Nashville, Tennessee during the last four days of January. This city and league had been preparing for this much anticipated event for over fifteen months and expectations were high as the greatest show on ice descended on Music City.
"What an incredible setup, what an incredible beginning to All-Star Weekend," gushed NHL Commissioner Gary Bettman at the opening ceremonies on Thursday, January 28th, 2016. "The planning that the city of Nashville with the Predators and the local organizing committee and Bridgestone have done is nothing short of phenomenal. People are going to be thrilled to be part of this weekend."
«Read the rest of this article»
Tennessee (9-8, 2-3 SEC) vs. Vanderbilt (10-7, 2-3 SEC)
Thursday, January 20th, 2016 | 9:05pm ET/8:05pm CT
Knoxville, TN | Thompson-Boling Arena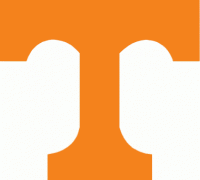 Knoxville, TN – Tennessee renews its rivalry with in-state, SEC foe Vanderbilt with a late-night clash on Wednesday at Thompson-Boling Arena. Tipoff between the Volunteers and Commodores is slated for 9:00pm ET/8:00pm CT on the SEC Network.
Wednesday marks the 189th meeting all-time between UT and VU in a series that dates to 1922. It is the second-longest series in Tennessee basketball history (trailing the 218 all-time meetings between the Vols and Kentucky), and UT's 116 wins over the Commodores are its most over any opponent.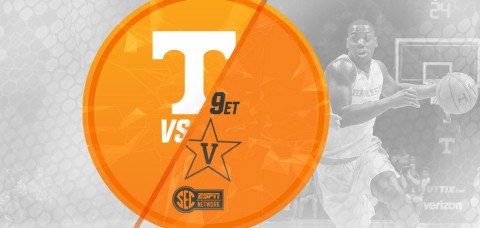 «Read the rest of this article»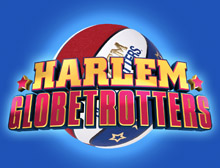 Nashville, TN – The Harlem Globetrotters will be in Music City for a game at the Bridgestone Arena on Friday January 15th, 2016 starting at 7:00pm. They are also celebrating 90 years of ball handling wizardry. The globally recognized basketball team will be on a world tour during the first half of 2016 dazzling fans with their unique style of athleticism, comedy and theater.
Over the years various incarnations of the Globetrotters have played more than 20,000 games in 120 countries. The team's signature song is Brother Bones' whistled version of "Sweet Georgia Brown".
«Read the rest of this article»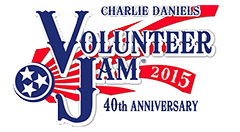 Nashville, TN – On Wednesday night the sold-out crowd at the Bridgestone Arena in Nashville, TN was brought to a standing ovation when four war heroes were invited onstage and presented with Henry Military Service Tribute Rifles during the Charlie Daniels' 40th Anniversary Volunteer Jam.
Anthony Imperato, President of Henry Repeating Arms, gifted the rifles to thank the veterans for their heroic contributions to our country.
«Read the rest of this article»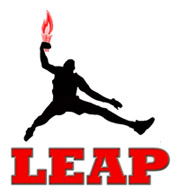 Nashville, TN – On May 7th, 2014 the LEAP Organization was selected to receive a grant award from the Nashville Predators Foundation. This year marked the Predators biggest grant program in franchise history with over $410,000 in grants were awarded to Middle Tennessee non profit organizations at Bridgestone Arena.
"We are very appreciative of the Predators Foundation selecting us for funding to enhance our youth development program" commented board member Larson Gafney.
«Read the rest of this article»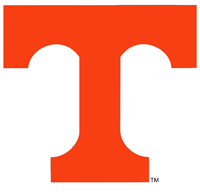 Nashville, TN – The Tennessee Sports Hall of Fame, located inside the Bridgestone Arena, has announced a new, permanent Pat Summitt Exhibit that will open on Friday, the first day of activities at the 2014 NCAA Women's Final Four.
The Nashville Local Organizing Committee (NLOC) is providing free admission to the Pat Summitt Exhibit from April 4th-8th, allowing basketball fans to experience the new exhibit during their time in Nashville Tennessee.
«Read the rest of this article»