Topic: Bridgestone Arena
Tennessee Athletics Department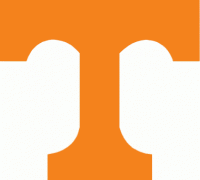 Nashville, TN – After trailing by as many as 21, Tennessee fought back to within a couple possessions of No. 8 Gonzaga, but the second-half push went no further as the Vols fell to the unbeaten Bulldogs, 86-76, at Bridgestone Arena on Sunday night.
Tennessee (6-5) was led offensively by junior guard Detrick Mostella, who spurred the Vols' comeback attempt with 15 of his 17 points coming in the second half. Grant Williams added 11 points while Robert Hubbs III finished with 10.
Billed as The Battle on Broadway, Sunday's game between Tennessee and Gonzaga (11-0) was a rematch of last season's Battle in Seattle. This season's edition played out in a similar fashion as the one before it, with the Bulldogs jumping out to a big early lead and the Vols nearly erasing it.
«Read the rest of this article»
Tennessee vs. #8 Gonzaga
Sunday, December 17th, 2016 | 3:00pm CT
Nashville, TN | Bridgestone Arena | TV: ESPN2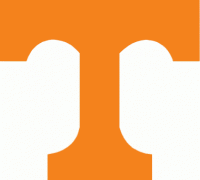 Knoxville, TN – Tennessee treats its midstate fans to a high-profile, regular-season clash against unbeaten and eighth-ranked Gonzaga Sunday at Bridgestone Arena in downtown Nashville. Billed as the The Battle on Broadway, presented by Farm Bureau Insurance of Tennessee, tip-off is slated for 3:00pm CT on ESPN2.
The Vols (6-4) journeyed west for another neutral site showdown with the Bulldogs (10-0) in Seattle last season. Gonzaga emerged with an 86-79 victory.
Tennessee is playing its fourth game in eight days — a stretch that began last Sunday when the Vols were narrowly edged by No. 7 North Carolina, 73-71, in Chapel Hill.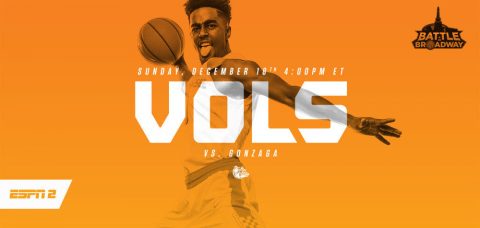 «Read the rest of this article»
Tennessee Athletics Department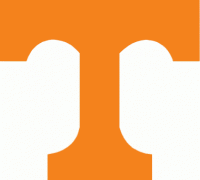 Knoxville, TN – Grant Williams scored a career-high 30 points, and Robert Hubbs III had a double-double with 22 points and 10 rebounds as Tennessee defeated Lipscomb 92-77 on Thursday night at Thompson-Boling Arena.
Tennessee (6-4) dominated the second half to respond to Lipscomb's (4-9) strong start. In the second half, the Vols shot 53.8 percent (14-of-26) shooting and enjoyed a 25-13 advantage on the glass. UT finished with 41 rebounds to Lipscomb's 29.
«Read the rest of this article»
Tennessee vs. Tennessee Tech
Tuesday, December 12th, 2016 | 6:00pm CT
Knoxville, TN | Thompson-Boling Arena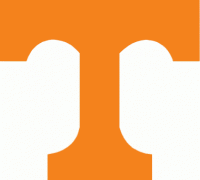 Knoxville, TN – Tennessee hosts in-state and I-40 foe Tennessee Tech on Tuesday night at Thompson-Boling Arena with tipoff set for 6:00pm CT on the SEC Network.
The Vols (4-4) are looking to bounce back from a narrow defeat at the hands of No. 7 North Carolina on Sunday night and grab their 14th consecutive home victory during the month of December.
Tennessee got a big showing from its leading scorer, Robert Hubbs III, in Chapel Hill. The senior scored 21 points on 9-of-11 shooting to boost his season average to 14.8 points per game. Hubbs is joined in double figures by redshirt freshman Lamonte Turner at 10.3 ppg.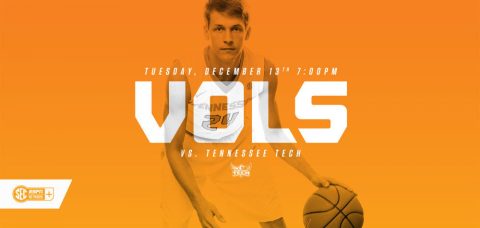 «Read the rest of this article»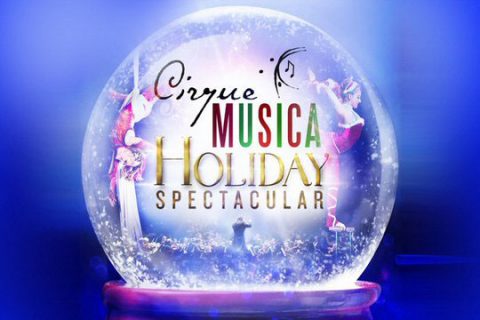 Nashville, TN – On Sunday, November 27th, 2016 Cirque Musica Holiday Spectacular dazzled fans of all ages at the Bridgestone Arena in Nashville, Tennessee.
The show featured the Nashville Recording Orchestra paired with the creative cast of Cirque Musica presenting skills of poise and wonder to the most popular songs of the Christmas season.
The Spectacular also featured performers who come from 6th, 7th and even 8th generations of circus families.
«Read the rest of this article»
Nashville, TN – The fifth incarnation of the Musicians Hall of Fame and Museum (MHOF) Induction Ceremony took place on October 26th, 2016 at the Nashville Municipal Auditorium and a who's who of Music City's musical nobility were on hand to witness a high-flying night of music history.
The MHOF first opened on June 6th, 2006 to honor all musicians regardless of genre or instrument. While the Hall is populated by many well-known artists part of the mission statement of the organization is to showcase some of the lesser known talent and sideman who were responsible for creating the greatest songs in the library of recorded music.
«Read the rest of this article»
Paychecks for Patriots Hiring Event to be held at American Job Center in Clarksville

Nashville, TN – This year Paychecks for Patriots will be on October 18th in four cities; Memphis, Nashville, Clarksville, and Knoxville from 10:00am until 2:00pm.
Paychecks for Patriots is not your typical job fair, it is truly a hiring event.  Each employer who participates is vetted to ensure they have available full-time jobs for veterans.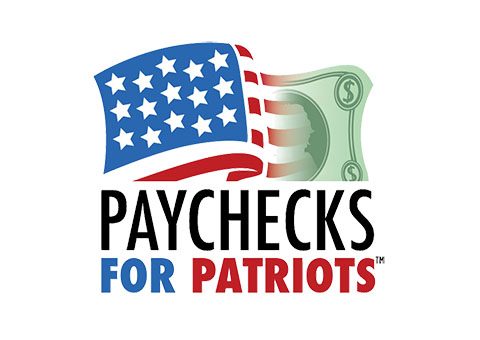 «Read the rest of this article»
Nashville, TN – There were a lot of twists and turns at the PBR Music City Knockout held at the Bridgestone Arena in Nashville, Tennessee on August 20th, 2016.
The drama was provided by bone-jarring bulls and the unique bracket format of the two-day competition that saw the world's best Professional Bull Riders face off against each other in the only one of its kind event on the 2016 Built Ford Tough Series (BFTS) schedule.
«Read the rest of this article»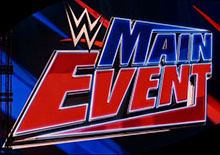 Nashville, TN – Okay, I admit it. I was never that big of a wrestling fan. You know why – it seemed fake, was too scripted, so overly dramatic and always over the top. But I had friends who loved it. My college roommate would often reenact a Jimmy "The Superfly" Snuka leap off of his bed straight onto yours truly further alienating me from the entertainment value of the sport.
However, attending the WWE SmackDown Live on August 2nd, 2016 at the Bridgestone Arena in Nashville, Tennessee might have finally tilted me toward fandom – or, at least provided me with extreme appreciation for the empire that Vince McMahon and Company have built over the past four decades.
«Read the rest of this article»
APSU Sports Information
Pairings to be released Wednesday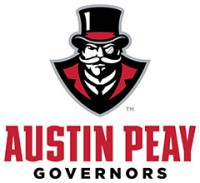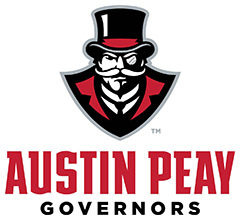 Clarksville, TN – Austin Peay State University (APSU)'s annual Governors Golf Classic will be held Friday, July 22nd at the Swan Lake Gold Course, the Clarksville Country Club and the Links at Novadell.
Tee times will be available Wednesday, on LetsGoPeay.com, Facebook and Twitter, with assignments also emailed to each golfer.
Registration begins at 9:30am with a 10:30am shotgun start at all three courses.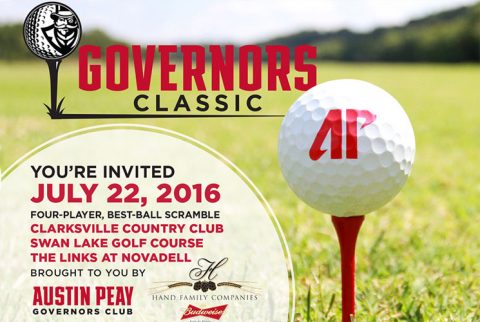 «Read the rest of this article»