Topic: Bridgestone Metalpha USA Inc.

Clarksville, TN – After the turkey is put away on Thanksgiving evening, bring your out-of-town guests downtown for family entertainment sure to get everyone in the holiday spirit.
A new musical comedy by the Grammy Award-winning and Tony Award-nominated composer and lyricist, Harry Connick, Jr.'s "The Happy Elf" opens at the Roxy Regional Theatre on Thursday, November 24th, at 7:00pm.
Directed by Ryan Bowie and choreographed by Emily Rourke, "The Happy Elf" follows Eubie the Elf on his musical mission to bring Christmas cheer to Bluesville, a town on Santa's naughty list. But can he turn a whole town of naughty children nice in just one day?
«Read the rest of this article»

Clarksville, TN – Greg Coker, author, speaker and former senior-level corporate executive discussed "soft skills," what he defines as the blend of credibility, liability and authenticity that compliment technical skills. These include communication, problem solving, customer service, teamwork and conflict resolution.
"Technical skills are the most important, but most organizations today are over managed and under led," Coker shared, citing various examples to demonstrate the difference between management and leadership.
«Read the rest of this article»

Clarksville, TN – The Leonard Bernstein musical On the Town is currently playing at the Roxy regional Theatre in historic downtown Clarksville Tennessee. The show runs through October 4th and is definitely worth going to see if you have not yet done so.
This musical extravaganza follows the antics of three sailors at the height of World War II who are heading into the New York City for 24 hours of liberty. Sailors on liberty generally look for the action, maybe a little food, drink, and most definitely a date! You have all heard of the old Navy axiom a girl in every port; well these three sailors try their best to live up to it.
The video below is from the Broadway version of this show, but it gives you a great idea of what you can expect at the Roxy.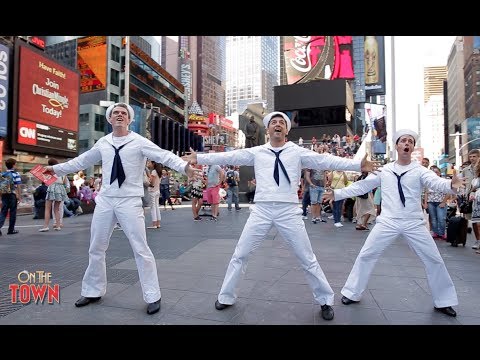 «Read the rest of this article»
"On the Town" runs at the Roxy from September 17th-October 4th

Clarksville, TN – "New York, New York, it's a wonderful town!" This fall, the Roxy Regional Theatre embarks on its 32nd season of live entertainment with the 70th Anniversary of Leonard Bernstein's legendary musical about three sailors who manage to find love and incredible adventures in the Big Apple while on a 24-hour leave.
"On the Town" docks at the corner of Franklin and First Street, September 17th – October 4th, 2014.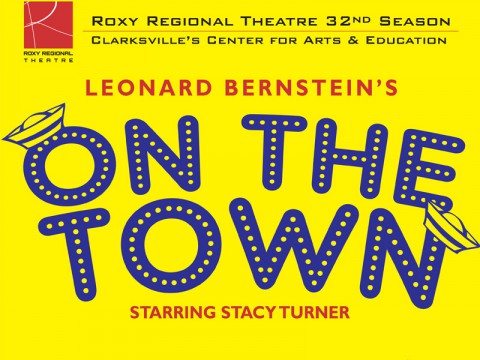 «Read the rest of this article»
Roaring 20's Themed "Night at the Cotton Club" Fundraiser

Clarksville, TN – Tickets are still available for the Two Rivers Chapter "Ante Up for the Red Cross" to be held on Saturday, November 9th from 6:00pm–10:00pm. The event will be hosted at Tanglewood House located at 1601 Madison Street.
Tickets are $75.00 each and include food, entertainment and a silent auction. To reserve your tickets, please call 931.645.6401 or register and purchase tickets online at www.redcross.org/anteup2013 .
«Read the rest of this article»

Montgomery County, TN – The third group of group of citizens completed the Clarksville-Montgomery County Green Certification Program (CMCGCP) workshops, this month bringing the total number of organizations that have participated to more than 100.
«Read the rest of this article»

Clarksville, TN – Montgomery County Relay for Life held the kickoff for the 2013 Relay for Life yesterday at the Hilldale Baptist Family Life Center Soccer Field. Hundreds of Cancer Survivors along with community members gathered to raise funds to help the American Cancer Society seek a cure for cancer.
Relay for life is the world's largest grassroots fundraising movement, and truly shows that one person, one idea can make a huge difference.
«Read the rest of this article»

Clarksville, TN – "Second star to the right, and straight on 'til morning …" Let your inner child soar to new heights and fly away to Neverland with the Roxy Regional Theatre!  Enchanting fun for audiences of all ages, the award-winning Peter Pan: A Musical Adventure makes its regional premiere on Friday, April 12th, at 8:00pm.
Based on J.M. Barrie's original play, with permission from Great Ormond Street Hospital for Children, Peter Pan features music and lyrics by George Stiles and Anthony Drewe (award-winning composers of Honk! and Mary Poppins) and book by Willis Hall.
«Read the rest of this article»

Clarksville, TN – The Dow Corning Foundation has approved a $20,000 grant to Clarksville-Montgomery County School System to fund the Teacher Extern Program, started this summer with 10 local industries, including Hemlock Semiconductor Group's Clarksville site.
The program partners math and science teachers from CMCSS with engineers and industry professionals to better understand real life application of the subject they teach.
«Read the rest of this article»

Montgomery County, TN – The latest business to become Clarksville-Montgomery County Green Certified is the Clarksville Athletic Club (CAC), located at 220 Dunlop Road. A Green Ribbon Cutting Ceremony was held on Wednesday, June 20th to celebrate their green initiatives and completion of the program.
«Read the rest of this article»