Topic: Brookings Institute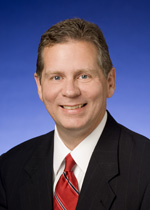 Clarksville, TN – Tennessee State Representative Joe Pitts provides Clarksville Online periodic updates and newsletters from his 67th District Legislative office.  This is his latest submission:
January brings an opportunity to make, and break resolutions, and think about filing your federal income tax return.  Before you stop reading here please let me bring to your attention an opportunity to put more cash in your pocket as you complete your tax return.
It is called an Earned Income Tax Credit (EITC) and for certain wage earners between the ages of twenty five to sixty five, earning less than $43,000 with three children in the family, you could qualify for this credit and increase your refund by hundreds and maybe thousands of dollars. «Read the rest of this article»