Topic: Brookings Institution

Nashville, TN – Tennessee ranks No. 1 among U.S. states for advanced industry job growth since 2013, the Brookings Institution found in a newly released report.
From 2013 to 2015, Tennessee's advanced industry jobs increased by an average of 4.6 percent annually, according to Brookings, a Washington, D.C.-based think tank. With the highest percentage growth rate among U.S. states, Tennessee outpaced the national average of 2.46 percent annual advanced industry job growth.
«Read the rest of this article»
Study finds moving to lower poverty neighborhoods decreases risk of obesity and diabetes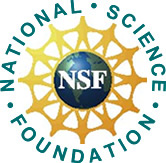 Washington, D.C. – Low-income women with children who moved from high-poverty to lower-poverty neighborhoods experienced notable long-term improvements in aspects of their health; namely, reductions in diabetes and extreme obesity, according to a new study by researchers at the University of Chicago and partner institutions.
The New England Journal of Medicine published the study in a special article today, "Neighborhoods, Obesity and Diabetes – A Randomized Social Experiment." Lead author for the collaboration was Jens Ludwig, the McCormick Foundation Professor of Social Service Administration, Law and Public Policy at University of Chicago
«Read the rest of this article»