Topic: Buffalo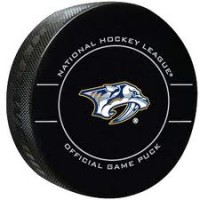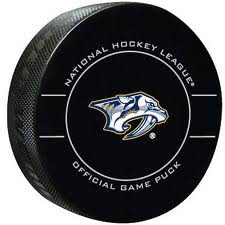 Clarksville, TN – The Nashville Predators recovered from last night's loss to Buffalo with an impressive win against the Tampa Bay Lightning this afternoon, 4-1.
Filip Forsberg led the way with two goals and an assist on the night, and Juuse Saros had 29 saves in net.
Nashville completed their last "back-to-back" series with today's win, and moves closer to securing first place in the Central Division.
Ryan Johansen started the scoring for the Predators at 7:50 of the first period with a wicked wrist shot that beat Lightning goalie, Andrei Vasilevskiy for the 1-0 lead. Filip Forsberg had the assist.
«Read the rest of this article»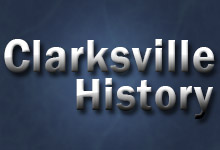 Clarksville, TN – In 1780 a group of 300 daring pioneers decided to journey upon the Tennessee River and the Cumberland River in flatboats and canoes.
The destination for some of them would be present day Montgomery County, upon the Red River at the mouth of Passenger Creek. Yet, in order to arrive at their destination they had to guide their boats through a frontier full of Native Americans determined to attack them.
Why would they attempt such an endeavor which seemed to almost promise violence, deprivation, and other hardships?
«Read the rest of this article»
#7 Seed Tennessee Lady Vols (21-13) vs. #3 Seed Ohio State Buckeyes (26-7)
Friday, March 25th, 2016 | 8:30pm CT/9:30pm ET
Sioux Falls, SD | Denny Sanford Premier Center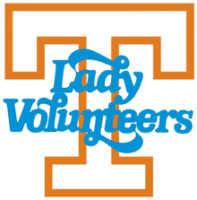 Knoxville, TN – The No. 7 seed Lady Vols (21-13) will take on No. 3 seed Ohio State (26-7) in the Sweet 16 of the NCAA Tournament in Sioux Falls, South Dakota on Friday at 8:30pm CT/ 9:30pm ET on ESPN2.
The winner will advance to Sunday's Sioux Falls Regional final and will play the winner of the other semifinal game featuring No. 1 seed and #3/2-ranked South Carolina (33-1) vs. No. 4 seed and #14/15-ranked Syracuse (27-7).
Tennessee advanced to the semifinal round on Sunday night by upsetting No. 2 seed and #11/11 Arizona State, 75-64, in the second round on the Sun Devils' home court in Tempe. UT had beaten No. 10 seed Green Bay in the first round last Friday, 59-53.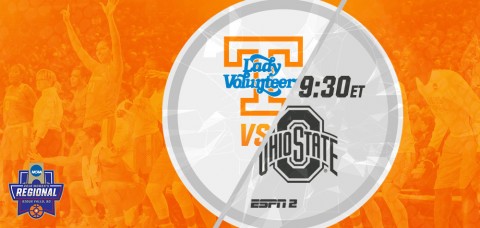 «Read the rest of this article»
UT Athletics Department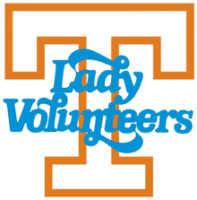 Tempe, AZ – Tennessee is heading to the Sweet 16 for the 34th time after defeating No. 2 seed Arizona State, 75-64, in Sunday's NCAA Tournament Second Round matchup at Wells Fargo Arena.
The Lady Vols (21-13) have won five of their last six games, the best stretch of the season for the Big Orange. Despite claiming its highest seed in school history, Arizona State (26-7) dropped three of its final four.
Diamond DeShields led all scorers with 24 points on 9-of-17 shooting. Mercedes Russell (12), Jordan Reynolds (12) and Jaime Nared (11) also scored in double figures. Elisha Davis scored 18 points to pace the Sun Devils.
«Read the rest of this article»
Austin Peay Sports Information

Memphis, TN – Austin Peay State University's volleyball team will finish up the preconference portion of its schedule, Friday-Saturday, at the Tiger Invitational hosted by Memphis.
The Lady Govs will meet the hosts in a 7:00pm, Friday contest.
«Read the rest of this article»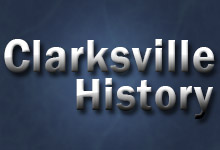 Clarksville, TN – If you look hard enough, it is not difficult to find a rather cynical analysis of recorded history. For example, "The past actually happened. History is what someone took the time to write down," says writer and comedian, Whitney A. Brown.
Or there is American writer and Civil War veteran, Ambrose Bierce, who chimed in with, "God alone knows the future, but only a historian can alter the past."
Yet, despite these opinions and the imperfections they reveal concerning the whole endeavor of unearthing information about the past, it is still considered a noble one.
«Read the rest of this article»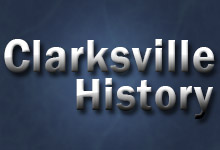 Clarksville, TN – Have you seen the old stone building on Walker Street in the New Providence area? If not, come by and take a look at it some time. This primitive looking building, labeled "Sevier Station", is on the National Register of Historic Places and is touted as the oldest building in Montgomery County, Tennessee.
As you walk around and gaze at the roughhewn limestone quarried from the nearby bluffs, and ponder the old chimney placed oddly in the center of the building, and consider the apparent gun port built into the east side, may you contemplate the ground upon which you are standing.
«Read the rest of this article»
New location for Pepper Palace now open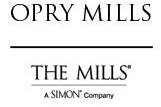 Nashville, TN – Opry Mills, the largest outlet and value retail shopping destination in Tennessee, continues to enhance its unique brand of shopping with the future additions of Buckle and Icing®, plus a recently reopened location for Pepper Palace.
These new stores build upon the excitement of Opry Mills' recent announcement of the state's first True Religion Outlet, which is scheduled to open this April.
«Read the rest of this article»

Clarksville, TN – Austin Peay State University women's soccer team will face a pair of big tests when they open their Ohio Valley Conference schedule this weekend. Austin Peay will host two-time defending OVC Tournament Champion UT Martin, 7:00pm, Friday, in a rematch of last season's OVC Championship, before squaring off against Southeast Missouri in a 2:00pm, Sunday tilt.
«Read the rest of this article»

Buffalo, NY – In the final game of its New York road trip, Austin Peay State University women's soccer team ran up against a tough, defensive-minded Buffalo squad that got a late Golden Goal to take a 1-0, double-overtime victory against the Lady Govs, Sunday, at UB Stadium.
«Read the rest of this article»