Topic: burglary

Clarksville, TN – The subject in the pictures has burglarized two different Clarksville Wal-Marts and a Wal-Mart in Dickson, TN. The suspect burglarized these three different Wal-Marts in one day.
Please, help Law Enforcement, in Clarksville and Dickson, identify this burglary suspect. If anyone knows who this individual is, please call Detective Honholt at 931.648.0656 ext. 5260 or the Crime Stoppers TIPS line at 931.645.TIPS (8477).
«Read the rest of this article»

Clarksville, TN – The Clarksville Police Department is currently investigating a burglary that occurred on Sunday, September 29th, 2013 around 6:00am at the Sango Pharmacy located at 2187 Madison Street.
Two unknown persons forced their way into the building and took prescription drugs. Detectives are hoping that someone might recognize the mask, clothing or suspects based upon their build in the video.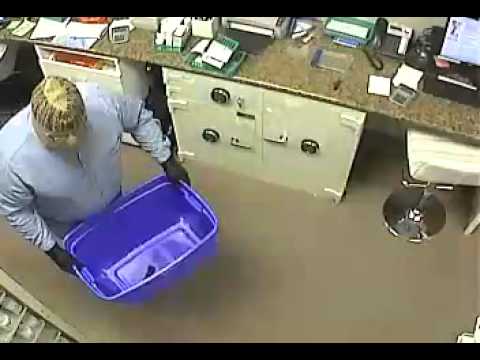 «Read the rest of this article»

Clarksville, TN – On Monday July 29th, 2013, Officers from District 1 of the Clarksville Police Department used Officers in plain clothes to stakeout Mimi Storage businesses in the north Clarksville area.
At around 1:00am Officer John Matos, who had ACE Mini Storage (519 Lafayette Road) under surveillance, observed a suspect with a large pry bar attempting to burglarize a storage unit.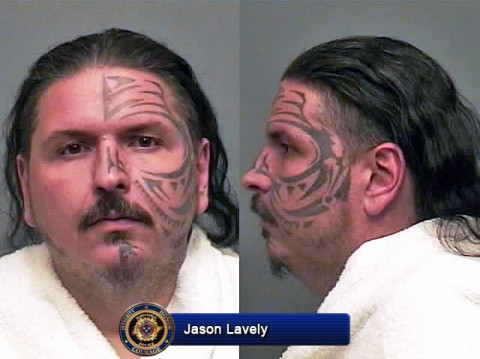 «Read the rest of this article»
Fugitive states that he will not go back to Jail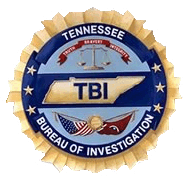 Nashville, TN – The Tennessee Bureau of Investigation added a Pulaski man wanted for homicide to the state's Top Ten Most Wanted list today after he removed an ankle monitoring device and fled authorities.
Jerrell Martinez Sizemore, 24, last known address 520 Mitchell Street, is wanted by the Pulaski Police Department on one count of first degree murder.
On May 13th, 2013, Sizemore went to 425 East Woodring Street where he knew the victim, Brandon Stinnett, was located. Sizemore shot Stinnett multiple times in the upper body killing him.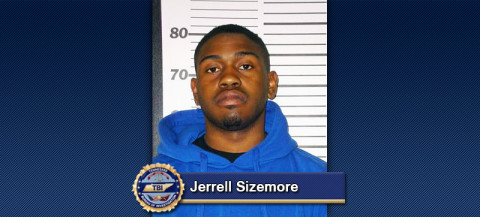 «Read the rest of this article»

Clarksville, TN – On March 17th, 2013, Michael Ryan Frazier, spent about two hours in jail before he was able to make Bond after being booked into the Montgomery County Jail on Burglary and Forgery charges.  He wasn't out too long before he had another encounter with law enforcement.
On March 19th, 2013, around 5:00pm, Clarksville Police were called to 2220 Madison Street after Frazier was spotted by the business owner stealing an energy drink. The business owner confronted Frazier and a verbal argument ensued.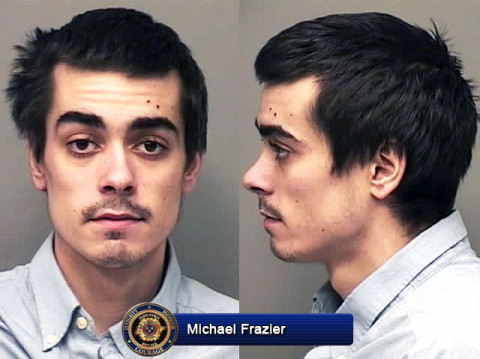 «Read the rest of this article»

Clarksville, TN – Clarksville Police are trying to identify a man who broke into a business at the 1600 Block of Fort Campbell Boulevard. There were actually two men that broke into the business, but the best photo available was of only one suspect.
The men broke in February 9th, around 1:00am. The men did not steal any sort of merchandise from the business.
«Read the rest of this article»

Clarksville, TN – Career criminal, Ray Anthony Farmer continues on his crime spree and has expanded beyond the boundaries of the Clarksville-Montgomery county area.
He has amassed at least 28 warrants on file out of Clarksville/Montgomery County, Cadiz, KY, Guthrie, KY, and Davidson County since leaving a halfway house and being spotted in Clarksville in September 2012.
The majority of the warrants are felonies.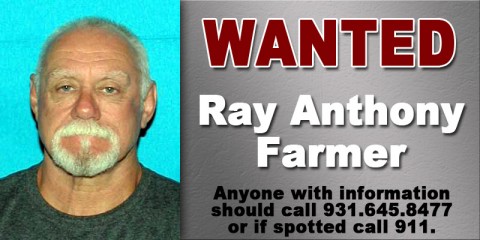 «Read the rest of this article»

Clarksville, TN – On January 15th, 2013 around 1:00am, the BP, 100 Alfred Thun Road was broken into and several items were taken to include lottery tickets.
At 7:15am, on the same day, a male tried to cash one of the stolen lottery tickets at the BP at Tiny Town Road and Trenton Road, but was unsuccessful. He was wearing the same clothes as the man who broke into the BP at Alfred Thun Road.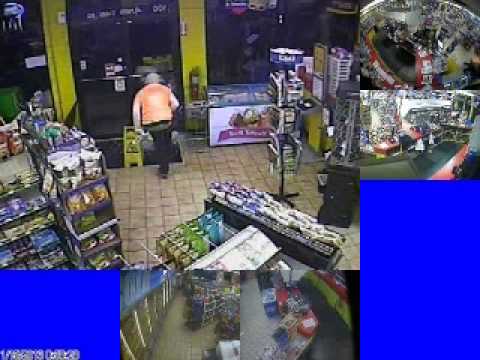 «Read the rest of this article»
A man placed on probation for burglary in November 2012 has been arrested for Burglary again.

Clarksville, TN – Clarksville Police have been investigating a vehicle burglary which occurred, January 12th, 2012, between 8:30pm-9:00pm on the parking lot of a business at the 600 block of  Riverside Drive.
The owner of the vehicle had parked his 2000 Chevy pickup on the lot and went in the business.  When he came out a short time later, someone had entered the unlocked vehicle and took items out of the truck worth over $700.00.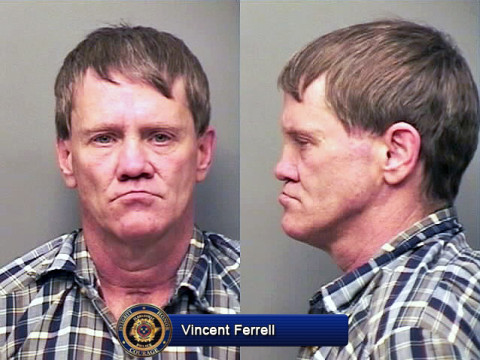 «Read the rest of this article»

Clarksville, TN -  Clarksville Police officials are circulating a surveillance video asking for the public's help in identifying a burglary suspect.
The man broke into the High Notes Tavern on Ashland City Road on the morning of December 27th at approximately 5:00am.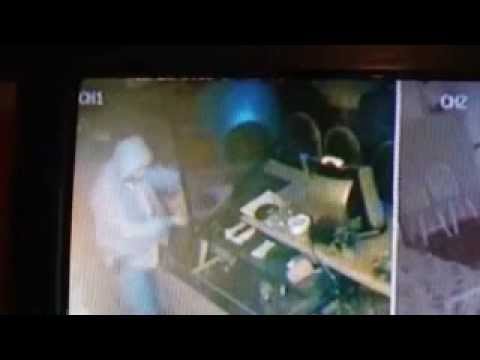 «Read the rest of this article»