Topic: Business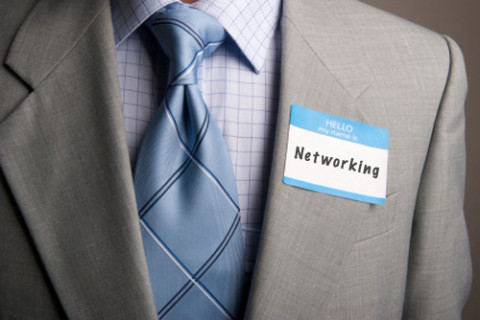 Clarksville, TN – Advertising is expensive. What does a small business with a great product or service do, then, when they need to get out the word about what they're selling when they afford to spend a lot on advertising?
For many small businesses, the 21st century answers to this question are online social networking (social media) and traditional face-to-face networking. Both have their pitfalls, but I want to share with you some ideas about how to avoid them.
Traditional Face-to-Face networking can be time-consuming and unproductive, especially if you have to stop working, drive to wherever the networking event is happening, and then run the gauntlet of hand-shaking, introductions, and polite conversation. «Read the rest of this article»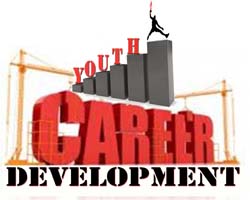 Clarksville, TN – The LEAP Organization, Daymar Institute, Kohls, Manna Cafe, Montgomery County Youth Services, and the Career Center have partnered to facilitate a Youth Career Development Program.
The goal of the program is to prepare youth to be able to successfully obtain employment by providing interview technique coaching, resume writing instructions, provide relevant work experience, and job placement assistance with employers. «Read the rest of this article»
Clarksville, TN – You have a good business relationship with your business's bank. You have your CPA on speed dial. What about your lawyer? What do you mean you can't afford a lawyer? If you think you can't afford a lawyer before you have a legal problem, wait until you have one! Then you will realize you cannot afford to not have a lawyer.
Many entrepreneurs believe that cutting corners when it comes to legal services, opting for 'DIY' legal forms and internet research, will help them save money. When it comes to the law, however, what you don't know very well could hurt your business. «Read the rest of this article»
Clarksville, TN – Whether you have offices in multiple cities with employees that have regular conference calls or you just prefer working from your "virtual presence device," you should consider how to get the most out of your virtual conversations.
Here are five tips to improve the quality of your next video conference, conference call, or online forum discussion.
«Read the rest of this article»
Clarksville, TN – I am always a little shocked at how little many business owners know about employment contracts, especially employers who have several, or even many, employees.
Many business owners simple assume that, because their business is located in an at-will employment state, a contract for employment is either infeasible or otherwise undesirable. Often, nothing could be further from the truth.
If your business is in an at-will employment state, that, in a nutshell, merely means that the default rule is that an employment relationship can be terminated any time for any reason, as long as you're not discriminating against a member of a protected class. «Read the rest of this article»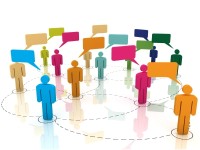 Clarksville, TN – Learning that one of their customers does not use the internet would astound most businessmen. A company's webpages, online listings, and social media profiles are the 21st century storefront window of a business.
Business reputation management is, therefore, an essential skill for the modern entrepreneur. So what happens when a customer comes across a negative review, and decides to try your competition instead of buying from you?
Bad news: you lose business! The good news is, there are a few things you can do to avoid this! «Read the rest of this article»
Clarksville, TN – My name is Mat Lasater. I'm CEO of Lasaters Corporation, the Founder of the Lasaters Coffee & Tea® Franchise, owner of LASATERS® Construction, LLC and LASATERS® Coffee, LLC.  But, most importantly, I'm also a husband, a father, a brother, an uncle, a child of a King, a son, a grandson, a nephew… I'm also just a 'somewhat' regular guy… only different - I'm a business owner.
Most of us business owners are not rich, but, we're doing our best to provide an enjoyable work environment for our employees, put food on our tables and give (when we can) to our local communities. «Read the rest of this article»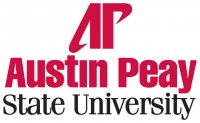 Clarksville, TN – Beginning with the Spring 2013 semester, students at Austin Peay State University will be able to earn their degrees faster so they can seek employment sooner after graduation.
That's because APSU has launched the new Three-Year Bachelor's Degree, as well as the 3+1 Bachelor's to Master's program. «Read the rest of this article»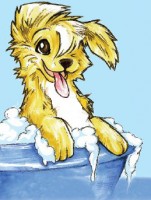 Clarksville, TN – Business has been booming for Clean Paws and Lawn, a Pet Concierge in Clarksville, TN. The business is run by Gregory Reyes Jr and his fiancee, Lynette Spaulding. They take care of animals when their owners leave town. The duties include dog walking, litter scooping, and everything else that pet owners do for their pets.
Clean Paws and Lawn began in July 2009. Reyes left the Military and was having a hard time finding employment in Clarksville. Things were looking grim, but Reyes realized that so many people found themselves leaving work on their breaks to tend to their dogs. «Read the rest of this article»
Clarksville, TN – Have you dreamed about an exciting, new career? If someone told you that you could talk to professionals who are already working in that dream job, would you take them up on the offer? Miller-Motte Technical College (MMTC) wants to help you do just that.
Meet employers and professionals in various healthcare, business, beauty, and legal careers. Ask them all the insider questions you have always wanted to know at the "See Your Future Career" event on Wednesday, March 21st, 2012 from 3:00pm until 7:00pm. «Read the rest of this article»