Topic: C-17 Globemaster III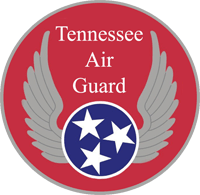 Memphis, TN – Tennessee's 164th Airlift Wing will commemorate the official inauguration of the C-17 Globemaster era on Saturday, February 2nd at 1:00pm at 4593 Swinnea Road, Memphis, in the Maintenance Hangar.
The 164th will transition from the C-5A Galaxy to the C-17 Globemaster III, which is the newest and most flexible airlift aircraft to enter the force.
«Read the rest of this article»
Written by U.S. Army Spc. Kimberly K. Menzies
Task Force Currahee Public Affairs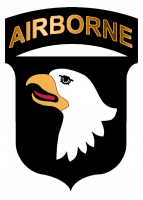 Paktika Province, Afghanistan – Soldiers from 801st Brigade Support Battalion, 4th Brigade Combat Team, 101st Airborne Division, helped Company D, 1st Battalion, 506th Infantry Regiment, retrieve essential supplies of water and fuel dropped by a C-17 Globemaster III aircraft as part of a container delivery system January 30th-31st at Forward Operating Base Waza Khwah.
The CDS drop is a supply method in which an aircraft flies low to the ground and releases cargo on pallets from the aircraft's rear cargo doors. Once the pallets exit the aircraft, parachutes release and slowly lowered the cargo to a specified location on the ground.
«Read the rest of this article»
Written by By U.S. Army Sgt. 1st Class Pete Mayes
Task Force Lifeliners Public Affairs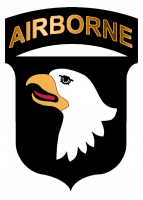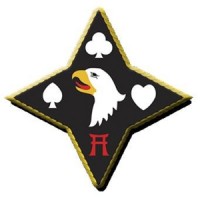 Paktika Province, Afghanistan – The 101st Sustainment Brigade, 101st Airborne Division, and the U.S. Air Force did their best postman impression by battling the elements and delivered 120 bundles, including 101 bundles of JP8 fuel, to a fuel-starved Forward Operating Base Waza Kwah January 30th-31st.
A planned, record-setting container delivery system aerial drop to the remote FOB in eastern Afghanistan was altered and then threatened for cancellation when a sudden snowfall in the area emerged, hindering the pilots' ability to see the landing zone.
«Read the rest of this article»