Topic: Cadiz KY

Clarksville, TN – On Thursday, September 25th, Convergys and White Staffing will be at the New Providence Community Policing Center Job Fair from 10:00am until 1:00pm.
Convergys seeks to fill 100 customer service sales positions in Clarksville. Pay rate is $9.50/hour. Convergys also has an "Experience is Education" program that allows individuals who do not have a high school diploma or GED to work while pursuing their educational goals.
«Read the rest of this article»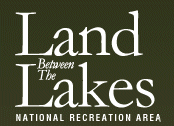 Golden Pond, KY – Labor Day weekend 2014, The Homeplace 1850's working farm will gather traditional trades and crafts people to share their knowledge of vanishing folk art skills to visitors to their annual Homeplace Trades Fair.
The fair will be Saturday and Sunday, August 30th and 31st, from 10:00am to 4:00pm, on the farm located in the Tennessee portion of Land Between The Lakes National Recreation Area.
«Read the rest of this article»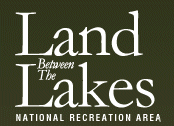 Golden Pond, KY –  Land Between The Lakes National Recreation Area hosts the Pickin' Party Old-time Music Festival at The Homeplace on Saturday and Sunday, June 14th and 15th.
People are encouraged to bring their instruments for jamming sessions throughout both days. Admission is $7.00 ages 13 and up, $5.00 ages 5-12, and free for ages 4 and under and includes entrance to The Homeplace farm.
«Read the rest of this article»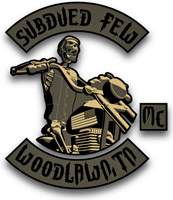 Woodlawn, TN – On Saturday, July 20th, Subdued Few Motorcycle Club is having a Memorial and Benefit Ride for Prescott 19. Subdued Few is riding to show their support for the brave men of the Arizona Hotshot Crew, and to raise money for the Wild Land Fire Service. Registration is from 9:00am until 11:00am.
The ride will start at Texas Casual Grill located on Trenton Road in Clarksville, TN at 11:00am and will end at Bo's Cycle Shop. The ride will go past various fire stations on the route through Clarksville, TN, Cadiz, KY and through Hopkinsville, KY. Approximate arrival time of bikes at Bo's Cycle shop is around 2:00pm.
«Read the rest of this article»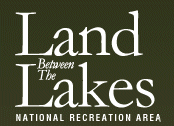 Golden Pond, KY – Land Between The Lakes (LBL) National Recreation Area will host three informational public meetings to discuss their road system.
Nationally, the USDA Forest Service is required to identify National Forest System roads no longer needed to meet forest resource management objectives. Transportation Analysis Process (TAP) provides a critical first step towards the development of proposed actions towards the future "minimum road system."
«Read the rest of this article»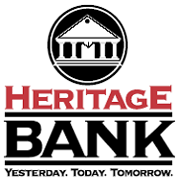 Clarksville, TN – Heritage Bank is pleased to announce Vickie T. Wallace as the 2013 Heritage Bank Scholarship Fund Montgomery County Honoree.
Nineteen seniors from the Montgomery County area will receive the Heritage Bank High School Scholarship in honor of Mrs. Wallace and the commitment she has made to the Montgomery County community.
Over the last ten years, Heritage Bank has committed over $194,000 dollars in scholarship funds to 388 senior high school students planning to attend a higher education institution. «Read the rest of this article»
Event gave Clarksvillian's a sneak peak of what is available for  Valentine's Day

Clarksville, TN – Whiskey Fudge, Brownies covered in Chocolate Chips, Chocolate Cherry Coke Float Cake, Banana Cake drizzled with Chocolate Ganache, Chocolate Donuts, and Double Dutch Chocolate Marshmallows were just some of the unique treats enjoyed by the sell out crowd that attended A Chocolate Affair at the Wilma Rudolph Event Center on Saturday night.
Chocolate lovers were able to enjoy a large selection of sweet and savory treats while listening to music provided by the Cumberland Winds Woodwind Quintent, a Solo Harpist, and a Jazz Combo.
«Read the rest of this article»

Clarksville, TN – Career criminal, Ray Anthony Farmer continues on his crime spree and has expanded beyond the boundaries of the Clarksville-Montgomery county area.
He has amassed at least 28 warrants on file out of Clarksville/Montgomery County, Cadiz, KY, Guthrie, KY, and Davidson County since leaving a halfway house and being spotted in Clarksville in September 2012.
The majority of the warrants are felonies.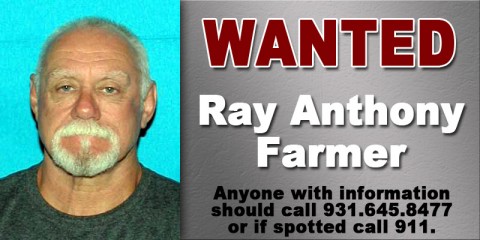 «Read the rest of this article»

Clarksville, TN – Clarksville Police continue their search for career criminal, Ray Anthony Farmer (W/M, DOB: 8/16/56) who may be expanding his activities beyond the boundaries of Clarksville, TN.
He currently has Six Local Warrants and One Davidson County warrant on file.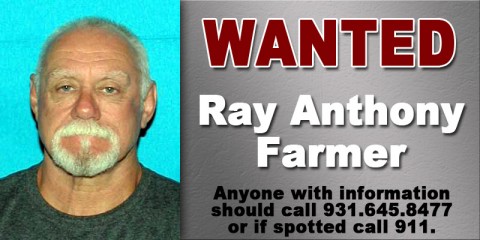 «Read the rest of this article»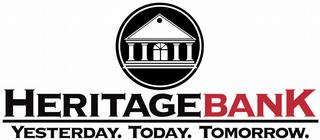 Clarksville, TN – John Peck, President and CEO of Heritage Bank and Carla Allison, Office Manager at the Main Street location in Clarksville, are proud to congratulate the September 14th, 2012, Heritage Bank Player of the Week, Clarksville Academy Junior Quarterback and Linebacker, Jacob Rugen.
«Read the rest of this article»