Topic: Calcium Sulfate
Written by Guy Webster
NASA's Jet Propulsion Laboratory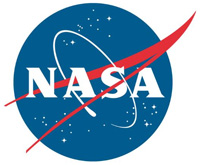 Pasadena, CA – NASA's Mars rover Curiosity is driving toward a flat rock with pale veins that may hold clues to a wet history on the Red Planet. If the rock meets rover engineers' approval when Curiosity rolls up to it in coming days, it will become the first to be drilled for a sample during the Mars Science Laboratory mission.
The size of a car, Curiosity is inside Mars' Gale Crater investigating whether the planet ever offered an environment favorable for microbial life. Curiosity landed in the crater five months ago to begin its two-year prime mission.
«Read the rest of this article»
Written by Dauna Coulter
Science at NASA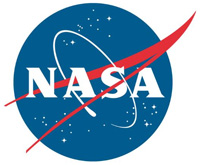 Washington, D.C. – With all the fanfare about Mars rover Curiosity landing on the Red Planet in August 2012, it's easy to forget that there's already a rover on Mars—an older, smaller cousin set to accomplish a feat unprecedented in the history of Solar System exploration.
Mars rover Opportunity is on track to complete the first extraterrestrial marathon.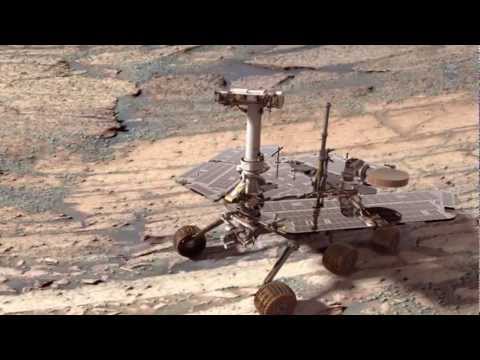 «Read the rest of this article»
Written by Guy Webster, Jet Propulsion Laboratory
and Steve Cole, NASA Headquarters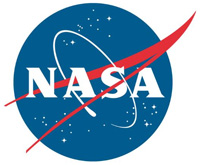 Pasadena, CA – NASA's Mars Exploration Rover Opportunity has found bright veins of a mineral, apparently gypsum, deposited by water. Analysis of the vein will help improve understanding of the history of wet environments on Mars.
"This tells a slam-dunk story that water flowed through underground fractures in the rock," said Steve Squyres of Cornell University, Ithaca, NY, principal investigator for Opportunity. "This stuff is a fairly pure chemical deposit that formed in place right where we see it. That can't be said for other gypsum seen on Mars or for other water-related minerals Opportunity has found. It's not uncommon on Earth, but on Mars, it's the kind of thing that makes geologists jump out of their chairs."
«Read the rest of this article»