Topic: California Gold Rush
Written by Alan Buis
NASA's Jet Propulsion Laboratory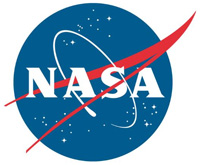 Pasadena, CA – One morning in 2008, research scientist Cathleen Jones of NASA's Jet Propulsion Laboratory in Pasadena, CA, was flying over the San Andreas fault near San Francisco, testing a new radar instrument built at JPL.
As the plane banked to make a turn, she looked down to see the Sacramento River delta, a patchwork of low-lying lands crisscrossed by levees.
Jones was using an instrument that can measure tiny movements of the ground on the scale of less than half an inch (less than a centimeter). It's called the Uninhabited Aerial Vehicle Synthetic Aperture Radar (UAVSAR).
«Read the rest of this article»
Written by Karen Jenvey
NASA's Ames Research Center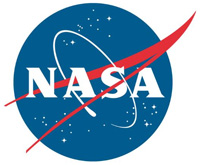 Moffett Field, CA – Scientists found treasure when they studied a meteorite that was recovered April 22nd, 2012 at Sutter's Mill, the gold discovery site that led to the 1849 California Gold Rush. Detection of the falling meteorites by Doppler weather radar allowed for rapid recovery so that scientists could study for the first time a primitive meteorite with little exposure to the elements, providing the most pristine look yet at the surface of primitive asteroids.
An international team of 70 researchers reported in an issue of "Science" that this meteorite was classified as a Carbonaceous-Mighei or CM-type carbonaceous chondrite and that they were able to identify for the first time the source region of these meteorites.
«Read the rest of this article»