Topic: California
Written by Carol Rasmussen
NASA Earth Science News Team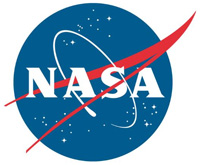 Washington, D.C. – New maps of two recent California megafires that combine unique data sets from the U.S. Forest Service and NASA's Jet Propulsion Laboratory in Pasadena, California, are answering some of the urgent questions that follow a huge wildfire: In all the acres of blackened landscape, where are the live trees to provide seed and regrow the forest? Which dead trees could endanger workers rebuilding roads and trails? What habitats have been created for fire-dependent wildlife species?
The maps, so detailed that they show individual trees, cover the areas of two California megafires — the 2013 Rim fire, which burned more than 250,000 acres (1,000 square kilometers) near and in Yosemite National Park, and 2014's very intense King fire near Lake Tahoe — before, during and after the active burns.
«Read the rest of this article»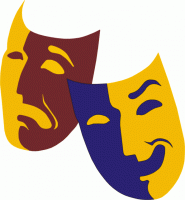 Clarksville, TN – Make your reservations now for the upcoming dinner theatre production of "Here Lies Jeremy Troy" scheduled for April 17th, 18th, 24th, and 25th.
"Here Lies Jeremy Troy" is a comedy written by Jack Sharkey and is being directed by Art Conn.
The play centers on a law clerk, who is up for promotion, and is visited by a school chum who lives by sponging off classmates.
«Read the rest of this article»
Written by Alan Buis
NASA's Jet Propulsion Laboratory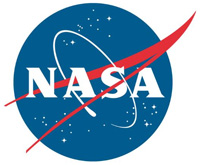 Pasadena, CA – New NASA data find the snowpack in the Tuolumne River Basin in California's Sierra Nevada — a major source of water for millions of Californians — currently contains just 40 percent as much water as it did near this time at its highest level of 2014, one of the two driest years in California's recorded history.
The data was acquired through a partnership with the California Department of Water Resources, the San Francisco Public Utilities Commission and the Turlock and Modesto irrigation districts.
«Read the rest of this article»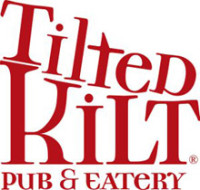 Clarksville, TN – Anaeli Gomez of Clarksville has placed as a Top 50 Finalist in the Tilted Kilt 2016 National Calendar Girl Competition, beating out hundreds of Kilt Girl competitors across the country. Gomez is a bartender and server at Tilted Kilt Clarksville.
The final round of competition is an online voting round taking place now through April 30th. The 15 girls that get the most votes online will receive a spot on the 2016 National Kilt Girl Calendar as well as trip to California and a $2,000 scholarship.
«Read the rest of this article»

Montgomery County, TN – Clarksville-Montgomery County School System (CMCSS) will be among a small handful of districts nationwide to receive an honorable mention at the National School Boards Association Magna Awards ceremony this week.
CMCSS joined four other districts in Georgia, California, South Carolina and Louisiana in being honored for "taking bold and innovative steps to improve the lives of their students and their communities."
«Read the rest of this article»
Sun destinations are travelers' top getaways following harsh winter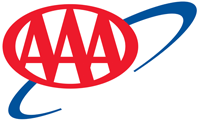 Tampa, FL – Warm destinations offering fun-filled activities for families will experience the largest influx of travelers this spring season. Florida has three of the top 10 most popular city destinations, including Orlando at number one.
Sunny, beach destinations in California and South Carolina also rank high on the list, followed by ever-popular vacation destinations Washington, D.C., New York City, Seattle and San Francisco. «Read the rest of this article»
Written by Guy Webster
NASA's Jet Propulsion Laboratory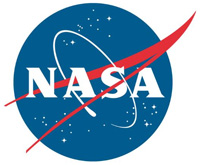 Pasadena, CA – NASA's next mission to Mars, scheduled to launch one year from today to examine the Red Planet's deep interior and investigate how rocky planets like Earth evolved, now has one specific site under evaluation as the best place to land and deploy its science instruments.
The mission called InSight — an acronym for "Interior Exploration using Seismic Investigations, Geodesy and Heat Transport" — is scheduled to launch from Vandenberg Air Force Base, California. The launch period runs from March 4th to March 30th, 2016, and will mark the first California launch of an interplanetary mission.
«Read the rest of this article»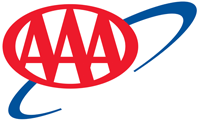 Tampa, FL – The national average price for regular unleaded gasoline has increased 34 consecutive days for a total of 37 cents per gallon. The national average rose 35 cents during the month of February.
"Gas prices are surging in California which could elevate the national average at a faster rate than prices in the southeastern United States," said Mark Jenkins, spokesman, AAA – The Auto Club Group. "Refinery issues in the west should not effect prices in the southeast. However, motorists in Florida, Georgia and Tennessee could still see prices inch up another 10 cents in the next two weeks, because of rising wholesale gas prices due to ongoing seasonal maintenance at gulf coast refineries." «Read the rest of this article»
Written by Alan Buis
NASA's Jet Propulsion Laboratory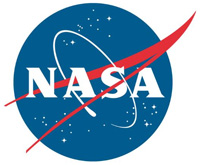 Pasadena, CA – Over the past 12 months NASA has added five missions to its orbiting Earth-observing fleet – the biggest one-year increase in more than a decade. NASA scientists will discuss early observations from the new missions and their current status during a media teleconference at 11:00am PST (2:00pm EST) Thursday, February 26th.
New views of global carbon dioxide, rain and snowfall, ocean winds, and aerosol particles in the atmosphere will be presented during the briefing.
«Read the rest of this article»

Nashville, TN – Measles, a disease considered eradicated in the United States, is making headlines due to a growing outbreak linked to a California amusement park. Most of the people infected with measles in this outbreak were not vaccinated against the disease.
While Tennessee does not yet have any reported measles cases in 2015 and no cases linked to this outbreak at this time, the Tennessee Department of Health is reminding everyone of the importance of routine vaccination against measles and other illnesses.
«Read the rest of this article»