Topic: California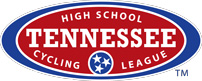 Clarksville, TN – The National Interscholastic Cycling Association (NICA) a youth development organization governing high school mountain biking in the United States, today announced the Tennessee High School Cycling League as one of three new leagues in its expanding national program.
Tenessee's entry into the national association marks a significant step towards NICA's mission of providing high school mountain biking coast to coast by 2020.
«Read the rest of this article»

Clarksville, TN – Clarksville Police report Carl Whiteside was booked into the Montgomery County Jail yesterday for the Homicide of Patrice Smith. The incident occurred at 26a Lincoln Homes on April 7th, 2013.
Mr. Whiteside, was original fighting extradition in California where he turned himself in, but agreed to return before the Governor made a request to have him returned to the California Governor. The case is now in the hands of the District Attorney's Office.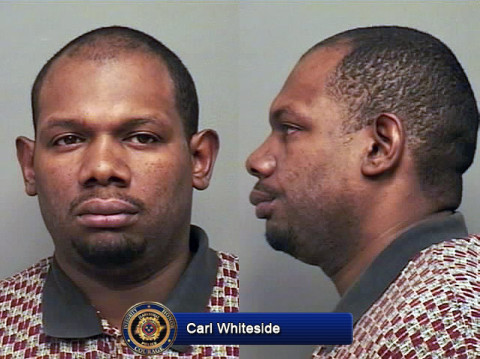 «Read the rest of this article»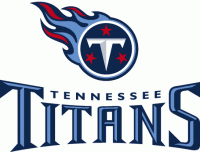 Nashville, TN – On Wednesday, May 1st, the Tennessee Titans announced the release of wide receiver Lavelle Hawkins, safety Suaesi Tuimaunei and wide receiver Michael Calvin.
Hawkins at 5-foot-11 was acquired in the 2008 NFL Draft with a fourth round pick out of California. In 2012, he started once and played in seven games. He had five receptions for 62 yards. He was inactive for nine games. He had career highs in 2011 with 47 catches for 470 yards and a touchdown.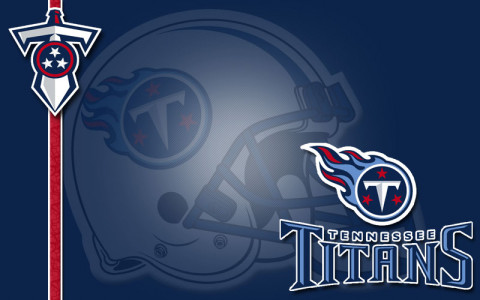 «Read the rest of this article»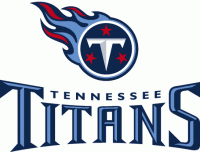 Nashville, TN – The Tennessee Titans started the final day of the 2013 NFL Draft by adding another offensive lineman with the 107th overall pick in the fourth round.
Tennessee selected California center Brian Schwenke, who is 6-foot-3 and 307 pounds. Schwenke was a guard in his first three seasons but shifted to center for his senior season. «Read the rest of this article»
Written by Kathryn Hansen
NASA Earth Science News Team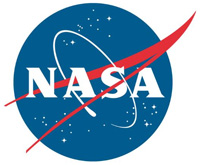 Pasadena, CA – To Robert Green, light contains more than meets the eye: it contains fingerprints of materials that can be detected by sensors that capture the unique set of reflected wavelengths. Scientists have used the technique, called imaging spectroscopy, to learn about water on the moon, minerals on Mars and the composition of exoplanets.
Green's favorite place to apply the technique, however, is right here on the chemically rich Earth, which is just what he and colleagues achieved this spring during NASA's Hyperspectral Infrared Imager (HyspIRI) airborne campaign.
«Read the rest of this article»

Clarksville, TN – The Clarksville Police Department and Montgomery County Sheriff's Office are looking for wanted violent sexual offender Darnell DeShay Comauex
Darnell Comauex is wanted by the Clarksville Police Department for questioning in the sexual assault of a child in Clarksville, TN.
«Read the rest of this article»

Clarksville, TN – Austin Peay State University women's soccer team has signed Megan Sanchez to a National Letter of Intent for the 2013 recruiting period.
«Read the rest of this article»
Victim Assistance and Criminal Investigations Grow
Washington, D.C. – The Internal Revenue Service today announced a nationwide expansion of the program designed to help law enforcement obtain tax return data vital to their local efforts in investigating and prosecuting specific cases of identity theft.
More than 1,560 waiver requests have been received since the Law Enforcement Assistance Program's inception from over 100 state and local law enforcement agencies in the nine states participating in the pilot. The expansion covers all 50 states as well as the District of Columbia and will be effective Friday, March 29th, 2013. «Read the rest of this article»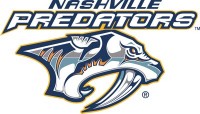 Nashville, TN – Nashville Predators President of Hockey Operations/General Manager David Poile announced today that forward Brian McGrattan has cleared waivers and been assigned to the Milwaukee Admirals (AHL).
McGrattan, 31 (9/2/81), went scoreless and posted four penalty minutes during a two-week conditioning stint with Milwaukee from February 15th-24th.
«Read the rest of this article»
Saturday, February 16th | 7:00pm (CT)
Nashville, TN | Bridgestone Arena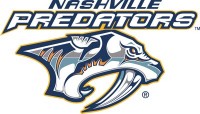 Nashville, TN -  The Nashville Predators hope to extend their winning streak at home Saturday night as the Anaheim Ducks visit "Smashville" at 7:00pm. The Predators are coming off of a 3-0 victory over the Phoenix Coyotes Thursday night.
Nick Spaling tallied his third goal of the season midway through the third period against Phoenix and Nashville is now 17-1-1 when Spaling scores and goal and 31-4-3 when he records a point. «Read the rest of this article»