Topic: California
Austin Peay Lady Govs vs. Central Arkansas Sugar Bears
Saturday, November 23rd, 2013 | 7:00pm CT
Clarksville, TN | Winfield Dunn Center (7,257)

Clarksville, TN - For the first time since 1999, Austin Peay women's basketball team will play a home game during the Thanksgiving Break when it hosts Central Arkansas in a 7:00pm, Saturday contest at the Dunn Center.
«Read the rest of this article»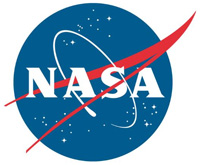 Moffett Field, CA – Global models of the climate system are now the foundation for many important climate studies, but they typically show climate changes at very large geographic scales on the order of 100 to 250 kilometers. Some data sets have scaled that down to about 10 kilometers, but even these make it difficult to analyze climate change impacts on a local or regional scale.
Using previously published large-scale climate model projections, a team of scientists from NASA, the Climate Analytics Group, Palo Alto, CA, a non-profit that provides climate data services, and California State University, Monterey Bay, has released monthly climate projections for the coterminous United States at a scale of one half mile (800 meters), or approximately the size of a neighborhood.
«Read the rest of this article»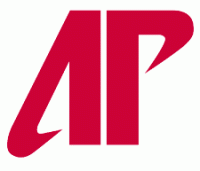 Atlanta, GA - James "Boots" Donnelly, the only coach to lead Austin Peay State University football to an Ohio Valley Conference championship was inducted into the 2013 National Football Foundation (NFF) Division College Hall of Fame, Wednesday night.
The enshrinement ceremony was held at Omni Hotel at CNN Center in Atlanta. It was the first time the event was held in Atlanta, the new home of the Hall of Fame.
«Read the rest of this article»
Knoxville, TN - After the Southeastern Conference Office unveiled this year's league schedule on Tuesday, Tennessee Head Women's Basketball Coach Holly Warlick announced her team's 2013-14 slate. UT also revealed it will retire Candace Parker's jersey on January 2nd prior to the LSU game.
The defending SEC champion Lady Volunteers, who were 27-8 in 2012-13 and advanced to the NCAA Elite Eight, will play 18 regular-season games vs. teams that saw postseason action a year ago. That group includes 11 teams that made the NCAA Tournament and five that played in the Women's National Invitation Tournament.
«Read the rest of this article»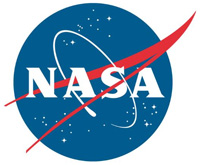 Pasadena, CA – The Rim Fire burning in and near Yosemite National Park in California continues to grow and move its way up in the record books. As of August 27th, CAL FIRE (California Department of Forestry and Fire Protection) reports that the fire, which started August 17th, had consumed nearly 180,000 acres, making it the seventh largest wildfire in California's recorded history.
The fire is one of 10 active major wildfires burning across California as of August 27th.
«Read the rest of this article»

Clarksville, TN - Stop me if you've heard the one about the track star that became a member of the United States women's rugby team. No? Then allow me to introduce you to Cenitra Hudson.
A Memphis native, Hudson recently completed her career as a member of Austin Peay's women's track and field team. A natural athlete, Hudson excelled at various times in the sprints and jumps for head coach Doug Molnar's Lady Govs from 2010-13, reaching as high as fourth place in the Ohio Valley Conference in the triple jump and 4x400m relay in 2011 and graduated owning Austin Peay's indoor triple jump record.
«Read the rest of this article»

Paris Landing, TN – "Come Play With Us" is the motto of the Paris Landing Tourism League, and Sara Jo Sutherland, president, has planned a big event to encourage a whole new group of folks to discover all the recreational opportunities of our community.
The Tour de Paris Landing, a bicycle road race planned for August 10th and 11th, will feature a 45 mile competition on Saturday, an 85 mile trek on Sunday and will cover Henry and Stewart Counties.

«Read the rest of this article»
Nashville, TN – Mike Aiken's new "Summertime Song" video, shot on the fourth of July weekend in 95-degree heat and 90-percent humidity at various Virginia locations, shows an entertaining Aiken in full "play" mode. "Summertime Song" is the first single from Mike's sixth studio album, "Captains & Cowboys", released in April on Northwind Records.
"It's a fun tune about playing 'hooky' from life," Aiken says with a grin.  Co-written by Aiken and Tim Buppert ("She's Sure Taking It Well," "Another Nine Minutes"), the track literally sizzles with life and features scorching guitar runs by Aiken and the legendary Dan Baird (Georgia Satellites).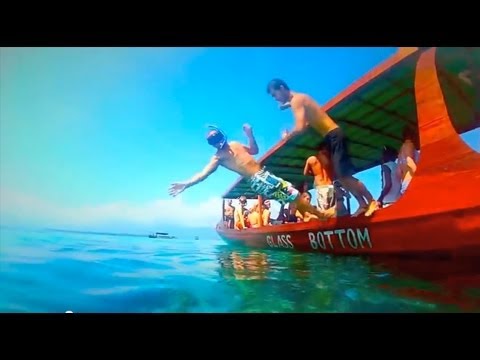 «Read the rest of this article»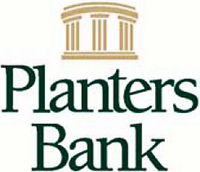 Clarksville, TN – The Planters Bank-Hilldale Gallery will feature the richly-colored paintings of local artist Larry Martin Friday, July 5th – Wednesday, July 31st.
Having a varied career in Accounting, Linguistics, Music and Financial Management, Martin was always interested in art, but only began painting seriously after he retired at age 65 and has been painting for 10 years now.
«Read the rest of this article»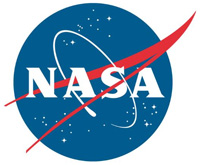 Moffett Field, CA – NASA's Interface Region Imaging Spectrograph (IRIS) spacecraft launched Wednesday at 7:27pm PDT from Vandenberg Air Force Base, CA. The mission to study the solar atmosphere was placed in orbit by an Orbital Sciences Corporation Pegasus XL rocket.
"We are thrilled to add IRIS to the suite of NASA missions studying the sun," said John Grunsfeld, NASA's associate administrator for science in Washington. "IRIS will help scientists understand the mysterious and energetic interface between the surface and corona of the sun."
«Read the rest of this article»