Topic: California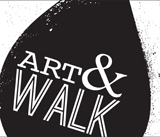 Clarksville, TN – Clarksville's First Thursday Art Walk is produced by the Downtown Clarksville Association and is a free, self-guided tour spanning a 5-block radius that combines visual art, live music, engaging events and more in the heart of Downtown Clarksville.
With 10+ venues, bars and businesses participating each month, the First Thursday Art Walk in Clarksville is the ultimate opportunity to savor and support local creative talent.
«Read the rest of this article»
Tennessee Representative Curtis Johnson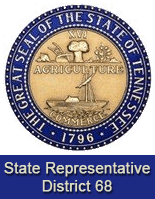 Nashville, TN – The 2016 session of the 109th General Assembly reconvened on Capitol Hill this week to begin work on a number of important issues facing Tennessee. I was pleased to officially be named as Chairman of the House Finance, Ways and Means Subcommittee.
On Monday, the Brig. Gen. Wendell H. Gilbert Tennessee State Veterans Home was officially opened with a ribbon-cutting ceremony attended by Governor Bill Haslam. This project was years in the making, and I am pleased that it is finally opened to serve our veterans.
«Read the rest of this article»
Written by Steve Cole
NASA Headquarters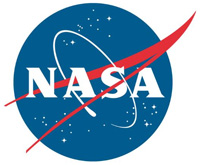 Washington, D.C. – Jason-3, an international mission led by the National Oceanic and Atmospheric Administration (NOAA) to continue U.S.-European satellite measurements of the topography of the ocean surfaces, is scheduled for launch from Vandenberg Air Force Base in California on Sunday, January 17th.
Liftoff aboard a SpaceX Falcon 9 rocket from Vandenberg's Space Launch Complex 4 East is targeted for 10:42:18am PST (12:42:18pm CST) at the opening of a 30-second launch window. If needed, a backup launch opportunity is available on the Western Range on January 18th at 10:31:04am PST (12:31:04pm CST).
«Read the rest of this article»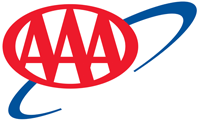 Washington, D.C. – Gas prices rang in the New Year by reaching the lowest average price ($1.997) for the holiday since 2009.  Today's average price of $1.99 per gallon is the cheapest average since March 25th, 2009, and the national average has moved lower for 50 of the past 59 days, largely due to an abundance of crude oil. Pump prices are discounted by fractions of a penny on the week, by five cents per gallon on the month, and are down by 22 cents on the year.
In 2015, consumers paid an annual average of $2.40 per gallon, which was the lowest annual average since 2009.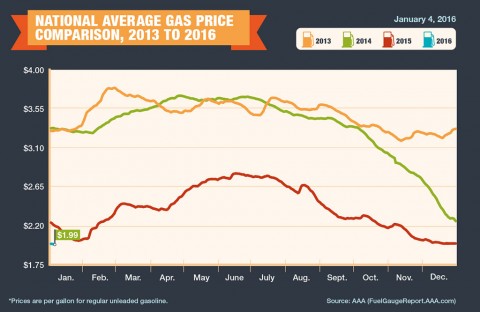 «Read the rest of this article»
Written by Alan Buis
NASA's Jet Propulsion Laboratory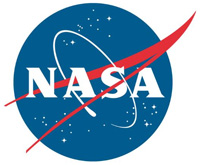 Pasadena, CA – The current strong El Niño brewing in the Pacific Ocean shows no signs of waning, as seen in the latest satellite image from the U.S./European Ocean Surface Topography Mission (OSTM)/Jason-2 mission.
El Niño 2015 has already created weather chaos around the world. Over the next few months, forecasters expect the United States to feel its impacts as well.
The latest Jason-2 image bears a striking resemblance to one from December 1997, by Jason-2's predecessor, the NASA/Centre National d'Etudes Spatiales (CNES) Topex/Poseidon mission, during the last large El Niño event. Both reflect the classic pattern of a fully developed El Niño. The images can be viewed at:
http://sealevel.jpl.nasa.gov/elnino2015/index.html
«Read the rest of this article»
Gas prices on New Year's Day are likely to be the lowest since January 1st, 2009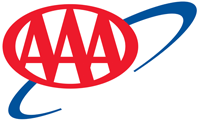 Tampa, FL – More than 90 million Americans, on the holiday road, are finding the lowest average gas prices for the year-end holidays since 2008-09. The national average price for a gallon of gasoline is $2.00 nationally, $2.01 in Florida, $1.91 in Georgia, and $1.76 in Tennessee.
"Gasoline could get even cheaper in the coming weeks, as some of the lowest prices of the year typically arrive in January," said Mark Jenkins, spokesman, AAA – The Auto Club Group. "Once the holiday season wraps up, fewer people take long distance road trips, leading to a downturn in demand at a time when supplies are high."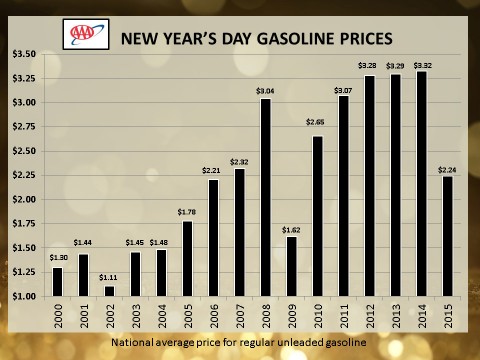 «Read the rest of this article»
Written by Dwayne Brown and Laurie Cantillo
NASA Headquarters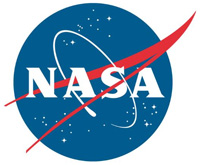 Washington, D.C. – After thorough examination, NASA managers have decided to suspend the planned March 2016 launch of the Interior Exploration using Seismic Investigations Geodesy and Heat Transport (InSight) mission. The decision follows unsuccessful attempts to repair a leak in a section of the prime instrument in the science payload.
"Learning about the interior structure of Mars has been a high priority objective for planetary scientists since the Viking era," said John Grunsfeld, associate administrator for NASA's Science Mission Directorate in Washington. "We push the boundaries of space technology with our missions to enable science, but space exploration is unforgiving, and the bottom line is that we're not ready to launch in the 2016 window. A decision on a path forward will be made in the coming months, but one thing is clear: NASA remains fully committed to the scientific discovery and exploration of Mars."
«Read the rest of this article»

Murfreesboro, TN – Tis the season for peace on earth and goodwill towards men, but it's also the time of year for people to steal your stuff.
According to State Farm, Tennessee is ranked ninth on the list of states for December theft claims in 2014. «Read the rest of this article»
Written by Guy Webster
NASA's Jet Propulsion Laboratory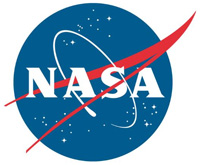 Pasadena, CA – NASA's next Mars spacecraft has arrived at Vandenberg Air Force Base, California, for final preparations before a launch scheduled in March 2016 and a landing on Mars six months later.
Lockheed Martin Space Systems, Denver, built and tested the spacecraft and delivered it on December 16th from Buckley Air Force Base in Denver to Vandenberg, on the central California Coast.
Preparations are on a tight schedule for launch during the period March 4th through March 30th. The work ahead includes installation and testing of one of the mission's key science instruments, its seismometer, which is scheduled for delivery to Vandenberg in January.
«Read the rest of this article»
Tennessee (5-4) vs. Gonzaga (7-3)
Saturday, December 19th, 2015 | 11:00pm ET (10:00pm CT)
Seattle, WA | Keyarena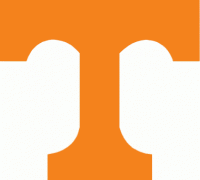 Knoxville, TN – Tennessee heads to the West Coast for the first time in six years when it takes on Gonzaga in the annual Battle in Seattle on Saturday night. The Vols and Bulldogs tip off at 11:00pm ET (10:00pm CT) on ESPNU.
The cross-country trip comes on the heels of an 81-62 win for Tennessee (5-4) over Florida Atlantic on Wednesday night. The victory snapped a three-game skid for the Volunteers and improved their home record to a perfect 5-0. UT is still seeking its first win away from Knoxville under head coach Rick Barnes — an ailment it will seek to remedy as it makes only its second-ever appearance in the Emerald City.
«Read the rest of this article»