Topic: California
Written by Curtis Johnson
Tennessee State Representative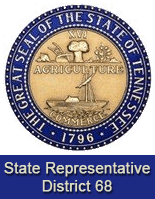 Nashville, TN – The first session of the 110th Tennessee General Assembly adjourned on May 10th, 2017, after passing major legislation that will benefit Tennesseans for generations to come. This is Part 12 of a 12 Part report.
This includes a measure making Tennessee the first state in the nation to offer all adults without a degree tuition-free access to community college; a new law rebuilding a safe and reliable transportation network, while reallocating revenues to maximize taxpayers' return on that investment; and a bill which provides a responsible path to improve access to broadband through investment, deregulation, and education.
Action in the General Assembly also included passage of a balanced budget which takes on no new debt, as well as legislation protecting the elderly, enhancing the state's robust job growth, cracking down on crime, and boosting efforts as the fastest improving state in the nation in K-12 student achievement. Following is a report on key legislation passed this year.
«Read the rest of this article»
Nashville Sounds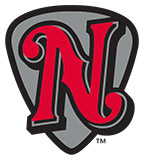 Nashville, TN – The Pacific Coast League announced today that Nashville Sounds' pitcher Chris Smith has been named PCL Pitcher of the Week for his performance from June 5th-11th.
Smith, 36, pitched six no-hit innings in the Sounds four-pitcher no-hitter against the Omaha Storm Chasers on June 7th. The right-hander issued two walks and struck out four in Nashville's 4-0 win.
The no-hitter was the seventh in the 40-year history of Nashville Sounds Baseball, and first since Manny Parra tossed a perfect game against Round Rock Express on June 25th, 2007.
«Read the rest of this article»
Nashville Sounds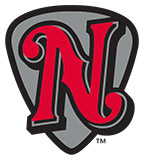 Sacramento, CA – Daniel Gossett dealt and the offense mashed as the Sounds capped off their eight-game road trip with a 9-3 handling of the Sacramento River Cats.
Gossett (2-4, 3.89) was spectacular as he mowed through the River Cats (16-27) line up to the tune of eight shutout innings including retiring the final 14 batters he faced. He needed just 91 pitches to get through a career-high eight innings and struck out six River Cats along the way while yielding just four singles.
Everyone got in on the action for the Sounds (20-19) offensively. All nine batters recorded a base hit and came around to score.
«Read the rest of this article»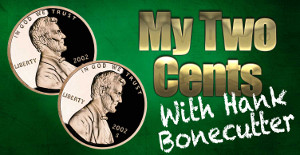 Clarksville, TN – They say the Stanley Cup is the hardest trophy to hoist. Well, if you're a Predators fan, you know this all too well. We're not there yet, but what a battle it's been.
This amazing team has rolled through Chicago and St. Louis and has taken the best shots that Anaheim has thrown at them. Anaheim has turned this series into a gutter brawl. Cheap shots, low blows and hits AFTER the whistle, but, WE'RE STILL STANDING! In fact, we lead the series, 3-2.
«Read the rest of this article»
Nashville Sounds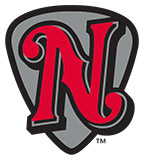 Sacramento, CA – It was a new day but the same story for the Sounds on their trip through California. The Sounds powered their way to another victory, this time a 6-0 victory over the Sacramento River Cats on the back of a pair of home runs to continue their explosive month of May.
In the month of May the Sounds (19-19) have cranked 35 home runs, which is more than any team in professional baseball. Through the first five games of their current eight-game road trip the Sounds have launched 13 long balls.
Northern California native, Paul Blackburn (2-4, 3.89) posted his best outing of the season Friday night.
«Read the rest of this article»
Nashville Sounds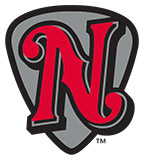 Fresno, CA – The Nashville Sounds began an eight-game road trip with a 4-1 victory over the Fresno Grizzlies Monday night. Catcher Bruce Maxwell returned from his stint with Oakland with a three-hit night for the Sounds.
Working his way back from Tommy John surgery, Chris Bassitt (1-0, 4.00) put together a solid start for the Sounds (16-18). Six days after making his Sounds 2017 debut, Bassitt made his first start for the ball club and cruised through a season-high five innings and needed just 62 pitches to do so.
He benefited from outstanding defense behind him. The Sounds turned a double play in each inning from the second through the fifth. The four twin-killings matched a season-high for Nashville.
«Read the rest of this article»
Nashville Sounds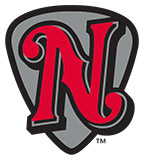 Nashville, TN – The Nashville Sounds settled for a four-game series split after a 6-0 loss to the Albuquerque Isotopes spoiled the day for 9,718 fans on Mother's Day at First Tennessee Park.
The near-capacity crowd didn't have much to cheer about as the Sounds (15-18) were blanked for the second time in 2017.
Albuquerque jumped on Nashville starter Paul Blackburn in the second inning. Noel Cuevas reached on an infield single and quickly moved to third when Jordan Patterson followed with a double. Both scored on run-scoring hits by Rafael Ynoa and Collin Ferguson.
«Read the rest of this article»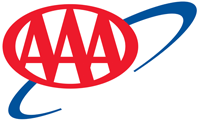 Tampa, FL – Gas prices have dropped slowly on the week. Today's national average price for a gallon of regular unleaded gasoline is $2.39, a three cents drop from one week ago; however, it is an increase of nine cents over last month and 18 cents more than this time last year. One year ago, the country was experiencing higher consumer demand and prices were increasing.
Fast forward to today, consumers are still experiencing higher gas prices over last year due to the OPEC agreement, but we are not seeing substantial increases at the pump due to increased gasoline inventories and low demand across the country.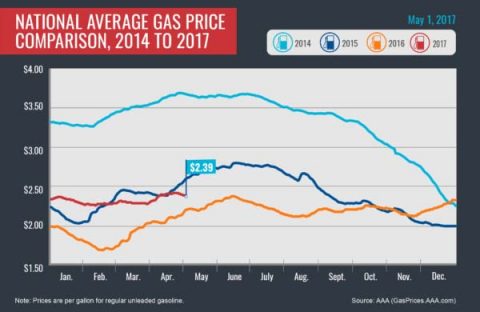 «Read the rest of this article»
50-Year-Old Suspect Tad Cummins Apprehended, Awaiting Extradition to Tennessee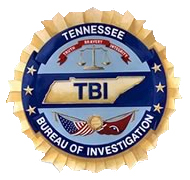 Nashville, TN – Acting on a tip received by the Tennessee Bureau of Investigation late last night, authorities in Siskiyou County, California have rescued Elizabeth Thomas and arrested Tad Cummins, after locating the pair at a rural cabin in Cecilville early this morning.
Thomas, 15, was the subject of a Tennessee AMBER Alert issued on March 14th, after having been kidnapped a day earlier by Tad Cummins, a former teacher at her school in Maury County, Tennessee. On March 17th, the TBI added the 50-year-old to the state's 'Top 10 Most Wanted' list.
«Read the rest of this article»
Written by DC Agle
NASA's Jet Propulsion Laboratory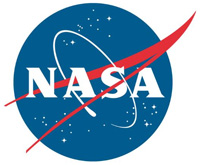 Pasadena, CA – Radar images of asteroid 2014 JO25 were obtained in the early morning hours on Tuesday, with NASA's 70-meter (230-foot) antenna at the Goldstone Deep Space Communications Complex in California.
The images reveal a peanut-shaped asteroid that rotates about once every five hours. The images have resolutions as fine as 25 feet (7.5 meters) per pixel.
Asteroid 2014 JO25 was discovered in May 2014 by astronomers at the Catalina Sky Survey near Tucson, Arizona — a project of NASA's Near-Earth Objects Observations Program in collaboration with the University of Arizona.
«Read the rest of this article»