Topic: California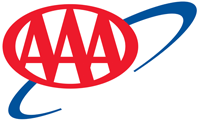 Tampa, FL – AAA reports that since Memorial Day the national average dropped six cents on the week, following a consistent downward trend.
The decline is unusual for this time of year. Pump prices usually trickle higher during the summer months due to increased demand. However, the latest Energy Information Administration (EIA) report reveals that total domestic gasoline inventories jumped a million bbl last week, helping to push pump prices lower.
«Read the rest of this article»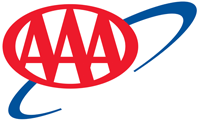 Tampa, FL – AAA says that today's national average is $2.81, which is two cents cheaper than last week, eight cents less than last month and 13 cents less than last year.
With the exception of the Rockies states, Alaska and Indiana, motorists across the country are saving as much as 23 cents/gallon to fill up as compared to last month.
«Read the rest of this article»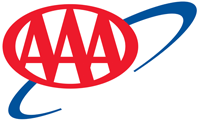 Tampa, FL – According to AAA, Gas prices are nearly six cents cheaper in some states across the country on the week, which has pushed the national gas price average cheaper by a penny to $2.85 today.
That average could have been even lower had a handful of Midwest states not seen prices increase by more than a nickel due to ongoing refinery maintenance.
«Read the rest of this article»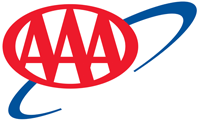 Tampa, FL – Declining slowly but steadily across the country, gas prices are pushing the national average down three cents on the week to $2.86.
Today's average is four cents cheaper than last month and the same price as one year ago. In fact, 25 states have gas price averages that are just a nickel or less expensive than this time last year.
«Read the rest of this article»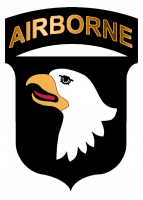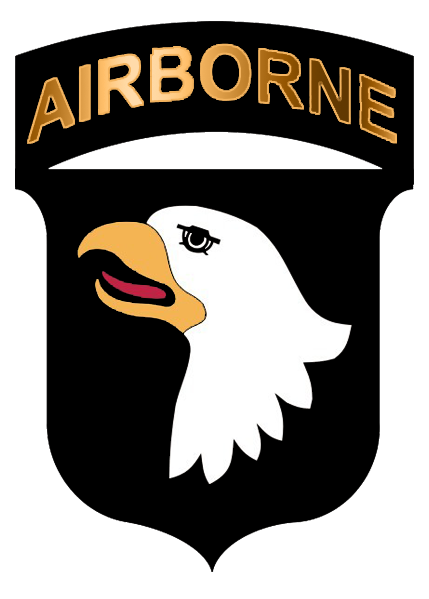 Fort Campbell, KY – On Saturday, May 18th at 6:00pm, Terra Bella opens the Week of the Eagles concert Fort Campbell's Division Parade Field, followed by Eric Paslay and headliner Jake Owen. Family-friendly preconcert activities begin at 5:00pm.
Week of the Eagles is a semi-annual event honoring 101st Airborne Division's legacy of service that continues to this day. It is a time to celebrate the division's rich history with Soldiers, veterans, Families and the community while strengthening bonds of camaraderie.
"Week of the Eagles is our opportunity to open our arms to the local community and celebrate Fort Campbell and the 101st," said Col. Joseph P. Kuchan, Fort Campbell garrison commander. "We'll celebrate the lineage and legacy of heroism of the 101st while we pay tribute to our veterans and the sacrifice of our Soldiers and their Families. It's a great week."
«Read the rest of this article»
Related Images: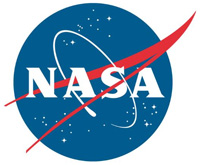 Washington, D.C. – NASA says when you hear news about an aquifer in California that is getting depleted, ice loss from Greenland or Antarctica, or a new explanation for a wobble in Earth's rotation, you might not realize that all these findings may rely on data from one single mission: the U.S.-German Gravity Recovery and Climate Experiment (GRACE).
GRACE data, collected from 2002 to 2017 while the mission was active, are still being used to improve our understanding of water in motion and its sometimes surprising effects on our planet.
«Read the rest of this article»
AAA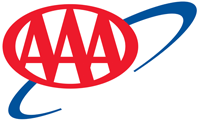 Tampa, FL – With only a penny increase on the week, the national gas price average saw the smallest one-week jump since mid-February. For the last eight weeks, weekly jumps ranged anywhere between a nickel and a nearly a quarter.
"On the week, 30 states saw pump price increases or decreases of three cents or less which helped keep the national average relatively steady, but motorists shouldn't get their hopes up just yet," said Jeanette Casselano, AAA spokesperson.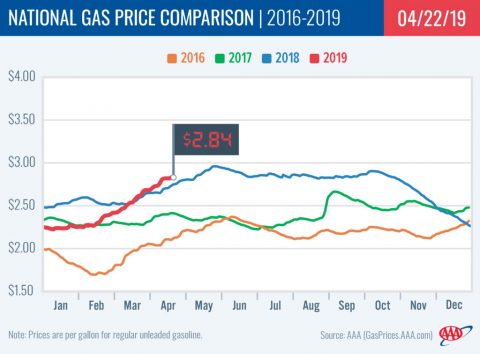 «Read the rest of this article»
AAA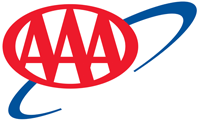 Tampa, FL – At $2.74, the national gas price average increased a nickel on the week and is eight cents more than last year at this time. And compared to one month ago, gas prices are 28 cents more expensive.
As demand holds steady and inventories continue to tighten, motorists continue to see gas prices increase in every region.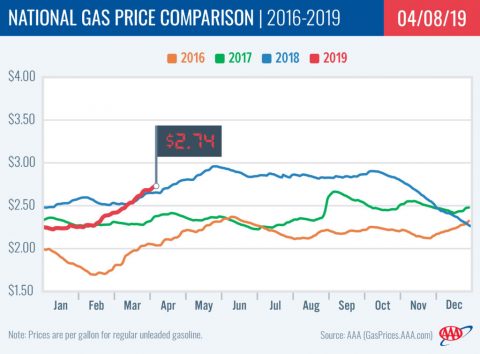 «Read the rest of this article»
AAA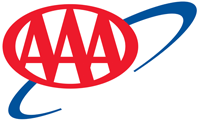 Tampa, FL – With an eight-cent jump on the week, at $2.62, the national average continues to trend more expensive since mid-February. While today's national average is nearly a quarter more expensive than last month, it is only two cents more expensive than last year at this time.
"Thanks to increasing demand and tightening gasoline stocks across the country, March gas prices came in like a lion and will not go out like a lamb," said Jeanette Casselano, AAA spokesperson.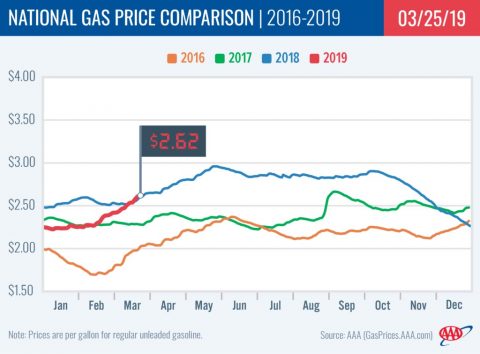 «Read the rest of this article»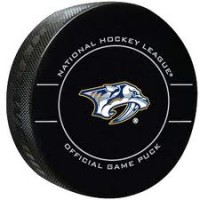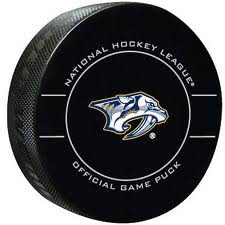 Los Angeles, CA – Just what the doctor ordered. A big win for the Nashville Predators.
Tonight in Los Angeles, the Predators did what they needed to do with a 3-1 win over the lackluster Kings. Coming off of two embarrassing performances of late, the Predators stepped up their energy throughout the game, firing 34 shots on goal and keeping LA goalie Jonathan Quick under fire for most of the night.
Viktor Arvidsson got things started for the Predators at 15:04 of the opening period when Nashville took off on an odd man rush after a Pekka Rinne save on the Nashville net.
«Read the rest of this article»
Related Images: