Topic: California
Written by Alan Buis
NASA's Jet Propulsion Laboratory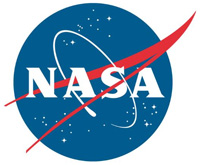 Pasadena, CA – As Californians continue pumping groundwater in response to the historic drought, the California Department of Water Resources today released a new NASA report showing land in the San Joaquin Valley is sinking faster than ever before, nearly 2 inches (5 centimeters) per month in some locations.
"Because of increased pumping, groundwater levels are reaching record lows — up to 100 feet (30 meters) lower than previous records," said Department of Water Resources Director Mark Cowin. "As extensive groundwater pumping continues, the land is sinking more rapidly and this puts nearby infrastructure at greater risk of costly damage."
«Read the rest of this article»
Austin Peay Sports Information

Clarksville, TN – Despite the new school year just around the corner, Austin Peay State University's softball team was able to discover a late-summer gem from the Golden State for the 2015-16 season with the signing of third baseman Danielle Liermann.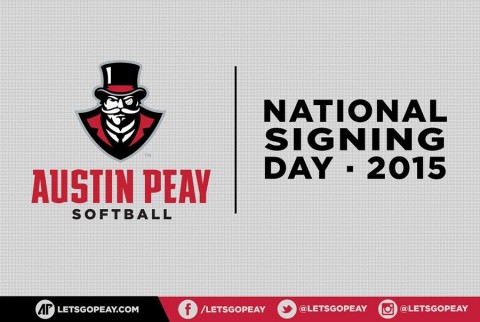 «Read the rest of this article»
Written by Elizabeth Landau
NASA's Jet Propulsion Laboratory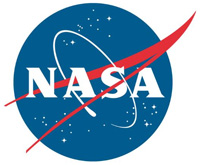 Pasadena, CA – Mysterious objects called brown dwarfs are sometimes called "failed stars." They are too small to fuse hydrogen in their cores, the way most stars do, but also too large to be classified as planets.
But a new study in the journal Nature suggests they succeed in creating powerful auroral displays, similar to the kind seen around the magnetic poles on Earth.
"This is a whole new manifestation of magnetic activity for that kind of object," said Leon Harding, a technologist at NASA's Jet Propulsion Laboratory, Pasadena, California, and co-author on the study.
«Read the rest of this article»
Austin Peay Sports Information

Clarksville, TN – An incredibly busy November will kick off Austin Peay State University women's basketball head coach David Midlick's rookie campaign.
The newest head coach will jump headlong into the 2015-16 season with nine games in the season's first 18 days. The slate begins with an opening-night contest, November 14th, against California at the Dunn Center – a team that reached the NCAA tournament's second round last season.
«Read the rest of this article»

Clarksville, TN – Lauren de Castro, just a year removed from a three-time First-Team All-Ohio Valley Conference softball career at Austin Peay State University, put her playing experience to work this spring in being a part of the coaching staff at Torrance (CA) High School and winning the CIF Southern Section Division 4 title.
The tournament victory was the first CIF Southern Section title for the Torrance Tartars (27-9) since 1991 and would translate to winning a state championship title game in the Tennessee State Secondary Athletic Association (TSSAA).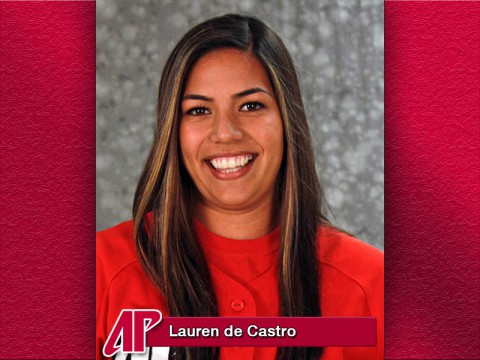 «Read the rest of this article»
Nashville Sounds Left-Hander Threw 14.0 Scoreless Innings, Earned Two Wins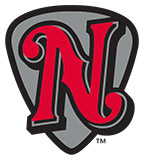 Nashville, TN – Nashville Sounds pitcher Barry Zito has been named the Pacific Coast League Pitcher of the Week for the May 25th – 31st period.
The 37-year old was a perfect 2-0 in a pair of starts during the week, shutting out both the Sacramento River Cats and Las Vegas 51s through 14.0 innings of work. He was one of four hurlers to win two games over the week and the only pitcher with two starts to not allow a run. In addition, opponents batted .111 (5-for-45) off him, the third-best mark in the league.
«Read the rest of this article»
Written by Guy Webster
NASA's Jet Propulsion Laboratory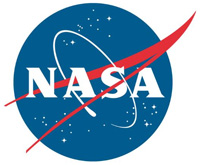 Pasadena, CA – Testing is underway on NASA's next mission on the journey to Mars, a stationary lander scheduled to launch in March 2016.
The lander is called InSight, an abbreviation for Interior Exploration using Seismic Investigations, Geodesy and Heat Transport. It is about the size of a car and will be the first mission devoted to understanding the interior structure of the Red Planet. Examining the planet's deep interior could reveal clues about how all rocky planets, including Earth, formed and evolved.
«Read the rest of this article»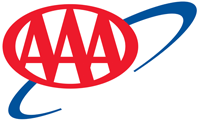 Clarksville, TN – Thursday's national average price for gas was $2.58 per gallon – the highest average so far this year. Average U.S. gas prices are up 55 cents per gallon since reaching a low of $2.03 per gallon in late January, making this the largest seasonal increase in gas prices since 2012.
"Gas prices have climbed to the highest levels of the year due largely to rising crude oil costs," said Mark Jenkins, spokesman, AAA – The Auto Club Group. "As prices keep climbing, it getting more difficult to believe that gas was below $2.00 per gallon at the majority of stations earlier this year."
«Read the rest of this article»
Written by Carol Rasmussen
NASA Earth Science News Team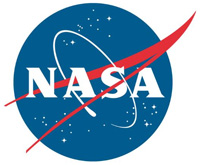 Washington, D.C. – New maps of two recent California megafires that combine unique data sets from the U.S. Forest Service and NASA's Jet Propulsion Laboratory in Pasadena, California, are answering some of the urgent questions that follow a huge wildfire: In all the acres of blackened landscape, where are the live trees to provide seed and regrow the forest? Which dead trees could endanger workers rebuilding roads and trails? What habitats have been created for fire-dependent wildlife species?
The maps, so detailed that they show individual trees, cover the areas of two California megafires — the 2013 Rim fire, which burned more than 250,000 acres (1,000 square kilometers) near and in Yosemite National Park, and 2014's very intense King fire near Lake Tahoe — before, during and after the active burns.
«Read the rest of this article»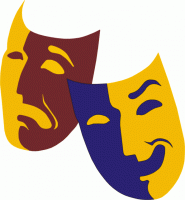 Clarksville, TN – Make your reservations now for the upcoming dinner theatre production of "Here Lies Jeremy Troy" scheduled for April 17th, 18th, 24th, and 25th.
"Here Lies Jeremy Troy" is a comedy written by Jack Sharkey and is being directed by Art Conn.
The play centers on a law clerk, who is up for promotion, and is visited by a school chum who lives by sponging off classmates.
«Read the rest of this article»