Topic: California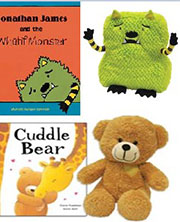 Clarksville, TN – My name is Brittany Glynn and I am a Publisher's Representative with EDC Publishing based in Clarksville, TN.
EDC is the home of Usborne Books, 2014's IPG Children's Publisher of the year, and Kane-Miller books, an award-winning publisher out of California, and both are recognized as a premier supplier of educational tools and books by schools and libraries all of over the US.
From now through Thursday, July 28th, we are kicking off our Summer Charity Book Drive to help the local police department. Our Clarksville Police officers have currently faced a lot of hardships and we want to show our support to the police officers while helping out children in crisis.
«Read the rest of this article»
Congressman Marsha Blackburn
7th District of Tennessee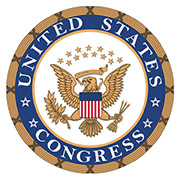 Washington, D.C. – Representatives Renee Ellmers (R-NC), Marsha Blackburn (R-TN), Bobby Rush (D-IL) and Doris Matsui (D-CA) issued statements after the Centers for Medicare & Medicaid Services (CMS) released the proposed rule to reinstate a 90-day electronic health record (EHR) reporting period for physicians and hospitals under the Meaningful Use (MU) Program.
Under stringent mandates in place under the Meaningful Use (MU) program providers were penalized for not meeting burdensome electronic health record (EHR) reporting requirements.
«Read the rest of this article»

Nashville, TN – The Tennessee Department of Commerce & Insurance's Division of Consumer Affairs joins the National Highway Traffic Safety Administration (NHTSA) in urgently calling on the news media and the public to assist in finding and repairing certain high-risk vehicles with unrepaired air bag inflators before they cause further injuries or fatalities.
«Read the rest of this article»

Murfreesboro, TN – Independence Day is upon us. As you celebrate the nation's birthday, be aware that July is the third busiest month for theft claims.
According to State Farm®, Tennessee had 2,786 claims in July 2015. Kentucky had 1,400 claims.
«Read the rest of this article»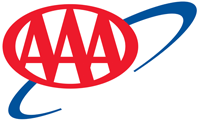 Tampa, FL – Gas prices have fallen for nine consecutive days, reaching today's average of $2.33 per gallon.
Gasoline demand remains on track to set a new all-time high for the 2016 summer driving season, however, crude oil remains relatively less expensive than recent years which is contributing to direct savings at the pump.
Drivers are saving a nickel per gallon on the week, but are paying five cents per gallon more on the month.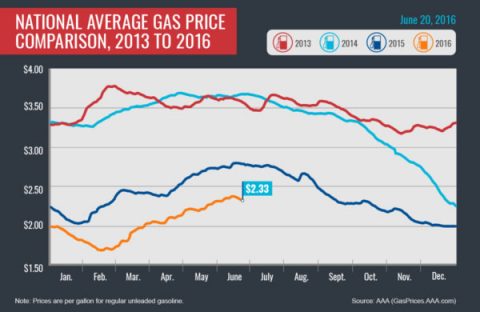 «Read the rest of this article»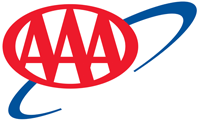 Tampa, FL – The national average price of gas reached a new 2016 high over the weekend, and today's average of $2.38 per gallon is the most expensive average since September 2015.
Gas prices have moved higher by two cents per gallon on the week and 16 cents per gallon on the month.
Although pump prices have increased for 28 of the past 33 days, consumers continue to benefit from yearly savings and prices are down 42 cents per gallon compared to a year ago.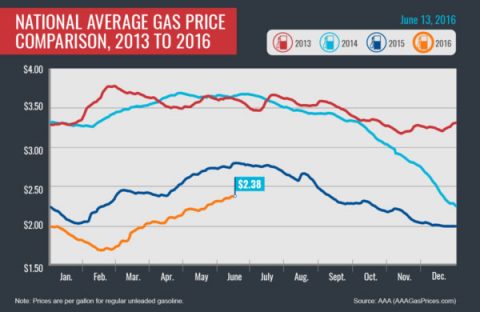 «Read the rest of this article»
Written by Karin Fielder Weaver and Kelly C. Motes
Intellectually gifted teens are always on the lookout for extra challenges.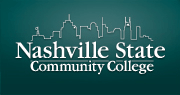 Nashville, TN – As most teenagers head to the pool for summer break, two of Nashville State Community College's youngest students, Hannah Motes, age 15, and Sebastian Motes, age 13, are getting ready to head off to a summer full of academic camps following their completion of more than 30 college credits.
These academically talented dual-enrollment students recently made the news by finishing their first year at Nashville State Community College (NSCC). Hannah began attending NSCC in June 2015 at the age of 14. To date, she has completed 38 college credits, with a cumulative college GPA of 3.45.
«Read the rest of this article»
Written by Carol Rasmussen
NASA Earth Science News Team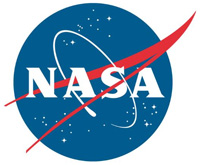 Pasadena, CA – A coastal scene with deep blue seas and a coral reef is beautiful to look at, but if you try to record the scene with a camera or a scientific instrument, the results are almost always disappointing. Most cameras can't "see" underwater objects in such scenes because they're so dim and wash out the glaring seashore.
These problems don't just ruin vacation photos. They're a serious hindrance for scientists who need images of the coastline to study how these ecosystems are being affected by climate change, development and other hazards.
To the rescue: the new Portable Remote Imaging Spectrometer, created at NASA's Jet Propulsion Laboratory, Pasadena, California. PRISM is an airborne instrument designed to observe hard-to-see coastal water phenomena.
«Read the rest of this article»
Written by DC Agle
NASA's Jet Propulsion Laboratory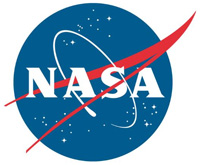 Pasadena, CA – Astronomers were watching when comet P/2016 BA14 flew past Earth on March 22nd. At the time of its closest approach, the comet was about 2.2 million miles (3.5 million kilometers) away, making it the third closest comet flyby in recorded history (see "A 'Tail' of Two Comets"). Radar images from the flyby indicate that the comet is about 3,000 feet (1 kilometer) in diameter.
The scientists used the Goldstone Solar System Radar in California's Mojave Desert to track the comet.
«Read the rest of this article»

Clarksville, TN – The path that Marnie Mueller would forge during her career was, in many ways, foreshadowed by the circumstances that led to the first moments of her life.
Born to Caucasian American parents during World War II, Mueller nonetheless was born behind the barbed wire fences of a Northern California segregation camp designed to keep Japanese Americans contained during the war effort.
«Read the rest of this article»