Topic: California
NASA Headquarters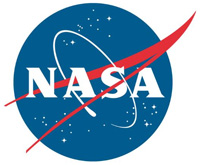 Washington, D.C. – NASA's Terra satellite saw a stream of smoke that extended over 500 miles from various fires raging in northern California out over the Eastern Pacific Ocean.
The Moderate Resolution Imaging Spectroradiometer or MODIS instrument aboard Terra passed over California on October 12th and captured a visible light image of the smoke plume. The MODIS image showed the stream of smoke extending from Santa Rosa, California, located north of San Francisco, out into the Eastern Pacific, parallel to San Diego. A stream that stretched over 550 miles.
«Read the rest of this article»

Clarksville, TN – Clarksville's third annual Welcome Home Veterans parade is scheduled for Saturday, September 16th, 2017 at 10:00am in historic downtown.
"Originally created to honor Vietnam Veterans, the parade now a tribute by Vietnam Veterans to all American Heroes. This is a day for families, friends and all citizens to salute the service and sacrifices made by America's Military," said Visit Clarksville Board Chairman Jerry Allbert.
«Read the rest of this article»
Written by Laurie Cantillo / Dwayne Brown
NASA Headquarters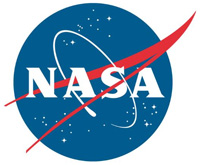 Washington, D.C. – Asteroid Florence, a large near-Earth asteroid, will pass safely by Earth on September 1st, 2017, at a distance of about 4.4 million miles, (7.0 million kilometers, or about 18 Earth-Moon distances). Florence is among the largest near-Earth asteroids that are several miles in size; measurements from NASA's Spitzer Space Telescope and NEOWISE mission indicate it's about 2.7 miles (4.4 kilometers) in size.
"While many known asteroids have passed by closer to Earth than Florence will on September 1st, all of those were estimated to be smaller," said Paul Chodas, manager of NASA's Center for Near-Earth Object Studies (CNEOS) at the agency's Jet Propulsion Laboratory in Pasadena, California.
«Read the rest of this article»
Written by Andrew Good
NASA's Jet Propulsion Laboratory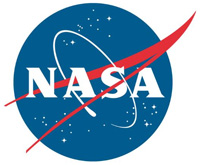 Pasadena, CA – As NASA's twin Voyager spacecraft were changing our understanding of the solar system, they also spurred a leap in spacecraft communications.
The mission's impact is still visible in California's Mojave Desert. There, at NASA's Goldstone Deep Space Communications Complex, the arcs of antenna dishes peek out over craggy hilltops. Goldstone was the first place where the two Voyagers started to change the landscape. The farther they traveled, the bigger these dishes needed to be so they could send and receive radio waves necessary to track and communicate with the probes.
«Read the rest of this article»
Written by Elizabeth Landau
NASA's Jet Propulsion Laboratory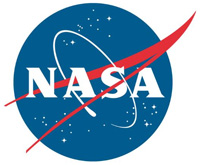 Pasadena, CA – Scientists have discovered the strongest evidence to date for a stratosphere on a planet outside our solar system, or exoplanet. A stratosphere is a layer of atmosphere in which temperature increases with higher altitudes.
"This result is exciting because it shows that a common trait of most of the atmospheres in our solar system — a warm stratosphere — also can be found in exoplanet atmospheres," said Mark Marley, study co-author based at NASA's Ames Research Center in California's Silicon Valley. "We can now compare processes in exoplanet atmospheres with the same processes that happen under different sets of conditions in our own solar system."
«Read the rest of this article»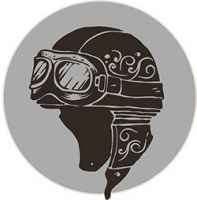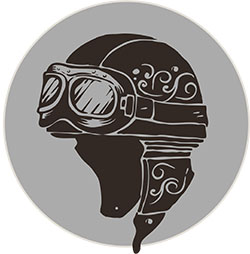 Clarksville, TN – Lane splitting is a relatively new concept to me. Since I've only been riding for 18 months, it's not something I've ever done, but the concept is picking up steam across the country.
Lane splitting is riding a motorcycle between lanes or rows of slow moving or stopped traffic that's moving in the same direction. Sometimes called lane sharing, whitelining, filtering or stripe-riding, it allows bikers to save time and bypass traffic congestion. It may also be safer for the biker than being stopped in congested traffic.
Now, I've avoided some traffic by passing on the shoulder, but at the moment, I haven't had the "balls" to drive between cars and trucks that are backed up on the interstate. It just never occurred to me to do that. I don't feel safe doing that.
«Read the rest of this article»
Written by Andrew Good
NASA' Jet Propulsion Laboratory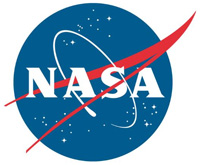 Pasadena, CA – Steps forward in the search for life beyond Earth can be as simple as sending a balloon into the sky. In one of the most unique and extensive eclipse observation campaigns ever attempted, NASA is collaborating with student teams across the U.S. to do just that.
A larger initiative, NASA's Eclipse Balloon Project, led by Angela Des Jardins of Montana State University, is sending more than 50 high-altitude balloons launched by student teams across the U.S. to livestream aerial footage of the August 21st, 2017, total solar eclipse from the edge of space to NASA's website.
«Read the rest of this article»
Decision Comes After Fatal Accident at the Ohio State Fair

Nashville, TN – Tennessee Department of Labor and Workforce Development Commissioner Burns Phillips has issued an order prohibiting all Fireball amusement devices, manufactured by KMG, from operating within the state. This is the device involved in a fatal accident Wednesday evening at the Ohio State Fair.
"After much consideration and thought, and with the safety of Tennesseans and visitors to our great state in mind, I have decided the Fireball amusement device should not operate here," Commissioner Phillips explained.
«Read the rest of this article»
Nashville Sounds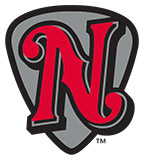 Nashville, TN – Nashville Sounds infielder Renato Nuñez and right-handed pitchers Paul Blackburn and Chris Smith have been named to the Pacific Coast League All-Star Team as announced by the league today.
The 2017 Triple-A All-Star Game is scheduled for Wednesday, July 12th, 2017 at 8:00pm CST. The Pacific Coast League All-Stars take on the International League All-Stars at Cheney Stadium in Tacoma, Washington. The game will be carried live on ALT 97.5 FM and televised on MLB Network.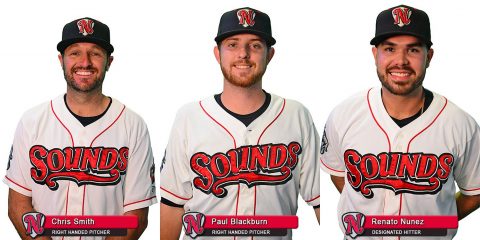 «Read the rest of this article»
Written by Curtis Johnson
Tennessee State Representative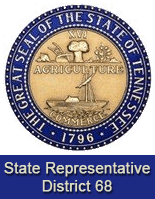 Nashville, TN – The first session of the 110th Tennessee General Assembly adjourned on May 10th, 2017, after passing major legislation that will benefit Tennesseans for generations to come. This is Part 12 of a 12 Part report.
This includes a measure making Tennessee the first state in the nation to offer all adults without a degree tuition-free access to community college; a new law rebuilding a safe and reliable transportation network, while reallocating revenues to maximize taxpayers' return on that investment; and a bill which provides a responsible path to improve access to broadband through investment, deregulation, and education.
Action in the General Assembly also included passage of a balanced budget which takes on no new debt, as well as legislation protecting the elderly, enhancing the state's robust job growth, cracking down on crime, and boosting efforts as the fastest improving state in the nation in K-12 student achievement. Following is a report on key legislation passed this year.
«Read the rest of this article»