Topic: Call 911
According to a new survey, people more likely to witness a stroke might not know how to identify one; free app helps people Spot a Stroke F.A.S.T.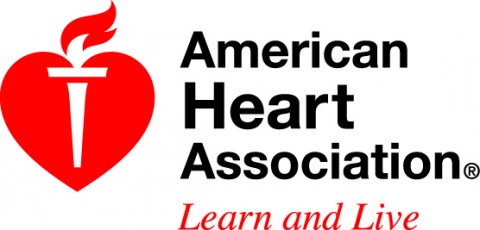 Nashville, TN – Crystal Wall was having a typical chat on the phone with her sister Chassity Anderson — until her sister's phone abruptly crashed to the floor and her words suddenly became slurred.
Anderson, 37, was having another stroke.
"Because my sister had suffered from stroke before, I recognized the warning signs and knew to call 9-1-1," Wall said. "I know stroke is something that can happen to anyone at any time and if it does, you have to act quickly. The longer you wait, the worse it can be." «Read the rest of this article»

Clarksville, TN – On Tuesday, October 1st, 2013, the Clarksville Police Department sent out a News Release requesting assistance in identifying an Attempted Robbery Suspect. The suspect attempted to rob the business at 804 Tiny Town Road.
The victim was able to take pictures of the suspect's vehicle from his cell phone, as the suspect drove off.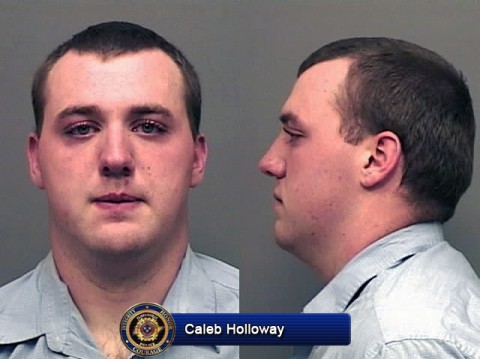 «Read the rest of this article»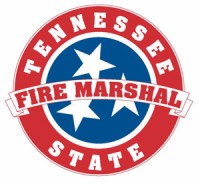 Nashville, TN – "Stop, drop, and roll" has been one of the most recognizable fire safety messages for decades. Many adults remember the concept from being introduced to it as a young child. Unfortunately, it is common for people, especially children, to mistakenly believe that they should utilize stop, drop, and roll as a reaction to all fire situations.
State Fire Marshal Julie Mix McPeak wants to make sure Tennesseans know how and when to stop, drop, and roll. "It is important to stress, especially to children, that stop, drop, and roll is appropriate when your clothing or body is on fire," says McPeak. "If a fire occurs in a home or a building, however, they need to know that getting out fast and staying out is the priority." «Read the rest of this article»
Remember that in a fire the number one priority is getting out safely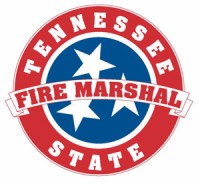 Nashville, TN – A portable fire extinguisher can save lives and property by putting out a small fire or containing it until the fire department arrives, but portable extinguishers have limitations. Because fire grows and spreads so rapidly, the number one priority for residents is to get out safely.
"Because a small fire can quickly become a large one, the State Fire Marshal's Office recommends that portable fire extinguishers should only be used by adults who know how to operate them," says State Fire Marshal Julie Mix McPeak. «Read the rest of this article»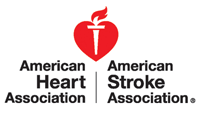 Dallas, TX – Several key elements in systems of care can reduce stroke deaths and disabilities, according to a new American Heart Association/American Stroke Association policy statement published in its journal Stroke.
Stroke is the number four cause of death and a leading cause of adult disability in the United States. On average, every 4 minutes someone dies of a stroke. In Tennessee, 3200 persons die each year from stroke.
«Read the rest of this article»

Clarksville, TN – On July 29th, 2013 at about 1:00pm, Clarksville Police Officers responded to the 100 Block of Hickory Trace, on a call of shots being fired.
Eight to ten shots were fired toward a group of children and adults, who were standing outside. No one was injured by the gun fire.
After investigating Clarksville Police have developed Lamario Montrice Mckissack as a suspect in this incident.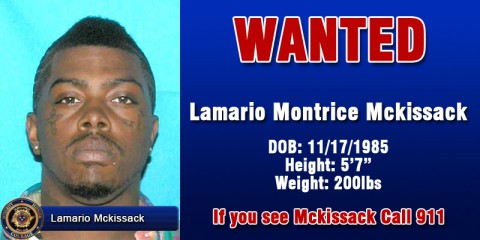 «Read the rest of this article»

Clarksville, TN – The Clarksville Police Department is actively looking for Luis Raul Dechoudens Espinal.
Mr. Dechoudens Espinal has a history with the Clarksville Police Department and has been booked into the Montgomery County Jail on three different occasions.
«Read the rest of this article»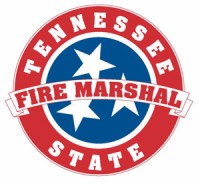 Nashville, TN – As Tennesseans pack up and head out to their favorite campsites, the State Fire Marshal's Office urges campers to be aware of carbon monoxide dangers in and around tents and RVs.
Carbon monoxide (CO), often called "the silent killer," is an invisible, odorless gas created when fuels (such as kerosene, gasoline, wood, coal, natural gas, propane, oil, and methane) burn incompletely. Carbon monoxide can result from camping equipment, such as barbecue grills, portable generators or other fuel-powered devices.
«Read the rest of this article»

Clarksville, TN – The Clarksville Police Department wants to remind Clarksville Citizens of the importance of Locking Your Car! Thieves continue to target unlocked vehicles, and the Clarksville Police Department is calling on the community to help stop the trend.
If motorists simply remove their valuables and lock their doors, it would reduce the likelihood of victimization.
«Read the rest of this article»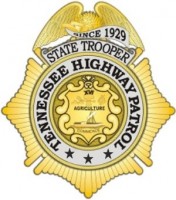 Nashville, TN – In just the first six months of this year, 10 children have lost their lives in the United States due to hyperthermia. That's why the Tennessee Highway Patrol is educating the public on the dangers of leaving children in unattended vehicles. State Troopers are urging motorists to take extra precautions as temperatures rise throughout the summer months.
In 2012, there were 32 juvenile vehicular hyperthermia fatalities nationwide. Of that figure, five of the hyperthermia-related deaths were in Tennessee. Those deaths occurred in Nashville (8/7/12), Smyrna (8/2/12) and Cleveland, Tennessee (6/28/12). (Source: San Francisco State University).
«Read the rest of this article»