Topic: Call 911

Clarksville, TN – Montgomery County Sheriff's Deputies are searching for a suspect after he fled the scene of an accident.
Zaccariah Bradford Pride, 33, is possibly armed. He is 5 feet 11 inches tall, 165 pounds, with strawberry blonde hair and blue eyes.
Deputies have set up a perimeter and are searching in the area of south of Highway 149 and west of Highway 48/13.
«Read the rest of this article»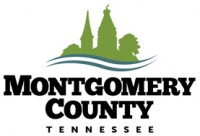 Montgomery County, TN – Congratulations to Woodlawn Volunteer Firefighter and Staff Sergeant James Munns for receiving a letter of commendation from the City of San Antonio Fire Department for his heroic efforts on August 11th while he was in Texas for military schooling.
According to the letter from San Antonio Fire Chief Charles Hood, "Munns took quick, skilled actions in treating a toddler for symptoms of potential heat exhaustion from being left alone in a hot car for an extended amount of time."
«Read the rest of this article»
Clarksville, TN – On June 1st, 2016, Clarksville Parks and Recreation Maintenance employee Mr. Charles Jackson was performing maintenance work in a restroom on the first floor of City Hall.
While he was working, Mr. Jackson was the victim of a health incident that caused him to fall from a ladder rendering him unconscious and unresponsive.
«Read the rest of this article»

Clarksville, TN – With the summer heat in full gear, it is necessary to address leaving children and pets in unattended vehicles that are not running. It takes a matter of minutes for the inside of a car to heat up and become deadly for a child or animal.
According to a 2012 article by Melissa Crumish, from the DMV, "since 1998, 529 children have died in the United States from hyperthermia (heat stroke) after being left inside unattended vehicles. (http://www.dmv.org/articles/safety-laws-on-children-pets-and-vehicles/#sthash.JajE2qnX.dpuf)."
«Read the rest of this article»

Clarksville, TN – According to the Clarksville Police Department, in the past week, there have been three reported incidents of vehicle burglaries with lawn care businesses as the victims.
The thieves wait until the lawn care vehicles are left unattended and grab various lawn care equipment, knowing that the equipment is not secure.
«Read the rest of this article»
May is Stroke Month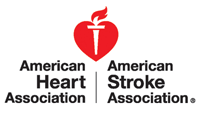 Dallas, TX – You don't need superpowers to be a hero when it comes to stroke, you just need to pay attention to the risk factors and know the warning signs.
"Stroke is largely preventable and treatable," said Mary Ann Bauman, M.D., chair of the American Stroke Association Advisory Committee. "The best way to beat a stroke is to never have one – about 80 percent of strokes are preventable. The second best way to beat a stroke is to identify one immediately when it occurs and call 911."
For American Stroke Month this May, the American Stroke Association's Together to End Stroke™ initiative, nationally sponsored by Medtronic, offers five things everyone should know to be a Stroke Hero.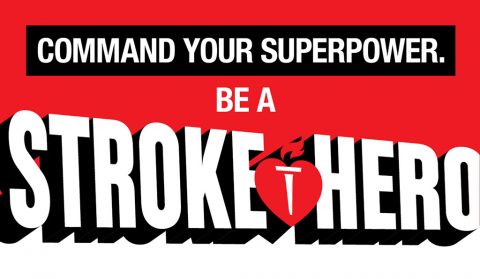 «Read the rest of this article»

Clarksville, TN – The Clarksville Police Department is searching for a missing adult male and is requesting public assistance. The missing man is 80-year-old Ewing Claxton from Clarksville.
Claxton was last seen at his residence at 33 Hillsboro Road at 1:30pm today, Sunday, April 24th, 2016. He left on a blue 10 speed bicycle and he never leaves the house alone.
«Read the rest of this article»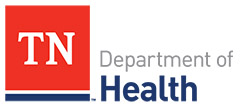 Nashville, TN – With the first serious cold weather storm front of 2016 headed toward Tennessee tonight, the Tennessee Department of Health is reminding residents about the need for increased efforts to protect themselves, their families and their friends from winter weather-related harm.
"We all need to take these potentially deadly winter weather activities and storms seriously, and use warnings as an opportunity to prepare and think differently than our normal routine to prevent a tragedy," said TDH Commissioner John Dreyzehner, MD, MPH.
«Read the rest of this article»

Clarksville, TN – A nonviolent inmate has walked off of a work detail in the Woodlawn, TN area, west of Purple Heart Parkway.
Deputies are currently searching the area of Highway 79/Dover Road between Lylewood Road and Lake Road.
Christopher Alan Poore, 21, is a white male, 6'0, 135 lbs with short blonde hair and brown eyes. Poore is a nonviolent offender. He is serving time for theft of property and criminal trespass.
«Read the rest of this article»
Afternoon heat index values are expected to be 100 to 105 degrees Today through Sunday.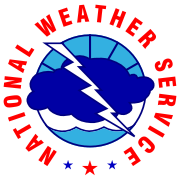 Nashville, TN – The National Weather Service (NWS) says there is a potential for severe thunderstorms tonight across Clarksville-Montgomery County as well as Middle Tennessee as a complex of showers and thunderstorms is expected to move into the mid state in association with an established northwesterly upper level flow pattern aloft.
The storm prediction center in Norman, OK has placed locations generally around and northeast of a Erin to Franklin to McMinnville line in an enhanced risk for severe thunderstorms.
«Read the rest of this article»