Topic: Call 911
Unattended cooking is the leading cause of U.S. home fires and home fire injuries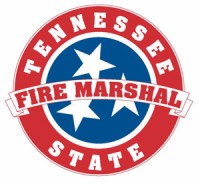 Nashville, TN – The State Fire Marshal's Office is urging cooks across Tennessee to practice good safety habits in the kitchen during the hectic holiday season.
Unattended cooking ranks as the leading cause of U.S. home fires and home-fire injuries and can take a devastating toll. During 2009-2013, Tennessee fire departments reported 9,847 residential structure fires involving cooking equipment. These fires resulted in 33 civilian deaths, 249 civilian injuries, and $37.6 million in direct property damage. «Read the rest of this article»

Clarksville, TN – Today, December 3rd, 2014 at 8:45am, the Clarksville Police Department responded to a bank robbery at the Farmers and Merchants Bank on the 1800 block of Madison Street.
The suspect got away with money and left on foot. He has not been located at this time. The suspect is a white male with a scruffy beard and brown hair. He is approximately 5'6" in height and has an average build. He is wearing a utility jacket and a white hat with black writing on it. He has a handgun and a white bank bag with no dye pack.
If anyone locates/can identify the suspect or has any information related to this incident call 911 or the Crime Stoppers TIPS Hotline at 931.645.TIPS (8477).

Clarksville, TN – Recently, the Clarksville Police Department has taken burglary reports involving Remodeled/Vacant/For Sale/Moving Out Homes.
Between September 1st, 2014 and November 18th, 2014 a total of 17 homes in the above-mentioned categories have been burglarized in various locations in Clarksville.
It appears that the suspects responsible for these burglaries know the status of the homes possibly by For Sale signs, dumpsters that are visible to the public or advertisements posted in various advertising outlets. «Read the rest of this article»

Clarksville, TN – Clarksville Police Detective Channing Bartel is searching for two runaway juvenile brothers. They have only been in Foster Care in Clarksville for a couple of weeks.
They might be in Clarksville but are probably trying to get to Chattanooga Tennessee. They attempted to run away on October 15th, 2014 and were found walking down I-24 east at the 6 mile marker. They ran away again on the morning of October 20th, 2014.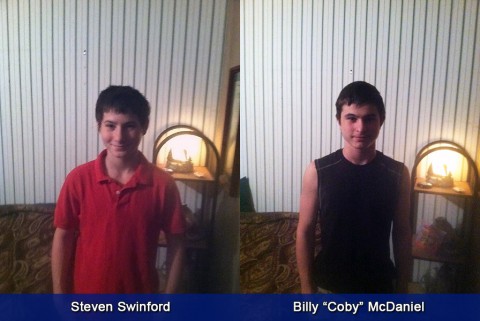 «Read the rest of this article»

Montgomery County, TN – Deputies with the Montgomery County Sheriff's Office are continuing the search for one of two juveniles who escaped transport earlier this afternoon.
The two were being transported from court back to Middle Tennessee Juvenile Detention by a correctional officer with the facility.
Around 1:00pm, passersby called 911 when the juveniles jumped from the back window of the transport van at the stoplight at state routes 48 and 149.
«Read the rest of this article»

Clarksville, TN – On September 26th, 2014 at 9:18am, Detective Andy Hurst, from the Clarksville Police Department, responded to a False Report at a bank on Fort Campbell Boulevard.
Bernard Davis had bank employees call 911 for him and report that a man that was sitting outside of the bank in his vehicle tried to rob him. Davis told Officers that the male driver of the vehicle had a gun when he tried to rob him.
«Read the rest of this article»

Montgomery County, TN – Over the past several months, citizens of Montgomery County have received several types of calls of someone posing as a law enforcement official in an attempt to swindle them out of money.
The callers have said they are a high-ranking official with the Montgomery County Sheriff's Office, looking for payment on a green dot card or as a sergeant looking to collect on unpaid fines from red light cameras in the county.
«Read the rest of this article»

Clarksville, TN – This morning, July 11th, 2014, the Clarksville Police Department responded to 605 Norris Drive in reference to two females being shoot and stabbed.
Police are unable to release names of the victims (can't confirm the family has been notified) and they are currently being treated for their injuries at this time. «Read the rest of this article»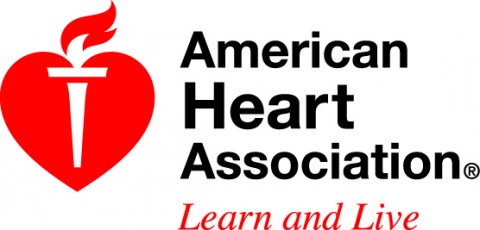 Nashville, TN – As the mercury soars and cool water and shade becomes more precious than gold, the American Heart Association/American Stroke Association asks consumers to learn the signs of heatstroke, which differ from the signs of stroke.
"While heatstroke contains the word stroke and both are potentially life-threatening medical emergencies, stroke and heatstroke are not the same condition," said Rani Whitfield, M.D., family practitioner and American Stroke Association spokesperson. «Read the rest of this article»

Nashville, TN – The Tennessee Department of Human Services (DHS) is reminding licensed child care providers across the state that are approved to transport children of the licensing rules and preventative measures to keep children safe when transporting them during summer months. In doing so, DHS licensing staff will be making extra visits to monitor child care agencies.
DHS is also encouraging parents and caregivers to "Look Before You Lock" car doors upon exit so that children are not left in the sweltering heat of a locked vehicle. «Read the rest of this article»