Topic: Call 911

Nashville, TN – Temperatures are heating up with the start of summer only days away. The Tennessee Department of Human Services (TDHS) Child Care Licensing Team is increasing its focus on transportation.
TDHS Child Care Licensing program evaluators will conduct additional unannounced visits to child care agencies approved to transport children.
These visits are conducted during hot summer months to ensure agencies are following transportation licensing rules intended to prevent children from being left on a vehicle unattended.
«Read the rest of this article»

Clarksville, TN – The public and media's assistance were instrumental in helping Clarksville Police identify two men in a video breaking into a Madison Street business on May 27th, 2017 and taking property. The men were identified as Nicholas R. Jones and Matthew Hodges.
Additionally, on May 22nd, 2017, Nicholas Jones, Matthew B. Hodges along with another man, Robert Hodges (no relation) broke into a shed on Locust Drive and stole property.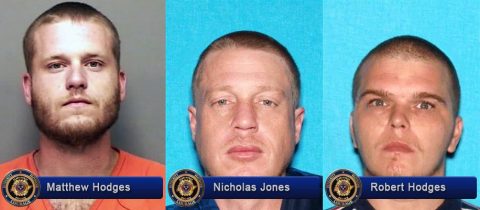 «Read the rest of this article»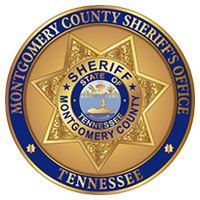 Clarksville, TN – Based on leads and interviews investigators with the Montgomery County Sheriff's Office (MCSO) have reason to believe Thomas Christopher Nelson and Randell Lee Bowman are in possession of firearms and should be considered armed and dangerous.
Anyone who has contact with or knows the location of Nelson, Tabitha Love Kestner, or Bowman is asked to call 911 immediately.
«Read the rest of this article»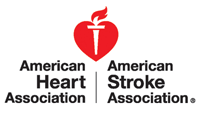 Dallas, TX – About one in three American adults experienced a symptom consistent with a warning or "mini" stroke, but almost none – 3 percent – took the recommended action, according to a new survey from the American Heart Association/American Stroke Association (AHA/ASA).
Thirty-five percent of respondents reported having experienced at least one sign of a warning stroke, called a transient ischemic attack or TIA. Those who did were more likely to wait, rest or take medicine than call 911, said the AHA/ASA, the nation's leading voluntary health organization devoted to fighting cardiovascular diseases and stroke.
«Read the rest of this article»

Clarksville, TN – Montgomery County Sheriff's Deputies are searching for a suspect after he fled the scene of an accident.
Zaccariah Bradford Pride, 33, is possibly armed. He is 5 feet 11 inches tall, 165 pounds, with strawberry blonde hair and blue eyes.
Deputies have set up a perimeter and are searching in the area of south of Highway 149 and west of Highway 48/13.
«Read the rest of this article»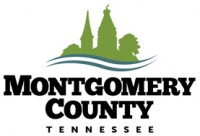 Montgomery County, TN – Congratulations to Woodlawn Volunteer Firefighter and Staff Sergeant James Munns for receiving a letter of commendation from the City of San Antonio Fire Department for his heroic efforts on August 11th while he was in Texas for military schooling.
According to the letter from San Antonio Fire Chief Charles Hood, "Munns took quick, skilled actions in treating a toddler for symptoms of potential heat exhaustion from being left alone in a hot car for an extended amount of time."
«Read the rest of this article»
Clarksville, TN – On June 1st, 2016, Clarksville Parks and Recreation Maintenance employee Mr. Charles Jackson was performing maintenance work in a restroom on the first floor of City Hall.
While he was working, Mr. Jackson was the victim of a health incident that caused him to fall from a ladder rendering him unconscious and unresponsive.
«Read the rest of this article»

Clarksville, TN – With the summer heat in full gear, it is necessary to address leaving children and pets in unattended vehicles that are not running. It takes a matter of minutes for the inside of a car to heat up and become deadly for a child or animal.
According to a 2012 article by Melissa Crumish, from the DMV, "since 1998, 529 children have died in the United States from hyperthermia (heat stroke) after being left inside unattended vehicles. (http://www.dmv.org/articles/safety-laws-on-children-pets-and-vehicles/#sthash.JajE2qnX.dpuf)."
«Read the rest of this article»

Clarksville, TN – According to the Clarksville Police Department, in the past week, there have been three reported incidents of vehicle burglaries with lawn care businesses as the victims.
The thieves wait until the lawn care vehicles are left unattended and grab various lawn care equipment, knowing that the equipment is not secure.
«Read the rest of this article»
May is Stroke Month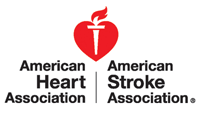 Dallas, TX – You don't need superpowers to be a hero when it comes to stroke, you just need to pay attention to the risk factors and know the warning signs.
"Stroke is largely preventable and treatable," said Mary Ann Bauman, M.D., chair of the American Stroke Association Advisory Committee. "The best way to beat a stroke is to never have one – about 80 percent of strokes are preventable. The second best way to beat a stroke is to identify one immediately when it occurs and call 911."
For American Stroke Month this May, the American Stroke Association's Together to End Stroke™ initiative, nationally sponsored by Medtronic, offers five things everyone should know to be a Stroke Hero.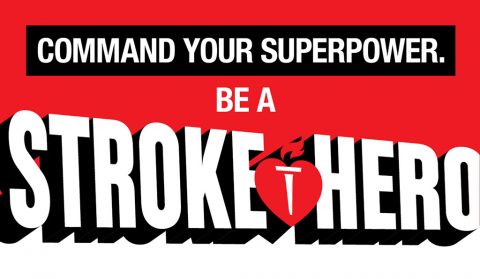 «Read the rest of this article»