Topic: Caltech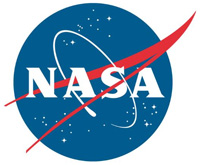 Pasadena, CA – NASA's Mars Reconnaissance Orbiter completed 60,000 loops around the Red Planet at 10:39am PDT (12:39 pm CDT) on Wednesday morning, May 15th, 2019. On average, MRO takes 112 minutes to circle Mars, whipping around at about 2 miles per second (3.4 kilometers per second).
Since entering orbit on March 10th, 2006, the spacecraft has been collecting daily science about the planet's surface and atmosphere, including detailed views with its High Resolution Imaging Science Experiment camera (HiRISE). HiRISE is powerful enough to see surface features the size of a dining room table from 186 miles (300 kilometers) above the surface.
«Read the rest of this article»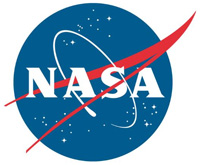 Washington, D.C. – NASA says when you hear news about an aquifer in California that is getting depleted, ice loss from Greenland or Antarctica, or a new explanation for a wobble in Earth's rotation, you might not realize that all these findings may rely on data from one single mission: the U.S.-German Gravity Recovery and Climate Experiment (GRACE).
GRACE data, collected from 2002 to 2017 while the mission was active, are still being used to improve our understanding of water in motion and its sometimes surprising effects on our planet.
«Read the rest of this article»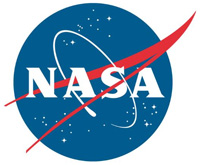 Pasadena, CA – NASA's Mars Odyssey orbiter has captured Mar's moon Phobos during a full moon phase for the first time. Each color in this new image represents a temperature range detected by Odyssey's infrared camera, which has been studying the Martian moon since September of 2017.
Looking like a rainbow-colored jawbreaker, these latest observations could help scientists understand what materials make up Phobos, the larger of Mars' two moons.
«Read the rest of this article»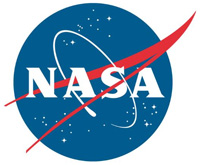 Pasadena, CA – The universe's earliest galaxies were brighter than expected according to NASA's Spitzer Space Telescope data. The excess light is a byproduct of the galaxies releasing incredibly high amounts of ionizing radiation.
The finding offers clues to the cause of the Epoch of Reionization, a major cosmic event that transformed the universe from being mostly opaque to the brilliant starscape seen today.
In a new study, researchers report on observations of some of the first galaxies to form in the universe, less than 1 billion years after the big bang (or a little more than 13 billion years ago).
«Read the rest of this article»
NASA Jet Propulsion Laboratory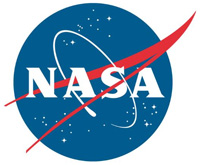 Pasadena, CA – On April 10th, 2019, the Event Horizon Telescope (EHT) unveiled the first-ever image of a black hole's event horizon, the area beyond which light cannot escape the immense gravity of the black hole. That giant black hole, with a mass of 6.5 billion Suns, is located in the elliptical galaxy Messier 87 (M87). EHT is an international collaboration whose support in the U.S. includes the National Science Foundation.
This image from NASA's Spitzer Space Telescope shows the entire M87 galaxy in infrared light. The EHT image, by contrast, relied on light in radio wavelengths and showed the black hole's shadow against the backdrop of high-energy material around it.
«Read the rest of this article»
NASA Headquarters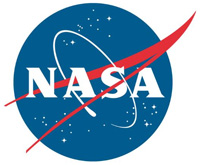 Washington, D.C. – On its final flyby of Saturn's largest moon in 2017, NASA's Cassini spacecraft gathered radar data revealing that the small liquid lakes in Titan's northern hemisphere are surprisingly deep, perched atop hills and filled with methane.
The new findings, published April 15th in Nature Astronomy, are the first confirmation of just how deep some of Titan's lakes are (more than 300 feet, or 100 meters) and of their composition. They provide new information about the way liquid methane rains on, evaporates from and seeps into Titan – the only planetary body in our solar system other than Earth known to have stable liquid on its surface.
«Read the rest of this article»
NASA Jet Propulsion Laboratory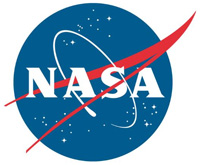 Pasadena, CA – When NASA's Curiosity Mars rover landed in 2012, it brought along eclipse glasses. The solar filters on its Mast Camera (Mastcam) allow it to stare directly at the Sun. Over the past few weeks, Curiosity has been putting them to good use by sending back some spectacular imagery of solar eclipses caused by Phobos and Deimos, Mars' two moons.
Phobos, which is about 7 miles (11.5 kilometers) across, was imaged on March 26th, 2019 (the 2,359th sol, or Martian day, of Curiosity's mission); Deimos, which is about 1.5 miles (2.3 kilometers) across, was photographed on March 17th, 2019 (Sol 2350).
«Read the rest of this article»
NASA Jet Propulsion Laboratory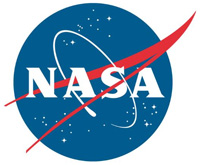 Pasadena, CA – What looks like a red butterfly in space is in reality a nursery for hundreds of baby stars, revealed in this infrared image from NASA's Spitzer Space Telescope.
Officially named Westerhout 40 (W40), the butterfly is a nebula – a giant cloud of gas and dust in space where new stars may form. The butterfly's two "wings" are giant bubbles of hot, interstellar gas blowing from the hottest, most massive stars in this region.
Besides being beautiful, W40 exemplifies how the formation of stars results in the destruction of the very clouds that helped create them.
«Read the rest of this article»
NASA Jet Propulsion Laboratory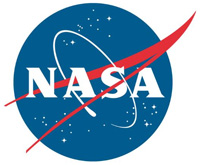 Pasadena, CA – New findings have emerged about five tiny moons nestled in and near Saturn's rings. The closest-ever flybys by NASA's Cassini spacecraft reveal that the surfaces of these unusual moons are covered with material from the planet's rings – and from icy particles blasting out of Saturn's larger moon Enceladus. The work paints a picture of the competing processes shaping these mini-moons.
"The daring, close flybys of these odd little moons let us peer into how they interact with Saturn's rings," said Bonnie Buratti of NASA's Jet Propulsion Laboratory in Pasadena, California. Buratti led a team of 35 co-authors that published their work in the journal Science on March 28th. "We're seeing more evidence of how extremely active and dynamic the Saturn ring and moon system is."
«Read the rest of this article»
NASA Jet Propulsion Laboratory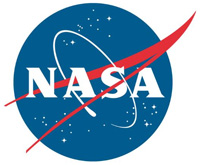 Pasadena, CA – On December 18th, 2018, a large "fireball" – the term used for exceptionally bright meteors that are visible over a wide area – exploded about 16 miles (26 kilometers) above the Bering Sea.
The explosion unleashed an estimated 173 kilotons of energy, or more than 10 times the energy of the atomic bomb blast over Hiroshima during World War II.
Two NASA instruments aboard the Terra satellite captured images of the remnants of the large meteor.
«Read the rest of this article»