Topic: Caltech
NASA's Jet Propulsion Laboratory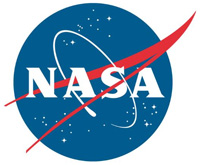 Pasadena, CA – California is being plagued by massive wildfires, and the effects on air quality from those fires can extend far beyond the state's borders. In addition to ash and smoke, fires release carbon monoxide into the atmosphere. Carbon monoxide is a pollutant that can persist in the atmosphere for about a month and can be transported great distances.
New images made with data acquired by the Atmospheric Infrared Sounder (AIRS) on NASA's Aqua satellite show the high concentrations of carbon monoxide emitted from the fires (in orange/red) between July 29th and August 8th, 2018.
«Read the rest of this article»
NASA's Jet Propulsion Laboratory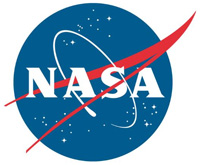 Pasadena, CA – Scientists with NASA/Caltech's Advanced Rapid Imaging and Analysis project (ARIA) used new satellite data to produce a map of ground deformation on the resort island of Lombok, Indonesia, following a deadly 6.9-magnitude earthquake on August 5th, 2018.
The false-color map shows the amount of permanent surface movement that occurred, almost entirely due to the quake, over a 6-day period between satellite images taken on July 30th and August 5th.
«Read the rest of this article»
NASA's Jet Propulsion Laboratory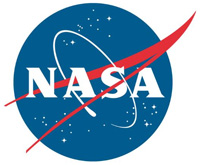 Pasadena, CA – Thin, red veins of energized gas mark the location of one of the larger supernova remnants in the Milky Way galaxy in this image from NASA's Spitzer Space Telescope.
A supernova "remnant" refers to the collective, leftover signs of an exploded star, or supernova. The red filaments in this image belong to a supernova remnant known as HBH 3 that was first observed in 1966 using radio telescopes. Traces of the remnant also radiate optical light. The branches of glowing material are most likely molecular gas that was pummeled by a shockwave generated by the supernova. The energy from the explosion energized the molecules and caused them to radiate infrared light.
«Read the rest of this article»
NASA's Jet Propulsion Laboratory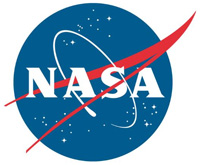 Pasadena, CA – More than a dozen wildfires are burning in the state of California, with several of them threatening life and property. The Ferguson Fire ignited July 13th in the Sierra National Forest west of Yosemite National Park.
Much of the forest in this area suffered extreme stress due to the extended drought of 2012 through 2017, and bark beetle damage, leaving many dead trees through which the fire has burned rapidly. Many surrounding towns have been under evacuation orders, and many popular areas of the national park were closed on July 25th.
«Read the rest of this article»
NASA's Jet Propulsion Laboratory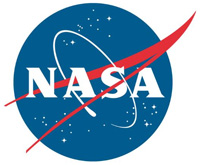 Pasadena, CA – New NASA study creates comprehensive mapping of the radiation pummeling Jupiter's icy moon Europa which reveals where scientists should look — and how deep they'll have to go — when searching for signs of habitability and biosignatures.
Since NASA's Galileo mission yielded strong evidence of a global ocean underneath Europa's icy shell in the 1990s, scientists have considered that moon one of the most promising places in our solar system to look for ingredients to support life. There's even evidence that the salty water sloshing around the moon's interior makes its way to the surface.
«Read the rest of this article»
NASA's Jet Propulsion Laboratory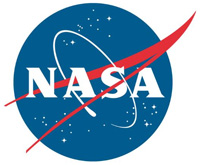 Pasadena, CA – New research from NASA's Cassini spacecraft's up-close Grand Finale orbits shows a surprisingly powerful and dynamic interaction of plasma waves moving from Saturn to its rings and its moon Enceladus.
The observations show for the first time that the waves travel on magnetic field lines connecting Saturn directly to Enceladus. The field lines are like an electrical circuit between the two bodies, with energy flowing back and forth.
Researchers converted the recording of plasma waves into a "whooshing" audio file that we can hear — in the same way a radio translates electromagnetic waves into music.
«Read the rest of this article»
Written by Francis Reddy
NASA's Goddard Space Flight Center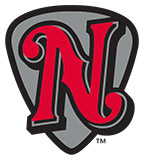 Greenbelt, MD – A new study using data from NASA's NuSTAR space telescope suggests that Eta Carinae, the most luminous and massive stellar system within 10,000 light-years of Earth, is accelerating particles to high energies – some of which may reach our planet as cosmic rays.
"We know the blast waves of exploded stars can accelerate cosmic ray particles to speeds comparable to that of light, an incredible energy boost," said Kenji Hamaguchi, an astrophysicist at NASA's Goddard Space Flight Center in Greenbelt, Maryland, and the lead author of the study. "Similar processes must occur in other extreme environments. Our analysis indicates Eta Carinae is one of them."
«Read the rest of this article»
NASA's Jet Propulsion Laboratory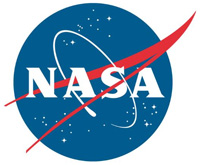 Pasadena, CA – Data from NASA's Cassini spacecraft reveal complex organic molecules originating from Saturn's icy moon Enceladus, strengthening the idea that this ocean world hosts conditions suitable for life. Research results show much larger, heavier molecules than ever before.
Powerful hydrothermal vents mix up material from the moon's water-filled, porous core with water from the moon's massive subsurface ocean – and it is released into space, in the form of water vapor and ice grains. A team led by Frank Postberg and Nozair Khawaja of the University of Heidelberg, Germany, continues to examine the makeup of the ejected ice and has recently identified fragments of large, complex organic molecules.
«Read the rest of this article»
NASA's Jet Propulsion Laboratory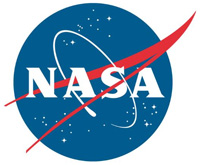 Pasadena, CA – For the first time, astronomers have directly imaged the formation and expansion of a fast-moving jet of material ejected when the powerful gravity of a supermassive black hole ripped apart a star that wandered too close to the massive monster.
The scientists tracked the event with radio and infrared telescopes, including the National Science Foundation's Very Long Baseline Array (VLBA) and NASA's Spitzer Space Telescope, in a pair of colliding galaxies called Arp 299.
«Read the rest of this article»
NASA's Jet Propulsion Laboratory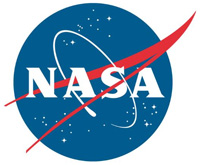 Pasadena, CA – Nearly all asteroids are so far away and so small that the astronomical community only knows them as moving points of light. The rare exceptions are asteroids that have been visited by spacecraft, a small number of large asteroids resolved by NASA's Hubble Space Telescope or large ground-based telescopes, or those that have come close enough for radar imaging.
When seen by optical telescopes, these individual sources of reflected sunlight can provide some very valuable but also very basic information — for example, the asteroid's orbit, a ballpark estimate of its size, sometimes an approximation of its shape, and perhaps an idea of its physical makeup.
«Read the rest of this article»