Topic: cancer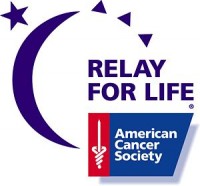 Clarksville, TN – On October 13th, the American Cancer Society Relay For Life® campaign of Montgomery County will officially get underway as event volunteers and participants gather at the Hilldale Baptist Family Life Center for a kickoff rally to launch their fundraising efforts for the year.
In addition to a delicious meal and fellowship with some of Clarksville's finest volunteers, the rally will feature speakers from the community who have benefited from funds raised at Relay, will honor cancer survivors, recognize this past year's participating teams and their contributions toward this effort and during which this year's campaign theme will be unveiled.
«Read the rest of this article»
Safe and Effective Vaccine Reduces Risk of Several Cancers in Men & Women

Nashville, TN – No one wants to hear his or her doctor say the word "cancer." We all know things we can do to lower our chances of hearing that diagnosis:  avoid smoking, eat right, avoid sunburns and get regular screening tests like mammograms and colonoscopies as we get older. The next generation has a powerful new tool in the fight against cancer:  the HPV vaccine.
The human papillomavirus, or HPV, is extremely common; nearly everyone picks up different strains of this virus during their lifetimes, and most are harmless.
«Read the rest of this article»

Nashville, TN – With Tennessee rated the 49th worst state for physical activity and 47th for obesity, one cannot argue about the need for improved health. Tennessee Department of Health Commissioner John Dreyzehner, MD, MPH, believes those ratings can change if state and city leaders increase efforts to make bicycling and walking safer and more convenient.
«Read the rest of this article»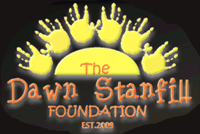 Clarksville, TN – Break out your dancing shoes and get ready for the 7th annual Dancing til Dawn gala on Saturday, August 8th, 2015. The annual event benefitting The Dawn Stanfill Foundation will begin at 8:00pm at F&M Bank's Franklin Room in downtown Clarksville and will feature a Great Gatsby theme this year.
Dancing til Dawn is a night of dinner, dancing, and a silent auction with proceeds benefiting The Dawn Stanfill Foundation which aids Middle Tennessee children who are undergoing cancer treatments.
«Read the rest of this article»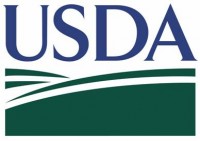 Washington, D.C. – Cooking outdoors was once only a summer activity shared with family and friends. Now more than half of Americans say they are cooking outdoors year round.
So whether the snow is blowing or the sun is shining brightly, it's important to follow food safety guidelines to prevent harmful bacteria from multiplying and causing foodborne illness.
Use these simple guidelines for grilling food safely.
«Read the rest of this article»
Clarksville, TN – On Saturday, May 9th, Hilltop Supermarket held a Spring Festival event, "Karing for Kenai". The event was a fundraiser for Kenai Payes Langley who was diagnosed with a rare form of cancer.
Kenai is a beautiful 13 year-old-young lady who lives in Clarksville, TN, with her mother and older sister, Hailey. Kenai is battling Stage 3 Clear Cell Adenocarcinoma Cancer. She has 8 tumors in the surrounding areas of her reproductive system.
«Read the rest of this article»
Clarksville, TN – This Saturday, May 9th, Hilltop Supermarket is hosting "Karing for Kenai" Spring Festival. The Spring Festival is a fundraiser for 13-year old Kenai Payes Langley who was diagnosed with a rare form of cancer.
There will be a yard sale from 7:00am until 3:00pm. Hilltop is still taking donations that can be dropped off at the store anytime.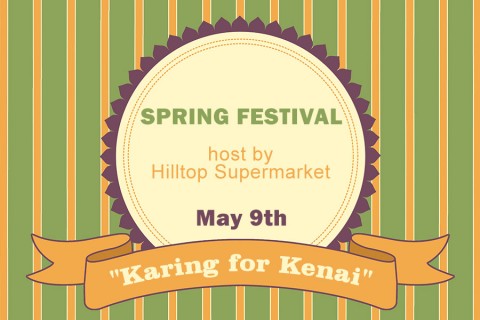 «Read the rest of this article»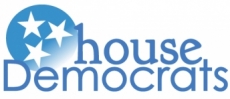 Nashville, TN – A proposal bringing medical marijuana to Tennessee was brought to the House of Representatives floor Tuesday for consideration.
This is the first time a medical marijuana proposal has made it to the floor for a vote. The proposal was in the form of an amendment by Representative Sherry Jones (D-Nashville) to HB0582. «Read the rest of this article»
Risk Guide for 48 Fruits and Vegetables from 14 Countries; Choosing Organic Always the Safest Choice but in Many Cases Conventional Can Be As Low Risk

Yonkers, NY – Fresh produce is an important part of a healthy diet.  A new study by Consumer Reports looks at the risks of pesticide residues for 48 fruits and vegetables from around the globe to come up with guidelines to help consumers reduce their exposure to these toxic chemicals.
An accompanying 40-page report, "Pesticide Use in Produce," from Consumer Reports' Food Safety and Sustainability Center provides a closer look at the consequences of pesticide use for those who produce food, wildlife, and the environment. «Read the rest of this article»
Clarksville, TN – The Saint Thomas Health Our Mission in Motion Mobile Mammography Coach will be at Hilltop Supermarket's parking lot this Saturday, March 28th, 2015 from 9:00am until 3:00pm.
The coach provides mammography for women who cannot afford the time away from work for appropriate screenings. It also helps women with no insurance through support from organizations like Susan G. Komen.
«Read the rest of this article»