Topic: cancer
Curtis Johnson sponsors measure to address cost parity among treatments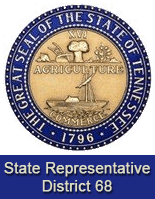 Nashville, TN – Tennessee State Representative Curtis Johnson (R-Clarksville) is sponsoring SB2091/HB2239, the Cancer Treatment Fairness Act, to ensure that cancer patients are able to get the most medically appropriate treatment, as decided between the physician and patient.
Traditional treatments are usually given through an IV or injection and are covered under health care benefits resulting in a small co-pay or no cost at all to patients. Oral treatments are usually part of the health plan's pharmacy benefit and result in high out-of-pocket costs for patients. This disparity is a result of our laws not keeping up with scientific advancements, which can negatively impact patients taking their medication as prescribed.
«Read the rest of this article»
Tennessee Representative Curtis Johnson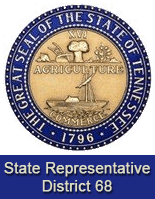 Nashville, TN – The 2016 session of the 109th General Assembly reconvened on Capitol Hill this week to begin work on a number of important issues facing Tennessee. I was pleased to officially be named as Chairman of the House Finance, Ways and Means Subcommittee.
On Monday, the Brig. Gen. Wendell H. Gilbert Tennessee State Veterans Home was officially opened with a ribbon-cutting ceremony attended by Governor Bill Haslam. This project was years in the making, and I am pleased that it is finally opened to serve our veterans.
«Read the rest of this article»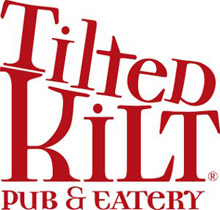 Clarksville, TN – To wrap up the national "No Shave November" movement raising awareness for men's cancers, Tilted Kilt Pub & Eatery in Clarksville will host a "Sweet Beard Contest" on Monday, November 30th
The contest will be held during halftime of Monday Night Football at the pub.
Sponsored by Love, Blood, Ink Tattoo and RubADub Tubbs Beard Oil, the Kilt Girls will select their top three favorite beards and prizes will be awarded.
«Read the rest of this article»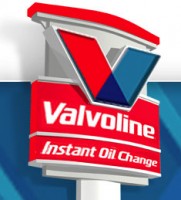 Clarksville, TN – During October's Breast Cancer Awareness month, Convenient Car Care Inc. of Clarksville held a campaign to raise money for cancer awareness. During the month, they accepted donations from their customers at their Valvoline Instant Oil Change and Valvoline Complete Car Care facilities in Clarksville, Nashville, and Kentucky.
"During the month of October, we donated $2.00 of every oil change that came through our stores as well as excepted donations from our customers that went directly to Pearl Point Cancer Support," said Candace Ursery, President of Convenient Car Care Inc.
«Read the rest of this article»
APSU Sports Information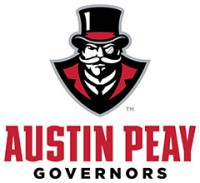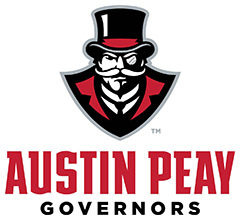 Clarksville, TN – Rally for Ryhan has taken hold on multiple fronts in mid-Missouri.
The Rhyan is Ryhan Loos, the five-year-old daughter of Jen and Brad Loos, a Clarksville native who played basketball at Northeast High School, later for his father, Dave Loos, at Austin Peay (1998-2001) and now is a second-season Missouri basketball assistant coach. Late last week Rhyan Loos was diagnosed with Stage 4 cancer.
Although Rhyan and the Loos Family have a long fight ahead, they are not facing these challenge alone.
«Read the rest of this article»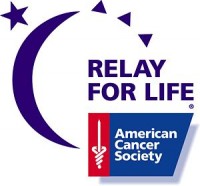 Clarksville, TN – On October 13th, the American Cancer Society Relay For Life® campaign of Montgomery County will officially get underway as event volunteers and participants gather at the Hilldale Baptist Family Life Center for a kickoff rally to launch their fundraising efforts for the year.
In addition to a delicious meal and fellowship with some of Clarksville's finest volunteers, the rally will feature speakers from the community who have benefited from funds raised at Relay, will honor cancer survivors, recognize this past year's participating teams and their contributions toward this effort and during which this year's campaign theme will be unveiled.
«Read the rest of this article»
Safe and Effective Vaccine Reduces Risk of Several Cancers in Men & Women

Nashville, TN – No one wants to hear his or her doctor say the word "cancer." We all know things we can do to lower our chances of hearing that diagnosis:  avoid smoking, eat right, avoid sunburns and get regular screening tests like mammograms and colonoscopies as we get older. The next generation has a powerful new tool in the fight against cancer:  the HPV vaccine.
The human papillomavirus, or HPV, is extremely common; nearly everyone picks up different strains of this virus during their lifetimes, and most are harmless.
«Read the rest of this article»

Nashville, TN – With Tennessee rated the 49th worst state for physical activity and 47th for obesity, one cannot argue about the need for improved health. Tennessee Department of Health Commissioner John Dreyzehner, MD, MPH, believes those ratings can change if state and city leaders increase efforts to make bicycling and walking safer and more convenient.
«Read the rest of this article»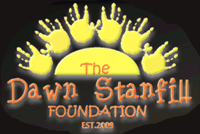 Clarksville, TN – Break out your dancing shoes and get ready for the 7th annual Dancing til Dawn gala on Saturday, August 8th, 2015. The annual event benefitting The Dawn Stanfill Foundation will begin at 8:00pm at F&M Bank's Franklin Room in downtown Clarksville and will feature a Great Gatsby theme this year.
Dancing til Dawn is a night of dinner, dancing, and a silent auction with proceeds benefiting The Dawn Stanfill Foundation which aids Middle Tennessee children who are undergoing cancer treatments.
«Read the rest of this article»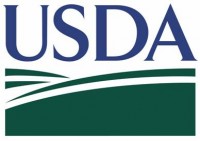 Washington, D.C. – Cooking outdoors was once only a summer activity shared with family and friends. Now more than half of Americans say they are cooking outdoors year round.
So whether the snow is blowing or the sun is shining brightly, it's important to follow food safety guidelines to prevent harmful bacteria from multiplying and causing foodborne illness.
Use these simple guidelines for grilling food safely.
«Read the rest of this article»